---
Crew
Director – Nick Robertson, Screenplay – Evan Randall Green, Producers – Kent Smith & Michael Robertson, Photography – Benjamin Shirley, Music – Tom Schutzinger, Visual Effects Supervisor – Marty Pepper, Special Effects – Explosive Effects, Makeup Effects – Leigh Madden, Dog Head Puppets – Steve Boyle FX (Supervisors – Steve Boyle & Samantha Lyttle), Production Design – Tony Cronin. Production Company – Breakout Movies/Kojo/The South Australian Film Commission.
Cast
Jack Campbell (Adam Wilson), Anna Lise Phillips (Carla Wilson), Katie Moore (Sophie Wilson), Hamish Phillips (Henry Wilson), Charles Mayer (Bank Manager), Kieran Mcnamara (Police Officer), Dianna Buckland (Farmer's Wife), Devon Amber (Sheep Farmer)
---
Plot
Adam and Carla Wilson, along with their two children Sophie and Henry, maintain a sheep farm in the Australian Outback. Something has been slaughtering their livestock, resulting in financial loss and they are now facing foreclosure from the bank. That night the house is surrounded by a fierce pack of wild dogs that seem determined to force their way in and kill them.
---
The Pack was a debut feature for Nick Robertson who had been a director of commercials for over fifteen years prior to that. Robertson said that he wanted to make a film in the same vein as the Australian classic Razorback (1984).
There have been several killer dog films before, most notably Dogs (1977), Zoltan … Hound of Dracula/Dracula's Dog (1978), Rottweiler/Dogs of Hell (1983), White Dog (1982), Cujo (1983), Man's Best Friend (1993), Rottweiler (2004) and The Breed (2006). There was also the earlier, well worthwhile killer dog film also entitled The Pack (1977), although that has no relationship to this film.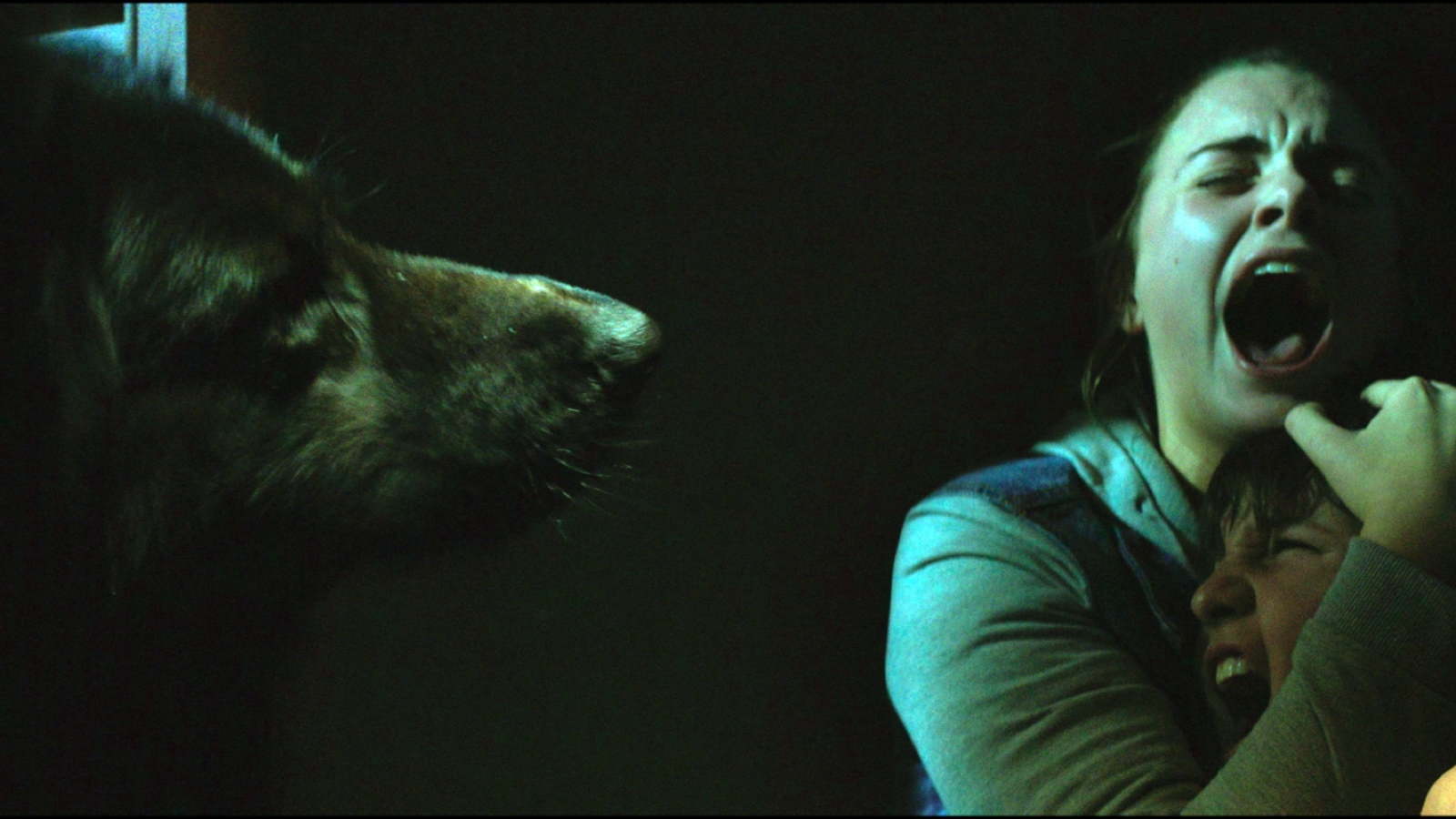 The Pack has no pretensions to anything other than being a solid and effective Animals Attack film. As such, the script has been streamlined to provide little more than a sketching of the family and their precarious economic situation (which never had any bearing on the rest of the film) before launching into the business at hand. Nick Robertson soon gets down to keeping an audience on edge and ratchets tension up with considerable effect.
The film gets its jolts in right from about the point that Jack Campbell is propelled back into the house by a dog bursting in the front door. We really grip the edge of the seat during the scene where Jack Campbell ventures outside and is then forced to run back to the house holding a torch as shadowy shapes surround and lope alongside him. And there are some other fine scenes during the attack on Jack Campbell in his truck or his hiding in a surgery lit up only by flickering fluorescent tubes as a dog prowls about.
---
---