---
Crew
Director – Justin Kurzel, Screenplay – Shaun Grant, Story – Shaun Grant & Justin Kurzel, Inspired by the Books Killing for Pleasure by Debi Marshall & The Snowtown Murders by Andrew McGarry, Producers – Anna McLeish & Sarah Shaw, Photography – Andrew Arkapaw, Music – Jed Kurzel, Special Effects & Prosthetic Makeup – Beverley Freeman, Production Design – Fiona Crombie. Production Company – Screen Australia/Warp Films Australia/Film Victoria/South Australian Film Corporation/Adelaide Film Festival/Omnilab Media.
Cast
Daniel Henshall (John), Lucas Pittaway (Jamie), Louise Harris (Elizabeth), Aaron Viergever (Robert), David Walker (Mark), Richard Green (Barry), Anthony Groves (Troy), Bob Adriaens (Gavin), Aasta Brown (Verna), Frank Cwertniak (Jeffrey)
---
Plot
Elizabeth is informed by neighbours that Jeffrey, the man across that street who has been babysitting her children, is a paedophile. Her boyfriend John gathers those in the neighbourhood and they take action, pelting Jeffrey's house with offal and painting graffiti to drive him out. John learns that there are other paedophiles in the area. He takes Elizabeth's teenage son Jamie under his wing and teaches him how to kill. John leads Jamie and a group of others as they take revenge and kill paedophiles, junkies and others they deem as weak.
---
The so-called Snowtown Murders occurred between 1992 and 1999 in and around the town of Lower Light, which is about thirty miles north of Adelaide in Southern Australia. Led by John Bunting, a group of three others killed locals that Bunting had convinced were paedophiles and a blight on society. The spree was called the Snowtown Murders after the group placed the bodies in an abandoned bank vault in the nearby town of Snowtown, although in actuality only one of the murders occurred in the town. Twelve victims were eventually found. Bunting was convicted to eleven life sentences without possibility of parole and the others lesser sentences.
Snowtown is a film based on the murders. It was a directorial debut for Australian director Justin Kurzel. Kurzel subsequently went on to make an adaptation of MacBeth (2015), the videogame adaptation Assassin's Creed (2016), the acclaimed True History of the Kelly Gang (2019) and a further true crime film Nitram (2021) based on the Port Arthur shooting. Kurzel went to shoot Snowtown in the actual area the crimes took place. With a couple of exceptions (Daniel Henshall, Richard Green), the film is cast with non-professional locals from the area.
Justin Kurzel directs with a kitchen sink realism that proves alarming. A few minutes in, we have a dull, everyday scene where Frank Cwertniak's Jeffrey has been placed in charge of the children where they sit around the kitchen table eating and talking about nothing much before in the next scene we see him posing them in their underwear and taking photos and then Cwertniak walking back into the kitchen nude. The scene is all the more disturbing for the calm everyday detachment with which it takes place – no drama or alarm about what is happening, just nonchalant observation and understatement.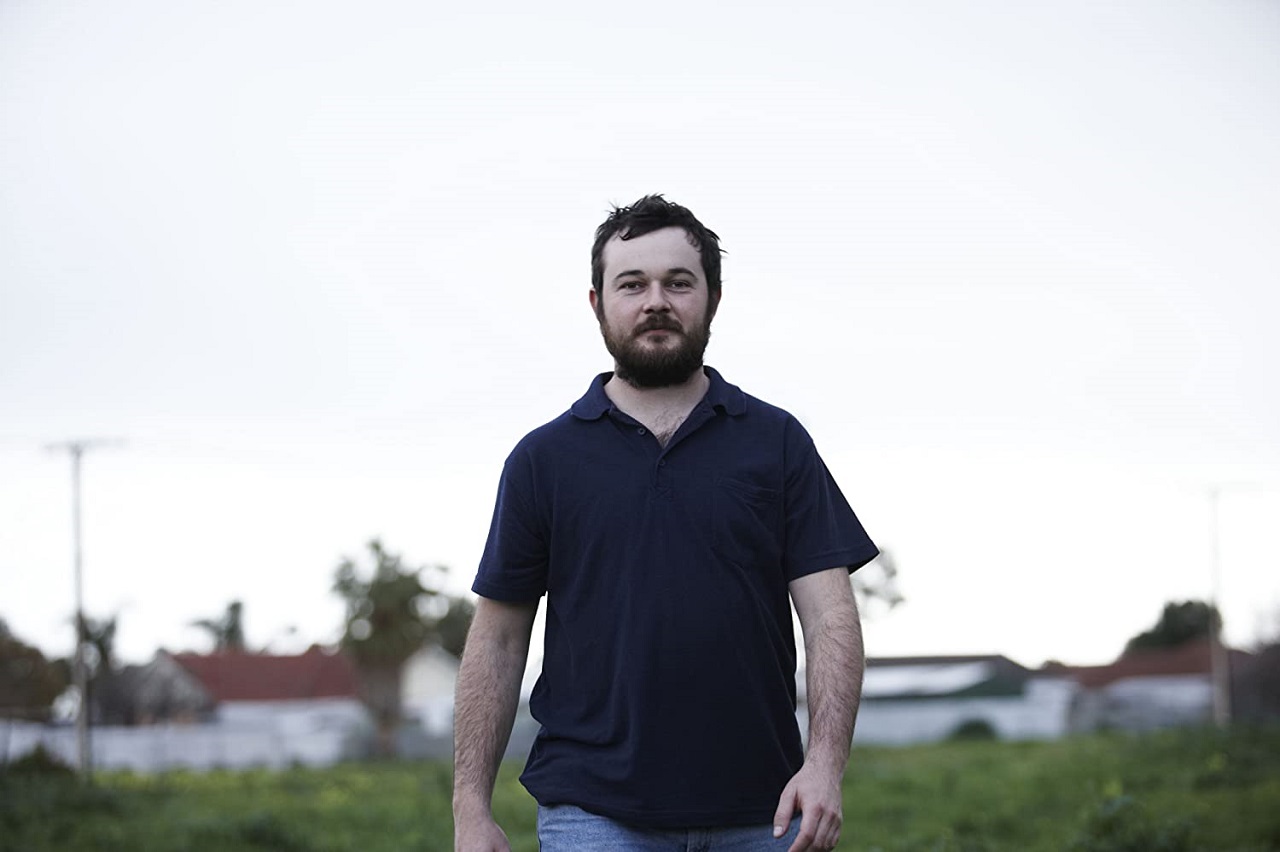 The scene is followed by one where Richard Green's tattooed crossdresser comes over to talk to the mother (Louise Harris) announcing "I've got something to tell you" – but of course we never hear what he has to tell her. In the next scene, Louise Harris walks across the street and is seen kicking and beating Frank Cwertniak outside his house, which tells us all we need to know about what was she was told. The feeling of watching the film is not of seeing a work where each scene is built up and we are directed to a dramatic point but rather of snapshots taken in the midst of action as or just before it is happening.
This is followed by the introduction of the surprisingly likeable Daniel Henshall. You are drawn to his easygoing, all inclusive manner before suddenly realising that he is sitting around the kitchen table arguing in favour of vigilante action. This comes in between scenes where we see him encouraging the kids to throw ice cream at Jeffrey's house and paint graffiti on his windows. All before the rather alarming scene where Lucas Pittaway finds Henshall hacking up an animal carcass in the backyard and then throwing the entrails on Jeffrey's porch. All of this comes in the same calm, understated, fly on the wall approach where the camera is merely observing, never intrusive or nudging us.
This is followed by the even more disconcerting scene where Anthony Groves seems to be play fighting with Lucas Pittaway, drags him off the couch and then throws him face down on the kitchen floor, tears off his pants and rapes him. It is around about this point that you realise what an incredibly dangerous film that Snowtown is. It is nothing that resembles any easy dramatic film. It is more documentary than drama but within its low key, undramatic way it has a sense of anything can happen danger and is determined to drag us into it – showing rape and vigilante action with the same calm detachment as it does the kids eating their breakfast cereal.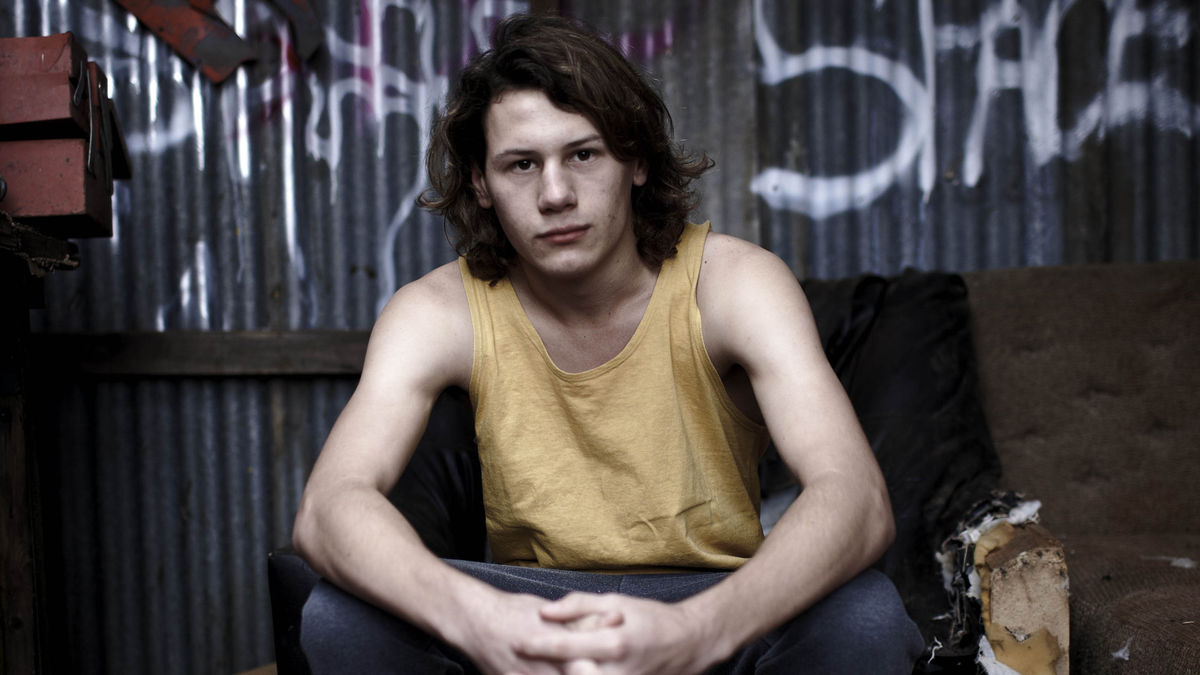 It is a film where Justin Kurzel's approach shoots out any of the easy comforts and assurances in a scene and leaves us in the company of disturbed individuals not sure whether we should be cheering their actions, reacting with sympathy or in horror. One of the more disturbed scenes in the film are where Daniel Henshall and associates get Richard Green to confess who in the neighbourhood is a paedophile, while in the background of the scene we have a clearly mentally damaged individual delivering a ranting monologue to himself about snipers. In the next scene, we see Daniel Henshall digging a grave in the backyard, although the reason for doing so is never explained.
Chief among the disturbed elements of the film is the performance given by Daniel Henshall, which can flip between charismatic, friendly and supportive and the disturbed without any seeming variance in the friendly smile he maintains throughout. In the film's single most disturbing scene, Daniel Henshall gives Lucas Pittaway a gun and bullies him into killing Henshall's dog.
(Winner in this site's Top 10 Films of 2011 list. Nominee for Best Director, Best Adapted Screenplay and Best Actor (Douglas henshall) at this site's Best of 2011 Awards).
---