---
Crew
Director/Screenplay – Pete Schuermann, Producers – Nancy Theken & Kyle Woodiel, Photography (some scenes b&w) – Jeff Pointer, Music – John Schuermann, Visual Effects – Concept Vision, LLC (Jeff Noy, Ken Van Haitsma & Chris Vestal), Supervisor/Special Effects Supervisors – Andy Bailey, Nick Benson & Terry Theken, Monster Makers – Imagined Creation's (Cory Gilstrap & Kamla Presswalla), Makeup Effects – Sarah Clark, Production Design – Misti Walker. Production Company – Slithering Carpet Films/Theken Shots Productions, LLC/Monster Zero Creative.
Cast
Josh Phillips (Art Nelson), Jodi Lynn Thomas (Lois Wiseman), Bill LeVasseur (William Thourlby), Laurel Harris (Helen Whittlesey), Mark Lee (Jon Lackey), Katie Bevard (Shannon O'Neil/Brett), Brian McCulley (Allan Silliphant), Chris Winters (Norman), Jason Coviello (Scott), Glenn Thayer (Larry/Narrator), Michael Bouchard (Charles Manson), With: Richard Edlund, Michael Medved, Allan Silliphant, William Thourlby, Lois Wiseman
---
Plot
The true story of Art Nelson, alias Vic Savage, the director and star of the classic bad movie The Creeping Terror. In the late 1950s, Nelson, who had spent ten years in reform school and then hustling on the streets, eloped from Connecticut with Lois Wiseman. With dreams of being a filmmaker, he settled in Glendale, California. A downtrodden Lois found life a nightmare with Nelson's constant infidelities (all in the name of making a break in the business) and fending off people whose money he has borrowed. Nelson managed to talk William Thourlby into funding The Creeping Terror, which he was determined to be the biggest and best monster movie ever. However, Nelson's constant confidence tricks, self-delusions, complete incompetence, drug and alcohol problems and line-up of debtors made the results spiral out of control.
---
The Creeping Terror (1964) is a classic bad movie. It is not as well known as some the other bad movies out there but ranks up there in terms of hilarity for everything from its ridiculous carpet monster to its missing soundtrack (where everything that happens is relayed by a narrator).
Prior to watching The Creep Behind the Camera, I knew little about Art Nelson, the creative force behind The Creeping Terror (who also plays its leading man under the name Vic Savage). The film tells the story of Nelson, a petty hustler who spent ten years in juvenile reformatory; how he eloped with Lois Wiseman and came to California, seeking to make it as a filmmaker. The film brings to life the various anecdotes from the making of The Creeping Terror – his employment of Allan Silliphant as screenwriter, solely because he had a big-name brother in Stirling Silliphant, author of Village of the Damned (1960) and an Oscar winner for In the Heat of the Night (1967); the making of the infamous carpet monster and its even cheaper replacement when its creator stole the prop back because he hadn't been paid; and how the entire soundtrack for the film was either lost or of such poor quality that everything had to be conveyed by a narrator.
Perhaps the most contentious aspect of the entire Art Nelson story is what happened to him. I had heard various stories circulating – that after the film's completion Nelson and one of his girlfriends fled town and were never heard from again; that he was the subject of a mob hit over unpaid debts. The film goes with the more mundane explanation offered by his wife Lois Wiseman, who wrote a quasi-fictionalised version of her story in the novel Hollywood Con Man (2009) – namely, that he fled town from debtors and subsequently slunk about doing odd jobs before dying died of alcohol-induced liver failure in Kansas City in 1975 at the age of 41.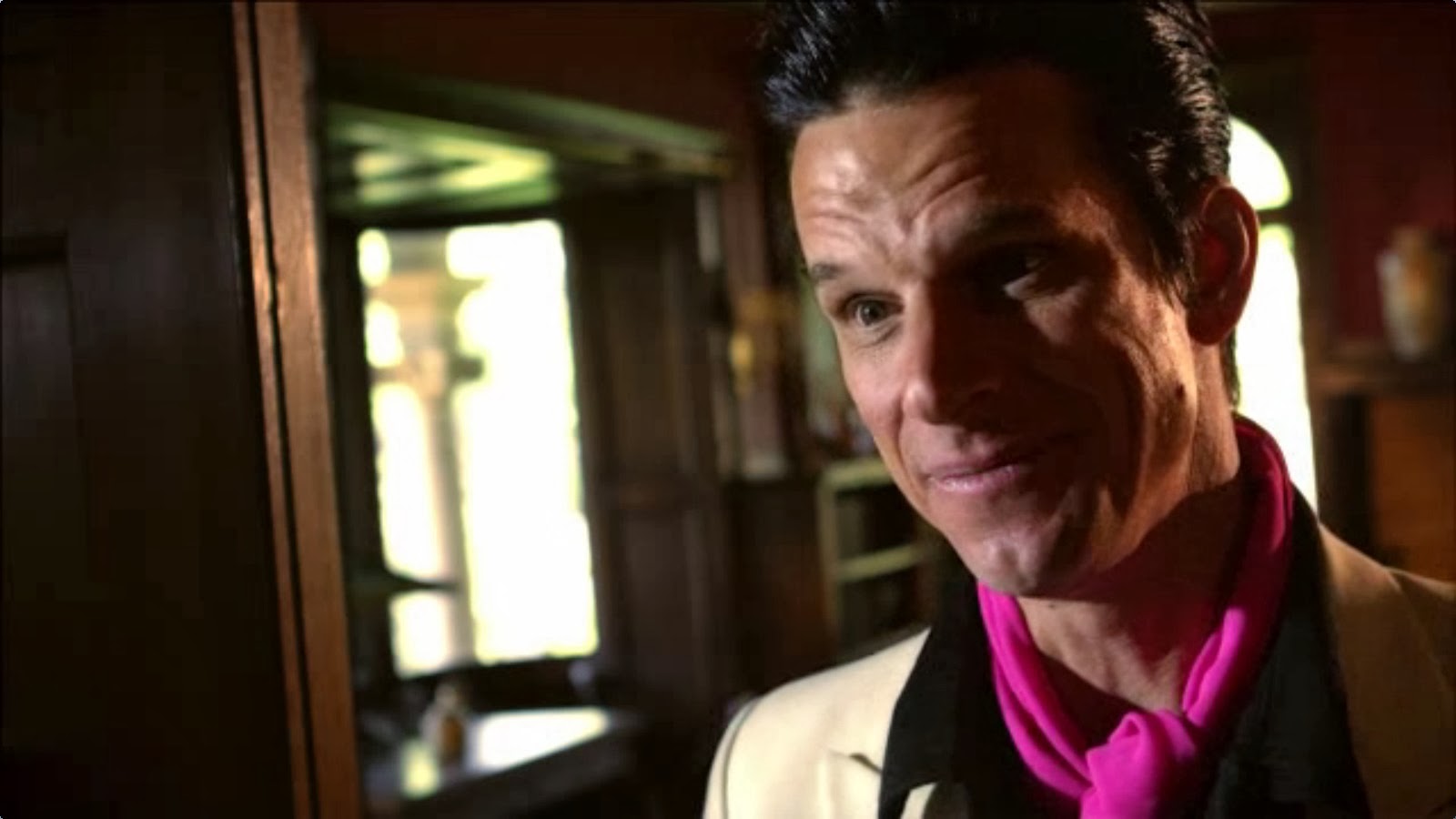 In the vein of works like Ed Wood (1994) and the lurid fascination with the trainwrecks behind famous bad movies, The Creep Behind the Camera tells the Art Nelson story. The film is a peculiar mix of both dramatised biopic and documentary where director Pete Schuermann has restaged key aspects of Nelson's life and the shooting of The Creeping Terror. He also intersperses these scenes with interviews with key figures who were still alive at the time, including Lois Wiseman, Allan Silliphant and William Thourlby.
The Art Nelson story is possibly an even more dramatic one than the Edward D. Wood Jr story, even though Nelson and The Creeping Terror are not as well known as Wood and Plan 9 from Outer Space (1959) are. Wood was merely a naive innocent who had delusions about his own abilities and was surrounded by a freakshow of oddballs. By contrast, Nelson's story is all that (less so the entourage of oddballs) but he is also a pathological liar and a conman who eventually succumbs to the runaway snowball that his combined behaviours create.
The Creep Behind the Camera delves into telling this with a clear interest in the subject matter. On the other hand, while it adheres to the facts in some detail, I am not sure that it is a particularly well told tale. The problem with a film that adheres closely to biographical material is true-life incidents don't always fall into place with the same degree of dramatic satisfaction or closure that fiction does and is often left inventing detail to provide this. As such, when it comes to Nelson's wife-abuse and sleaze conman tactics, Pete Schuermann only retreads cliche depictions. There are occasional moments where this stands out, especially a scene where Josh Phillips convinces two girls to pay over their rent money to be part of the film.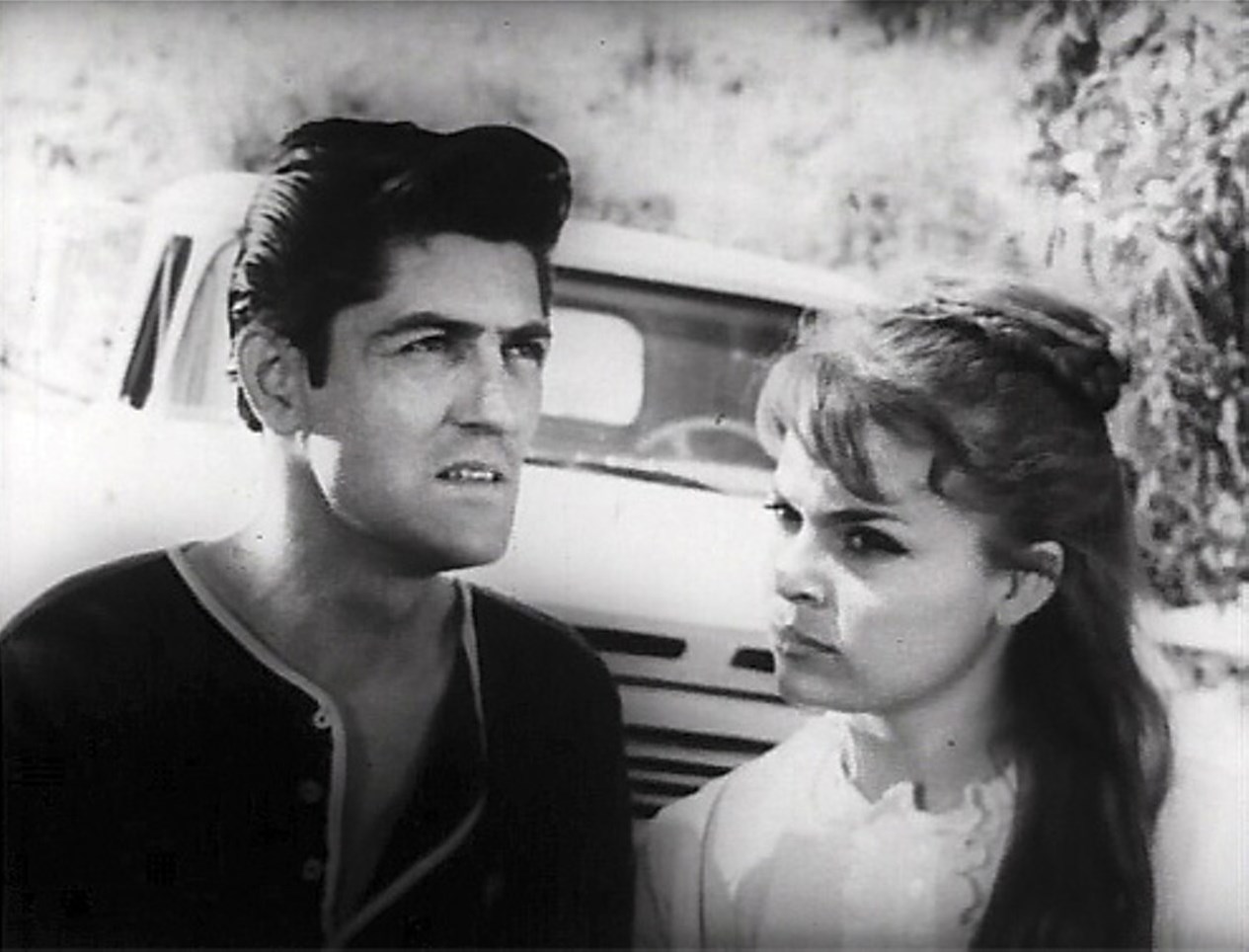 The main problem with the film for me is that Pete Schuermann exaggerates the period surroundings until they look like a garish, hyper-real parody of 1960s decor. Perhaps the most ridiculous scene is where Josh Phillips and Chris Winters are jailed but make an escape, during which they are outfitted in black-and-white striped jail fatigues that makes them look like they are members of the Beagle Boys and turns the film into something absurdly cartoonish.
Moreover, when it comes to the portrayal of Art Nelson, Josh Phillips is all psychotic bully/drug addict and nothing more. It is a caricatured performance that conveys certain aspects of what Nelson's character is said to have been. On the other hand, that is all there is to the performance. To be a successful conman, one is required to have a certain charm and persuasive ability but that seems lacking in Phillips' performance. The Art Nelson that we see on screen in The Creeping Terror had handsome good looks and a boyish charm but none of that comes across in Phillips' bug-eyed performance.
---
---