---
Crew
Director – William Girdler, Screenplay – Eleanor E. & William Norton, Story/Producer – Edward L. Montoro, Photography – Robert Sorrentino, Music – Lalo Schifrin, Photographic Effects – Howard A. Anderson Co, Special Effects – Sam Burney, Makeup – Mel Birdwell, Joe McKinney & Graham Meech-Burkestone. Production Company – Film Ventures International.
Cast
Christopher George (Steve Buckner), Leslie Nielsen (Paul Jensen), Jon Cedar (Frank Young), Michael Ansara (David Santee), Richard Jaeckel (Professor Taylor MacGregor), Linda Day George (Terry Marsh), Ruth Roman (Shirley Goodwin), Michelle Stacey (Little Girl), Bobby Porter (John Goodwin), Kathleen Brachen (Beth Hughes), Walter Barnes (Sheriff Tucker), Susan Backlinie (Mandy Young)
---
Plot
Ranger Steve Buckner takes a party on a tramping expedition up into the mountains of the High Sierras. Just after they leave, a warning comes over the radio where scientists caution people that fluorocarbon damage of the ozone layer is causing wild upsets in animal behaviour with those in high altitude areas being especially at risk. Unaware of these warnings, the tramping party finds that all manner of animal life has suddenly turned hostile and murderous.
---
William Girdler was a director who had a minor career during the exploitation era of the 1970s. Girdler made several undistinguished films before having a surprising success with Grizzly (1976), which was a blatant copy of Jaws (1975). Day of the Animals was intended in a similar vein but failed to repeat the runaway box-office. (See below for William Girdler's other films).
Day of the Animals was a jump on the mid-1970s cycle of Nature's Revenge films that came about following the massive success of films like Willard (1971) and Jaws (1975). Of course, the debt of inspiration that the cycle owed itself to was Alfred Hitchcock's The Birds (1963). That debt is particularly evident here in Day of the Animals, which is construed as little more than The Birds covering a wider range of the animal kingdom and with a trendy ecological explain-all about ozone depletion.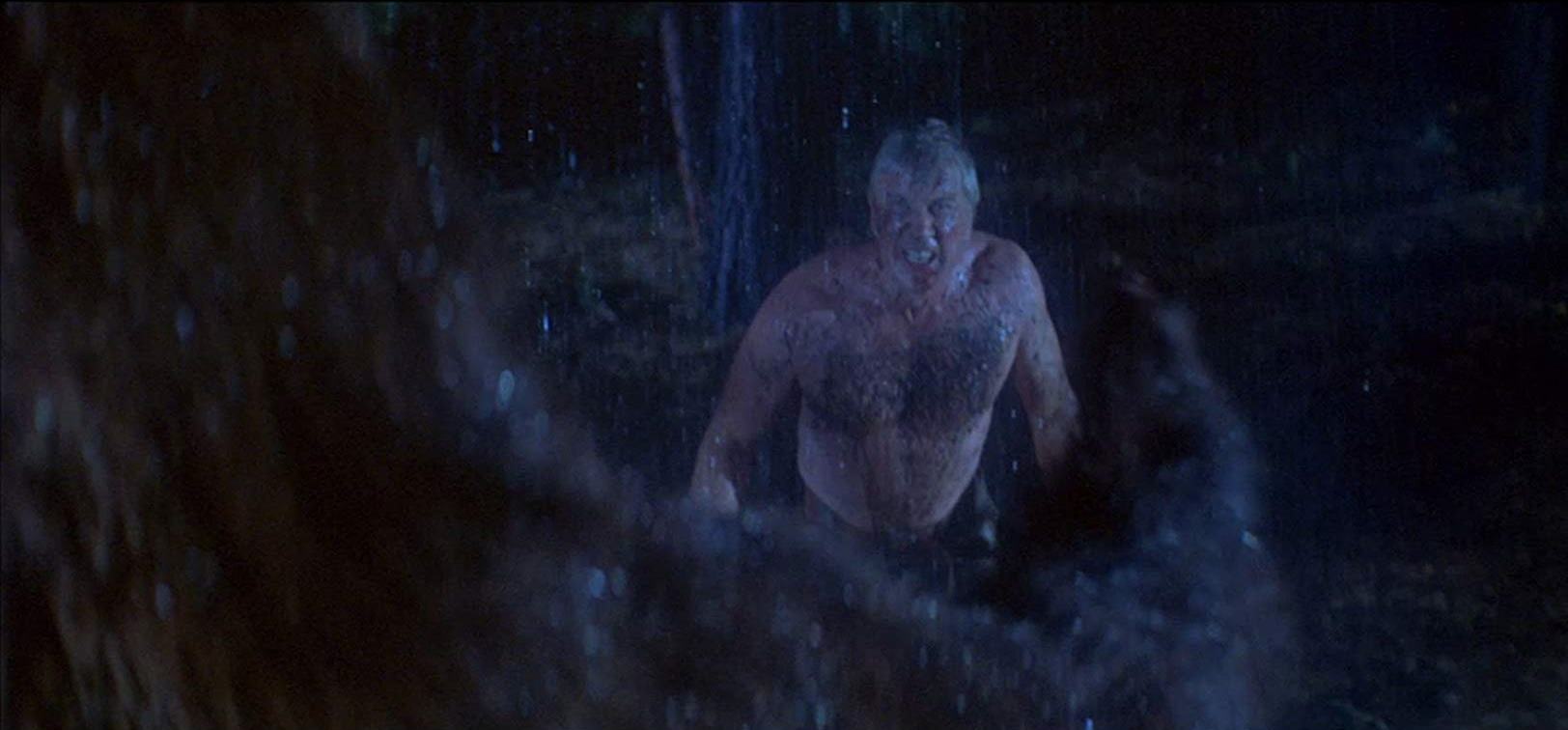 Day of the Animals is shabby and less than adequate in almost all areas. It is crudely photographed and directed, as was almost always the case with William Girdler's films. This is especially the case here where the extremely poor photography fails to make the animals supposedly attacking people seem in any way threatening. The only standout aspect is an effectively domineering and bullying performance from Leslie Nielsen.
Day of the Animals was made by William Girdler, a director/producer of several horror films during the era, including Asylum of Satan (1972), Three on a Meathook (1972), Abby (1974), another Animals Amok film Grizzly (1976), as well as the great The Manitou (1978).
---
---