---
Crew
Director – William Girdler, Screenplay/Producers – Harvey Flazman & David Sheldon, Photography – William Asman, Music – Robert O. Ragland, Special Effects – Phil Corey, Makeup – Joe McKinney. Production Company – Film Ventures.
Cast
Christopher George (Michael Kelly), Andrew Prine (Don Strober), Richard Jaeckel (Arthur Scott), Joe Dorsey (Charlie Kittridge), Joan McCall (Allison Corwin)
---
Plot
In Yellowstone National Park, trampers and rangers are being slaughtered by a giant grizzly bear. Ranger Michael Kelly opposes park director Charlie Kittridge who reacts by sending untrained hunters in to kill the bear. This results in the hunters instead slaughter anything that moves. Kittridge then conceives a plan to capture the grizzly for publicity purposes. As the grizzly claims further victims, Kelly and an eccentric naturalist set out to stop it on their own.
---
Grizzly was one of the film of director William Girdler who had a minor career during the exploitation era of the 1970s. (See below for William Girdler's other films). While most people today dismiss the film as a B movie, they fail to realise that Grizzly was a box-office hit when it came out, earning a quite sizeable $39 million internationally.
It is more than clear that Grizzly was mounted as a ripoff designed to exploit the success of Jaws (1975). It indulges in all the cliches of the genre – Joe Dorsey plays the equivalent of the Murray Hamilton role, concerned only for economic interests rather than human lives and who, when eventually prodded to action, ignores expert opinion and authorises open hunting season on the bear. Later he employs the other motive of the greedy in these films – seeking to capture and exploit the animal. Richard Jaeckel is the reckless scientist pursuing scientific curiosity above all else and so on.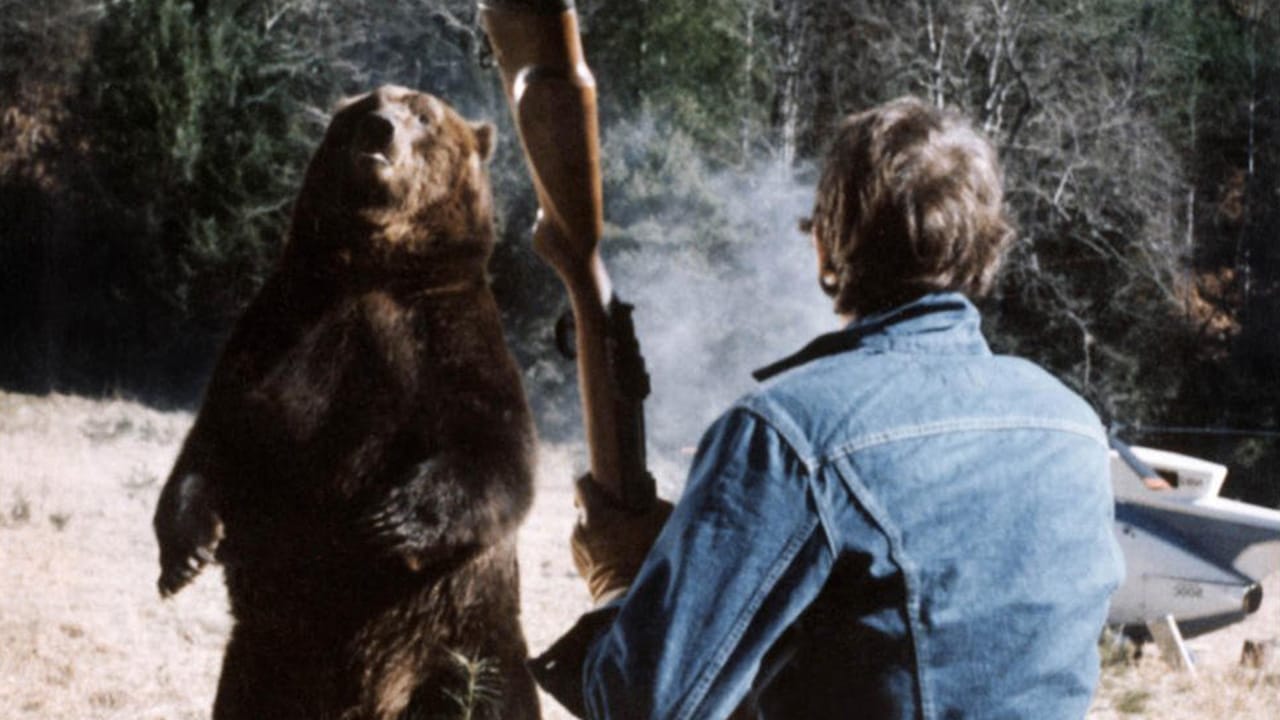 Grizzly is a dreary film. The photography and colour processing are atrocious and William Girdler's direction drab and completely without interest, involvement, pace or, heaven forbid, anything resembling style. For the most part, the grizzly is represented by point-of-view shots that give the impression it is twenty feet tall, something that makes the actual revelation of an ordinary-sized bear somewhat laughable. Even considering that it was twenty-feet in height – the reality is that bears don't stalk on their hind legs.
William Girdler's other genre films include:- the occult film Asylum of Satan (1972), the psycho film Three on a Meathook (1972), the Blaxploitation exorcism film Abby (1974), the animals attack film Day of the Animals (1977) and the great The Manitou (1978). Girdler's career was ended in 1978 when he was killed in a helicopter crash while location scouting for his next film.
Grizzly II: Predator/Predator: The Concert is a sequel that was made in 1985 featuring a young George Clooney, although remains uncompleted except in bootleg workprint form.
---
---