---
Crew
Director – Kevin Macdonald, Screenplay – Jeremy Brock, Tony Grisoni & Penelope Skinner, Based on the Novel by Meg Skinner, Producers – John Battsek, Alisdair Flind, Andrew Ruhemann & Charles Steel, Photography – Franz Lustig, Music – Jon Hopkins, Visual Effects Supervisor – Simon Hughes, Visual Effects – Union Visual Effects, Ltd., Special Effects Supervisor – Chris Reynolds, Production Design – Jacqueline Abrams. Production Company – Prospect Entertainment/Cow Boy Films/Passion Pictures/Protagonist Pictures
Cast
Saoirse Ronan (Elizabeth 'Daisy' Rybeck), George MacKay (Edmond), Tom Holland (Isaac), Harley Bird (Piper), Anna Chancellor (Aunt Penn), Danny McEvoy (Joe), Corey Johnson (Consular Official)
---
Plot
American teenager Elizabeth Rybeck, or Daisy as she prefers to be known, is sent to England to stay with her cousins in the countryside. She is unhappy about the relocation and reluctantly lets herself be drawn into the rural life enjoyed by the younger Isaac and Piper. In the course of this, she becomes attracted to the neighbouring boy Edmond. Her aunt, an important official in international crisis management, has to fly to Geneva to deal with impending war. Left on their own, Daisy and the others are at the river when a massive blast shockwave passes through the air. On tv, they learn that terrorists have detonated a nuclear weapon in London. The American embassy delivers Daisy a ticket back to America but she makes the decision to burn it and stay. Soldiers then arrive to evacuate them from the area and they are split up. Daisy and Piper are billeted in another village. As the terrorists attack in the area, Daisy takes the opportunity to escape with Piper. Drawn by a mental connection, she determines to make a perilous cross-country journey to return and be with Edmond.
---
How I Live Now may be one of the science-fiction films of the year that few genre fans are going to see or even likely to think of as a genre film. Part of the reasons may be the title How I Live Now, seems more like one for a non-fiction book about how someone gave up the city life to live off the land or transformed their life following a crisis than it suggests a work about the collapse of society and the outbreak of nuclear war. The other reason might be the confusions that seem to go on with the film's marketing scheme. It gives the impression of a film that is being pitched to the same Young Adult audience for The Hunger Games (2012), yet comes with adult language and goes out into an arthouse release.
The film is adapted from How I Live Now (2004), a Young Adult novel by Meg Rosoff, an American writer resident in England. The book won several international prizes when it came out. Kevin Macdonald is a Scottish-born director who lays claim to being the grandson of Michael Powell's producer Emeric Pressburger. Macdonald started out making a series of documentaries, including ones on Donald Cammell, Howard Hawks, Mick Jagger, Errol Morris, his grandfather and more recently Marley (2012), gaining attention with the award-winning One Day in September (1999) about the Munich Olympics attack and Touching the Void (2003), the documentary reconstruction of a true-life mountaineering disaster. Macdonald broached fiction with the Academy Award-winning The Last King of Scotland (2006) about dictator Idi Amin and subsequent works like State of Play (2009), The Eagle (2011) and Black Sea (2014).
How I Live Now falls into a sporadic spate of films about teenagers dealing with imaginary homeland invasions. The classic of the genre was the ridiculous Red Dawn (1984) about teenagers becoming guerrillas to fight off a Communist invasion of the USA. This was recently remade just as badly as Red Dawn (2012) with teenagers fighting off an invasion from North Korea. There was also the Australian-made Tomorrow When the War Began (2010) based on a series of Young Adult novels, and which director Stuart Beattie has been promising to make two sequels to for the last few years.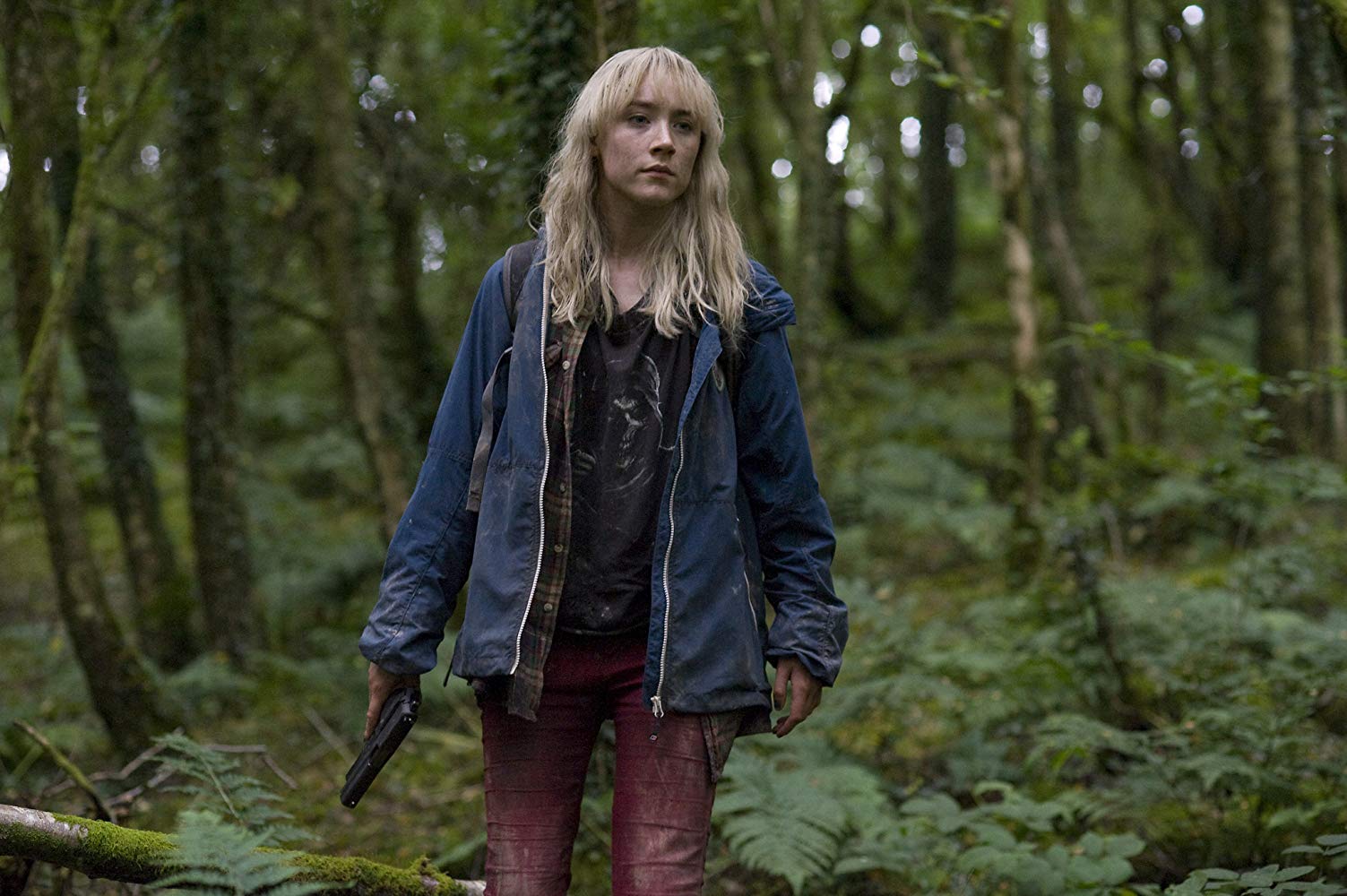 How I Live Now falls into a similar vein to these and concerns a group of teenagers trying to deal with the outbreak of war. Unlike both Red Dawns and Tomorrow When the War Began, which fell apart in trying to give details to credible invasion scenarios, How I Live Now has the smarts to sketch its scenario in the vaguest terms possible – we learn nothing whatsoever about the international situation other than that it is 'deteriorating' and the invaders remain faceless and identified as nothing other than the generic label of 'terrorists'.
Where this film differs from these others is that the natural response of the group is not the gung ho one of arming themselves and creating an insurgency against the occupiers. Also the war here is far more devastating in scale involving a nuclear detonation in London. What all four films share in common is that they are Coming of Age stories that show the teen characters being abruptly jolted out of innocence and into a harsh world of survival.
How I Live Now starts well with Saoirse Ronan's arrival at Heathrow amid heavily armed security and then being taken off to a Landover driven by Tom Holland who is barely even hitting his teens (and such being ignored by the security checkpoints they pass), which intriguingly suggests a near future setting where society is falling apart at the edges – sort of a Children of Men (2006)-type dark future pitched as a Young Adult story. This is followed by her arrival at the house and clearly not fitting in or enjoying being amongst the rustic messiness they live in.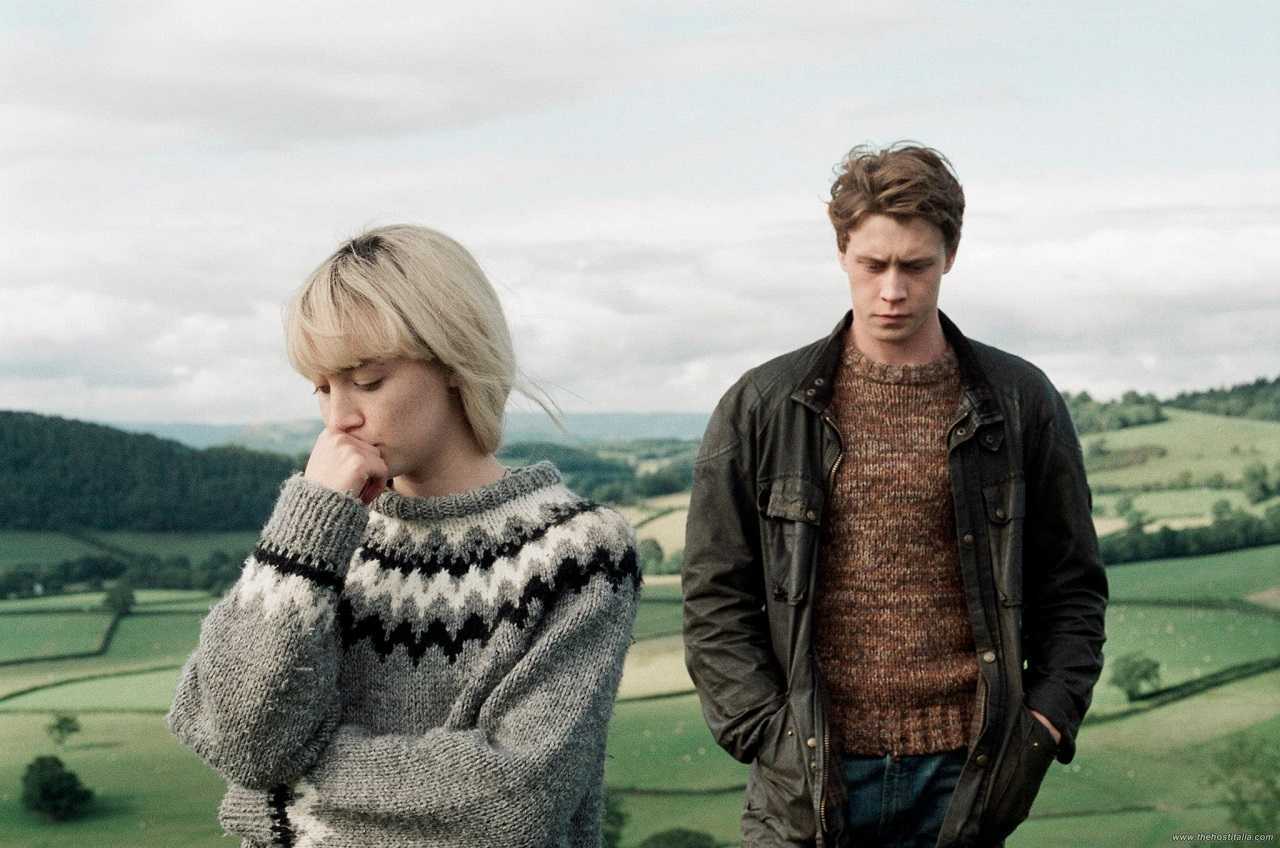 Unfortunately, this becomes the point that How I Live Now slows down. Kevin Macdonald creates an almost impossibly idyllic vision of rural England – a nuclear weapon has gone off in London and yet the children spent their time in the fields, by the river, with George McKay showing Saoirse a bird with a broken wing and so on. This could have made for ironic contrast – the same way that When the Wind Blows (1986) gives us a vision of an aging middle-class English couple futilely trying to go about the ritual of their everyday lives juxtaposed with the bleakness of the effects of the nuclear war outside their door – but Macdonald seems only peripherally interested in what happens outside their cosy domesticity.
All of these teenagers at war films are harsh Coming of Age stories. Both Red Dawns and Tomorrow When the War Began saw the arrival of war as the end of innocence and a shattering of sentimentalism, whereas How I Live Now goes almost the opposite way. Even though it is a film about teenagers surviving at war, it is one that seems to push that harshness away from its frame as much as possible. There are a handful of scenes where Kevin Macdonald does depict the brutalities – the truck being ambushed and shot up on the road; Saoirse's discovery of a mass of dead bodies; a scene where she is hiding in the woods and tries to get a captured woman to not give her away.
Mostly though, these are scenes where Macdonald is distracting us by the prettiness of the rural landscape – birds flying across fields, Saoirse and Harley Bird coming across an impossibly beautiful brook in the midst of their flight through the woods and so on. Over all of this is written a love story. And moreover, it is a rather loopy love story that keeps suggesting there is some kind of psychic connection between Saoirse Ronan and George MacKay or that she can foretell where they are in her dreams. Nothing is explained about it any further than that and it leaves an otherwise realist story with one foot in wishy-washy New Age mysticism.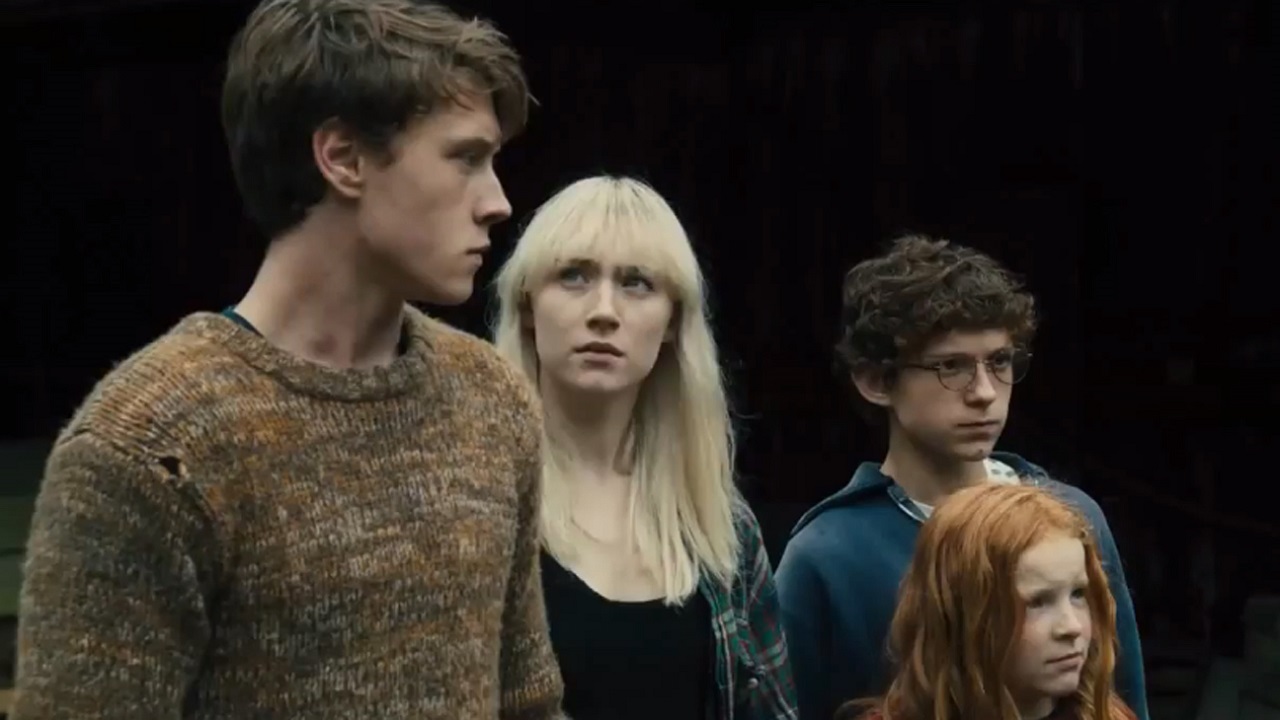 The upshot of this is that it makes How I Live Now seem a vision of war that is no different than the depictions of village life we often see in British films/mini-series set in rural villages in the 1940s – where everything is more simple and happy than it is now and where the War taking place in Europe seemed no more than distant clouds on the horizon of an otherwise perfect day. This would seem almost the exact opposite of what you would expect of a film about the outbreak of nuclear war and having one's country invaded. This is no better demonstrated by the ending where the war and invasion are ended with a flick of the plot device key – ie. the status quo restored by forces beyond the drama – and Saoirse and George settle down to tend their country garden, scarred by their memories but with the bad forces effectively banished beyond the safety of the garden gate. You might compare How I Live Now to the astonishing Lore (2012), a film that had a very similar plot about a teenage German girl who is forced to make a cross-country journey with her younger siblings in the immediate aftermath of World War II, a film that manages to be brutal, suspenseful and emotionally harrowing in all the ways that this film seems to avoid doing.
The lead role is cast with Saoirse Ronan who is rapidly becoming one of the most impressive actresses under the age of twenty. The role surprises even more because Saoirse plays at almost completely opposite remove to the bright, keenly intellectual adolescent she is usually cast as and gives us a cynical, pierced teenager who wants no engagement from the family she has been settled amongst. This gives the story a predictable arc where we invariably get to see the prickly exterior thaw and she eventually comes to start caring and fight for the group that she has been placed amongst. Also impressive is the largely unknown George MacKay who plays the romantic lead opposite her. MacKay plays the role as the man of few words and manages to project a reassuring solidity and honesty. He is clearly an actor we will be hearing more from in the future.
---
---