---
Crew
Director/Screenplay – Andrew Niccol, Based on the Novel by Stephenie Meyer, Producers – Stephenie Meyer, Paula Mae Schwartz, Steve Schwartz & Nick Wechsler, Photography – Roberto Schaefer, Music – Antonio Pinto, Visual Effects – Capital T (Supervisor – Jamie Hallett), Chaos, EdFX, Factory FX(Supervisor – Mark Christensen), Freestyle, Gradient Effects (Supervisor – Olcun Tan), Juggernaut, Post Matters (Supervisor – D.J. Shea), Rodeo FX (Supervisor – Sebastien Moreau) & Sandbox FX (Supervisor – John P. Nugent), Special Effects Supervisor – Jack Lynch, Makeup Effects – Glenn Hetrick's Optic Nerve, Production Design – Andy Nicholson. Production Company – Silver Reel/Nick Wechsler/Chockstone Pictures/Fickle Fish Films.
Cast
Saoirse Ronan (Melanie Stryder), William Hurt (Jeb Stryder), Diane Kruger (The Seeker/Lacey), Max Irons (Jared Howe), Jake Abel (Ian O'Shea), Chandler Canterbury (Jamie Stryder), Frances Fisher (Maggie Stryder), Scott Lawrence (Doc), Boyd Holbrook (Kyle O'Shea), Marcus Lyle Brown (Healer Fords), Andrea Frankle (Healer Skye)
---
Plot
Earth has been conquered by an alien species – a parasite that attached itself to the human body and controls the mind. Only small pockets of unaffected human resistance remain. One free human girl Melanie Stryder is found and tries to kill herself rather than be captured. The aliens bring her around and heal her where she is then implanted with one of the alien souls known as Wanderer. The Wanderer is interrogated, the alien Seekers wanting to search Melanie's memories to find the whereabouts of the human resistance. Inside her own head, Melanie begins to give Wanderer doubts about what it is doing. She inspires Wanderer to escape and they head into the desert, seeking her younger brother Jamie and boyfriend Jared Howe. She is found by her uncle Jeb and others. They are horrified when they discover that Melanie is now inhabited by one of the aliens but Jeb refuses to allow them to kill her. Held at the desert caves that they have converted into a secret biosphere, Melanie/Wanderer tries to convince them that she is sympathetic and not a threat. There, despite itself, Wanderer finds it is being warmed by human emotions and starts to have feelings for a boy. She begins to aid the resistance. Meanwhile, the Seeker that interrogated Wanderer is ruthlessly determined to trace her and find the hiding place of the resistance.
---
The Host was the first work adapted from the books of Stephenie Meyer to fall outside the phenomenally popular Twilight series. Meyer wrote Twilight (2005), New Moon (2006), Eclipse (2007) and Breaking Dawn (2008) and these were in turn adapted to the massively successful film series consisting of Twilight (2008), New Moon (2009), Eclipse (2010), Breaking Dawn Part 1 (2011) and Breaking Dawn Part Two (2012). The Host is adapted from Stephenie Meyer's 2008 novel – indeed, from the only other book she has published outside of the Twilight universe.
Adapting The Host – which should not be confused with the South Korean monster movie The Host (2006), which has also been touted for an English-language remake – is Andrew Niccol, a New Zealand-born director of some genre interest. As director/writer, Niccol's films are usually strong conceptual works of science-fiction such as Gattaca (1997), S1m0ne (2002), In Time (2011) and Anon (2018), as well as the non-genre likes of Lord of War (2005) and Good Kill (2014), plus his screenplay for The Truman Show (1998).
Stephenie Meyer and Andrew Niccol feel like mismatched talents. He is a strong conceptual writer who finds great joy in creating worlds based around one essential change from the familiar – where people are judged based on their genetics, where time is literally money, of someone who is the subject of a massive reality tv show without knowing it, of anonymity in a world of perpetual mass surveillance – and exploring the credible possibilities of such a world.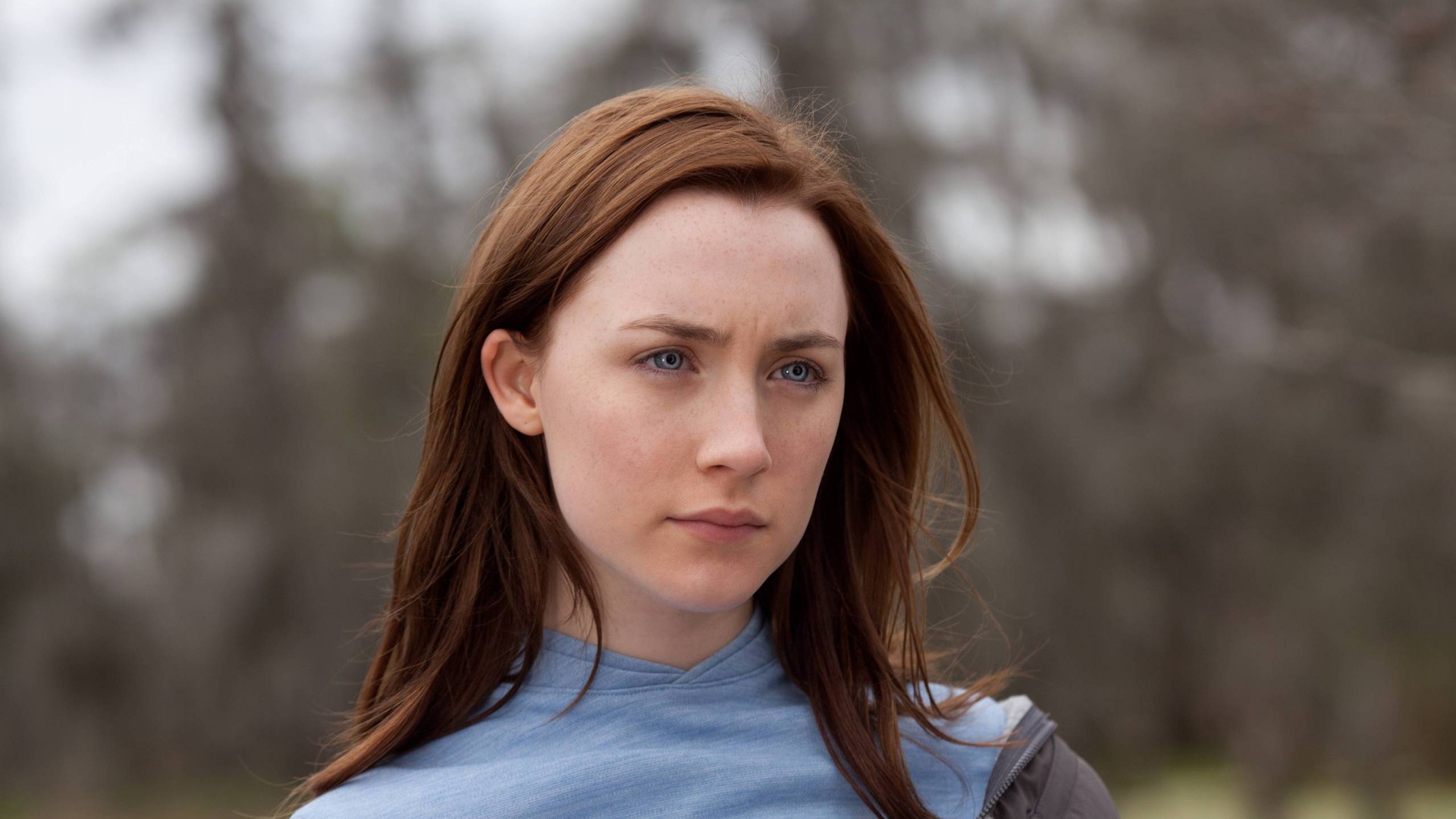 By contrast, Stephenie Meyer is a teen romance writer. Though she dabbles in the fantastic genre and writes about vampires and alien body snatchers, her films are primarily and solely concerned with the heroine's romantic conundrums – which in both cases, here and in the Twilight series, seem to involve her being caught between two equally desirable guys and unable to make a decision which way to go with before Meyer solves the issue for her with a set of improbable deus ex machina resolutions. Meyer writes romances that borrow fantastic elements, not stories that ever engage with the themes she uses on a conceptual level. I had the dreadful expectation that The Host would end up as a version of Invasion of the Body Snatchers (1956) conducted as a teen romance.
Meyer and Niccol even seem at diametrically opposed poles on the political spectrum – while she is a conservative who favours chastity and marriage before sex, Niccol is a liberal who makes wonderfully subversive films like In Time that seem to act like manifestos for the Occupy movement and advocates robbing the rich and redistributing wealth.
The odd thing about two such opposing writers is that they manage to work in surprising accord when it comes to adapting The Host to the screen. Andrew Niccol trims down (or at least minimises) the aspect of teen romance and amplifies the conceptual angle. What we now end up with is a film that works as a solid piece of science-fiction, not as a teen romance. The Host even plays to a very different audience to the one for the Twilight films – Niccol has no interest in the oozing, overripe excess sexuality, in having the guys of the show constantly ripping off their shirts or looking into Saoirse Ronan's eyes and promisingly they will love her for ever.
Certainly, when the character of Wanda here announces she is in love with Jake Abel, you groan in your seat, feeling a repeat of the Edward-Bella-Jacob triangle (and wonder if Stephenie Meyer's preoccupation with these complicated love triangles is not her arguing for some closeted Mormon polygamist agenda). However, the two male romantic leads are relatively anonymous characters – indeed, during their scenes, the show is carried far more by William Hurt in a solid, dignified performance as Saoirse's Ronan's grandfather.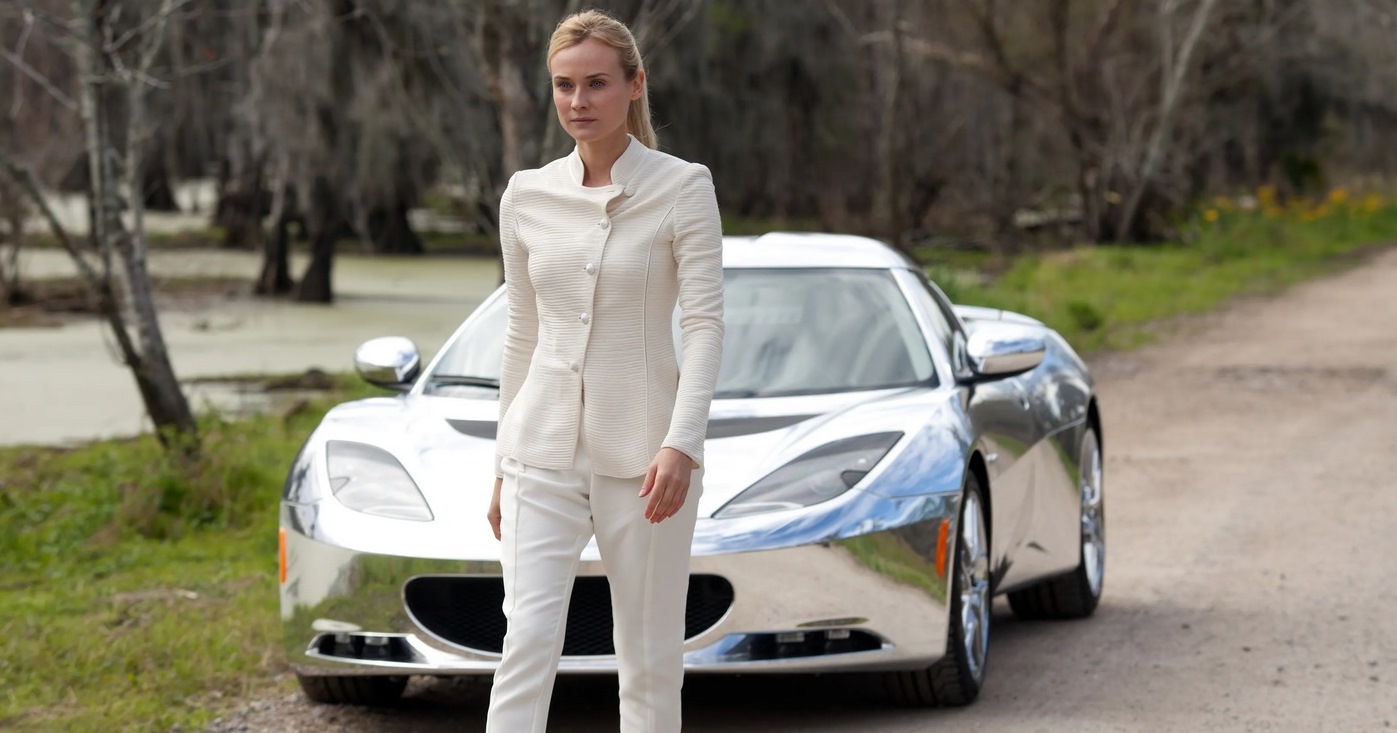 Andrew Niccol makes a film that looks the same as all his others. His directorial outings – at least those that venture into science-fiction – all come with the same design and costuming schema – of the cast outfitted in business suits or smart unisex pantsuits with mandarin collars, of coolly detached and shadowless modernist interiors, expensive contemporary cars. Imagine if you like the world of 2001: A Space Odyssey (1968) having been worked over by a fashion designer. It is fairly much the same here – the Seekers are all outfitted in white pantsuits, live in coolly modernist monotone interiors, drive mirrored sports cars and helicopters. In this case, Niccol uses his design schema to make a contrast – the world of the aliens is represented by detached modernist sophistication, while the resistance is associated with nature, earth and the sandstone caves in the desert where they live in a self-contained biosphere that appears to use little in the way of technology.
The Host works okay. Andrew Niccol delivers a good screenplay that pushes past Stephenie Meyer's romance writing to focus on the conceptual angle. As such, the story works surprisingly well. It is the unique and original idea of Invasion of the Body Snatchers and its ilk turned on their heads and written from the perspective of the body snatcher and its host. Niccol does his conceptual thing, exploring the host's slow growth into and understanding of humanity and the conundrums of trust and complication that occur. It works well, even if there is a certain anonymity in terms of direction that makes this one of Niccol's weaker films.
Saoirse Ronan is one of the best young actresses of the moment and has done some great work. She has such piercing natural blue eyes that you could say that she looks alien even without the contact lenses and she holds the show together with a strong and confident performance.
(Nominee for Best Cinematography at this site's Best of 2013 Awards).
---
---