---
USA. 1977.
Crew
Director – Don Taylor, Screenplay – Al Ramus & John Herman Shaner, Based on the Novel by H.G. Wells, Producers – Skip Steloff & John Temple-Smith, Photography – Gerry Fischer, Music – Lawrence Rosenthal, Special Effects – Cliff Wenger, Makeup Effects – Thomas Burman, John Chambers & Dan Striepike, Production Design – Philip Jeffries. Production Company – Cinema 77/AIP.
Cast
Michael York (Andrew Braddock), Burt Lancaster (Dr Moreau), Barbara Carrera (Maria), Nigel Davenport (Montgomery), Richard Basehart (Sayer of the Law), Nick Cravat (M'Ling)
---
Plot
1912. After their ship is wrecked at sea, two sailors are washed up on a tropical island. Creatures in the forest kill one of them but the other, Andrew Braddock, is found by Dr Moreau. Moreau is a geneticist who lives alone on the island except for his beautiful ward Maria and a misanthropic missionary. He shows Braddock his work, animals he has injected with a serum that reprograms their genetic code and turns them into semi-human creatures that Moreau calls Humanimals. They have rudimentary intelligence and can speak and Moreau has given them a code of laws to keep them from reverting to their animal ways. Soon Braddock learns Moreau's purpose in keeping him there – he intends to conduct the experiment in reverse and change Braddock from a human back into an animal.
---
The Island of Dr Moreau (1896) is one of H.G. Wells's classic early works. The story's resonant reinterpretation of the Garden of Eden myth by way of Frankenstein has certainly appealed to filmmakers. The book as memorably filmed as The Island of Lost Souls (1932), which gave the story with a dark primal undertow and featured an amazingly sadistic performance from Charles Laughton as the title doctor. H.G. Wells hated the film because of its turned his story into a horror film and emphasised of the more lurid aspects, including turning Dr Moreau into a sadist – but for all that, it is the best of the film adaptations.
Aside from the unofficial Filipino versions Terror is a Man (1959) and The Twilight People (1972), the book had to wait until this glossy remake to be interpreted again. There would be a further remake with the problem-ridden, deeply despised nevertheless surprisingly good The Island of Dr Moreau (1996) from director John Frankenheimer, with Marlon Brando as the good doctor as well as the cheap Dr Moreau's House of Pain (2004).
The Island of Lost Souls had a primal charge; alas, the remake has cleaned it up. The book has been changed in many ways that are pointless. Dr Moreau is no longer a vivisectionist, instead is a genetic engineer (the human gene had not been discovered when H.G. Wells wrote the novel). While genetic tinkering certainly makes much better science than merely transplanting animal parts onto other bodies, it wipes out the darker, more sadistic charge the original film had – the House of Pain loses any significance, for instance.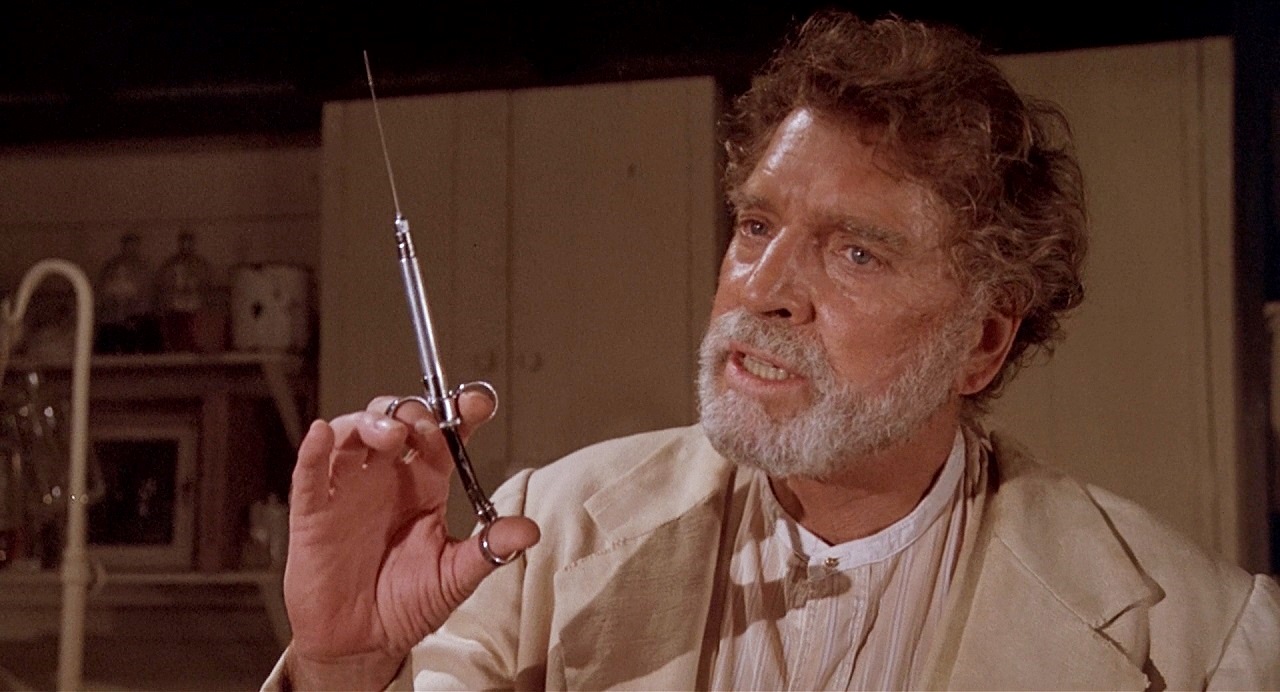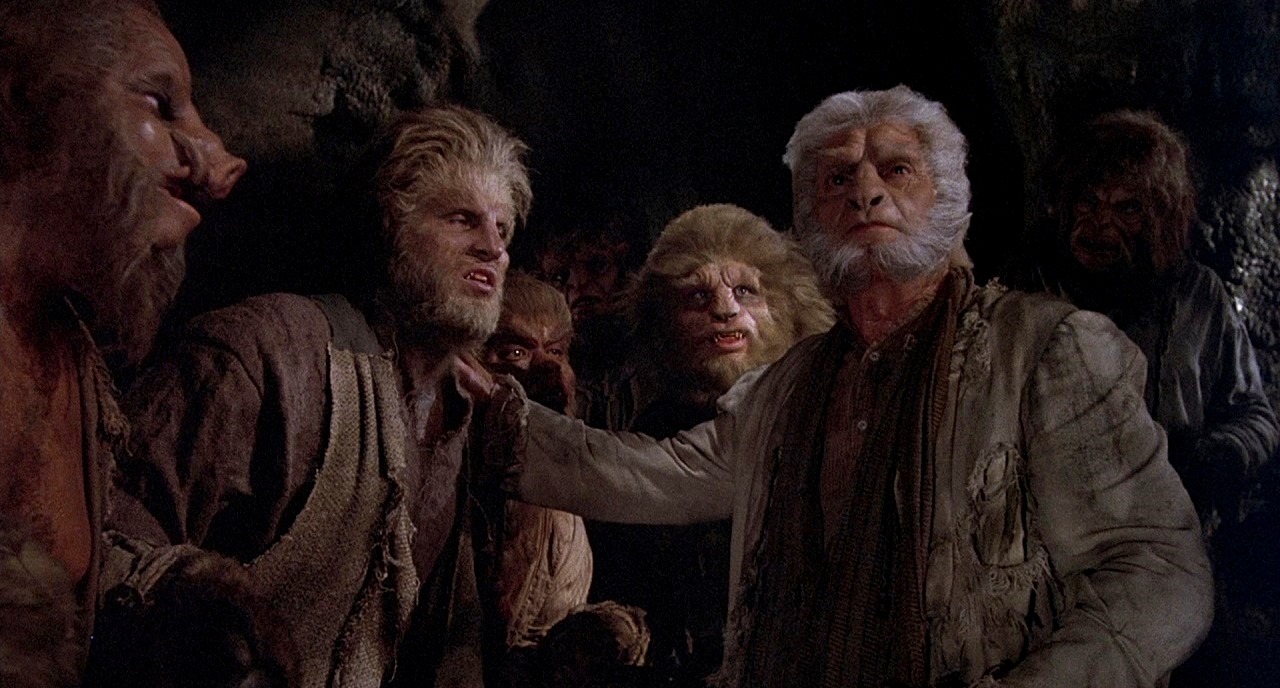 The original film had scenes – the Humanimals vivisecting Dr Moreau, Moreau's wanting to breed the hero with his panther-woman – that led to it being banned for 27 years in the UK but both of these here are replayed without impact. Indeed, while the original had unmistakable undertones of bestiality, Barbara Carrera's being a Humanimal is only vaguely suggested here.
The story plods along – in this version's favour, it does trim the cornball 1930s love interest – and Don Taylor's stodgy direction lacks any growl. The black-and-white studio-bound jungle sets in the original had far more atmosphere than the colour photography here, which does little more than act as a travelogue for the St Croix and Virgin Island locations.
Even the much-heralded makeup disappoints. It is hard to find much that is scary in a group of extras running about ineffectually snarling and grunting – effective performances require mime work too. As usual, Michael York elocutes his dialogue to death, while Burt Lancaster is disastrously miscast as Dr Moreau.
Don Taylor was a journeyman director who dabbled in a number of other genre films, including sequels like Escape from the Planet of the Apes (1971) and Damien: Omen II (1978), and The Final Countdown (1980), a time travel film in which a modern aircraft carrier is transported back to the eve of Pearl Harbor.
---
Trailer here
---