UK. 1969.
Crew
Director – Alan Cooke, Screenplay – John Hale & Edward Simpson, Based on the Novel by Charles Eric Maine, Producers – Max J. Rosenberg & Milton Subotsky, Music – Michael Dress, Makeup – Jill Carpenter, Production Design – Bill Constable. Production Company – Amicus.
Cast
Terence Stamp (John Soames), Robert Vaughn (Dr Michael Bergen), Nigel Davenport (Dr Maitland), Donal Donnelly (Joe Allen), Judy Parfitt (Jenny Bannerman), Christian Roberts (Thomas Fleming), Dan Jackson (Nicholls), Norman Jones (Davis), Scott Forbes (Richard Bannerman), Joe McPartland (Inspector Moore), Pamela Moseiwitsch (Girl on Train)
---
Plot
American neurosurgeon Michael Bergen arrives at the Maitland Institute in England to perform an operation on John Soames, a grown man who has been in a coma since birth. Watched by tv news cameras, the operation is successfully conducted. Soames wakens to the world for the first time with the mind of a newborn baby. Under the program supervised by Dr Maitland, he quickly learns to speak and walk. However, Soames soon becomes rebellious and refuses to participate or eat. Bergen realises that Maitland has not allowed any room in the program for Soames to play. He sneaks Soames out to explore the outside world, much to Maitland's displeasure. Afterwards, Soames refuses to be locked back up again and batters one of the warders and makes an escape. In the outside world that he knows nothing about, Soames's blank innocence causes many problems, while his attack on the warder has made him the subject of a massive police manhunt.
---
Amicus Productions, formed by producers Milton Subotsky and Max J. Rosenberg, was a small British studio that came to prominence in the 1960s. Amicus quickly became the most successful of the imitators that rode the coattails of the English horror boom that had been created in the late 1950s by Hammer Films. Amicus's staple became the anthology horror film starting with Dr Terror's House of Horrors (1965) and passing through the likes of Torture Garden (1967), The House That Dripped Blood (1970), Asylum (1972), Tales from the Crypt (1972), The Vault of Horror (1973) and From Beyond the Grave (1974).
In between the odd full-length horror film, even a Harold Pinter adaptation with The Birthday Party (1968), Amicus also made a number of ventures into the British science-fiction film, most notably two films adapted from the tv series Doctor Who (1963-89, 2005– ) starring Peter Cushing with Dr Who and the Daleks (1965) and Daleks Invasion Earth 2150 A.D. (1966), as well as the alien invasion films The Terrornauts (1967) and They Came from Beyond Space (1967). Towards the end of their run, they also made the first two films in a trilogy of Edgar Rice Burroughs lost world adventures with The Land That Time Forgot (1974) and At the Earth's Core (1976).
Charles Eric Maine (1921-81) was the pseudonym used by British writer David McIlwain for a series of science-fiction books. Maine produced twenty science-fiction books during his lifetime, none of which gained particularly high prominence. He did however seem popular in terms of film adaptations. His first professional work was the BBC radio play Spaceways (1952), which then became the basis of the early Hammer film Spaceways (1953). There was also his original script for Timeslip/The Atomic Man (1955) that he later wrote into a novel and The Electronic Monster/Escapement (1960), which he wrote based on his own book. The film here is based on his novel The Mind of Mr. Soames (1961), which is probably Maine's mostly critically well-regarded work.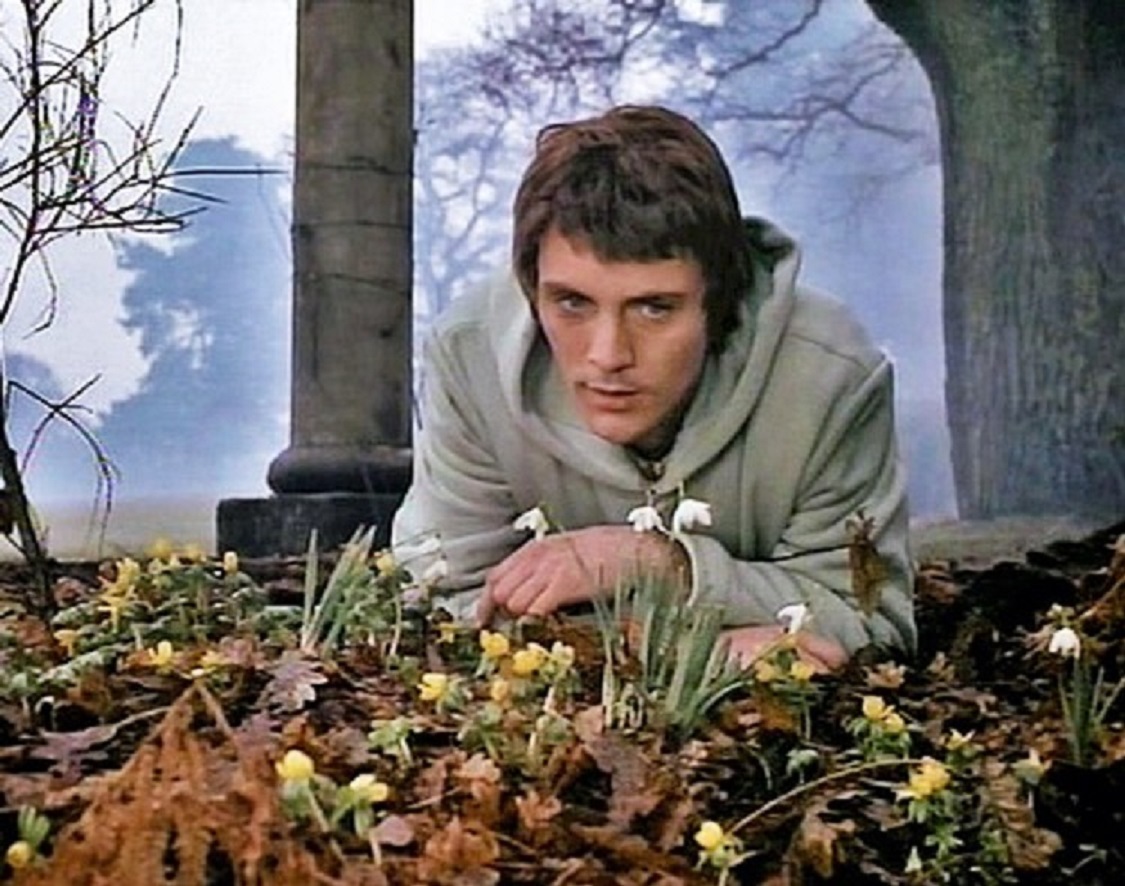 The Mind of Mr. Soames was a departure for Amicus. It seems intended as much more of a prestige production than usual for them – it features Terence Stamp who was a rising young name on the British acting scene at the time and has imported Robert Vaughn, an equally hot name from across The Atlantic. What almost certainly inspired the film was Charly (1968) the preceding year. Charly had a very similar story in which an intellectually backward man undergoes an experiment that turns him into a genius. The story's tragic arc gained it a high-profile and won the Best Actor Academy Award for Cliff Robertson in the title role. You can see that The Mind of Mr. Soames has been made with the same intent – of showing an experiment in which a man goes from the blank mind of a child to suddenly having to deal with the world in an adult body.
I had read Charles Eric Maine's novel many years before I got around to watching The Mind of Mr. Soames. I thought the book had a good deal of potential, even if the film failed to garner many good reviews in genre press. In watching the film, I can see why. We go from a potentially exciting premise about watching an adult man coming to understand the world for the first time to what is essentially a film about Terence Stamp acting like a baby for at least half its length.
The most interesting parts are when the film gets Terence Stamp's Soames out of the hospital and show him trying to deal with the outside world with his blank-minded lack of experience. Here the film slips into essentially being a Frankenstein film – about an experiment that brings a man to life followed by his running away and defying his creator. The film also draws this along a fairly cliche rebellion vs authoritarianism debate, which was very topical for the 1960s. Alan Cooke's direction tends to the stodgy during these scenes. It is a film where the director's lacklustre and unimaginative approach kills off what could have been a good film. You cannot help suspect that a modern remake with a better director and especially made as a vehicle for a name actor looking for a role where he could absorb himself in the part would work rather well.
I also cannot say that I am that I am left enthused about the methods that Nigel Davenport displays as a supposed expert in developmental psychology. You get the clear impression that nobody involved on the film went to do any paediatric research or such. For instance, it is only Robert Vaughn (who is meant to be a neurologist not a childhood psychologist) who points out the necessity of Soames being allowed to play rather than have orders barked at him. Davenport does seem needlessly authoritarian – he expects Soames to be able to get up and walk on the first attempt (normally, babies need around a year of crawling before they start learning to walk), and barks out lines like "You're going to learn to walk today."
---
Full film available here:-
---