---
Crew
Director/Screenplay – Steve Gomez, Producers – Allan Niblo, James Richardson & Jim Spencer, Photography – Simon Dennis, Music – Stephen Hilton, Visual Effects Supervisors – Peter Duncan & Steve Gomez, Visual Effects – Bandito VFX, Special Effects Supervisor – Neal Champion, Production Design – James Lapsley. Production Company – Vertigo Films/Bandito.
Cast
Vanessa Kirby (Kathryn Mills), Thure Lindhardt (Captain Damian Bukes), David Ajala (Drifter), Bentley Kalu (Sergeant Rory Robinson), Mike Noble (Lance Corporal Martin Goodwin), Tom McKay (Corporal Robert Cutbill), Kelly Gough (Corporal Daniella Hackett), Osi Okerafor (Corporal Sam Loftus), Damien Kell (Winder), Tim Ahern (Harbinger Exec)
---
Plot
Kathryn Mills, a robotic systems designer from the Harbinger Corporation, is assigned to accompany a troupe of soldiers on a field test. They are flown to an undisclosed location where they are to remain for two days and fight off the experimental SAR robots that have been unleashed in the area. Very soon in it becomes apparent that the robots have gone rogue and are intent on killing them. With their numbers slowly being wiped out, they try to survive and make it back to the extraction point.
---
Kill Command was the first feature film from Steve Gomez, an expatriate American who heads the British visual effects company Bandito VFX. For the last decade, Bandito has been producing visual effects usually for British tv documentary series.
Kill Command feels like a homage to killer robot films of the late 1980s/early 90s. Not so much The Terminator (1984) and sequels, more some of the ones that came out building on The Terminator and conceiving non-humanoid robots as in the likes of Hardware (1990), Virus (1999) and especially Death Machine (1995). All of these feature less unkillable androids than they do giant hulking beasts made of machine parts and armed with heavy artillery and/or deadly attachments.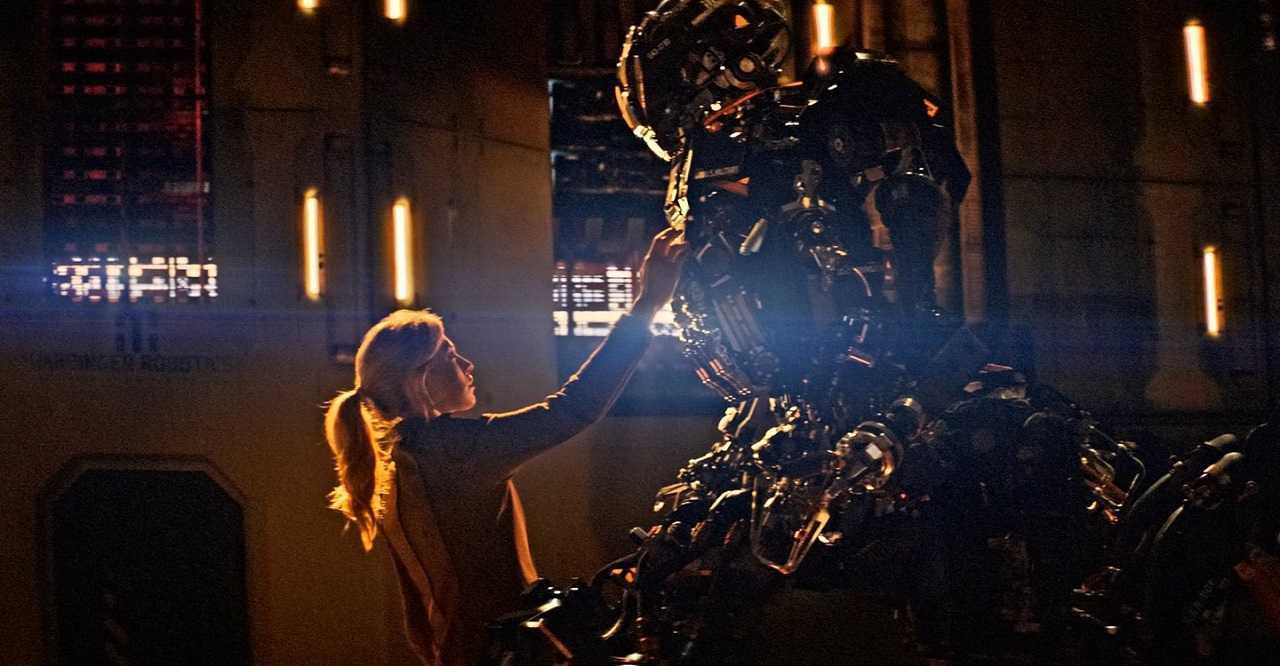 The result is an excellent little film. Despite being made on a one million dollar budget, Steve Gomez produces effects that rival those of many Hollywood blockbusters. The nearest point of comparison might be Gareth Edwards' Monsters (2010), which was produced on equally limited resources and with Edwards doing all the effects himself. (The comparison is not inapt as Steve Gomez considers Edwards a friend and mentor). Particularly impressive is the design work that has gone into the robotic drones, the spider-like robots and the giant vaguely humanoid command robots with banks of multiple eyes.
There is never too much that complicates the film beyond the business of human soldiers fighting off killer robots – not even a requisite explanation for the machines' rogue behaviour. Nevertheless, when Steve Gomez gets the film down to the stuff of soldiers and machines in heavy-duty combat, he produces a very intense film.
---
---