---
Crew
Director – Luke Watson, Teleplay – Richard Fell, Based on the Short Story by John Wyndham, Producer – Pier Wilkie, Photography – Ian Moss, Music – Debbie Wiseman, Production Design – Adam Marshall. Production Company – BBC.
Cast
Samuel West (Colin Trafford), Kate Ashfield (Ottilie Harsham/Kate Gale), Shaun Parkes (Martin Falls), David Burke (Dr Harsham), Jemima Rooper (Gerry)
---
Plot
Colin Trafford is a physicist working on a new experimental particle accelerator project. During a test run, there is an explosion in the accelerator. Colin comes around in a home he does not recognise and with a woman, Ottilie Harsham, who claims to be his wife. He realises that he is in a parallel timeline where history has turned out very differently and he leads a life as a successful writer of science-fiction novels. He also discovers that the other he and Ottilie have an unhappy marriage where he has engaged in multiple affairs. As he settles into his new life, Colin finds himself falling for Ottilie.
---
John Wyndham (1903-69) was one of the celebrated British science-fiction writers of the 1950s and 60s. Where most of his American contemporaries were publishing in the ghetto of pulp magazines, Wyndham found a reasonable degree of mainstream success in books. His most famous work was The Day of the Triffids (1951) and he published several other novels such as The Kraken Wakes (1953), The Chrysalids (1955), The Midwich Cuckoos (1957), The Trouble with Lichen (1960) and Chocky (1968). (A full list of film and tv works adapted from John Wyndham is at the bottom of the page).
Random Quest (1961) was one of John Wyndham's last short stories. It had previously been filmed as a now lost episode of the British science-fiction anthology tv series Out of the Unknown (1965-71) and then as the cinematically released Quest for Love (1971) starring Tom Bell as Trafford and Joan Collins as Ottilie and set in an early 70s world where World War II hadn't happened and JFK was still alive. This version never had a very high profile at the time it was made.
This is a further adaptation of the Wyndham story that was made by the BBC as a one-hour tv play. It essentially tells exactly the same story as Quest for Love but for one or two minor differences – here Ottilie doesn't tragically die and Trafford simply returns to this world and sets out in search of her counterpart (which is the way it happens in the original story). Of course, this is also a version of Random Quest that has been updated to the 2000s where it namedrops Stephen Hawking and makes reference to many worlds quantum theory. The alternate timeline has been brought far more into accord with the modern era – one where Condoleezza Rice is US President, Tony Blair is the little known 'Drought Secretary' and the space program has advanced to the point of a 'Jupiter Landing'.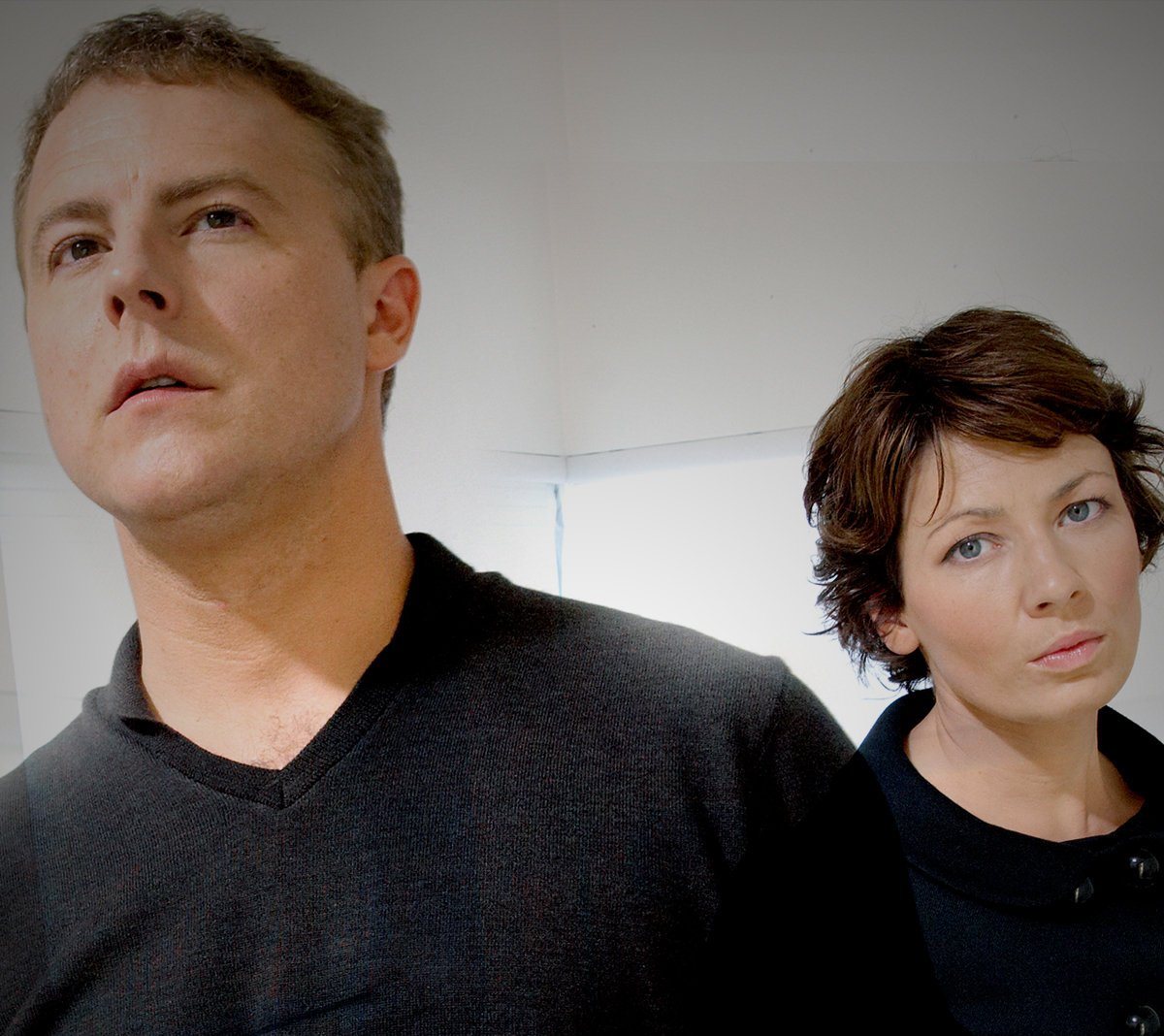 Random Quest tells essentially the same story as Quest for Love – that is to say, both adhere quite closely to the John Wyndham short story. This however emerges as the lesser of the two. The BBC have a long history of conducting superbly faithful adaptations of classic literary works and have conducted a number of fine original science-fiction works for tv; this is not one of them. It is not poor by any means, it just never seems to enliven the material. Samuel West, an actor who seems perpetually cast as a dry Oxbridge boy everywhere else, has an undeniable likeableness and even a certain romantically dashing quality as the central character – far more than Tom Bell did in Quest for Love. It is just that the other film did a far better job of making the romance work. This gives us the requisite scenes between West and Kate Ashfield but you never get the sense of a romantic longing that fires the film up or of her rediscovering him as a changed man.
Despite the one-hour running time, this also seems padded beyond its natural length. We get numerous scenes of Samuel West swimming in his pool, the two of them undressing for sleep and tossing and turning in bed. Surprisingly, the film seems to spend most of its running time inside the house, which certainly comes with a coolly lit abstraction that suggests a futurism, but equally also gives the film the sense of being constricted and needing to open out.
Other screen adaptations of John Wyndham's works include:- Village of the Damned (1960), from Wyndham's The Midwich Cuckoos (1957) about alien children; The Day of the Triffids (1962); the BBC tv mini-series The Day of the Triffids (1981); the children's tv series Chocky (1984) about an alien visitor; the remake of Village of the Damned (1995); and the BBC tv mini-series The Day of the Triffids (2009).
---
Film online in several parts beginning here
---