---
Crew
Director/Screenplay/Producer – Chris Durlacher, Based on the Novel The Haunting of Toby Jugg by Dennis Wheatley, Photography – Jeff Baynes, Music – Daniel Pamberton, Visual Effects – Barney Jordan, Production Design – Catrin Meredydd. Production Company – BBC.
Cast
Robert Pattinson (Toby Jugg), Julian Sands (Dr Hal Burns), Rachael Stirling (Julia Jugg), Melissa Lloyd (Sister Sally Grant), Scott Handy (Squadron Leader Peter Enfield)
---
Plot
During World War II, RAF captain Toby Jugg is taken to the Llanferdach Military Convalescent Hospital in Wales run by Dr Hal Burns. Toby has been left paralysed and without the use of his legs by shrapnel during a bombing raid over Cologne. His sole family is Julia, an aunt by marriage and the woman he loves. At the hospital, Toby is plagued by nightmares and believes that Burns is conspiring against him.
---
Dennis Wheatley (1897-1977) was a prolific writer who produced a number of books on the subject of Satanism and the occult. (He wrote other works as well but his occult books are what he became known for). These found an extraordinary popularity – at one point, Wheatley was selling a purported million copies a year in the UK (although his work has considerably tapered off in popularity since then). Today, Wheatley's work is dated and stodgy – he was a heavy user of the 'info-dump' and would spend pages detailing various occult practices. One strong aspect that has clouded Wheatley's work today is his politics. Wheatley was an ardent British imperialist and an anti-Semite, while a number of his Wartime thrillers speak out with admiration of Mussolini, Hitler and Herman Goering.
Wheatley has been adapted to the screen several times. Hammer Films made adaptations of two of Wheatley's occult books with The Devil Rides Out (1968), which is considered one of their best films, and To the Devil a Daughter (1976), as well as the lost world adventure The Lost Continent (1968). The Haunted Airman is an adaptation of Wheatley's novel The Haunting of Toby Jugg (1948), which was made as a tv movie for the BBC by Chris Durlacher, known elsewhere for making tv documentaries. (Hammer had planned to make an adaptation of The Haunting of Toby Jugg in the late 1970s).
After Hammer's adaptation of To the Devil a Daughter, Wheatley wrote an angry letter, declining permission for them to make any further adaptations of his works. It is likely if he were still alive he would have sent an even more outraged letter to the BBC. There are overall similarities between Wheatley's book and the film. In both there is the central character of Toby Jugg, an airman who is wounded over Cologne on a bombing raid during World War II and is left paralysed and wheelchair-ridden as a result. He is sent to convalesce in Wales – in the book, he is placed is in the care of a former schoolteacher Helmuth Lisicky, while in the film it becomes a military hospital.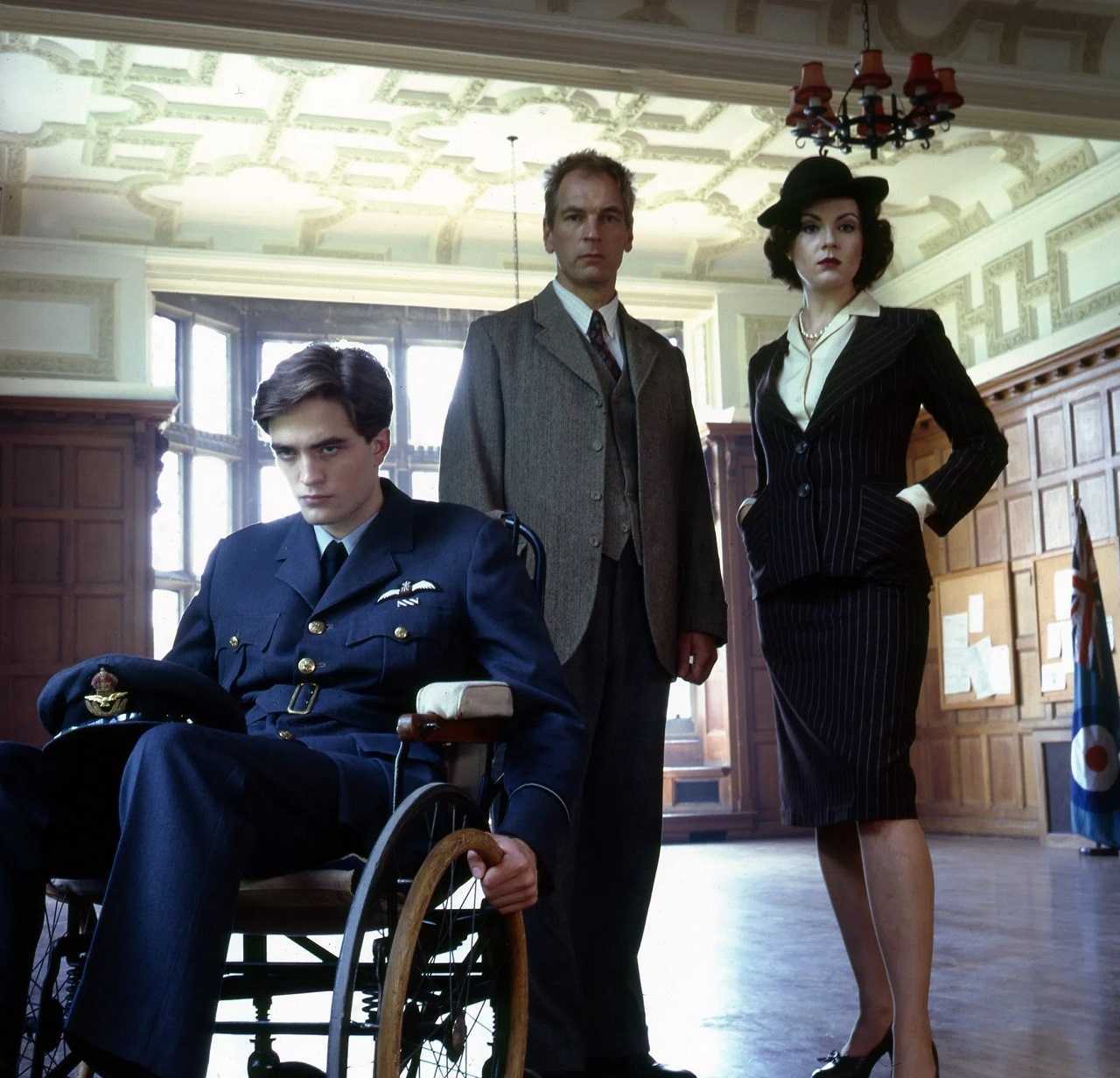 In the book, Helmuth Lisicky is a practicing Satanist, whereas in the film he becomes possibly sinister doctor Hal Burns (Julian Sands). Wheatley has Lisicky conjuring demonic spiders in an effort to drive Jugg crazy – we do get some spiders here but we are left with more the sense that they are symptoms of Jugg's PTSD. There is the suggestion in the film that Burns is killing the other soldiers present in some way but we cannot be sure whether that is part of Jugg's paranoid imaginings or not. The other notable change is that in the book Jugg's aunt and uncle are part of the conspiracy, all to get their hands on the fortune to which Jugg is heir. In the film, the fortune disappears and Aunt Julia is written in as Toby's love interest (who is later seen as having strayed into Dr Burns' arms).
It is as though the film wanted to strip the horror elements and especially any suggestion of the occult out of the book. Which seems kind of futile when you are making an adaptation of a work by Dennis Wheatley. I mean you could make a James Bond film in which Sean Connery or Daniel Craig spends all the time filing paperwork and then goes off for a martini just before the end but you'd be infuriated by the fact that so much of what you expect of such a film is missing.
Director Chris Durlacher creates some mild sinisterness involving Julian Sands. There are some possible hauntings with Robert Pattinson maybe seeing things in the dark and hiding in the bath from spiders. However, with the elimination of the Satanist conjurings and any mention of the conspiracy to get Jugg's fortune, these elements sit in a vacuum – there is no clear explanation of why Dr Burns is acting so sinister, while it seems like there are less any hauntings than everything is just in Robert Pattinson's damaged state of mind.
The film headlines Robert Pattinson. Back then of course, Pattinson was mostly known for Harry Potter and the Goblet of Fire (2005) and had not gone stellar as Edward Cullen with Twilight (2008) and sequels. He was such an unknown at the time that he is billed third down the credits after Julian Sands and the hardly well-known Rachael Stirling (the daughter of Diana Rigg). As Toby Jugg, Pattinson's performance consists of much in the way of brooding while showing his impossibly handsome features.
---