aka Hungry Wives; Season of the Witch
---
Crew
Director/Screenplay/Photography – George A. Romero, Producer – Nancy M. Romero, Music – Steve Gorn, Special Effects – Rege Survinski. Production Company – Latent Image.
Cast
Jan White (Joan Mitchell), Ray Laine (Gregg Williamson), Ann Muffly (Shirley Randolph), Bill Thunhurst (Jack Mitchell), Joedda McClain (Nikki Mitchell), Neil Fisher (Dr Miller), Esther Lapidus (Sylvia)
---
Plot
Joan Mitchell is a bored suburban housewife. She is subject to a series of disturbing hallucinations. After some of the fellow housewives in her social circle start to talk about it, she becomes curious about witchcraft. She buys paraphernalia and begins to cast spells. While her husband Jack is away on a business trip, she uses a spell to draw her daughter's teacher Gregg Williamson to her for an extra-marital fling.
---
Jack's Wife was the third film from George A. Romero. (Jack's Wife seems to be the more popular name the film is referred to. The IMDB insists on giving it its original release title Hungry Wives but it was never released as this in more than a few places. It was subsequently retitled Season of the Witch for video release in the 1980s, which more firmly locates it as a horror film).
Jack's Wife was made at a time when Romero was still a young, experimental filmmaker. Romero had had a huge hit with the independent Night of the Living Dead (1968) but for nearly a decade failed to follow up on it with anything that set the box-office alight. He made the forgotten non-genre romance There's Always Vanilla (1971), followed by Jack's Wife and then The Crazies (1973) and Martin (1976), before coming back with the big international hit of Dawn of the Dead (1978). The early 1970s was not a standout one as far as Romero was concerned – although it is certainly his most thematically interesting decade looking back from the present. He was trying to make something new and different but was having no commercial success with what he was producing – There's Always Vanilla, Jack's Wife and The Crazies all went nowhere, while Martin was critically acclaimed but suffered spotty distribution.
Films about witchcraft and the occult were very popular during the 1970s after the success of Rosemary's Baby (1968) and even more so with the release of The Exorcist (1973) the year after this. There were a great many imitators jumping aboard the post-Rosemary's Baby bandwagon offering up stories of sinister cabals and rituals and diabolic pregnancies. Among these, Jack's Wife is the one of the most conceptually challenging and interesting. George Romero takes exactly the same approach he did with Martin a few years later – that is to say, he takes a staple of the horror genre (witchcraft covens here, the vampire film in Martin) and deconstructs it by placing everything in urban Pittsburgh.
Romero is interested in turning Rosemary's Baby on its head and showing us the banal ordinariness of the witches. More than anything, Jack's Wife works as an amusing tale of middle-class anomie. It is seen that witchcraft is a hobby that bored middle-class housewives engage in in between cocktail parties and dalliances with younger men. There is an undeniable colour to the scenes where Jan White starts buying and then assembling all of her occult paraphernalia and then trying out her first spells. Like The Mephisto Waltz (1971), Romero gets sinister effects by focusing his camera on this and closeups of the statuary and ornaments sitting in the background.
This is also an existential witchcraft film. In that the only spell we see cast throughout is the one where Jan White makes Ray Laine come and spend the night with her – where he then ridicules the fact there was any supernatural agency involved – it is entirely possible that everything happened in a mundane way. One of the most fascinating scenes in the film is where Ray Laine gets Ann Muffly stoned by telling her that there is marijuana in her cigarette when in fact there was none at all. It is a scene where Romero is signalling clearly that he believes the witchcraft does not exist in actuality, rather that its effect is only what people believe it to have.
The opening scenes show Romero in a very experimental phase that he has never demonstrated elsewhere, certainly much more than any of the other films he made around this period. Martin contrasted scenes of the modern day with mocked-up ones from a horror film but here Romero gives us a number of subjective nightmare scenes that would appear to take place entirely in Jan White's imagination. You get the impression that Romero had been inspired by Roman Polanski's Repulsion (1965) – the influence of which is noticeable in one scene where Jan White is attacked while on the soundtrack there is only the sound of a clock ticking. He leaps off into outright surrealism during Jan White's dreams, which show her being led through the woods by her husband who lets the branches slap in her face, has her on a dog leash and then places her in a cage, while in other scenes White keeps seeing herself as an old woman.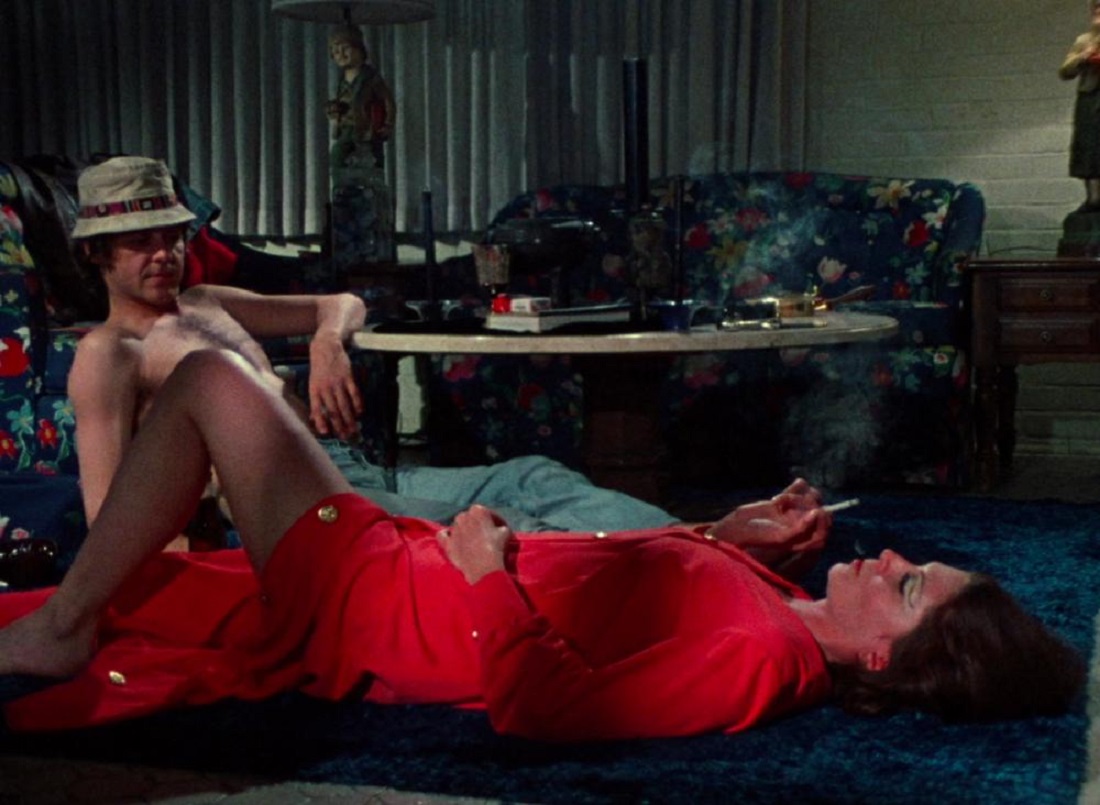 On the minus side, Jack's Wife is all piecemeal scenes that lack a particular overall dramatic structure. Crucially, the nightmare scenes never seem to tie into much until the very end. This does however allow Romero to arrive at another of the dark sting endings that runs through all of his films from this period from Night of the Living Dead and The Crazies to Martin.
George A. Romero's other films include the cult favourite Night of the Living Dead (1968); The Crazies (1973), an underrated film about a madness-inducing biospill; The Amusement Park (1975), a surreal allegory about aging; Martin (1976), a superb deconstruction of the cinematic vampire myth; Dawn of the Dead (1978); the Stephen King-scripted horror comic homage Creepshow (1982); Day of the Dead (1985); Monkey Shines (1988) about a psychic link between a paraplegic and a murderous monkey; Two Evil Eyes (1990), an Edgar Allan Poe collaboration with Dario Argento; The Dark Half (1993) from the Stephen King novel about a writer haunted by an evil doppelganger; Bruiser (2000) about a man whose face suddenly becomes a blank mask; Land of the Dead (2005), Diary of the Dead (2007) and Survival of the Dead (2009). Romero has also produced the Tales from the Darkside (1983-5) and Monsters (1988-9) horror anthology series, and the films Deadtime Stories (2009) and Deadtime Stories 2 (2010). His scripts include Creepshow II (1987), Tales from the Darkside: The Movie (1990) and the remake of Night of the Living Dead (1990).
---
---