---
Crew
Director – Mike Norris, Screenplay – Kaci Hill & Mike Norris, Story – Neal Odon, Producers – Mike Norris, Valerie Norris & Thomas A. Treml, Photography – Phillip Thomas, Music – Denis Kashoid, Production Design – Tim McGarity. Production Company – Heaven's Promise, LLC/2nd Fiddle Entertainment.
Cast
Gavin Casalegno (Gabriel), Elise Baughman (Ellen Murphy), Carey Scott (Joe Murphy), Dean Cain (Sheriff Brody), John Schneider (Doc), Jenn Gotzon (Monroe), Joe Berryman (Pastor Sam Ford), Rebekah Kennedy (Camryn Ford), Mike Norris (Chad Smith), Lynette Elliot (Karen Smith), Benjamin Dane (Frank Pierce), Robert Grossman (George Mason), Wesley "Hollywood" Hatchoat (Wesley W. Ranger)
---
Plot
The town of Promise, Texas has suffered from a drought for ten years. People have lost hope, had homes foreclosed or left town. A mysterious child is found on the outskirts of town by Sheriff Brody and gives his name as Gabe. Husband and wife Joe and Ellen Murphy, who are childless due to a miscarriage, agree to take Gabe in. As soon becomes evident, mysterious things happen around Gabe – he appears to cause rain to fall, brings people back from the dead and always urges everybody to find God and come together in prayer.
---
Since the 1990s, there has been growing Christian Cinema niche market. This consists of films made by Christian believers and marketed both to faith-based groups and to preach to secular audiences. In recent years, these have even been attaining respectable theatrical releases. Quite a number of these have fallen into genre material, featuring appearances from God and Jesus, miracles, visitations to the afterlife and the like. In particular, there seems a recurrent fascination among these with films about Biblical End Times Prophecies – the coming of end of the world with the Anti-Christ, The Rapture etc.
Mike Norris is the son of action star Chuck Norris and has spent much of his career in this Christian Cinema niche. Mike had a small acting career in sporadic bit parts since the 1980s. He made his debut as a director with the crime film The Rage Within (2001), followed by episodes of his father's tv series Walker, Texas Ranger (1993-2001). After that Mike began to specialise as a director and writer of films for Christian audiences with the likes of Birdie & Bogey (2004), Maggie's Passage (2009), Mission Air (2014), the laughable right wing conspiracy theory film Amerigeddon (2016) and the Biblical Apocalypse/survivalist drama The Crossroads of Hunter Wilde (2019), as well as a scripting a further Christian film Bells of Innocence (2003) that starred his father.
Underlying Norris's beliefs is a conservative Christian agenda – Amerigeddon, which features an appearance from Alex Jones, even comes with a plot that has the UN preparing to conduct a coup of the American government and wanting to confiscate your guns. The end credits here even include a thank you to Rush Limbaugh's marketed brand of Two If By Tea. Mike can be seen on screen here in a small part as one of the townspeople who goes on a drinking bender, is killed and then brought back to life.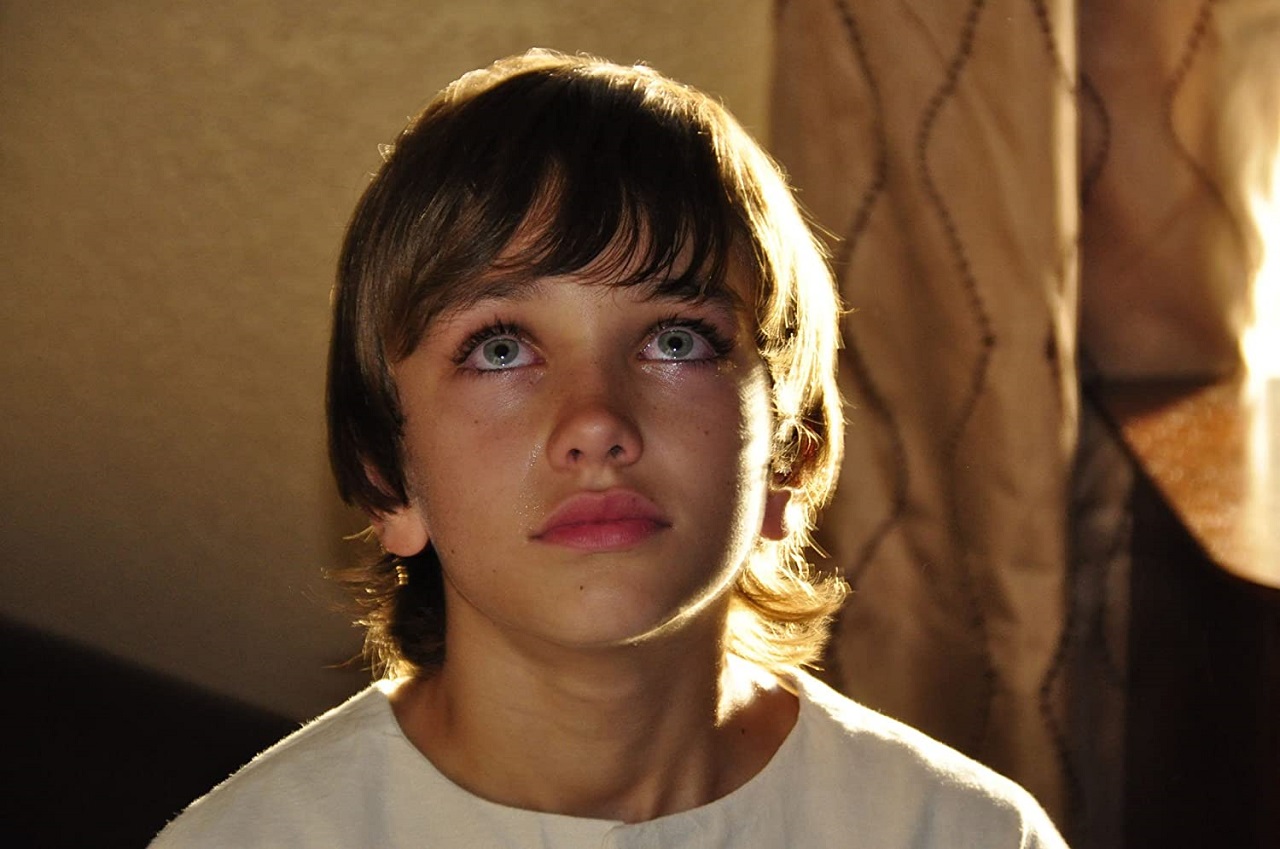 I Am … Gabriel is the sort of film that gives Christian Cinema the bad name it has. It is a preachy tract whose only purpose is to tell people they need to come to God. Gavin Casalegno's Gabriel puts it directly at one point: "Do you talk to God? … I know he'd like to hear from you." Although it may say something that The Almighty's plans to help an impoverished town recover from a slump is for the townspeople to create an industry mass-producing prayer mats – not so much spreading faith to the world as marketing Christian merchandise.
It should be pointed out that at no point does the film actually offer any argument as to why anybody should come to have faith in God – at most all we get is a series of miracles. Everything comes in simplistic emotive cues. The score consists of the sort of music that usually gets played in elevators before every so often it suddenly surges to a momentous point. Everybody in the town (which seems to be 99% white) dresses modest and attends church. Even the farmers turn.s from their drought-ridden crop and look to the sky with inner anguish written across their faces. It is the sort of thing that even Hallmark and Lifetime would reject as being too mawkish for their whitebread tastes.
The impossibly pretty seeming Gavin Casalegno (who was thirteen years old at the time) plays the character called Gabe. Given the title, the twist where he manifests a set of wings and reveals he is really … the angel Gabriel is a surprise that you can guess within the opening moments. Everything – every problem each character faces from Rebekah Kennedy's pill-popping to Mike Norris's character's drinking bender to John Schneider's health issues and the town's drought – only exist for the provision of a miraculous solution later in the show. The only one that doesn't – the death of Dean Cain's wife – is something we are told is final and becomes so that he can learn how this caused bitterness and he can then repent from his slide into atheism with the promise that the two of them will be reunited in the afterlife. The epilogue is something that you can see coming from the opening scene of the film in which Elise Baughman has a miscarriage, which .only occurs in order to be miraculously healed later in the show.
---
Trailer here
---