USA. 1994.
Crew
Director/Screenplay – John Sayles, Based on the Novel Secret of the Ron Mor Sherry by Rosalie K. Fry, Producers – Sarah Green & Maggie Renzi, Photography – Haskell Wexler, Music – Manson Daring, Special Effects Supervisor – Trevor Neighbour, Animatronics – Lyons Model Effects, Production Design – Adrian Smith. Production Company – Jones Entertainment Group Ltd/Peter Newman Productions/Sherry Movies.
Cast
Jeni Courtney (Fiona Coneelly), Mick Lally (Hugh Coneelly), Eileen Colgan (Tess Coneelly), Richard Sheridan (Eamon Coneelly), John Lynch (Tadhg Coneelly), Cillian Byrne (Jamie Coneelly), Susan Lynch (Nula the Silkie)
---
Plot
Near the end of World War II, following the death of her mother and her father's lapse into alcoholism, young Fiona Coneelly is sent to stay with her grandparents in the islands on the Irish coast. There she learns the legend of Roan Inish, the island off the coast that the family were forced to move from when she was very young. She hears the stories of her cousin Jamie who was washed away to sea in his crib and of their ancestor Liam who captured a selkie, a half-human, half-seal, as his bride. Guided by the seals, Fiona realizes that the sale of their property on the mainland is signal for her family to return and live on Roan Inish once again.
---
Today, John Sayles is one of the foremost of independent directors in the world, with the acclaimed likes of The Brother from Another Planet (1984), Matewan (1987), Passion Fish (1992), Lone Star (1996), Men with Guns (1997), Limbo (1999), Sunshine State (2002), Case de los Babys (2003), Silver City (2004), Honeydripper (2007), Amigo (2010) and Go For Sisters (2013).
Making a children's film is a surprising change of pace for John Sayles, who usually concerns himself with hard-biting social realism. However, Sayles is not a director of ordinary means and nor is The Secret of Roan Inish an ordinary children's film, at least in the Spielberg or Disney-esque mold. In fact, when it came out, The Secret of Roan Inish attracted more attention from adults than it did from its intended audience.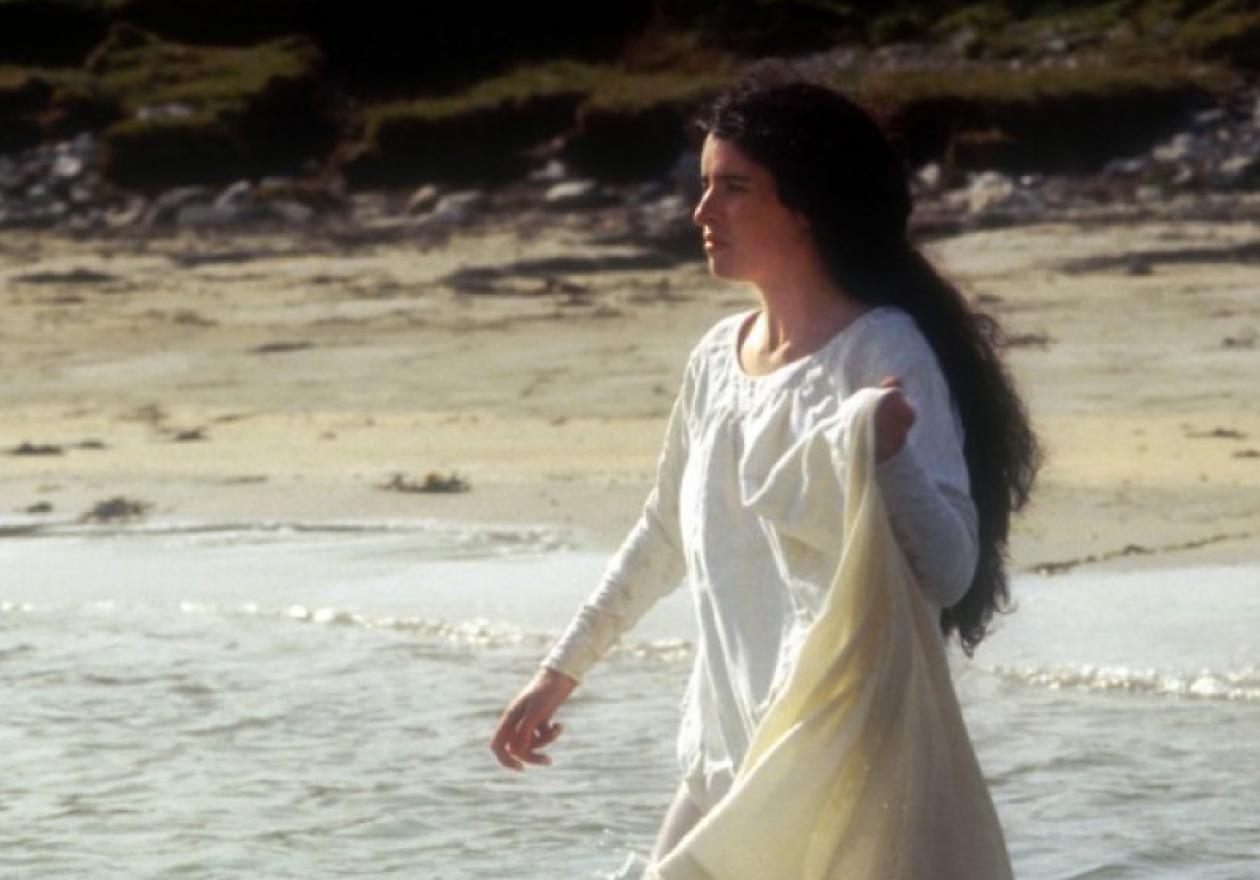 The film's adult appeal seems to be rooted in the Irish American population's fascination with returning to their roots – indeed, The Secret of Roan Inish came out around the same time as the other Irish children's fantasy Into the West (1992), which featured very similar themes. The film takes the mythic nostalgia that the question of Irish roots plays on even further back into a mystic never-was relationship with the land and sea and ultimately a rejection of civilisation – the real Irish, the film seems to say, have been corrupted by having civilisation imposed on them and the loss of their mystic harmony with the sea. The film spends much time showing the art of lost crafts like thatching and the tarring of boats.
Sayles directs low key. The Secret of Roan Inish is a film that gains its effect from a quiet and unassuming approach. It is not a bold and dramatic film. For an American director, Sayles captures the culture and place of coastal Ireland with a remarkable degree of verisimilitude (although, much of this is due to cinematographer Haxell Wexler who does an admirable job of capturing the inhospitability and raw beauty of the Irish landscape).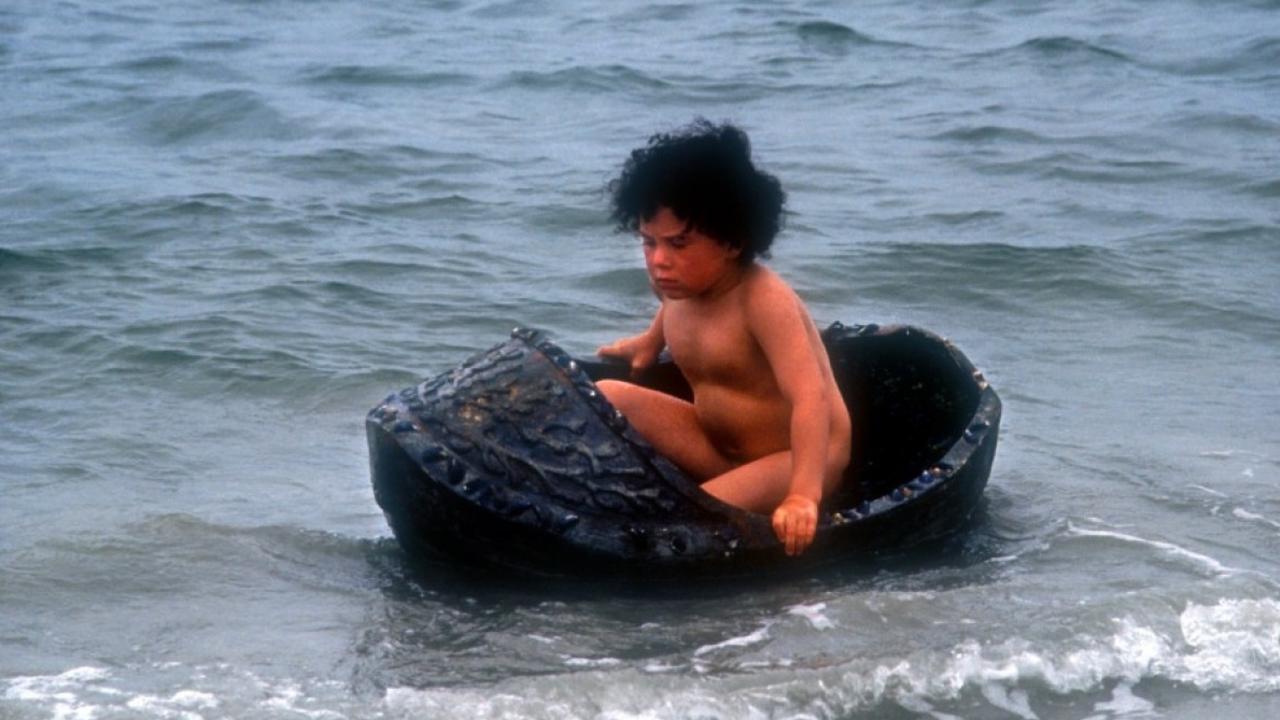 The entire cast give fine performances. Young Jeni Courtney is a particular find, her blonde hair and plaintively open eyes being singularly striking (although she seems to have only made one other film appearance and vanished thereafter). John Lynch's brooding tight-lipped part as Tadhg is very good. There is also fine support from Mick Lally and Eileen Colgan as the grandparents.
John Sayles' one other genre outing as director is The Brother from Another Planet (1984), a take on the alien visitor film with Joe Morton as an alien runaway who arrives in Manhattan. Before becoming a director here, Sayles made money by working as a scriptwriter and has credits on Roger Corman produced films such as Piranha (1978) and Battle Beyond the Stars (1980) and for other genre films of the era like Alligator (1980) and The Howling (1980). He has returned to scriptwriting over the years where he has a well-known reputation as a script doctor and has other genre credits to his name that include Clan of the Cave Bear (1986) and The Spiderwick Chronicles (2008). Sayles also produced The Man Who Killed Hitler and Then The Bigfoot (2018)..
(Nominee for Best Original Screenplay at this site's Best of 1994 Awards).
---
---