Ireland/USA. 2009.
Crew
Director/Screenplay – Neil Jordan, Producers – Ben Browning, James Flynn & Neil Jordan, Photography – Christopher Doyle, Music – Kjartan Sveinsson, Visual Effects – Framestore (Supervisor – Mark Nelmes) & Windmill Lane Pictures, Special Effects – Team FX (Supervisor – Kevin Byrne), Production Design – Anna Packard. Production Company – Wayfare Entertainment Ventures LLC/Irish Film Board (Bord Scannan Na heireann)/Octagon Films/Little Wave Productions/Radio Telefis Eireann/Sound & Vision – The Broadcasting Funding Scheme.
Cast
Colin Farrell (Syracuse), Alicja Bachleda (Ondine), Alison Barry (Annie), Dervla Kirwan (Maura), Stephen Rea (Priest), Tony Curran (Alex), Emil Hostina (Vladic)
---
Plot
Syracuse, a fisherman on the Irish coast, is startled when he hauls up a girl in his fishing net. She gives her name as Ondine and seems bewildered. She asks him for shelter but is insistent that nobody but he see her. He sequesters her at his late mother's cottage and brings her clothing. Syracuse is not sure if what happened was a dream but when he takes Ondine out on his boat her song miraculously allows him to catch amazing hauls of fish. He tells his daughter Annie, who is in a mobility chair because she is waiting for a kidney transplant, the story of a man who fished a selkie from the ocean. Annie becomes fascinated by the story and follows Syracuse to meet Ondine. She believes Ondine to be a selkie who comes from the ocean. According to legend, she has lost her seal skin and will stay in love with a human until her selkie husband comes looking to take her back. As Syracuse and Ondine become involved, a sinister man appears wanting her to return with him.
---
Irish director Neil Jordan is one of the finest modern filmmakers. Jordan has made a number of classic films – Mona Lisa (1986), The Crying Game (1992), The End of the Affair (1999), as well as having dabbled in genre material a number of times (see below). Jordan's films are frequently diverse in the number of genres he is capable of covering – he has touched everything from caper film, comedy, vampire film, historical biopic, deconstructed fairytale, period drama and vigilante film. Frequently, Jordan's films concern themselves with transgressive relationships. The 00s was a quiet period for Neil Jordan, he having failed to produce anything with the acclaim of his earlier work in the 1980s and 90s. However, Ondine was one of his best films during this period.
Ondine was slapped by some critics as Jordan's return to the fairytale territory of his second film The Company of Wolves (1984), although this is a debatable comparison. While both films operate in a certain intersecting fairytale territory, Ondine arrives at an ending that spurns the fairytale in favour of a grounded realism where the fantastical is no more than a trompe l'oeil interpretation.
If there is a film that Ondine resembles more than any other it is John Sayles's fine quest for Irish roots drama The Secret of Roan Inish (1994), which similarly had a section about a fisherman falling for a selkie. On the face of it, the story that Neil Jordan chooses – a man fishes a woman out of the sea and believes she is a sea creature – is the sort of film that would almost certainly be played as a light comedy – something perhaps like Splash! (1984) – if Ondine were made by a US studio, not a film that is sold as serious arthouse drama.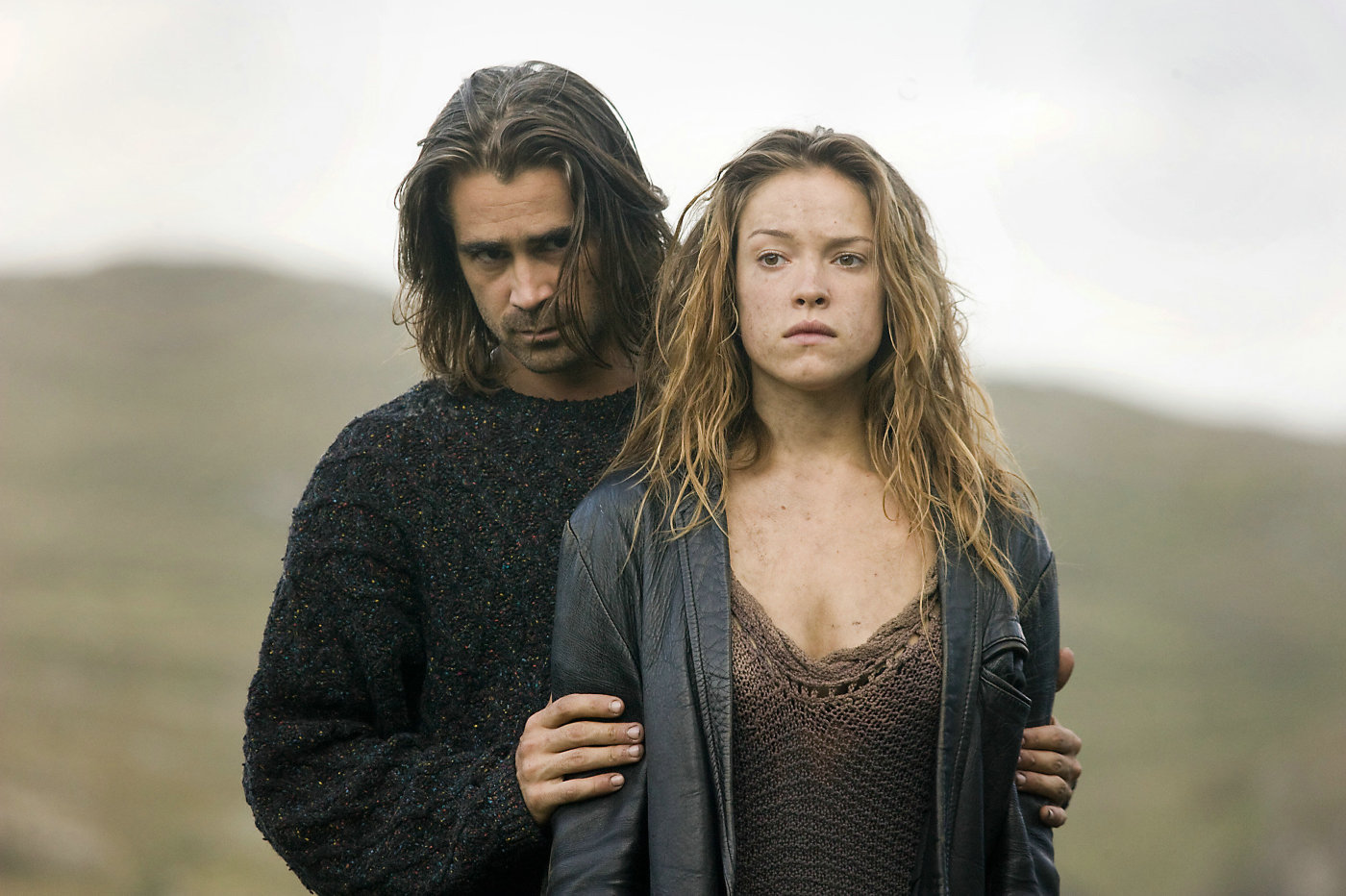 I loved the synthesis of the mythical and earthily real that Neil Jordan conjures in the film. He has paired up with legendary cinematographer Christopher Doyle who depicts the Irish landscape with a rapturous lyrical beauty – the photography renders the sea, sky and land all into one seeming grey-green and then moves into soft intimacy on the faces of the characters. There are times the imagery dances with a magical beauty – like where Colin Farrell has a conversation with his daughter Alison Barry while he drives his truck and she paces alongside him in her mobility chair; or the beautiful piano-accompanied dance that Alicja Bachleda undergoes as she puts her dress on in slow-motion.
The film sits in a delicately ambiguous twilight zone between whether the fantasy aspects are real or not. It reminds back to the era of Val Lewton films like Cat People (1942) or the Henry James story The Turn of the Screw (1898) filmed as The Innocents (1961) or perhaps more so modern science-fiction films like Man Facing Southeast (1986) and Friendship's Death (1987) about the fantastical hovering between supernatural/otherworldly explanations and the purely rational where everything may only exist in the central characters' minds.
Eventually [PLOT SPOILERS], Jordan opts for a mundane explanation that rationalises everything that has happened – that Ondine is not a selkie fished up from the sea but a drug mule who jumped overboard rather than be apprehended by the coastguard; that the selkie husband is her drug smuggler come to find her; that the selkie skin she guards is in fact her stash of smuggled drugs. I felt slightly disappointed by this as an ending as Jordan, after having created such a delicately beautiful sense of magic earlier, punctures the balloon and drags everything down to the mundanely real. (It also doesn't explain how Ondine is able to seemingly conjure fish from the ocean into Colin Farrell's empty nets simply by her song).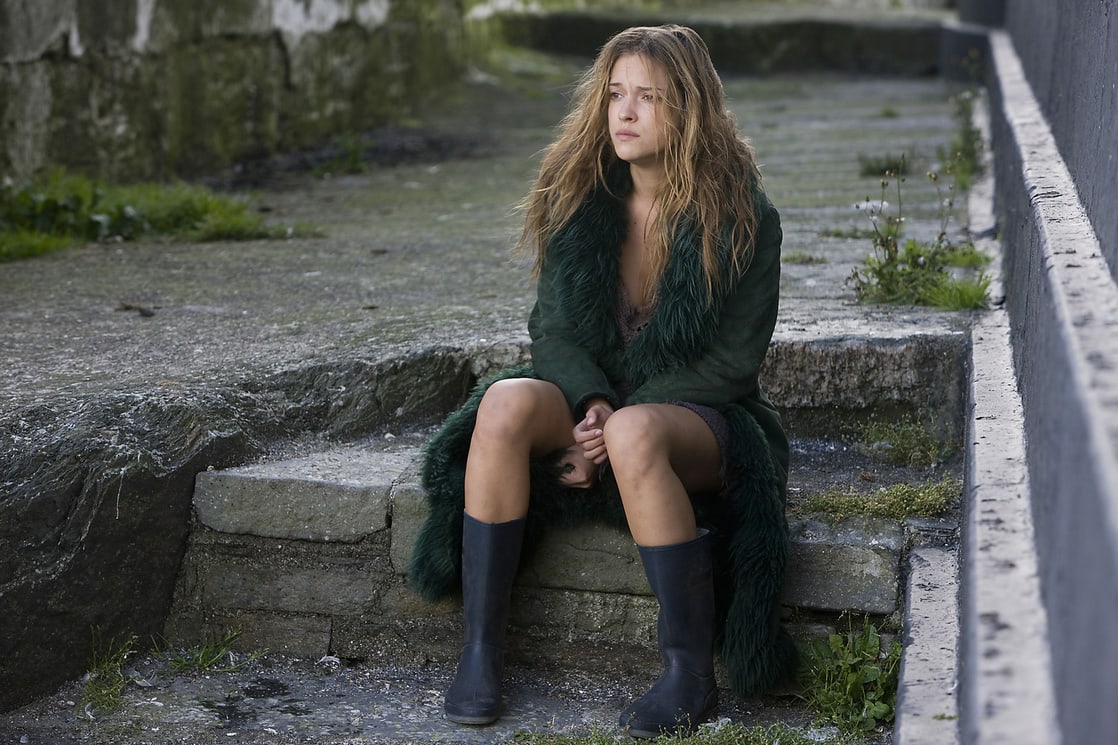 It is nice to see Colin Farrell moving away from A-list roles, his bad boy image and taking up something small and independent that allows him to get his teeth in and show some decent acting muscle. Back wearing his natural Irish accent for the first time since … it's hard to remember, Farrell creates a character of rough but charming edges where we see him as an ordinary man struggling for decency.
There is a wonderfully wry humour that plays throughout much of the film, with the show being stolen in a large way by Jordan regular Stephen Rea playing a Catholic priest who is urging Colin Farrell to seek the right thing, while at the same time perfectly realistic about the fact that he won't. Alicja Bachleda has an ethereal and enigmatically otherworldly beauty as the selkie girl. The best performance in the film however comes from Alison Barry who displays a phenomenal intelligence and lack of sentimentality as Colin Farrell's daughter.
Neil Jordan's other genre films are:- The Company of Wolves (1984), an adaptation of one of Angela Carter's stories that deconstructs Little Red Riding Hood with werewolves; the haunted castle comedy High Spirits (1998); the Anne Rice adaptation Interview with the Vampire: The Vampire Chronicles (1994); The Butcher Boy (1997), a surreal horror film about a disturbed Irish childhood; the clairvoyance thriller In Dreams (1999); the female vigilante film The Brave One (2007); the vampire film Byzantium (2012); and the psycho-thriller Greta (2018).
(Nominee for Best Supporting Actress (Alison Barry) and Best Cinematography at this site's Best of 2009 Awards).
---
---