---
Crew
Director – Dagen Merrill, Screenplay – Kevin Burke & Dagen Merrill, Producers – Sean C. Covel, Troy Craig Poon & Chris Wyatt, Photography – Mike Southon, Music – John Frizzell & Frederik Wiedmann, Visual Effects Supervisor – Ralph Maiers, Special Effects Supervisor – Al Benjamin, Makeup Effects – Bill Terezakis, Production Design – Tink. Production Company – Paramount Classics/MTV Films.
Cast
Nora Zehetner (Christy Wescot), Matthew Settle (John Locke), Jessica Amlee (Amy Locke), Gabrielle Rose (Mrs Locke), Warren Christie (Jeff Bourdon), Carly Pope (Vanessa Locke), Brenna O'Brien (Christy 14 Years), Nicola Anderson (Debbie Houston), Julian D. Christopher (Dr Cestia), Eliza Norbury (Claire Wells), Tom McBeath (Mr Wells), Don S. Davis (Joseph), Patrick Gilmore (Randy Wyatt)
---
Plot
Christy Wescot returns to her tiny hometown of Edgemont, Montana, for the first time in six years. Back then, she was fourteen years old and her older sister Vanessa allowed her to take a turn at the wheel of the car only for Christy to crash on the road. Vanessa was left badly burned and died in hospital not long after. Christy was traumatically affected by the incident. As she returns to visit Vanessa's husband John and young daughter Amy, Christy is troubled by visions and sees scenes from drawings she has made starting to come true. Amy claims there are mysterious figures haunting the house. John's mother tries to drive Christy out, only to then be killed. Christy digs deeper into what happened, certain that Vanessa was murdered and even may have been buried alive.
---
Beneath – not to be confused with the subsequent Larry Fessenden film Beneath (2013) – is a horror film that is notable only in how utterly unremarkable it is.
This is a film that is an exercise in combining various genre elements – the heroine returning to her hometown after several years; clairvoyant visions and dreams that presage events about to occur; ghostly figures in the house; sinister warnings from locals with guarded secrets and a hostility to the heroine; a complicated back tangle of buried secrets and betrayals.
Director/co-writer Dagen Merrill sets all of these up in ways that feel as though he has never come across a cliche he didn't like before. You sit through the film hoping Merrill might do something interesting with all of this. But it is a journey made in vain. In fact, all that you have is a film made up of misdirections, red herrings, contrived jumps and pieces of plotting being wheeled into place to keep us guessing. It is an exercise in provision of effect over anything of substance.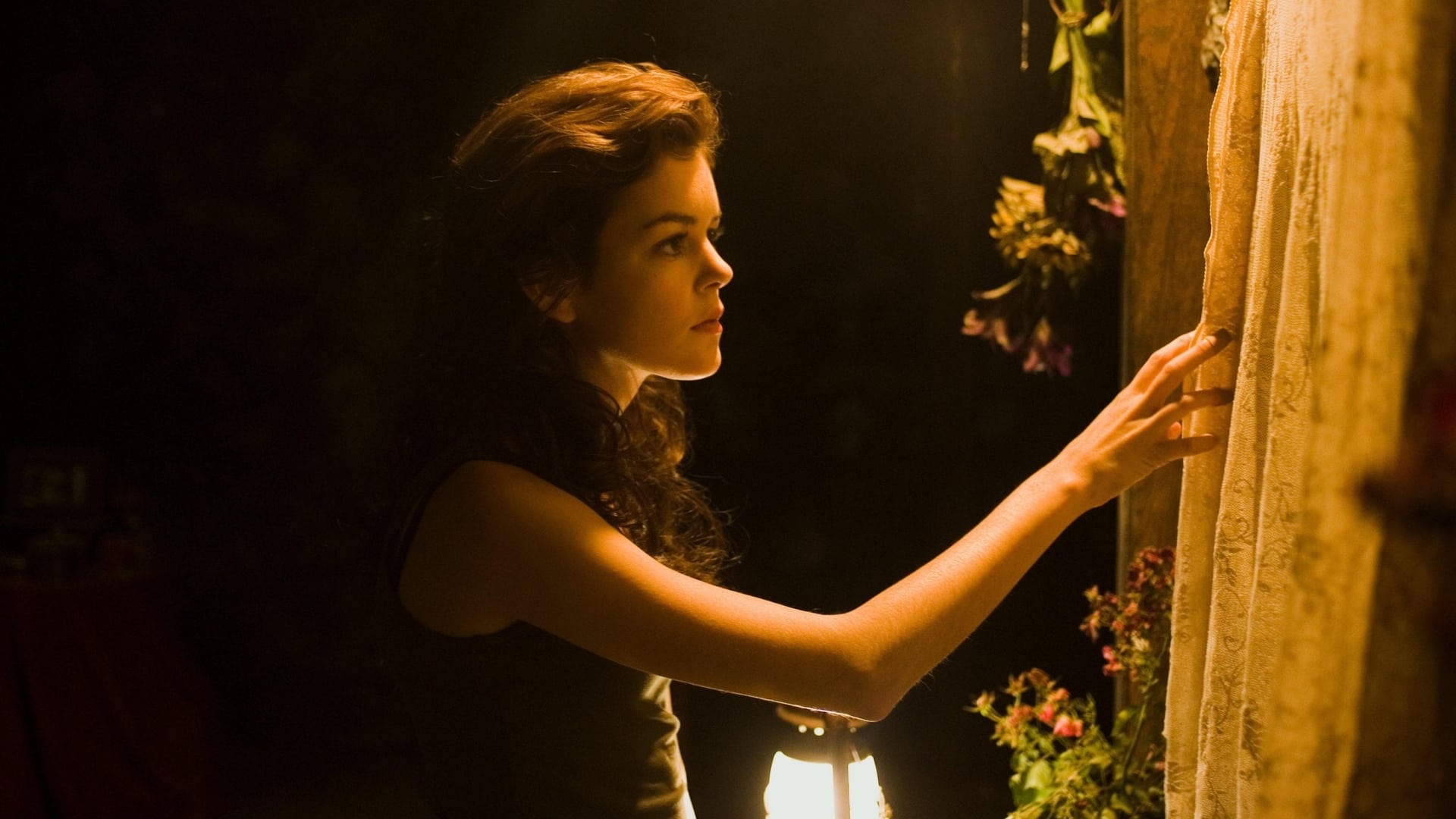 The eventual arrival at [PLOT SPOILERS] a good old Mad Relative in the Attic/Cellar plot is disappointingly run of the mill. This is further killed by the ridiculous effect of having the mad relative popping up through the floorboards and walls to grab Nora Zehetner every few seconds despite their severe infirmity.
Beneath was the first film for American director Dagen Merrill who subsequently went on to indie dramas such as Broken Hill (2009) and Finding Harmony (2013). Merrill has made one return to the horror genre with Murder in the Dark (2013), as well as the science-fiction film Atomica/Deep Burial (2017).
---
---