---
USA. 2015.<p.
Crew
Director – Robert Hall, Screenplay – Aaron R. Drane & Robert Hall, Producers – George Alexandrou, Kevin Cain, Aaron R. Drane & Mark B. Johnson, Photography – Joseph White, Music – Jason Hall, Visual Effects/Prosthetics – Almost Human, Inc. (Visual Effects Supervisor – Ikuo Saito), Visual Effects – Tunne Post (Supervisors – Andrea Marotti & Max Paraschi), Makeup Effects – Robert Kurtzman's Creature Corps (Supervisor – Alan Tuskes), Creature Effects Design – Steve Johnson, Production Design – Jennifer Klide. Production Company – Movie Machine/Fear Chamber/Dry County Films/Chiller/Producer Capital Fund/Misfit Minds Entertainment.
Cast
Fiona Dourif (Sara), Robert Englund (Dr Peter Andover), Felisha Terrell (Osborn), Cleopatra Coleman (Megan), Thomas Dekker (Blake Patton), Corey Taylor (Bauer), Brandon Beemer (Dylan Dunn), Angelina Armani (Caylee), Kevin Gage (Gage), Bonnie Morgan (Paige Peterson)
---
Plot
It is a year after Sara was a patient in Dr Peter Andover's experimental Fear Clinic. There Andover placed patients in a device he had invented called the Fear Chamber that helped them confront their phobias. However, the program was shut down when one patient went into a coma inside the machine. Along with several others, Sara now receives repeated visions of the same scenario in which they are in a diner as a masked man shoots the place up. She returns to the Fear Clinic to get help but finds that all is not well there. Andover has retreated into his office and is fearful of reusing the machine. Other patients arrive in a critical state. Sara knows they would be able to be helped in the Fear Chamber and presses Andover to reuse it. However, as he becomes aware, the machine has unleashed some type of entity that feeds on fear.
---
Fear Clinic is a film spun out from the web series Fear Clinic (2009), which consisted of five episodes of between 6-7 minutes long each. All of these featured Robert Englund as Dr Andover treating a guest actor for a particular phobia. Englund and Robert Hall, the director of the web series, return for the film follow-up here.
Fear Clinic is a film that spends all its time in brooding anticipation with sinister things on the verge of happening. Robert Englund glowers and mutters like a madman in his office; for some reason that is never explained, several patients keep experiencing the same hallucination of a shooter entering a restaurant; Fiona Dourif is frantically determined to get Englund to reactivate the device; there is the suggestion of some other-dimensional entity having been opened up by the experiments.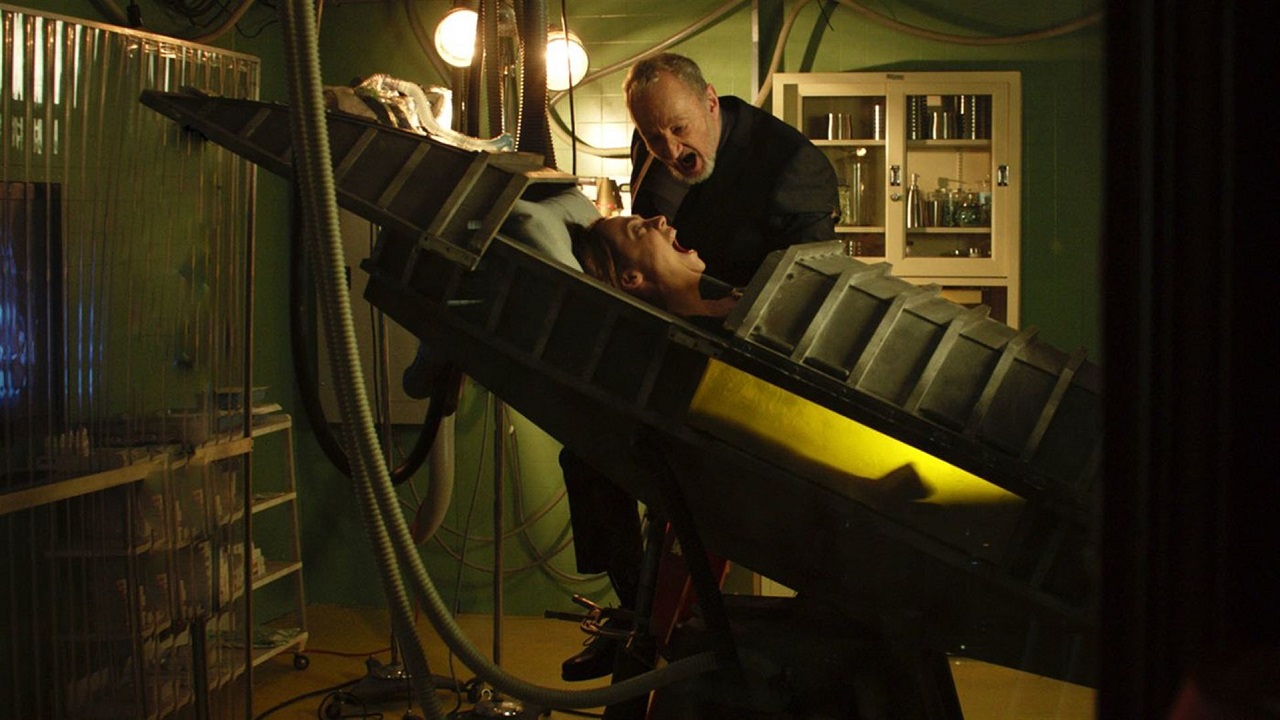 The film spends a lot of time running around these various goings-on but frustratingly without ever giving us any clear idea what is going on. Certainly, on the plus side, there are some quite accomplished creature effects. But the lack of coherence with which the plot has been slung together on a conceptual level makes the exercise frustrating.
Robert Hall has been working as a makeup effects artist since the 1990s with the Stan Winston Studios, K.N.B. EFX Inc and Almost Human Inc. He began directing with Lightning Bug (2004), a non-genre film about a teenager who wants to become a makeup effects artist. He then made the horror films Laid to Rest (2009), its sequel Chromeskull: Laid to Rest 2 (2011) and Memento Mori (2016).
---
---