---
Crew
Director – Tom De Simone, Screenplay – Randolph Feldman, Producers – Bruce Cohn Curtis & Irwin Yablans, Photography – Mac Ahlberg, Music – Dan Wyman, Makeup – Ken Horn & Tom Schwartz, Art Direction – Steven G. Legler. Production Company – BLT Productions.
Cast
Linda Blair (Marti Gaines), Peter Barton (Jeff Reid), Vincent Van Patten (Seth Davies), Suki Goodwin (Denise Dunsmore), Kevin Brophy (Peter Bennett), Jenny Neumann (Mae West), Jimmy Sturtevant (Scott Zamboni)
---
Plot
As part of a fraternity initiation rite, four pledges are required to spend the night at an old mansion where several murders were conducted some years ago. They will be accepted if they manage to spend the entire night. Unknown to them, the fraternity had rigged the house up with gadgets to scare them. However, someone or something in the house starts killing pledges and fraternity members alike and it is hard to tell what is real and what is part of the set-up.
---
It would take almost no effort at all to consign Hell Night to the heap of numerous slasher film imitators of Halloween (1978) and Friday the 13th (1980). Indeed, Hell Night was produced by Halloween producer Irwin Yablans, although failed to enjoy that film's sleeper success. (For a more detailed overvie see Slasher Films).
Nevertheless, Hell Night has a few touches that stand it a shade above these, at least during the first half – the second tends to fade into much protracted running around. The frissons created by director Tom De Simone are effective. The eerieness is aided by a sparse but atmospheric synthesizer and percussive score. The film's failing is that it entirely neglects to explain the creatures behind the killings – are they ghosts? the house's previous inhabitants? ordinary psychos? or what?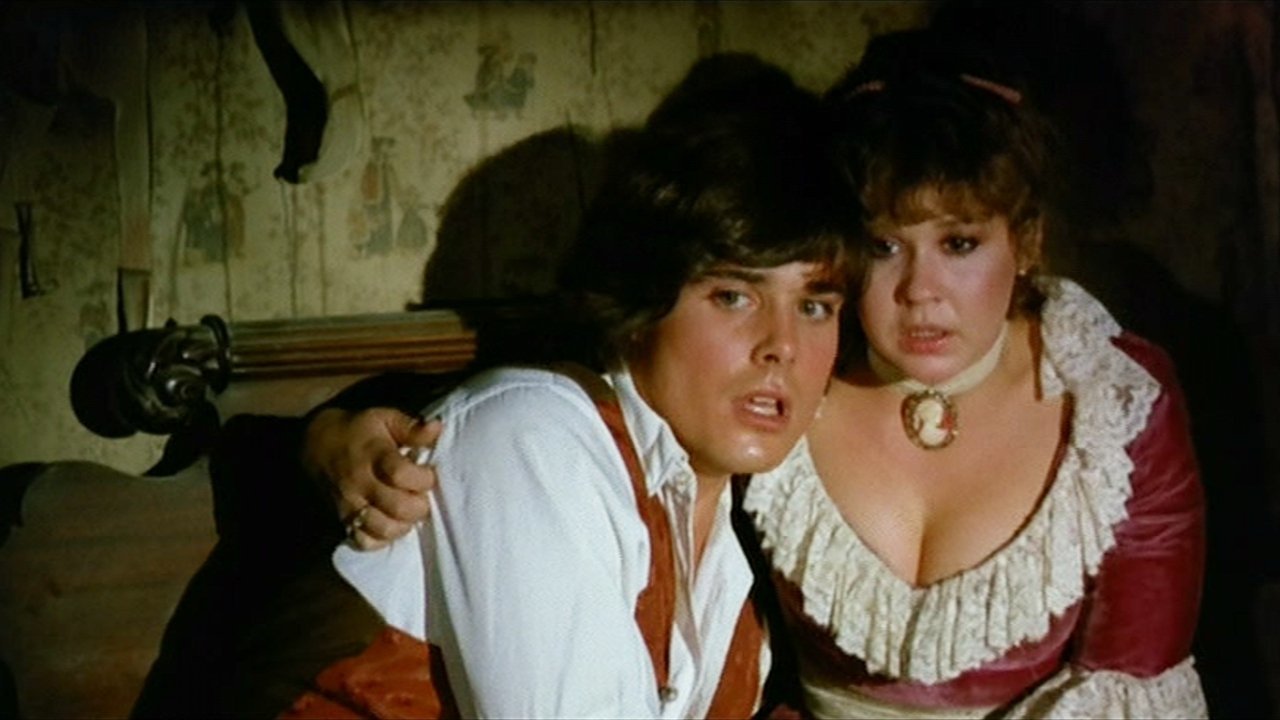 One advantage is surprisingly the presence of Linda Blair. Blair should probably get a title as the great-unrecognised queen of exploitation cinema. She did a good deal of cheap exploitation films following her attention-grabbing role in The Exorcist (1973), which tended to obscure her ability as an actress. Here, having put on quite a few pounds, she gives a decent performance, even if all the latter half of the film does is reduce her to running about screaming. Vince Van Patten however gives an exceedingly silly performance.
Director Tom De Simone had been making porn films, both gay and straight, for most of the 1970s, including the legendary Chatterbox (1977) about a woman with a talking vagina. He started to move legit here. He subsequently made the exploitation films Reform School Girls (1986) and Angel III: The Final Chapter (1988).
---
---