---
Crew
Director – William A. Levey, Screenplay – Michael O'Rourke, Producer – Anant Singh, Photography – Peter Palmer, Music – Barry Fasman & Dana Walden, Visual Effects – Effects Speaux, Special Effects – Laurens Ginsberg, Allan Hedgecock & Glen McKay, Art Direction – David Howard. Production Company – Ghost Town Management/Distant Horizon/Anant Singh.
Cast
Ron Palillo (Matt Coleman), Petra Curran (Pam), Joanne Ward (Bobby), Evan J. Klisser (Chuck), Abigail Wolcott (Josie Carlyle), Carel Trichardt (Lucas Carlyle), Lance Vaughan (Charles 'Zonk' Taylor)
---
Plot
While waiting for a friend to arrive, three university students amuse themselves by telling ghost stories. Bobby tells the story of how back in the 1950s, The Strangers motorcycle gang abducted Josie Carlyle and returned with her to Hellgate, a Western recreation town built by her father. Josie was killed as her father attempted to defend against the bikers. Afterwards, her father became embittered and misanthropic, However, he then found a crystal that was able to bring Josie back to life. In the present, one of the students is attacked by the father. The others disbelieve it so they travel to Hellgate to find the truth, where they are hunted by the father. Meanwhile, one of the guys falls in love with the undead Josie.
---
This is a cheap and poorly made horror effort. The personnel involved clearly have a vision of doing something different in the genre – the premise is unusual, the approach is almost in danger of verging on the occasionally artistic, and the effects attempted have an ambitiousness that the budget belies. The opening narration of a shaggy dog campfire tale with its sudden mirroring in reality is promising. The characters are passable and their numbers, considering this genre's predilection towards random victimisation, kept remarkably restrained.
Unfortunately, while the road to Hellgate is paved by good intentions, the results on screen fall well short. Particularly weak is the lead villain whose motivations are so absurd – and the part so melodramatically acted by Carel Trichardt – that he could have come from the school of silent movie villainy.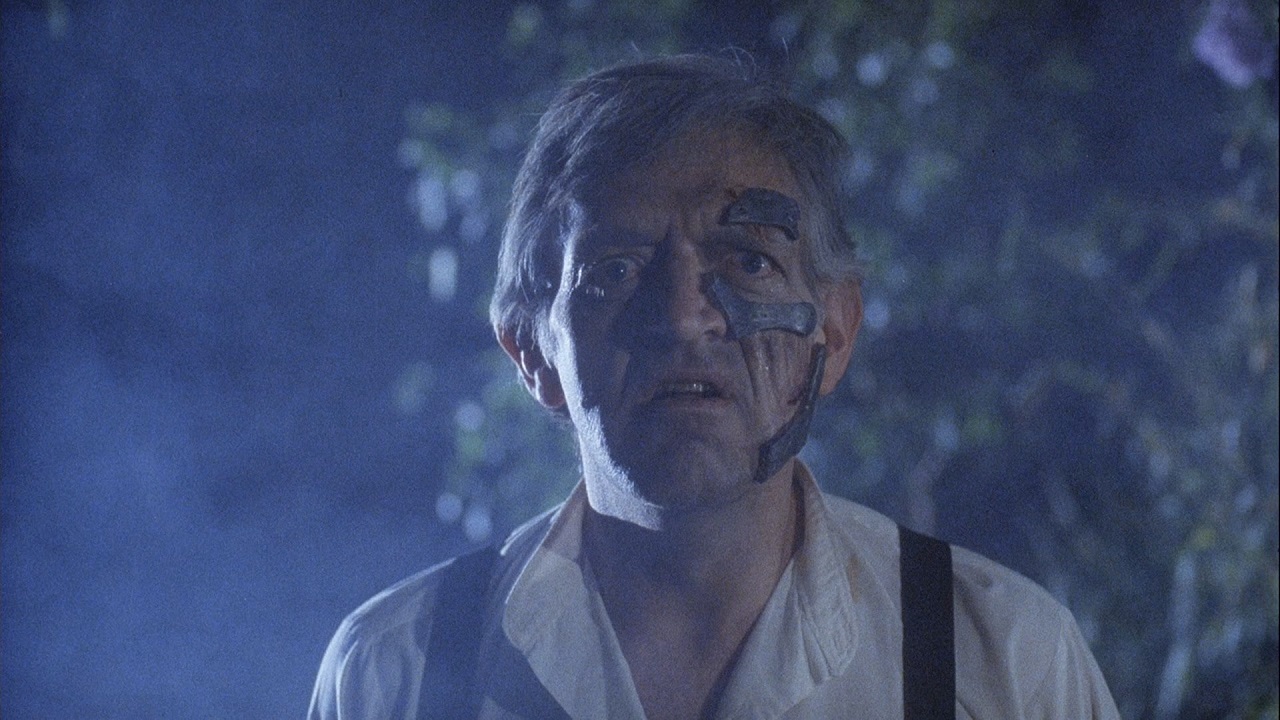 The effects are weak – especially the absurd animated laser beam effects. The zombie effects are down at the enthusiastic home video level and seem amateurish. At other times, the film operates on the level of Z movie schlock – like the ludicrously unconvincing sequence where Carel Trichardt mutates a goldfish with the crystal, turning it into a giant blob that bursts out of the fishtank before exploding.
Director William A. Levey was probably best known elsewhere for directing the classic Blaxploitation horror film Blackenstein (1973). His other films include the alien visitor porn film Wham Bam Thank You Spaceman (1975), The Happy Hooker Goes to Washington (1977) and the halfway reasonable asylum horror Committed (1991).
---
Trailer here
---