aka A Haunting at Hollow Creek
---
Crew
Director/Screenplay – Guisela Moro, Collaborating Writer – Steve Daron, Photography – Jon Schellenger, Makeup Effects – Richard Wiant. Production Company – Newfoundland Films/Cinematic Motion Pictures/First Edge Films.
Cast
Steve Daron (Blake Blackman), Guisela Moro (Angelica Santoro), Burt Reynolds (Seagrass Lambert), Earleen Carey (Margaret Cunnings), Alyn Darnay (Leonard Cunnings), David Ausem (Officer Thompson), Steve Alberts (Sheriff McFadden), Tony Reichert (Melbourne), Rick Gennaro (Sherman Rogers), Michael Varde (Officer Travis), J. Kelly Dennehy (Mrs Cornerstone), Jeffrey Growe (Tommy)
---
Plot
Horror writer Blake Blackman heads off to his editor's cabin in the small nowhere town of Castle Rock in Wyoming, West Virginia to work on his latest book. He brings with him Angelica Santoro, a book illustrator with whom he has been having an extramarital affair. There have been reports of children missing in the area and Angelica sees the ghostly figure of a boy in the woods around the house. She thinks she sees the ghost boy in the back of a car and follows it to the Cunning property. There however she is knocked out by the Cunnings and chained up in the cellar along with the missing children. When the Cunnings learn that Angelica is pregnant, they decide to keep her there until she has the baby. Meanwhile, in trying to report Angelica missing, Blake instead finds himself regarded as the chief suspect by the sheriff's department who treat his evasiveness about having an affair as suspicious. He is eventually released because of lack of evidence. Dumped by his publisher and wife over the scandal, Blake obsessively sets out trying to find what happened to Angelica.
---
Hollow Creek was a directing-writing debut for Guisela Moro. An Argentinean immigrant to the US, Moro had been working as a realtor in the Florida area while pursuing a sideline in acting. After several very minor film roles, she came up with the idea for the script for Hollow Creek inspired by a drive through the Appalachians and mounted it as a directorial debut for herself, while also appearing in the role of the abducted woman. She also persuaded Burt Reynolds, her former acting tutor and the only recognisable name present, to make an appearance as an aging town patriarch whose son has been abducted.
I sat down to Hollow Creek expecting to watch a horror film – the alternate title A Haunting at Hollow Creek gave clear expectation that that one would be watching a ghost story. There is certainly some minor elements that justify such – a ghostly boy that appears to Guisela Moro, as well as a phantom baseball – but these are very minor. It is certainly a stretch to regard Hollow Creek as a horror film. What we have instead is a thriller that falls into the abduction and imprisonment themes, as well as the thriller theme of the Wrong Man setting out to prove his innocence. (Another oddity is that the title is never mentioned as a location or explained anywhere throughout the film).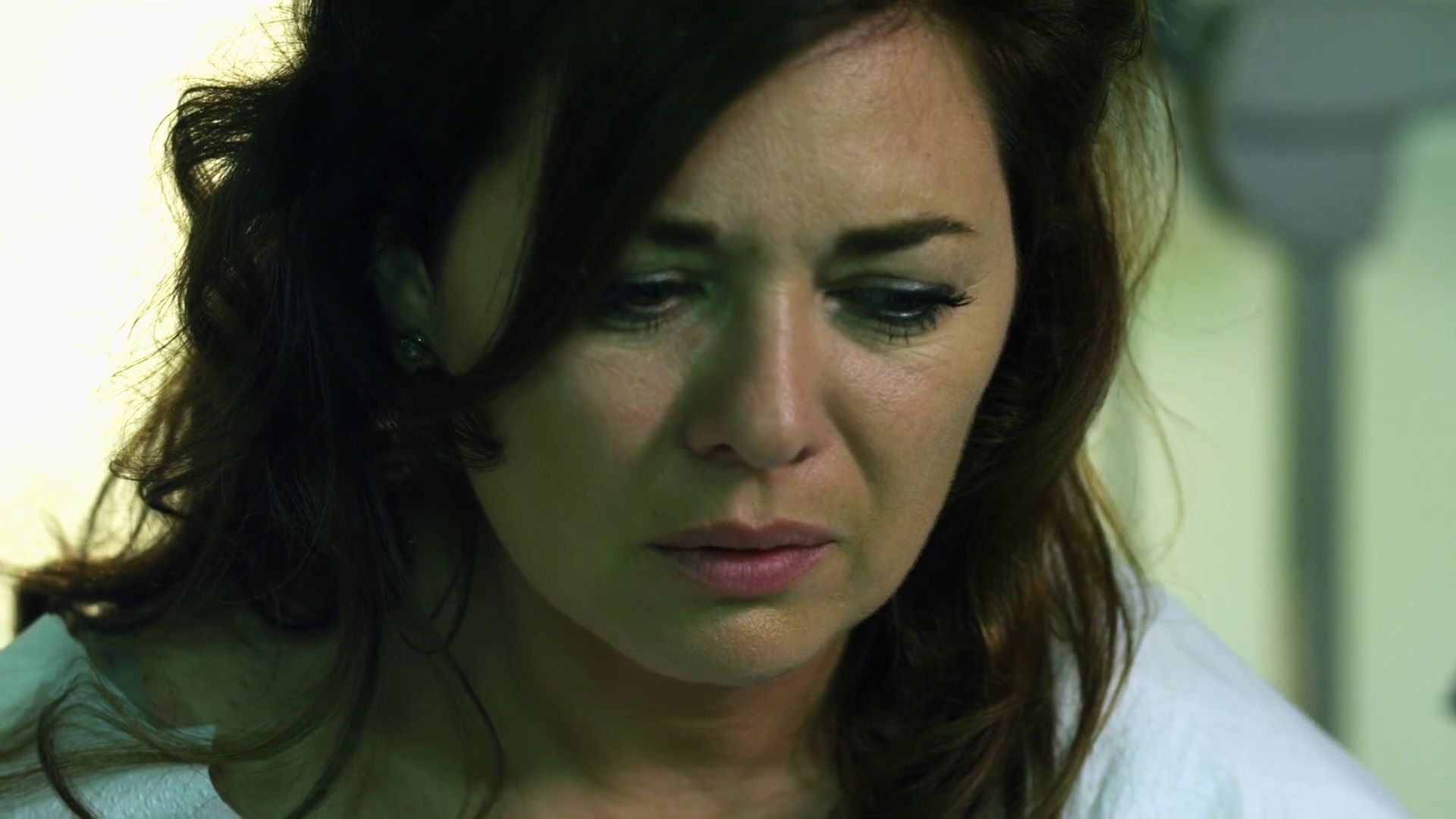 Guisela Moro makes an effort as director but never delivers a particularly standout or memorable film. What kept bugging me in the scenes where Steve Daron is arrested is the fact that Moro does not seem to have made any effort to research police procedure or legal defence. The police arrest him with zero evidence that he did anything wrong, merely their suspicion that he might be the guilty party.
The rest of the film proceeds through Daron's attempts to find Moro, although does not do so in any terribly interesting ways. Occasionally, the film remembers to get back to her imprisoned in the house and pregnant, which is actually the far more interesting scenario than the Wrong Man one on which the film spends the bulk of its time. At just short of two hours in length, the film feels overlong and Guisela Moro never makes the journey there particularly gripping or tense.
---
---