---
Crew
Director – John Hyams, Screenplay – Mattias Olsson, Based on the Film Forsvunnen Written by Mattias Olsson, Producers – Henrik J.P. Akesson, Jordan Foley, Mike Macari & Jonathan Rosenthal, Photography – Federico Verardi, Music – Nima Fakhrara, Visual Effects – Jason McKee, Special Effects Supervisors – Tyler Boggs & Peter Tiemann, Production Design – Cait Pantano. Production Company – Paperclip Limited/Mill House Motion Pictures/XYZ Films/IPR.VC/Koji Productions.
Cast
Jules Willcox (Jessica Swenson), Marc Menchaca (Man/Sam), Anthony Heald (Robert)
---
Plot
Following the death of her husband, Jessica Swenson packs her belongings in a U-Haul intending to move to Oregon. Along the route, a black SUV ahead blocks the road, nearly causing her to have an accident. She feels that the SUV is following her but the driver comes over to apologise to her and seems harmless. Back on the road however, she sees the driver stopped with an apparent accident, asking help because he has his arm in a sling, and drives away from him in fear. She then goes off the road with a flat tire. The man in the SUV comes up and attacks her, dragging her away and making her a prisoner at his cabin. However, she is able to get free and tries to make an escape through the woods as he pursues her.
---
Alone is a US remake of a Swedish thriller Forsvunnen (2011) – the title of the original translates as Missing but the film was known as Gone in English-language release. Forsvunnen screenwriter and co-director Mattias Olsson is credited for the scripts for both films, leaving you unsure whether this was a direct translation of the original or he wrote a new script for this version.
Director John Hyams is the son of Peter Hyams, the noted genre director of films like Capricorn One (1978), Outland (1981) and 2010 (1984), among others. John previously made One Dog Day (1997), Universal Soldier: Regeneration (2009), Universal Soldier: Day of Reckoning (2012), the action film Dragon Eyes (2012) and the sports gambling film All Square (2018), plus created/produced the zombie tv series Black Summer (2019- ).
I was intrigued by Alone as it had received some good word of mouth and I had been impressed by Hyams work on Universal Soldier: Day of Reckoning. As the film opens and Jules Willcox sets out on her cross-country journey (where she is going is never made clear nor her reasons for going, although you assume it is something to do with her husband having died). The scenes with the black SUV trying to drive her into oncoming traffic and then following her with sinister intent create a distinct vibe of Duel (1971). Although, unlike Spielberg, Hyams is happy to let us see the driver rather than leave them as faceless.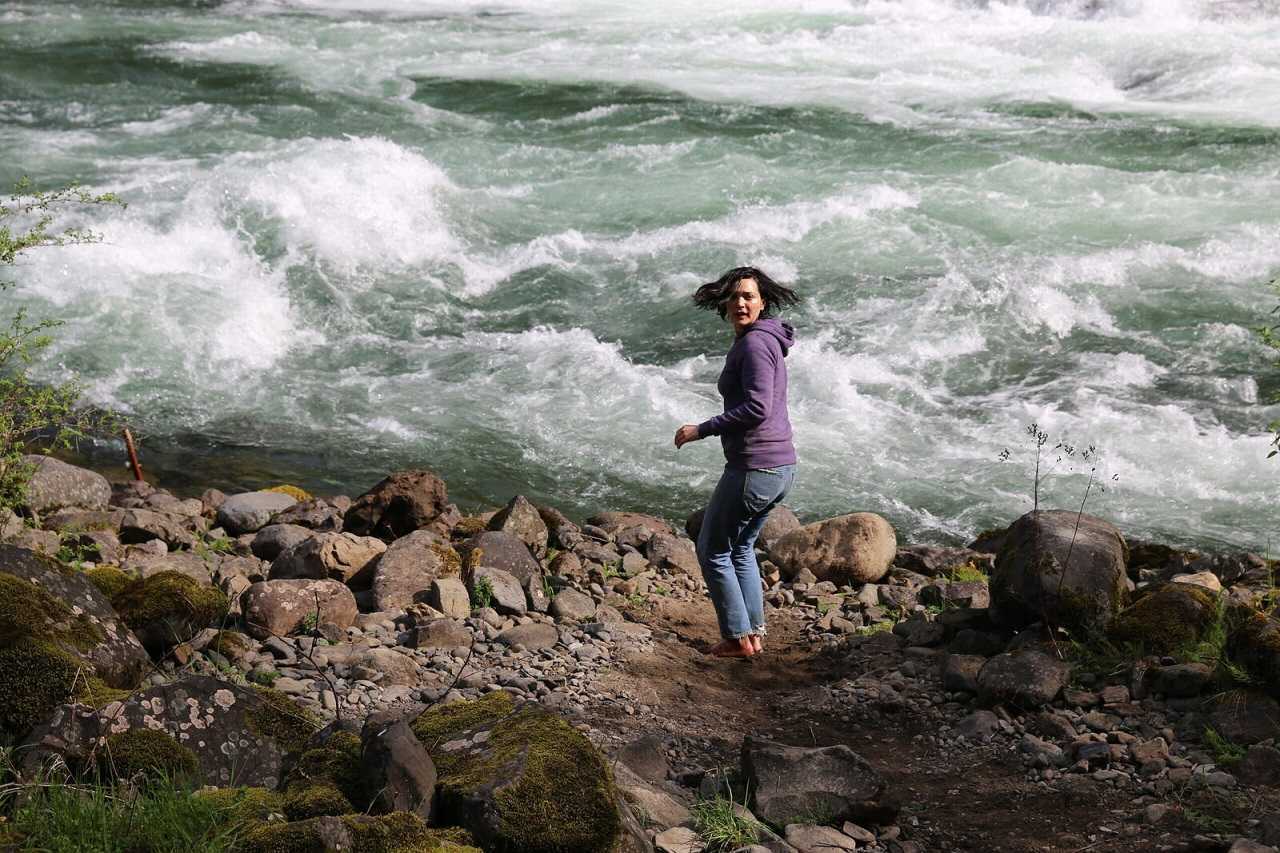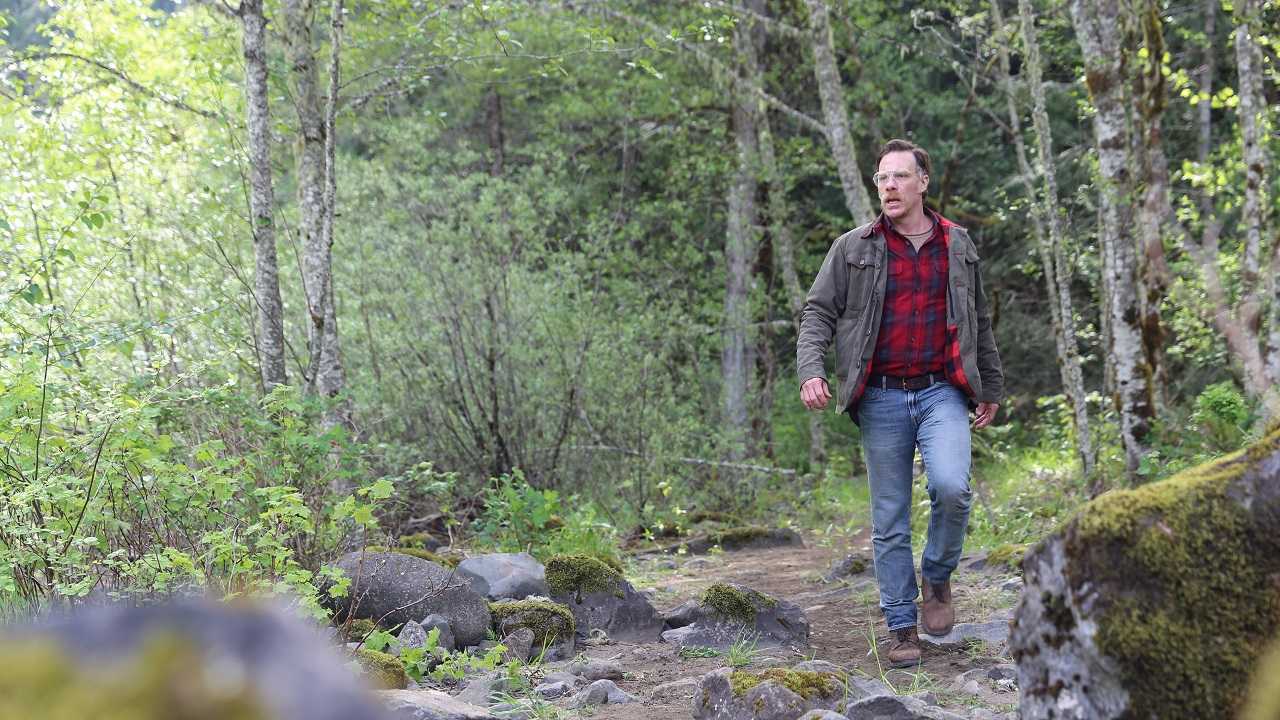 Around the 30-minute mark, Jules Willcox is captured and the film becomes an Imprisonment Thriller – for a time anyway. John Hyams never seems too interested in the imprisonment situation – there is no real tension built out of the situation – and Jules makes an escape fairly soon afterwards. The bulk of the film then follows her flight through the woods as she is pursued by Marc Menchaca. Various tensions rise around her efforts to escape and get aid from passerby Anthony Heald.
I thought all of this was okay. It is a professionally put together and capably acted film. There is nothing terrible about any of it. On the other hand, this is a survival thriller about a woman fleeing and fighting for her life. I wanted to be in her shoes and experience the tension as I rooted for her escape but I never felt that I did. Hyams capably runs through the moves but in the end never leaves you on the edge of your seat feeling like the heroine is in danger of her life. All that we get is a capable run through of the survival thriller tropes but nothing special. The Belgian-made Hunted (2020), which went into release around the same time as this, is much better version of almost the same plot.
John Hyams subsequently went on to make the Covid home invasion film Sick (2022), which gets the brutal fight for survival down far better than this does. In both films, Marc Menchaca plays the pursuer.
Alone should not be confused with three other identically titled films released the same year, including the zombie film Alone (2020) and James Cullen Bressick's Alone (2020), which has a very similar plot to this.
---
Trailer here
---