---
USA. 2018.
Crew
Director – Darrell Wheat, Screenplay – Kyle Arrington, Producers – Eric B. Fleischman & Sean Tabibian, Photography – Eric E. Bader, Music – Giona Ostinelli, Visual Effects – Engine Studios, Makeup Effects – Vincent Guastini, Production Design – Clayton Beisner. Production Company – Vertical Entertainment/Diablo Entertainment.
Cast
Kirby Bliss Blanton (Jessie Cantor), Rachel DiPillo (Kim Garcia), Alex Shaffer (Miles Cantor), Samuel Larsen (Logan), Michael Filipowich (Anthony), James Landry Hebert (Edward), Kristin Hagen (Cindy Cantor), Markos Lomeli (Kent)
---
Plot
At a party to celebrate her last days at high school, Brentwood teenager Jessie Cantor is upset to find her boyfriend Kent making out with another girl. She meets and is consoled by Kim Garcia who says she lost her boyfriend to the same girl. The two decide to head to a downtown club. They stop off at Jessie's home first so that she can change her clothes. Her parents give her a present of a new cellphone. Jessie's younger brother Miles blackmails them into taking him too and they pick up Jessie's new date Logan on the way. At the club, Kim goes outside and disappears, only for Jessie to then realise that she has taken her new phone. Miles is able to use the phone's location tracker to follow Kim's whereabouts, which leads them to a seemingly deserted house. However, once inside, they come under attack by the strange family who keep women chained up as prisoners.
---
Recovery was a directorial debut for Darrell Wheat who has subsequently gone onto make a further horror film with The Clinic (2018).
I almost entirely switched off Recovery during its first half that is centred around two teenage girls hanging out and trying to find a party. Films about teenage girls looking for parties and a good time don't exactly rate high on my list of Must See items. It looks in these sections that Recovery is shaping up to be another horror film centred around the mobile/social media trends of the 2010s along with the likes of Unfriended (2014), Friend Request (2016) and Nerve (2016).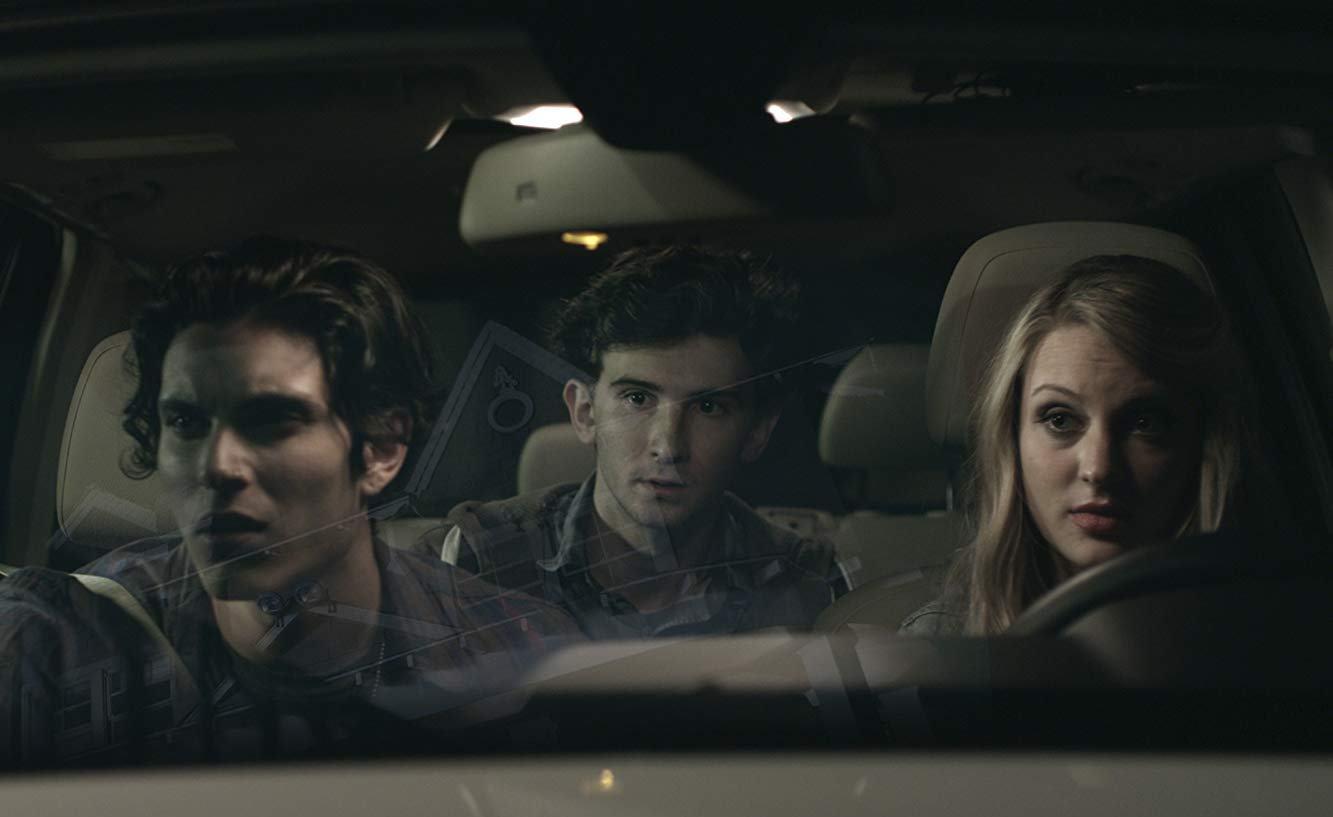 On the other hand, the second half of the film does take a turn for the better. It never becomes a particularly good film but Darrell Wheat does deliver a solid show with the various characters being pursued through the house and/or trapped and fighting for their lives. It does all climax on a highly improbable twist in the tale and a further downbeat twist that seems a little far-fetched.
The film's trailer makes the entirely unsubstantiated claim that the film is based on a true story.
---
---