---
Australia. 2016.
Crew
Director/Screenplay – Ben Young, Producer – Melissa Kelly, Photography – Michael McDermott, Music – Dan Luscombe, Production Design – Clayton Jauncey. Production Company – Screen Australia/Screenwest/Lotterywest/Factor 30 Films.
Cast
Emma Booth (Evelyn White), Ashleigh Cummings (Vicki Maloney), John White (Stephen Curry), Susie Porter (Maggie Maloney), Harrison Gilbertson (Jason Farris), Damian de Montemas (Trevor Maloney), Fletcher Humphrys (Gary), Steve Turner (Troy), Michael Muntz (Sergeant Mathews)
---
Plot
Perth, Western Australia, 1987. Following the split-up of her parents, teenager Vicki Maloney has been having difficulties living with her mother. Grounded, Vicki instead sneaks out the window to go to a party. Neighbourhood pot dealer Stephen Curry and his girlfriend Evelyn White give her a ride and offer to sell her some weed. They stop by their house to pick up supplies only for Stephen and Evelyn to overpower Vicki and chain her up in the spare bedroom. There Stephen forces himself on Vicki. Vicki seeks to make an escape, playing on the tensions between Stephen and the downtrodden Evelyn.
---
Hounds of Love received some great word of mouth after its premiere at the Venice Film Festival. It did the rounds of a number of other festivals, before being given a US theatrical release in 2017. It represents a directorial debut for Ben Young who went on to the US-made SF film Extinction (2018).
Hounds of Love led me to expect one sort of film from its write-ups, only for the film to head off in different directions. My attention was initially held by Ben Young's establishment of a naturalism and the casualness during the scenes where John White and Emma Booth invite Ashleigh Cummings back to their place, offer her a drink and then abruptly grab and chain her up as she tries to flee. Thereafter though, Hounds of Love starts to lose interest. The film I expected to watch was one that told a story similar to real-life murderous couples such as Paul Bernardo and Karla Homolka or Fred and Rosemary West, or something in the territory of the disturbing British film Mum & Dad (2008).
Only what we get is a film that plays everything incredibly safely. We are never even sure, for instance, why the couple are abducting and imprisoning teenage girls. John White clearly wants them for sexual purposes but Emma Booth is shocked to find him doing so and demands he get rid of the girls as soon as he starts unleashing his desires. If such was a shock to her (which suggests that it was not their original intended purpose), then that leaves you with the natural question of why it is the two of them are abducting the girls. This has either been tiptoed around or Ben Young never actually sat down to ask the big why when he wrote the script.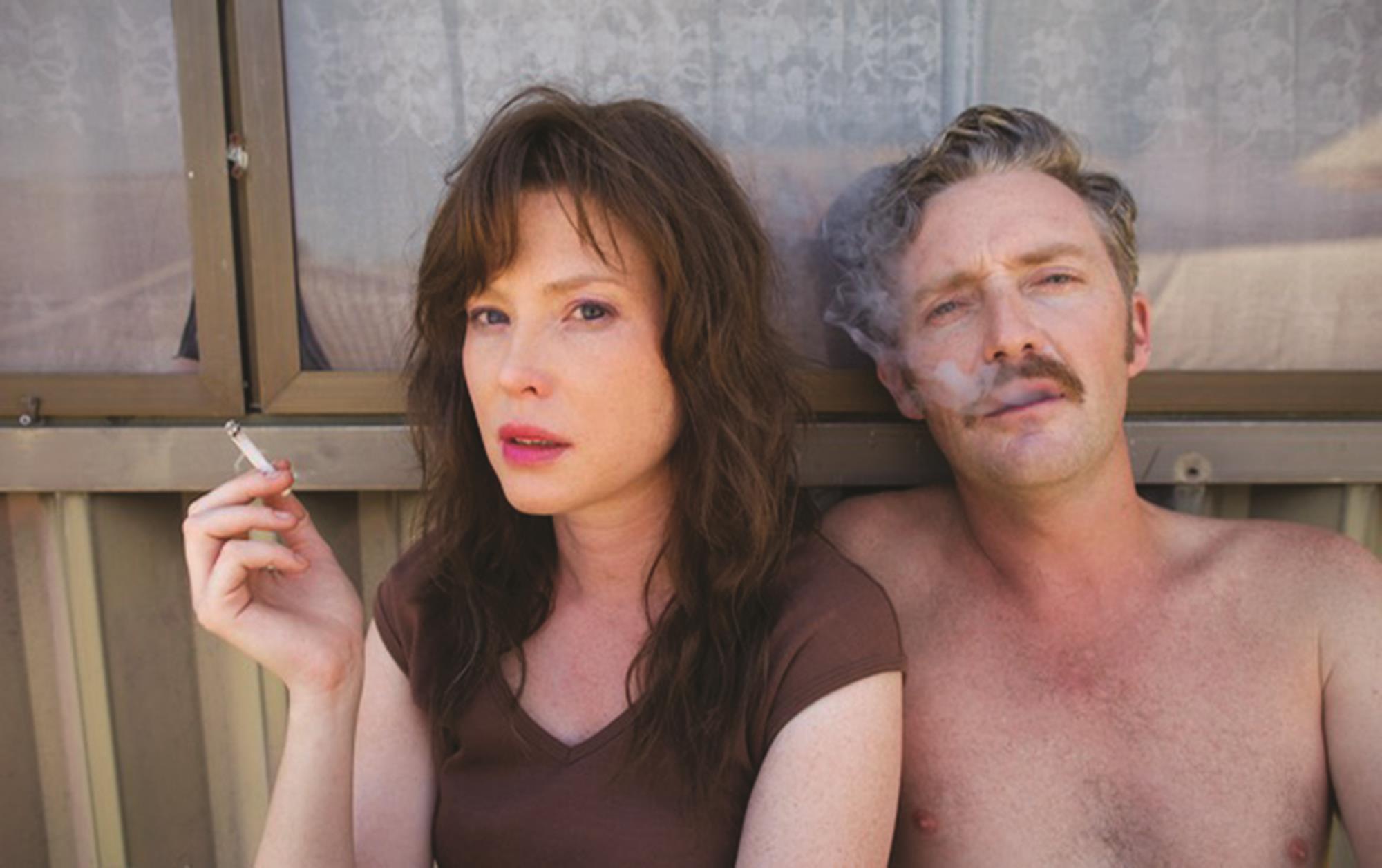 Even then the film soft pedals the horror element. There is clear evidence that Ashleigh Cummings is being abused but we never directly see any of it – at most we get scenes with Emma Booth threatening her with a kitchen knife, which cannot help but seem just a tad wimpy. Despite this, the film attracted headlines like "one of the most disturbing movies of the year" (The Daily Beast) and "one of the most horrifying movies of the year" (The Atlantic), which lead me to wonder if I was watching the same films as the reviewers were.
That does leave the two central performances. John White does callous and brutal fairly well, while Emma Booth holds the centre of the show with an ambiguous sympathy. Much of the drama hinges on whether she will fold and give in to Ashleigh Cumming's pleadings. Emma claims at one point that Ashleigh is getting into her head, although we never see how she is doing so. There is undeniable effect to some of the drama, like where Ashleigh's mother comes searching door-to-door, and a brutality to the scene where John White turns and attacks the dog. On the other hand, I felt more and more like this was a film that was missing its opportunities and holding back on the savagery that lurked beneath the material.
One of the surprising things is that we get no particular explanation of the title, nor for that matter any reference to Kate Bush's famous album and its title track anywhere throughout.
---
---