---
Crew
Director/Teleplay – Damian Romay, Producers – Jacobo Rispa & Damian Romay, Photography – Juan Hernandez, Music – Jamie Cardona, Production Design – Brendan Turrill. Production Company – Sunshine Films.
Cast
Erika Christensen (Chelsea Angel), Bethany Lauren James (Evelyn King), Val Lauren (Dillon), Jason Kirkpatrick (Frank Sharp), Douglas M. Griffin (Sheriff Cooper), Wes MacGee (Ashley Gold)
---
Plot
Popular singer Chelsea Angel holds a concert in New Orleans during which she announces that she is going to retire from the public eye for a time, the reason being that she has discovered that she is pregnant. She departs in her private jet – only for the plane to crash in mid-flight. Chelsea wakes up, chained up in a room alongside Evelyn King, the air hostess from the flight. Evelyn gets free and Chelsea discovers that she staged the accident and is keeping her prisoner. Evelyn reveals that she is a fan of Chelsea but feels that Chelsea has lost direction and wants to keep her a prisoner until she starts to write music like she used to again.
---
The Follower is a made-for-tv movie. In watching The Follower, it becomes apparent that it has been conceived as a blatant copy of Misery (1990). Where that film had romance writer James Caan chained to a bed and tortured by psychotic fan Kathy Bates who demands that he write a better ending to his book, this has popular singer Erika Christensen chained to a bed by deranged fan Bethany Lauren James and forced to write new songs in the old style. Both films follow similar arcs about the prisoner's attempts to make an escape.
About the only major difference is that this has the deranged fan also be the one who caused the accident in the first place, which rather improbably requires her to pose as an air hostess, crash a private plane near where she has set up a home to hold Erika Christensen prisoner (oh and for her and Erika to also miraculously be the ones to survive the crash as opposed to the others who were killed).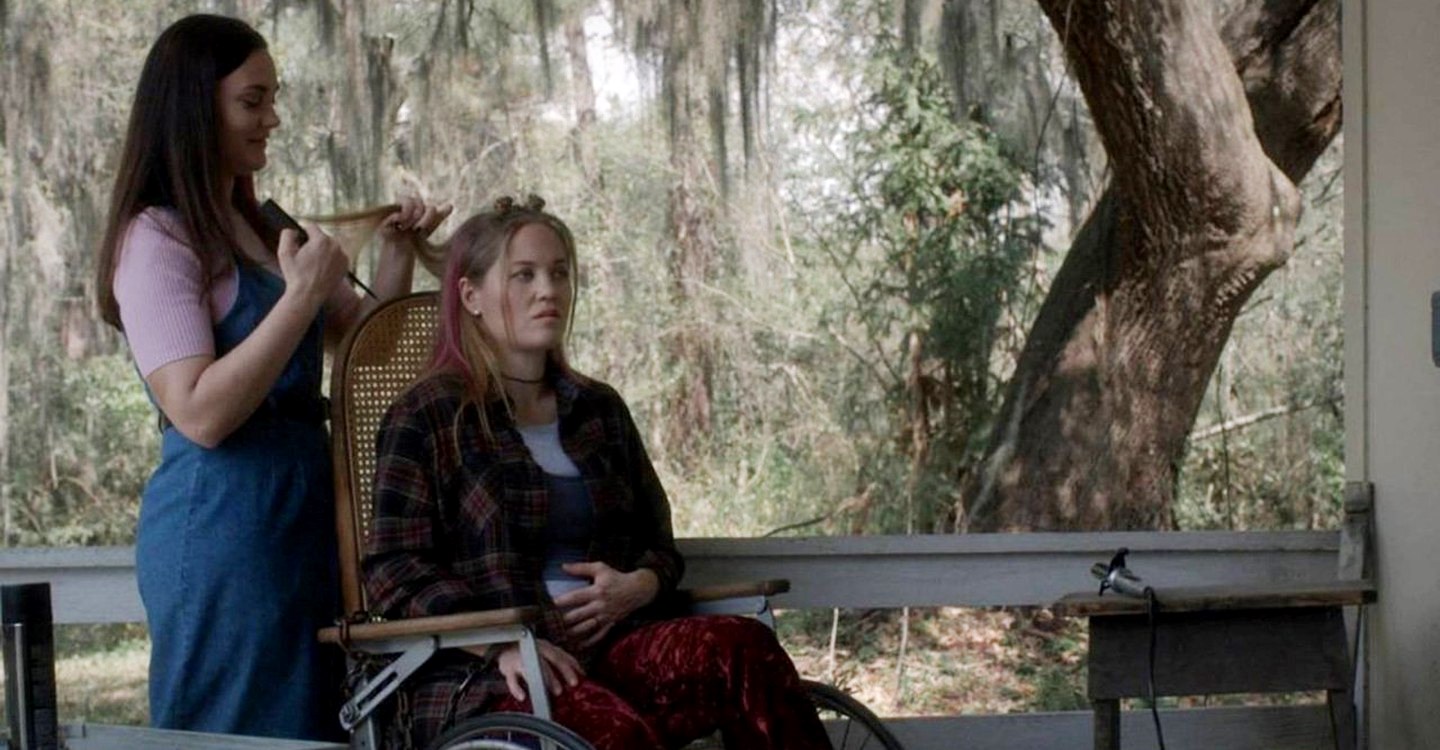 The Follower plays out cheaply. One of the less believable things about it is that Erika Christensen is portrayed as a singer playing to clubs in what looks like audiences of only a couple of hundred – clearly the film's attempt to portray a concert in economy terms – which is usually only the way that less successful artists make money touring, yet at the same time is also rich enough to be able to fly by private jet, which usually requires being in the multi-million dollar club.
Erika Christensen slots into the role of the singer/imprisoned woman reasonably well. Bethany Lauren James does crazy not too badly and the script outfits her with some good passages talking about how she shared a childhood with Erika Christensen but how They had the memories erased or praying for the souls of "the unborn baby chickens" as they sit down to a chicken meal at the dinnertable, and especially where she threatens Erika "You better write a damn good song or I'll carve the foetus right out of your stomach."
---
---