---
Crew
Director – Danny Huston, Screenplay – Leslie Greif & Henry Slesar, Based on the Novel Playmates by Andrew Neiderman, Producer – Greif, Photography – Nick McLean, Music – Peter Manning Robinson, Special Effects Supervisor – Jimmy Roberts, Production Design – Bobby Amor. Production Company – Trimark Pictures/Greif Company/Charles Finch.
Cast
Mia Sara (Cassie Osborne), Burt Reynolds (Roy Scudder), Angie Dickinson (Georgina Scudder), Brian Wimmer (David Osborne), Josh Mostel (Detective Chicky Ross), Kayla Buglewicz (Samantha Osborne), Candace Hutson (Jill Scudder) William Hickey (Daddy), Daniel Fetty (Truman), Rett Wedding (Conrad), Marie Debrey (Joanne Rooney), Angela Bomford (Elie Plummer)
---
Plot
Cassie Osborne is angered when her husband David announces that he has to go away on another business trip only two days after returning from the previous one. Tired of his perpetual absence, she leaves with their daughter Samantha and sets out to drive to her sister's place in Tampa. Along the way, she stops at the backwoods garage owned by Roy Scudder. He directs her to take a shortcut only for her car to break down. Scudder comes by and offers to tow her to his place. However, once there, Scudder's wife Georgina insists that Cassie is her late sister Marlene and that Samantha is Marlene's daughter Donna and locks the both of them up. Back home, the frenetic David sets out to find Cassie and Samantha, while fending off a police detective who suspects he has killed the two of them. Cassie tries to escape, all the while dealing with Georgina's fraying sanity and Scudder's increasing sexual intentions towards her.
---
The Maddening is an imprisonment thriller in the vein of films such as The Collector (1965), The Fanatic/Die, Die, My Darling (1965), Boxing Helena (1993) and Paranoid (2000). The film taps into the Southern Gothic atmosphere – although does use Florida as its setting, creating an intriguing new possibility of what one might call Tropical Gothic.
The casting of Burt Reynolds and Angie Dickinson, something that would have been a major headline act circa 1978, gives The Maddening a certain novelty. Both give totally over-the-top performances as the psycho white trash couple and this gives the film a lurid fascination akin to the way Bette Davis and Joan Crawford were shown in their faded demented glory in What Ever Happened to Baby Jane? (1962) and a host of imitators.
The director is Danny Huston, son of director John Huston, known for The Maltese Falcon (1941) and The African Queen (1952). Danny had previously directed the little seen Mr North (1988) and Becoming Colette (1991), although is mostly known as an actor with a long line of credits since the 1990s, including some high-profile roles.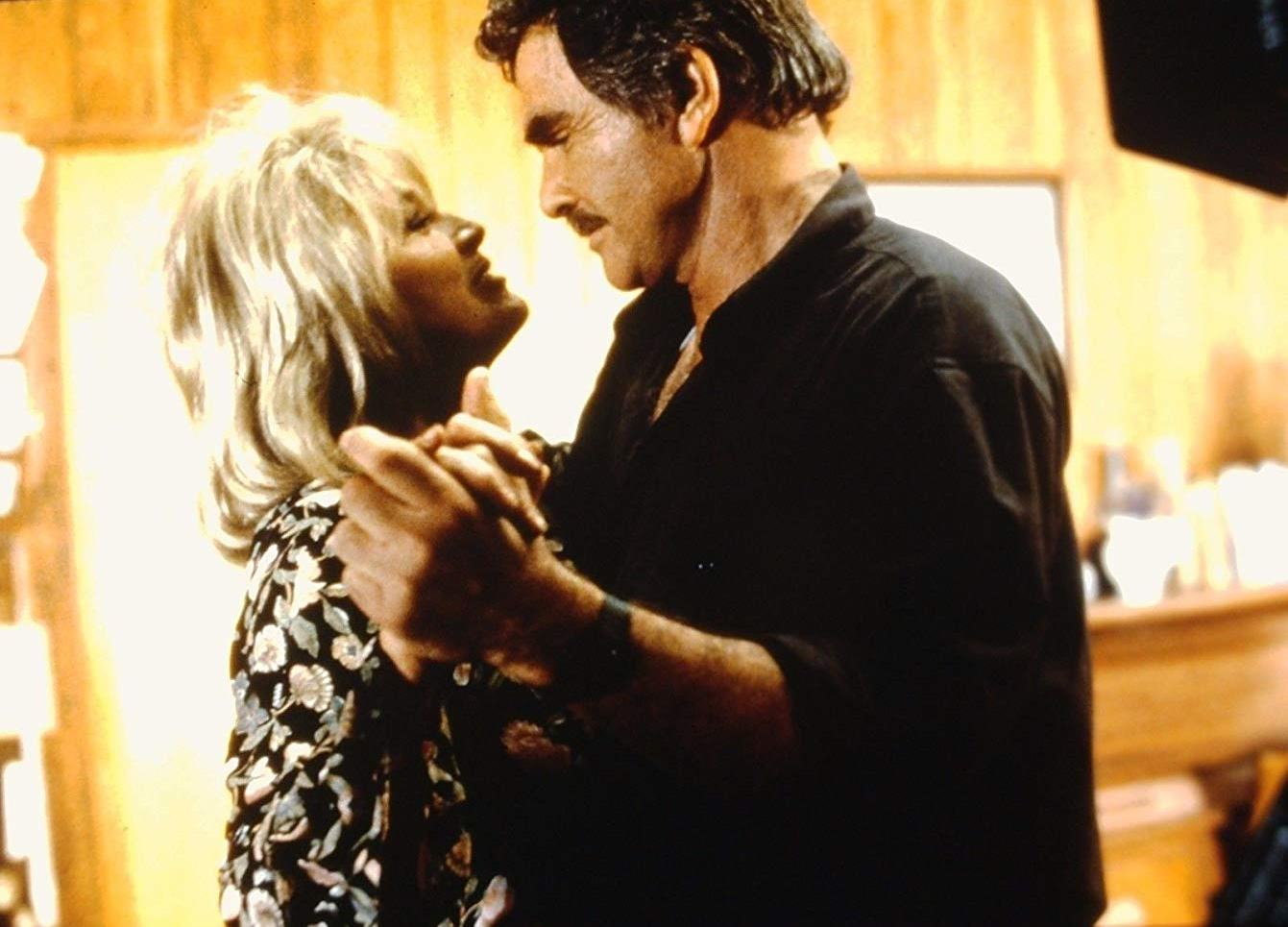 Danny lacks much in the way of his father's directorial skill and The Maddening a fairly trashy film. It operates on a level of crude cliché effects – storms and false jumps. The film develops a passably decent story and gains some effect in seeing its various strands and elements starting to play off. There is one good jump twist where Huston suddenly shows that the character of William Hickey's wheelchair-ridden father who has been constantly taunting Reynolds is only a figment of his imagination. There is a cute scene where daughter Kayla Buglewicz makes an escape by playing on Brer Rabbit's plea "Please don't take me into the woods."
On the whole, the film sits just between lurid melodrama and passable suspense with not enough of either to become entertaining. The climactic fight is just over-the-top. In the abused innocent role, the film does have the advantage of featuring the incredibly lovely Mia Sara.
The film was adapted from a 1987 novel by Andrew Neiderman, best known for a large number of Gothic potboilers attributed to V.C. Andrews of Flowers in the Attic (1987) fame that were ghost written by him subsequent to her death, supposedly based on her unfinished ideas. Neiderman's original works under his own name have also been adapted into a number of genre films including Pin (1988), Duplicates (1992), The Devil's Advocate (1997), Tender Loving Care (1997) and Perfect Little Angels (1998), as well as the Virginia C. Andrews pastiches Fallen Hearts (2019), Gates of Paradise (2019) and Web of Dreams (2019).
---
---