---
USA. 1970.
Crew
Director/Screenplay – Leonard Kastle, Producer – Warren Streibel, Photography (b&w) – Oliver Wood, Music – Gustave Mahler. Production Company – Roxanne Co.
Cast
Shirley Stoler (Martha Beck), Tony Lo Bianco (Raymond Fernandez), Mary Jane Higby (Janet Fay), Kip McArdle (Delphene Downing), Barbara Carton (Evelyn Long), Marilyn Chris (Myrtle Young)
---
Plot
When her roommate submits her name to a lonely hearts club as a joke, Martha Beck, a two hundred pound nurse from Mobile, Alabama, meets Raymond Fernandez, a Spaniard living in New York, and the two become lovers. There Raymond indoctrinates her into his confidence game – of meeting lonely widows, fooling them into believing he is going to marry them and taking their money and jewellery. However, the game turns deadly when Martha starts killing the women out of jealousy.
---
The Honeymoon Killers has gained a cult reputation in recent years despite of and probably due to its relative obscurity and lack of general availability. It is a reputation that has grown from its banning in several countries – in Australia, it was not seen for fifteen years after it was released. The film is based on fact – the real Martha Beck and Raymond Fernandez were arrested in 1949, charged with three muders, although believed responsible for at least 17. Both were executed by electric chair in 1951. The film follows the details of the real Beck/Fernandez killings closely.
The Honeymoon Killers is a strong and disturbing film. Much of its effect is derived from its deliberate modeling along the lines of a crime melodrama of the 1940s. It is naturally shot in black-and-white and the score (which the film claims is derived from Gustav Mahler) has a wonderfully stentorious, didactic drive to it. Director Leonard Kastle opts for a documentary-like approach and the film has a rawness.
As a result, some scenes are highly disturbing. During the scene where Tony Lo Bianco kills Mary Jane Higby with a hammer, all to Shirley Stoler's encouragements of "If you love me, you'll do it", and the final image of Lo Bianco stripping naked, dropping his clothes on the dead body and disappearing into the bedroom, telling Stoler he wants to make love, Leonard Kastle sits his camera and blankly, dispassionately observes the scene, with greatly disturbing effect.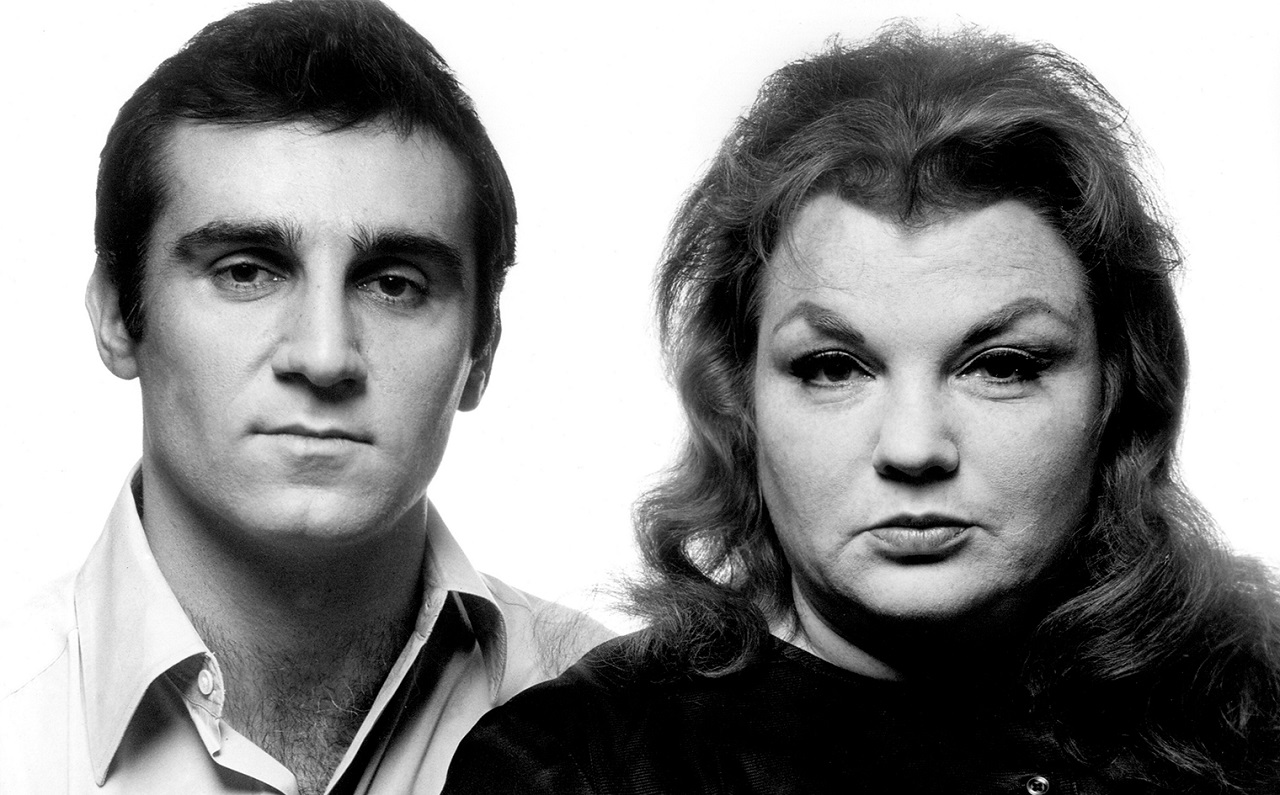 The most disturbing element though is the performance given by Shirley Stoler who moves through the film with coldly narrowed eyes and the carriage and steely indomitability of a Sherman tank. The sheer menace to her cold, eye-narrowed response to the doctor at the hospital who admonishes her after finding her love letters – "I don't think that Hitler was wrong about the Jews" – quite takes one aback. Her and Leonard Kastle's peeling open and understanding of the character's vulnerabilities, emotional manipulations and dangerousness is exceptional.
Sadly, Leonard Kastle has never made another film. Shirley Stoler made occasional minor appearances in other films and episodes of tv series before her death in 1999 but never had another powerhouse role like this. In a piece of trivia, The Honeymoon Killers was originally to have been directed by Martin Scorsese who ended up being fired over "creative differences".
The Raymond Hernandez-Martha Beck story also formed the basis of several other films with Lonely Hearts (1991) starring Eric Roberts and Beverly D'Angelo as Fernandez and Beck; the Mexican-made Deep Crimson (1996), which relocates the story south of the border; Lonely Hearts (2006) with Jared Leto and Salma Hayek filling the respective roles; and Belgian director Fabrice Du Welz modernised version of the story Alleluia (2014) with Laurent Lucas and Lola Dueñas in the equivalent roles.
---
Trailer here
---