---
Crew
Director – Matthew Bright, Screenplay – Matthew Bright & Stephen Johnston, Producers – Hamish McAlpine & Michael Muscal, Photography – Sonja Rom, Music – Kennard Ramsey, Additional Music – Eric Colvin, Visual Effects – Perpetual Motion Pictures (Supervisors – Renee Clark & Richard Malzahn), Makeup Effects – K.N.B. EFX Group Inc (Supervisors – Howard Berger & Greg Nicotero) & Tom Savini, Production Design – Chris Anthony Miller. Production Company – Tartan Films/First Look Media.
Cast
Michael Reilly Burke (Ted Bundy), Boti Ann Bliss (Lee), Tom Savini (Detective), Tiffany Shepis (Tina Gabler), Tracey Walter (Randy Myers)
---
Plot
Seattle, 1974. Law student Ted Bundy is driven by terrible urges towards sadomasochistic sex. He begins stalking and beating girls over the head with a pipe and then raping and killing them. At the same time as his crimes grow in notoriety, Bundy maintains a relationship with his girlfriend Lee, although also sees other women on the side. Bundy moves across the states of Utah and Colorado, conducting his crime sprees there. He is arrested but manages to escape jail twice to go on another killing spree in Florida.
---
Matthew Bright is one of the most exciting unsung names out there on the edges of the genre. After lurking about for several years, writing scripts for Full Moon productions such as the interesting Dark Angel: The Ascent (1994) and various Richard Elfman films – Forbidden Zone (1982), Shrunken Heads (1994) and Modern Vampires (1998) – Matthew Bright made his directorial debut with Freeway (1996) where he strikingly reinvented the fairytale of Little Red Riding Hood as a parable with teenage runaways and serial killers. Bright followed that up with the amazing Freeway II: Confessions of a Trickbaby (1999) wherein Hansel and Gretel underwent the same treatment. Bright's Freeway films are filled with refreshing shock value and amaze as much for rawness of their characterizations as they do for the startling play of revisionist fairytale imagery. Subsequent to Ted Bundy, Bright went onto make Tiptoes (2003), a comedy that featured Gary Oldman as a dwarf, but was fired by the producer. Subsequently announced films have failed to come about.
In his third directorial outing here, Matthew Bright has turned to the real-life story of serial killer Ted Bundy. Although only eventually convicted for four murders, Ted Bundy is known to have definitely killed 36 women across Washington, Utah, Colorado and Florida states between 1974 and 1978. (The figure is believed to have possibly been as high as 100). Bundy was sentenced to the electric chair and executed in Florida in 1989.
Ted Bundy came out amid a spate of films during the 200s based on the stories of true life serial killers – see the likes of The Boston Strangler (1968), The Honeymoon Killers (1970), Ed Gein (2000), Dahmer (2002), Nightstalker (2002), Gacy (2003), Monster (2003), Evilenko (2004), The Hillside Strangler (2004), Starkweather (2004), The Zodiac (2005), Karla (2006), Lonely Hearts (2006), Ed Gein: The Butcher of Plainfield (2007), Zodiac (2007), The Alphabet Killer (2008), B.T.K. (2008), Drifter: Henry Lee Lucas (2009) and Freeway Killer (2010). Of these, Ted Bundy would have, at least up until Zodiac, to be the single most faithful to the actual details of the case.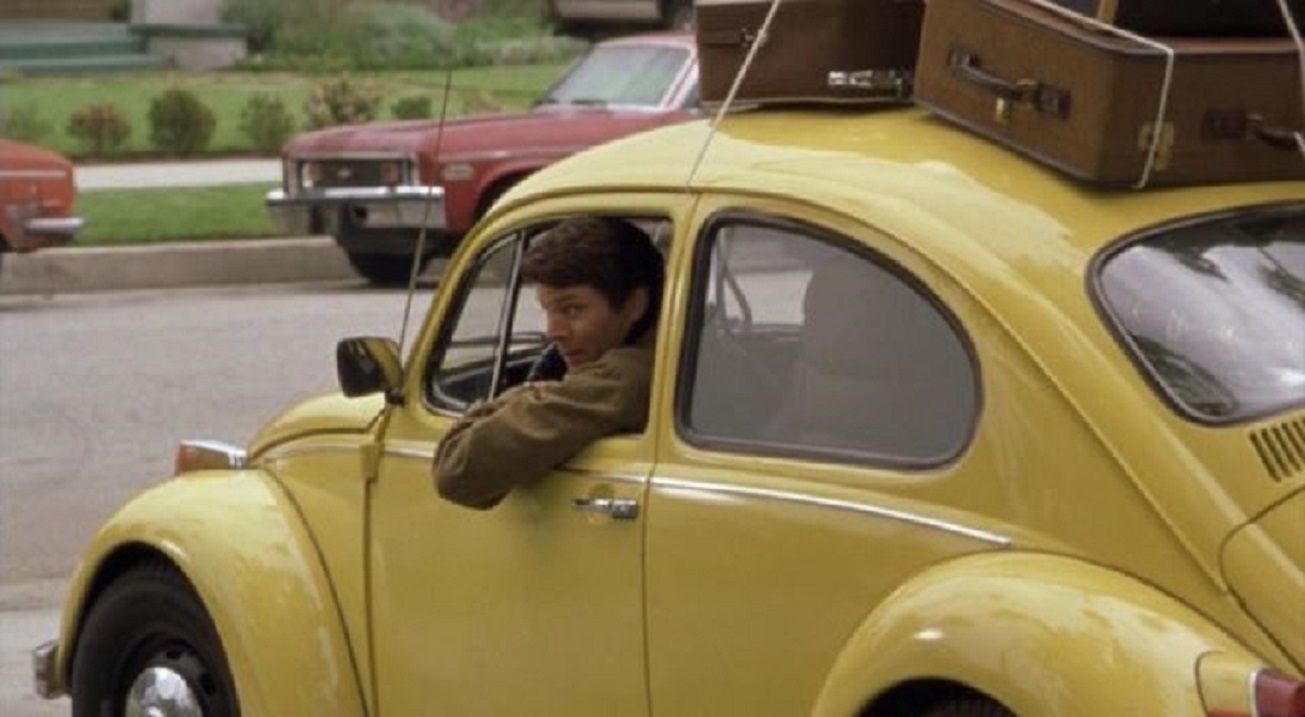 Matthew Bright is extraordinarily accurate in the minutiae of detail – from depicting Bundy's favourite gimmick of using the cast on his arm to ask women for help, to the story where he tried to impersonate a police officer to abduct Carol DaRonch, even the infamous yellow VW Bug. (The girlfriend played by Boti Ann Bliss actually existed – she even later wrote a book about her relationship with Bundy, The Phantom Prince: My Life with Ted Bundy (1981), under the pseudonym Elizabeth Kendall). Every murder that is seen throughout the film restages killings that Ted Bundy conducted, which Matthew Bright replicates even down to mentioning minor details such as Bundy biting his victims and beating them with a log during the attack on the Chi Omega sorority house in Tallahassee. About the only changes that Bright has made is to alter the names of the victims.
Matthew Bright's films are often shocking and in your face and Ted Bundy is no different in this regard. Bright stages disturbing scenes – none the more so than the recreation of the dual murders of Janice Ott/Denise Naslund at Samnmamish Park where Bundy has one woman handcuffed up in a shed, brings another back and rapes her and then bashes her head in with a rock in full view of the imprisoned woman. Sitting down to watch Ted Bundy with the expectation of the usual suspense tactics of various psycho-thrillers and slasher films in the back of one's mind, the rapidity and casualness with which Matthew Bright stages his killings is jolting – Michael Reilly Burke's Bundy just banging people over the head, or where he wrestles a dead body into his car in full view of people walking down the street.
Unlike some of the other true-life serial killer films of this period – Ed Gein, Dahmer – Matthew Bright is not afraid to plunge into the disturbed mindspace that his subject dwells in and Ted Bundy is all the more upsetting for his doing so. The relationship between Bundy and girlfriend Lee – where we see him petulantly slapping her around in bed or the playful cruelty with which he pushes her off the edge of a pier – is disconcertingly charted. There is the ever-so whacked-out moment where he asks her "Have you ever heard of submission?" and in the next shot we see her lying on her back with her feet tied to the bedhead while he fucks her, yelling "Fuck you, you bitch" at her until he is red in the face. Michael Reilly Burke gives a standout performance in the title role – one that balances between smooth charm and a rapacious savagery.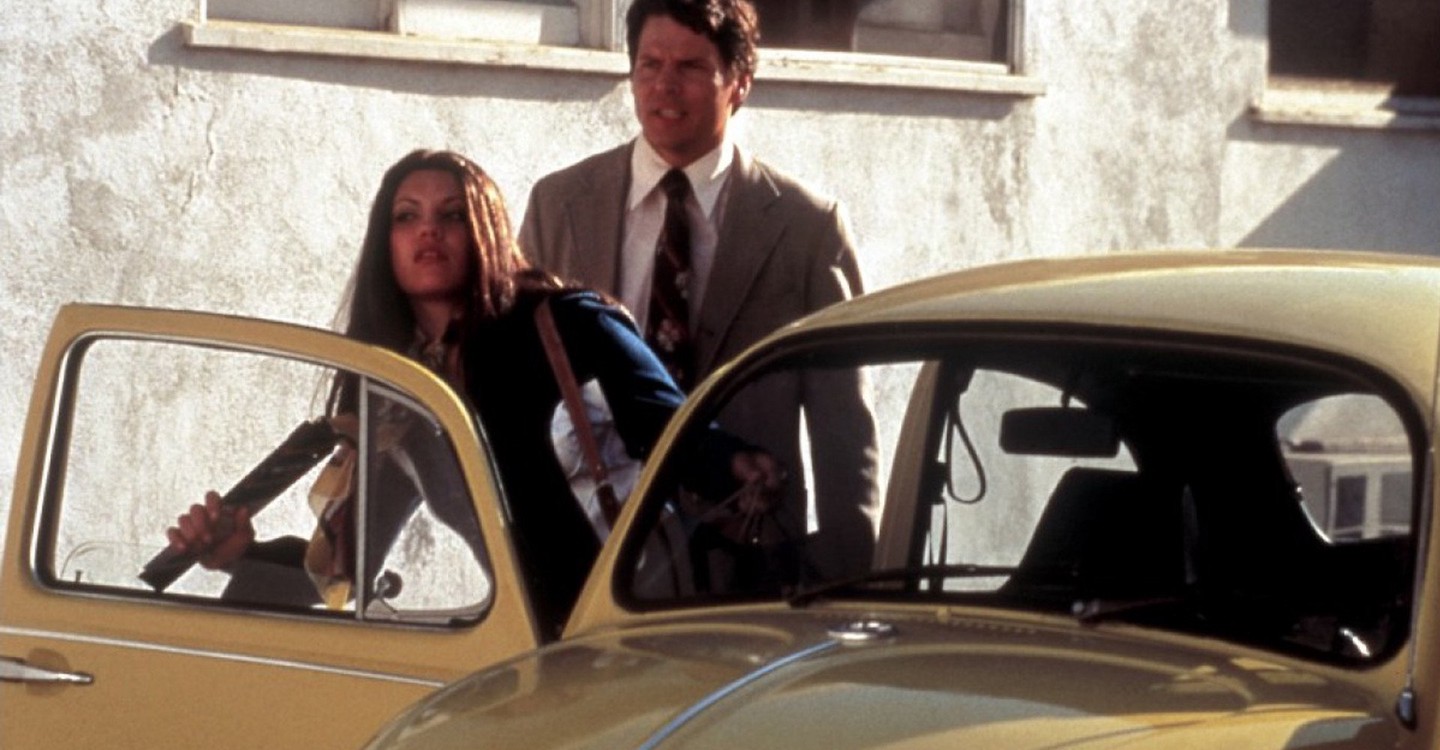 One of the intriguing facets of almost all of Matthew Bright's films is the recurrent fascination with prison escapees. Prison escapees feature as central characters in all three of his directorial outings – the two Freeway films and now Ted Bundy, as well as his (non-genre) scripts for Wildfire (1988) and Gun Crazy (1992). Matthew Bright's favourite heroes (usually heroines) are juvenile delinquents who have strayed onto the wrong side of the tracks. Bright clearly has a good deal of sympathy for the incarcerated and the way they are cruelly and indifferently treated by the system. He even manages to turn Ted Bundy's final despatch to the electric chair here into an extended scene where we end up being shocked at how he is treated, despite all we have seen him do – as he is forcibly held down and his head shaved and a brutal scene where huge amounts of cotton wool are shoved up his ass, while outside the prison Bright cuts to real-life tv footage of crowds cheering the execution on and waving taunting placards.
The crimes of Ted Bundy were subsequently depicted in The Stranger Beside Me (2003) starring Billy Campbell, the low-budget Bundy: An American Icon (2009) starring Corin Nemec, Extremely Wicked, Shockingly Evil, and Vile (2019) starring Zac Efron and the low-budget Ted Bundy: American Boogeyman (2021) starring Chad Michael Murray, as well as the documentary tv series Conversations With a Killer: The Ted Bundy Tapes (2019).
(Nominee for Best Adapted Screenplay and Best Actor (Michael Reilly Burke) at this site's Best of 2002 Awards).
---
---