---
Crew
Director/Screenplay – David Grieco, Based on His Novel The Communist Who Ate Children, Photography – Fabio Zamarion, Music – Angelo Badalamenti, Visual Effects – Wonderlab (Supervisor – Bruno Albi Marini), Production Design – Nello Giorgetti. Production Company – Pacific Pictures srl/Jean Vigo Italia srl/Cinestudio Luch.
Cast
Malcolm McDowell (Andrej Romanovic Evilenko), Marton Csokas (Vadim Timurovic), Ronald Pickup (Dr Aaron Richter), Frances Barber (Mrs Evilenko), John Benfield (Oleg), Vernon Dobtcheff (Bagdasarov), Fabrizio Castellani (General Tabakov), Ruby Kammer (Tonja), Katija Kasilkov (Fun Fair Girl), Sofia Vlasova (Larissa)
---
Plot
Kiev in The Soviet Union, 1984. Schoolteacher Andrej Evilenko is dismissed from his job after attempting to molest a young girl student. To his wife, Evilenko blames this on a failure of others to appreciate the traditional Communist ideals he upholds. Not long after, Evilenko starts persuading children to come away with him, usually into the woods, where he sexually assaults and then kills them, often eating their flesh. At the same time, because of his tireless campaign of letters to the party, the KGB offers Evilenko the post of spying on a mid-level bureaucrat of suspected weakening loyalties. This allows Evilenko the opportunity of travelling all over the country, killing wherever he stops. After four years, magistrate Vadim Timurovic is placed in charge of investigating Evilenko's trail of bodies. There have been more than 30 killings but Timurovic is frustrated by the lack of evidence pointing to any suspects, other than the semen found on the bodies. With the aid of a gay Jewish psychologist who is taken in as a suspect, Timurovic comes to realize how the fading grip of Communism has allowed Evilenko's murderous tendencies their freedom.
---
Evilenko follows a number of films of recent years that have concerned themselves with true-life serial killers. Others of these have included Ed Gein (2000), Dahmer (2002), Nightstalker (2002), Ted Bundy (2002), Gacy (2003), Monster (2003), The Hillside Strangler (2004), Starkweather (2004), The Zodiac (2005), Karla (2006), Lonely Hearts (2006), Ed Gein: The Butcher of Plainfield (2007), Zodiac (2007), The Alphabet Killer (2008), B.T.K. (2008), Drifter: Henry Lee Lucas (2009) and Freeway Killer (2010).
Although he is not mentioned by name, Evilenko is based on the life of the Russian serial killer Andrei Romanovich Chikatilo. Between 1978 and his arrest in 1990, Chikatilo conducted a killing spree across the Soviet Union. He was eventually convicted of murdering 52 children and was executed by shooting in 1994. Evilenko follows the details of Chikatilo's story very closely – he married a woman but had a largely sexless marriage because of his inability to properly maintain erection or ejaculate; he was fired from his job as a schoolteacher after several complaints that he had attempted to molest pupils; and had a job that allowed him to move around the country by train and kill wherever he got off. The character of magistrate Vadim Timurovic is closely based on Moscow police inspector Mikhail Fetisov who doggedly pursued the Chikatilo case for a number of years. As shown here, Chikatilo was taken in as a suspect at one point but was released because he was a non-secretor – meaning that he left no blood trace in his semen for police to make a match against the samples at the crime scene. There is even the replication of the scene where a soldier (in real life, a police officer) came across a suspiciously acting Chikatilo walking back from a murder scene but let him go, failing to make a connection.
Director/screenwriter David Grieco comes from an interesting background. The son of Italian director Sergio Grieco, who made numerous Italian exploitation films, notably the Agent 077 spy films of the 1960s, Grieco grew up in a family of ardent Italian Communists. He worked as a journalist and in 1990 travelled to the Soviet Union to cover the Chikatilo trial. At the same time as this was happening, Grieco was also witness to the collapse of the Soviet Union. He later published a book about the experience with The Communist That Ate Children (1994).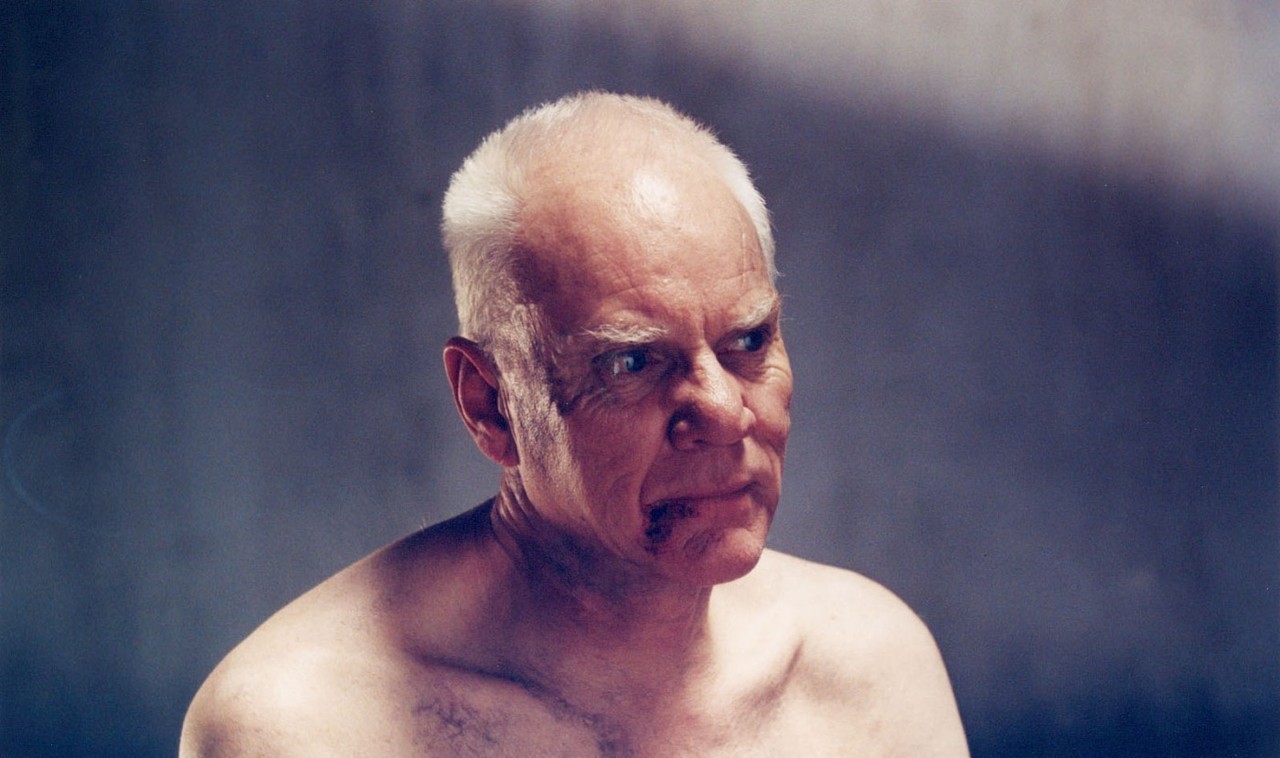 In the film, David Grieco changes the Chikatilo story to set it against a backdrop of the fall of the Soviet Union. Evilenko is now made into a party loyalist who is sent to spy on another member because of his ardent dedication, something that never happened in reality. This allows Grieco to draw out the failure of Soviet Communism as an allegory. Ronald Pickup's character gets to make a fascinating observation at one point as to how the iron control of Communism kept loyal party men like Evilenko in check for many years and how its sudden dissipation has brought out all the craziness because disturbed individuals no longer have an identity. (Although, one is not entirely happy with the implication this leaves one with ie. that a repressive and tightly bound society that promotes fierce ideological state loyalty is what is needed to keep murderous and paedophile impulses under check).
Aside from the addition of the Communist angle, the other major change is to change the name of the central character from Andrei Romanovich Chikatilo to Andrej Romanovic Evilenko. Why, might be a good question. It could simply well be that a film titled 'Chikatilo' might not have had sufficient name recognition factor to capture audience's attention and so David Grieco and the producers renamed the character in a similar way to what Marvel Comics did when they created a villain named Victor Von Doom, figuring that they may as well go for a name that says it all upfront.
I must admit to having initially glanced over Evilenko on the dvd shelves, dismissing it because of the headlined name of Malcolm McDowell. McDowell, fine actor as he can be, has appeared in some rather trashy films since the 1990s, such that one failed to think beyond the B budget ghetto of McDowell's career to be able to appreciate Evilenko for a better film than that. In watching, it is not long before Evilenko belies the cheap thriller it seemed to be at the outset. David Grieco has gone on location in the real former Soviet Union (the film is a Russian co-production), which adds an immense degree of conviction that the film would not otherwise have had. Malcolm McDowell gives an excellent performance, which is well balanced by a tight-lipped Marton Csokas as the pursuing nemesis.
David Grieco holds the tensions up remarkably well during the course of the film. He immediately captures one's attention in opening the film on a scene where Malcolm McDowell calls one of his pupils (Ruby Kammer) to him and asks her to lift her dress up and show herself to him, before pulling his pants down to expose himself, all the while telling her he can't control himself, only for her to stand there taunting him, demanding to see his claims that he can make his penis talk. There is a compulsively awful fascination to the scene where you keep wondering just how far David Grieco is going to go in terms of pushing it into taboo territory.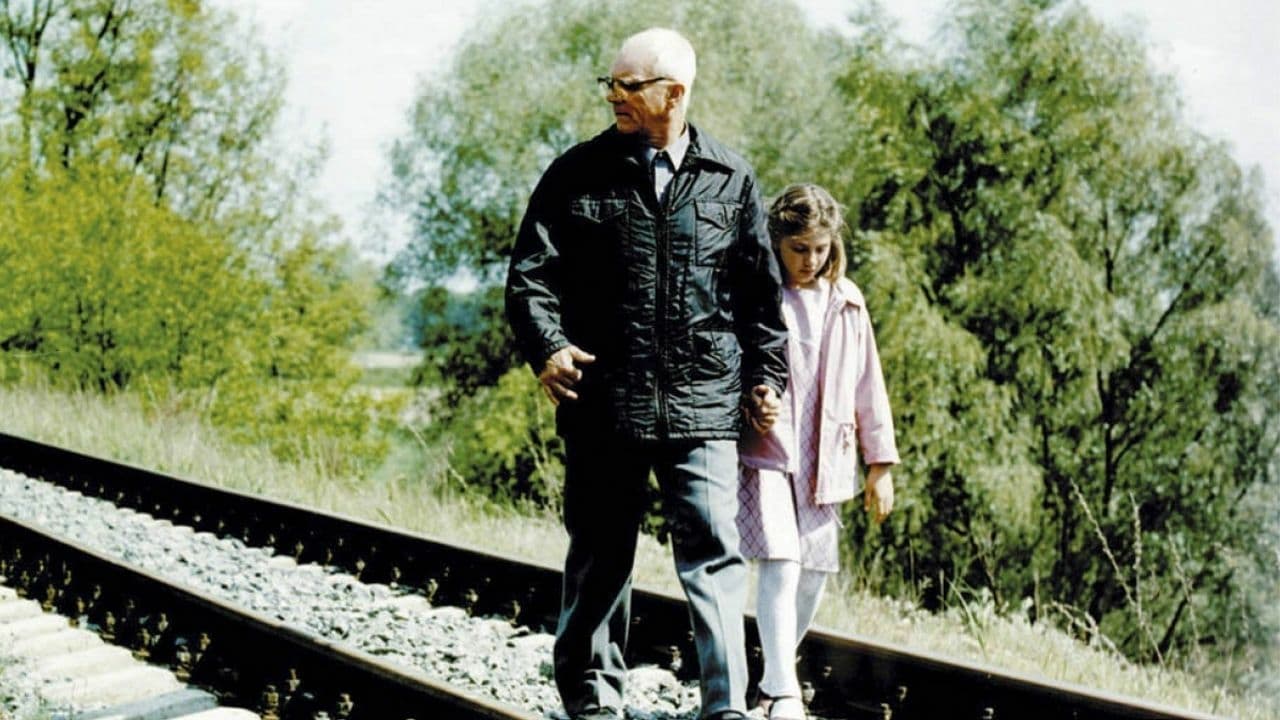 That said, despite the grimness of the material and the multiple child molestations and murders that go on, Grieco conducts everything in exceptionally good taste. The most remarkable scene in the film is the climactic interrogation of a captured Malcolm McDowell by Marton Csokas where McDowell appears to hypnotise Csokas and both men strip naked, before Csokas starts stroking McDowell's cock and lets McDowell bite into his neck.
Evilenko gets into a genuinely weird territory when it introduces the character of Ronald Pickup's gay Jewish psychologist. At first, Pickup is picked up as a suspect before being recruited by Marton Csokas, where he seems to be set up as a standard psychological profiler character. Next however we see Pickup not only following Malcolm McDowell but also, it seems, obfuscating Marton Csokas's investigation. Then comes the exceedingly whacked-out moment where Ronald Pickup comes upon Malcolm McDowell in the woods in the middle of a murder and approaches him and tells him that he is his father. We are not sure if this is a ploy, as both men appear to be the same age (in reality, Ronald Pickup is only three years older than Malcolm McDowell) or it is for real – and we never do find out as McDowell promptly slashes Pickup's throat.
One of the other strange and unexplained parts of the film is the hypnotic powers that Evilenko seems to wield over the minds of the youths he seduces – he appears to be able to just walk by and they follow him without a word being said. How and why he manages to do this is never explained.
The Andrei Chikatilo case was also depicted in the American-made tv movie Citizen X (1995), where Chikatilo was played by Jeffrey DeMunn; loosely rewritten in Child 44 (2015), a police procedural set during the Stalinist era; and in the 16-episode Russian-made tv series Chikatilo (2021-2) where the role was played by Dmitry Nagiyev.
David Grieco next made The Machination (2016) about the true-life murder of film director Pier Paolo Pasolini.
---
---