---
Crew
Director – Richard Fleischer, Screenplay – Clive Exton, Based on the Book by Ludovic Kennedy, Producers – Leslie Linder & Martin Ransohoff, Photography – Denys Coop, Music – John Dankworth, Makeup – Stuart Freeborn, Art Direction – Maurice Carter. Production Company – Genesis Productions.
Cast
Richard Attenborough (John Reginald Christie), John Hurt (Timothy Evans), Judy Geeson (Beryl Evans), Pat Heywood (Ethel Christie), Isobel Black (Alice), Phyllis MacMahon (Muriel Eady), Andre Morell (Justice Lewis), Robert Hardy (Malcolm Morris), Geoffrey Chater (Christmas Humphreys), Edward Evans (Detective Inspector)
---
Plot
London, 1949. Timothy Evans, a poor and illiterate Welshman, rents the upstairs floor at 10 Rillington Place from Reginald Christie and moves in along with his wife Beryl and their infant daughter Geraldine. Not long after, Beryl becomes pregnant again. Not able to afford to support another child, she takes abortion pills but these do not work. When she confides this to Christie, he tells her and Tim that he studied to be a doctor before the War and knows how to perform a termination. While Tim is away at work, Christie uses an apparatus hooked to the gas supply ostensibly to perform the operation. Instead, he suffocates Beryl and then rapes her. When Tim returns from work, Christie informs him that Beryl is dead. Christie persuades Tim to engage in a cover-up and dispose of the body lest they are both tried for manslaughter. Christie then suggests that Tim return to Wales, leaving the baby Geraldine in his care, only for him to then strangle it with a necktie. His conscience troubled, Tim makes a confession to the police. However, he changes his testimony several times and he is then charged with murder when Beryl's body is found. At the trial, Christie pleads innocence. Tim is sentenced to hang for the murders. Afterwards, Christie continues to kill further, even claiming his wife Ethel among the victims.
---
10 Rillington Place is based on one of the most fascinating murder cases/serial killer stories in 20th Century British criminal history. In 1948, Timothy Evans, an illiterate Welshman with an IQ that was estimated as only around 70, and his teenage wife Beryl sublet the top flat at 10 Rillington Place in London's Notting Hill district from John Reginald Christie. In November of 1949, Beryl became pregnant a second time and attempted to abort the child. What happened after that point is subject to debate. Evans returned to Wales by himself. After his relatives questioned him about his wife's absence, he went to the police and confessed that he had thrown her body into a drain after she had died from taking abortion pills. Police could find no body where Evans indicated and Evans began to make contradictory statements. Beryl's body, along with the strangled body of the infant Geraldine, was found in the washhouse at  Rillington Place. Evans was tried, with Christie maintaining innocence despite Evans' claims that Christie was the killer and that he had offered to perform an abortion for Beryl. Convicted, Evans was hung in 1950.
Subsequent to Evans's hanging, Reginald Christie's health went downhill. His wife Ethel mysteriously vanished and was never heard from again. An impoverished Christie was forced to move out and lease the flat to other tenants. Attracted by a bad smell, the new tenants opened the wall and were startled to find human bodies there. A police search found four bodies buried behind the wall of the flat and a further two in the garden. It was determined that Christie would lure women to his flat while his wife was out on the pretext of claiming to have medical expertise, where he would then suffocate them with a homemade device connected to the gas mains and sexually molest them after they had expired. Christie was arrested in 1953 and later confessed to the crimes, including Beryl's murder. He was sentenced to hang in 1953. After a long public campaign, Evans received a posthumous pardon in 1966 – it was the realisation of probable error in the trial that directly led to the abolition of the death penalty in Britain.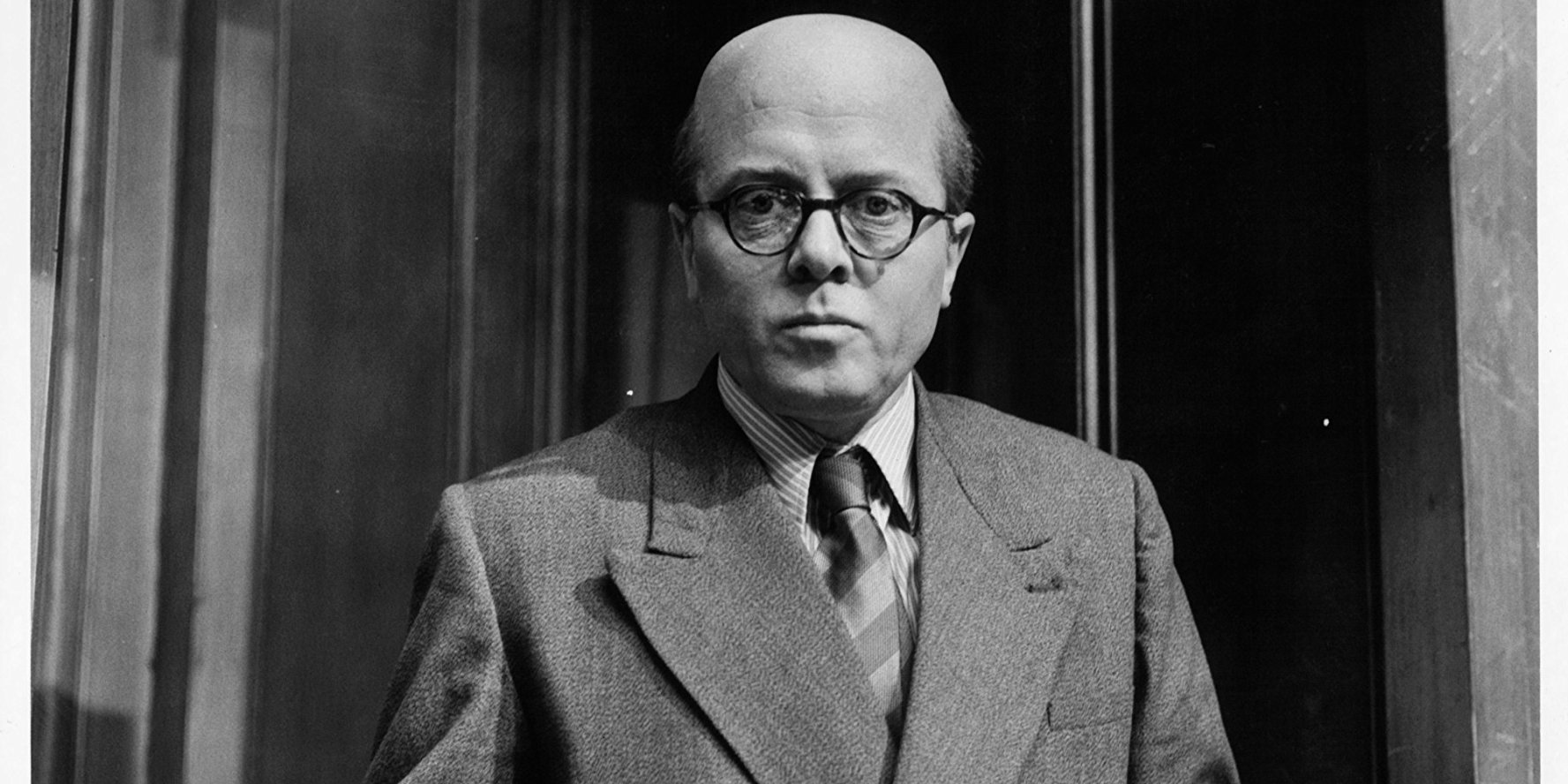 There are contradictions in both Evans and Christie's accounts of what happened. For instance, if Evans was innocent, how was he able to describe the murder with such accurate detail? How did the trial lawyers manage to turn such a blind eye to Reginald Christie's previous convictions? The best account of the case comes from journalist Ludovic Kennedy's book 10 Rillington Place (1961), which forms the basis of this film. Kennedy believes that Evans's confession was forced out of him by the police. While some argue that Evans was responsible, Kennedy offers two difficult to dispute pieces of simple logic – the fact that Beryl's death fits in perfectly with Christie's established modus operandi and the question of how likely it was that there were two murderers with identical m.o.'s living in the same house. That said, after examining a request to quash Evans's conviction in 2004, the Court of Appeal refused to do so, concluding that Evans may have killed his wife but could not be certain about Geraldine (the one murder that Christie denied responsibility for).
This film adaptation of 10 Rillington Place was almost certainly inspired by the success of the film version of In Cold Blood (1967) based on Truman Capote's phenomenally best-selling 1966 book, which gave a detailed account of a true multiple murder case. The success of In Cold Blood brought about an interest in similar true-life murder cases on screen.
The director of 10 Rillington Place was Richard Fleischer who had been working since the 1940s and emerged with big-budget films such as 20,000 Leagues Under the Sea (1954), The Vikings (1958) and Fantastic Voyage (1966). (Richard Fleischer's other genre films are listed at the bottom of the page). Indeed, Fleischer had previously ventured into the true crime genre twice before with Compulsion (1959) based on the infamous Leopold-Loeb murder trial and The Boston Strangler (1968).
10 Rillington Place is an excellent account of the Christie-Evans case – in fact, one would go so far as to say it is one of the best of all true-life crime accounts on film. The opening title card makes note of how every detail has been made as accurate as possible, even down to basing dialogue on transcripts from the court case, as well as hiring Ludovic Kennedy as a technical advisor. About the only points that the film differs from the facts of the case are due to the time it was made. Firstly, it tastefully avoids all mention of what it is that Christie does to the women he gasses, as any mention, let alone depiction, of necrophilia would surely have been too much for the censorship boards of the day. The other aspect that the film neatly avoids is any mention of what Ludovic Kennedy was certain about – that the police had beaten Timothy Evans to force a confession out of him and had persuaded other witnesses to alter their testimony.
Though an American-born director, Richard Fleischer does a superb job of portraying a dreary post-War British kitchen sink realism. Fleischer creates great tension – at the same time as managing to be perfectly accurate to every detail of the case – like the scene where Richard Attenborough goes to administer the abortion and Judy Geeson begins to struggle just as her friend comes knocking at the door.
There is a beautifully subdued and matter-of-fact opening with Richard Attenborough's Christie bringing a woman (Phyllis MacMahon) back to the flat during the Blitz Blackout, giving her a cup of tea and then offering to give her vapours from his homemade apparatus, which suddenly turns sinister when the camera closes in to see him unplugging the peg from the tube, all the while giving her calming assurances "That's the goodness coming in." Things become decidedly perverse the moment she collapses and we see him grab for her breasts through her blouse and then stand up to whip his clothes off as he lays body down on the floor. There is a wonderful subtlety to the film.
Much of Christie's psychopathology is shown through small, indirect means – just in the way Richard Attenborough watches Judy Geeson's ass as she goes up the stairs or his look of lust at seeing her fallen on the floor after the fight with her nightie riding up her thighs.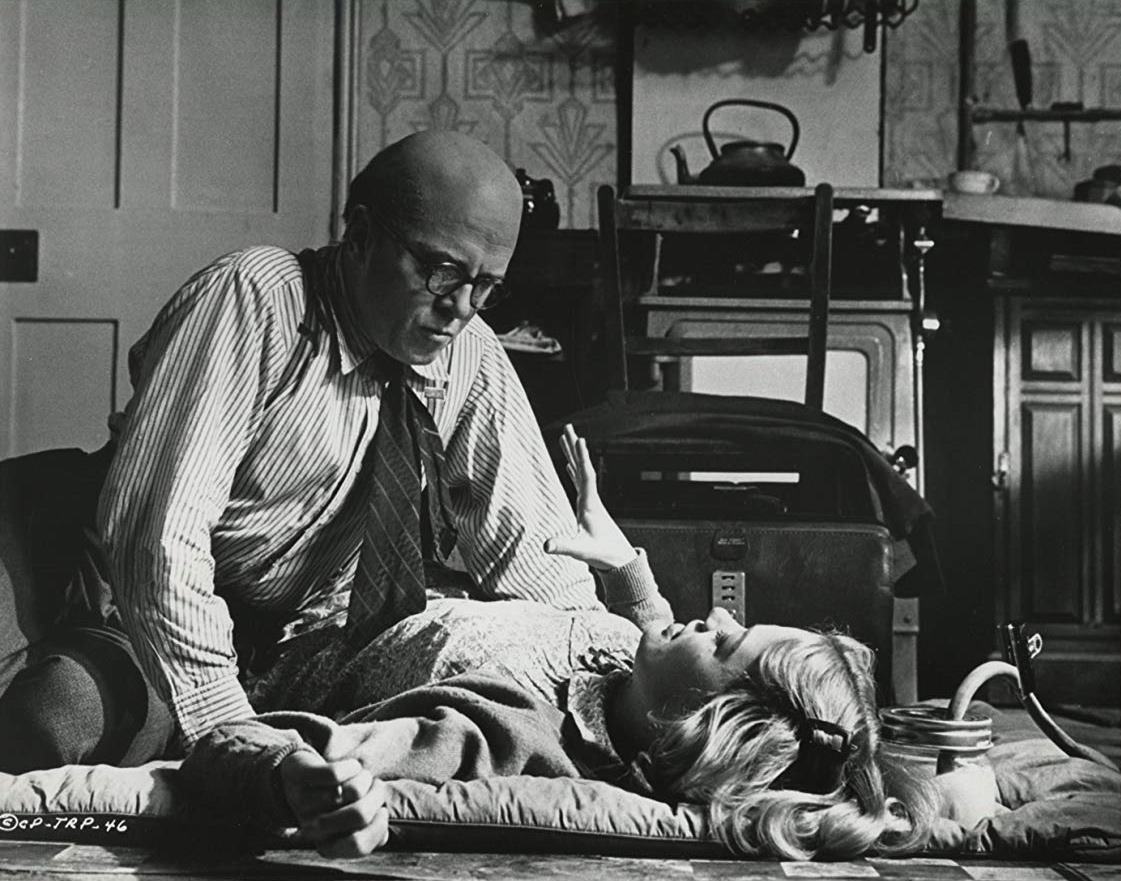 Richard Attenborough gives an excellent performance – one that contains an unassuming ordinariness that is all politeness and banal homilies. Seeing him consoling the distraught John Hurt using these homilies is quite monstrous, especially considering that we know the truth about what has just happened in the murder of Beryl. The scenes where Attenborough blackmails and manipulates John Hurt with what could happen come with a superb play of acting and dialogue. The film also features a young John Hurt before the point he became a well-known name. Indeed, Hurt was so little known at the time, he is even second-billed beneath Judy Geeson.
The Reginald Christie story was later retold in Rillington Place (2016), a tv mini-series in three episodes featuring Tim Roth as Christie.
Richard Fleischer's other films are:– Disney's classic Jules Verne adaptation 20,000 Leagues Under the Sea (1954), Fantastic Voyage (1966) about a miniaturized submarine journey inside the human body, the musical version of Doctor Dolittle (1967), The Boston Strangler (1968), the psycho-thriller See No Evil/Blind Terror (1971), the over-populated future film Soylent Green (1973), Amityville 3-D (1983), and the Robert E. Howard adaptations Conan the Destroyer (1984) and Red Sonja (1985).
(Review copy provided of Kathy Tipping)
---
---