---
Crew
Director – Paul Wendkos, Screenplay – Ben Maddow, Based on the Novel by Fred Mustard Stewart, Producer – Quinn Martin, Photography – William W. Spencer, Music – Jerry Goldmsith, Photographic Effects – Howard A. Anderson Co, Art Direction – Richard Y. Haman. Production Company – Quinn Martin Productions/20th Century Fox.
Cast
Jacqueline Bisset (Paula Clarkson), Alan Alda (Myles Clarkson), Curt Jurgens (Duncan Ely), Barbara Parkins (Roxanne Delancey), Bradford Dillman (Bill Delancey), Pamelyn Ferdin (Abby Clarkson), Kathleen Widdowes (Maggie West)
---
Plot
Music journalist Myles Clarkson goes to interview the celebrated concert pianist Duncan Ely. Ely is impressed with Myles, who originally trained as a concert pianist, and befriends him. Myles's wife Paula becomes concerned about the attentions Ely throws on Myles, especially when she discovers that Ely and his daughter Roxanne practice black magic. Ely then dies of cancer but in his will leaves Myles $100,000 to encourage him to resume his career as a concert pianist. Afterwards, Paula finds Myles strangely changed. This leads her to the horrifying realisation that Ely has transferred his soul into Myles's body.
---
The Mephisto Waltz was a cinematic production from producer Quinn Martin, best known as producer of tv series such as The Untouchables (1959-63), The Fugitive (1964-7) and The Streets of San Francisco (1972-7). Martin recruited director Paul Wendkos, an extremely prolific television director who had worked on most of Martin's shows, including directing some of eeriest episodes of Martin's ultra-paranoid science-fiction series The Invaders (1967-8).
The Mephisto Waltz was made in a clear attempt to replicate the success of Rosemary's Baby (1968). It has the same plot as Rosemary's Baby – of a wife gradually discovering that her husband is involved in black magic, the same sinister coven around her who start killing witnesses and so on.
The Mephisto Waltz is an amazing triumph of style over content. Paul Wendkos draws a menacing array of imagery – a masque with animal-masked partygoers and a dog wearing a human face, drug-induced nightmares shot through fisheye lenses, and some exquisitely showoffy shots through wine glasses or reflected off the big pendulum of grandfather clock – to often sensational effect.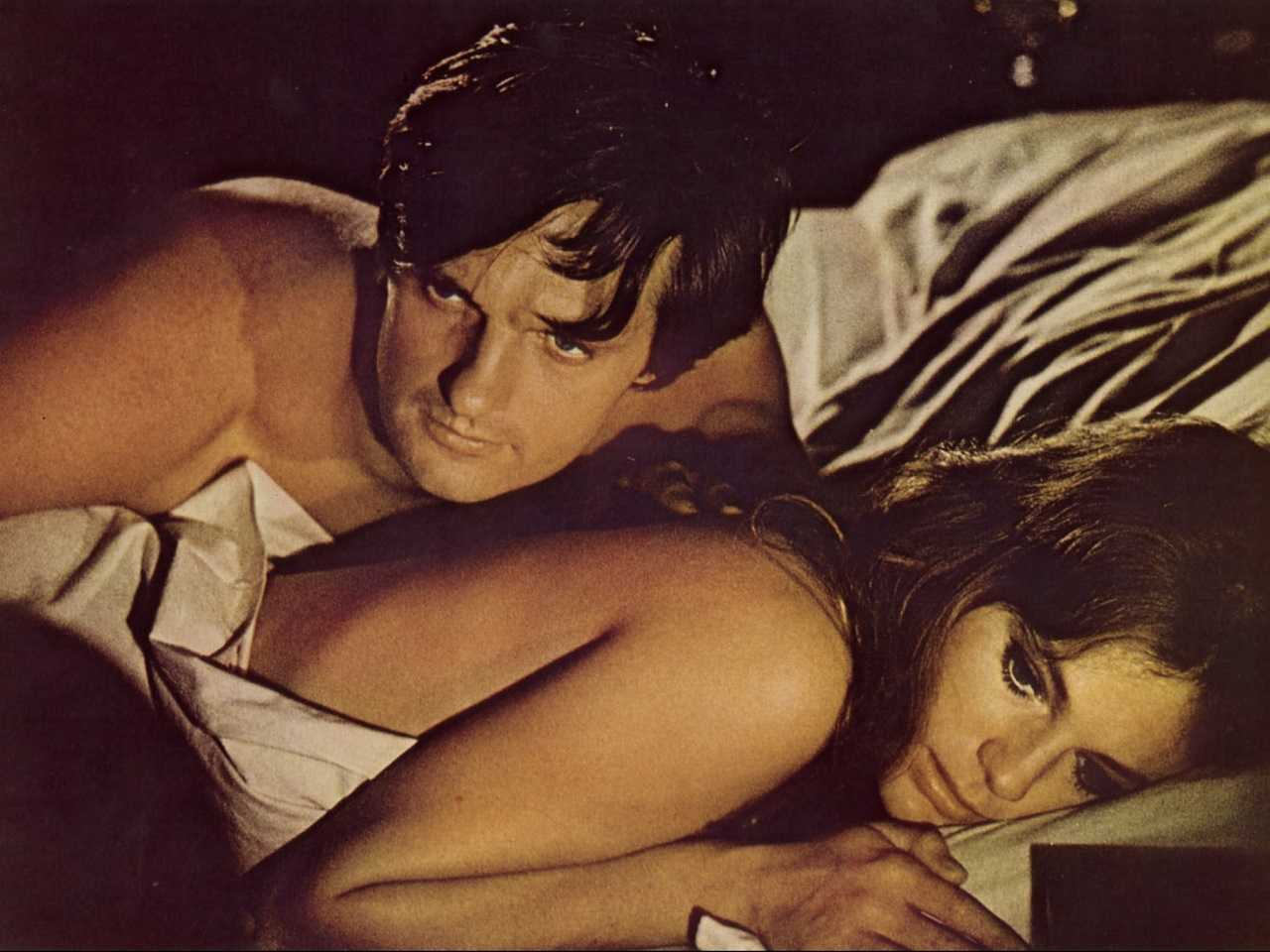 The screen swims in an elegant palette of purples, scarlets, golds, oranges and blues and the sumptuous richness of its set dressings. The film develops a palpable aura of evil and lurking menace. There is also an excellent score. This lavishness of decor does an amazing job in helping disguise what is largely a rehash of Rosemary's Baby.
Paul Wendkos made several other cinematic films, little of note, except perhaps several of the Gidget movies. Almost all his work has been in television in a five-decade career beginning in the 1950s. Between the 1970s and end of the 1990s, Wendkos made a long list of tv films including classics like The Brotherhood of the Bell (1970) and several genre entries with Fear No Evil (1969) about a ghostbusting duo, the deathdream fantasy Haunts of the Very Rich (1972), The Legend of Lizzie Borden (1974), a further Rosemary's Baby copy Good Against Evil (1977), a remake of The Bad Seed (1985) and the ghost story From the Dead of Night (1989).
---
---