---
Crew
Director – Bernard Rose, Screenplay – Matthew Jacobs, Based on the Novel Marianne Dreams by Catherine Storr, Producers – Tim Bevan & Sarah Radclyffe, Photography – Mike Southern, Music – Stanley Meyers & Hans Zimmer, Production Design – Gemma Jackson. Production Company – Working Title.
Cast
Charlotte Burke (Anna), Elliott Spears (Marc), Glenne Headley (Kate), Gemma Jones (Dr Sarah Nichols), Ben Cross (Father)
---
Plot
Young Anna suffers from fainting spells and is placed at home on bedrest by her doctor. Anna has drawn a picture of a house in her sketchbook. In her dreams, she finds herself outside the house situated on a bare plain. However, nobody answers the door when she knocks. After hearing from her doctor about one of her patients, a boy who is likewise bedridden, Anna draws a sad boy's face sitting at the window of the house. Back in her dream, she finds a boy Marc sitting in the window – although he is unable to use his legs because she never drew them. She continues to draw, filling the house with playthings for the two of them. She is unable to draw a pair of legs for Marc so that he can leave the house and so tries to draw in her father in to carry Marc away. However, Anna is upset because her father is constantly away from home. This causes the drawing to go wrong and the father she creates instead emerges as a dark and malevolent figure who rampages through the dream landscape.
---
A Nightmare on Elm Street (1984), which featured a boogieman that haunts people's dreams, was one of the most influential genre hits of the 1980s and produced a host of sequels and dream horror-themed imitators. Paperhouse was one of the more sophisticated and intelligent of these. It certainly offers a welcome maturation over the campy, effects-heavy exploits that the Elm Street series had degenerated into by this point. The film is based on a book Marianne Dreams (1958) by children's author Catherine Storr, which had earlier been filmed as a tv mini-series by UK's ITC under the title Escape Into the Night (1972).
Paperhouse was the third film from British director Bernard Rose and was the first of Rose's films to gain any kind of a widespread release. Rose subsequently went onto direct the acclaimed Clive Barker adaptation Candyman (1992) and then left for more classical subjects with the Beethoven biopic Immortal Beloved (1994) and Russian literature adaptations such as Anna Karenina (1997), Ivansxtc (2000) and The Kreutzer Sonata (2008). He did later return to the horror genre with Snuff Movie (2005) and the modernised Frankenstein (2015).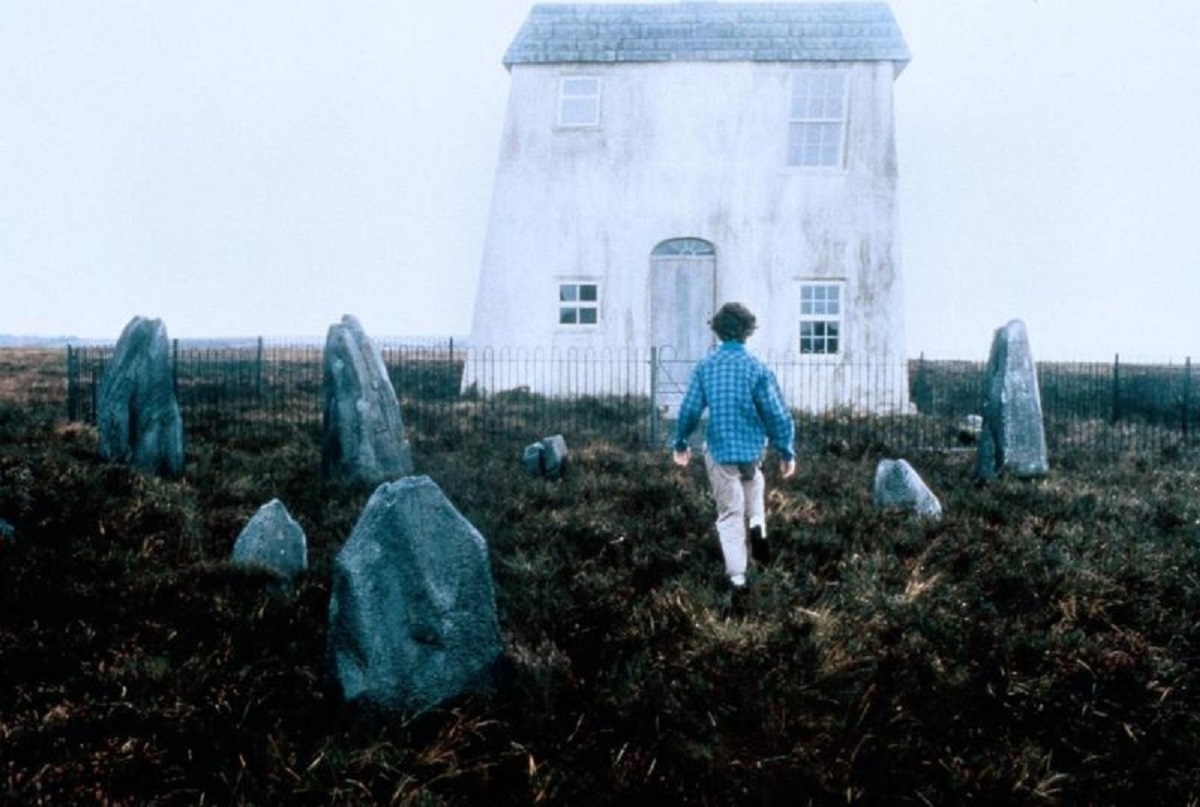 Paperhouse works through the strength and richness of its central idea. Bernard Rose does a fine job mapping this out. What makes Paperhouse worth watching is in the jumps back and forth between dream and reality and waiting to see what happens every time one of Anna's drawings is translated into physicality.
Rose's best eye comes in capturing the twisted landscape and distorted designs of the interior of the dream house. The house is designed full of strikingly skewed perspectives, the way a child might draw it, and its progressive change from blankness to colour and then its occlusion by darkness is a vividly dramatic one.
Unfortunately, Bernard Rose has little affinity for action. I originally saw Paperhouse on the big screen at a film festival and realised that that was exactly the wrong place for it – it is very much a film that has been intended for the small screen. All the characters are shot in closeups tv-style – everyone says their piece into the camera and then Rose cuts to another person who dutifully says their line of dialogue and so on. This has a tendency to leave the characters bare and unfilled – we rarely see them interacting with each other. The exception here is the fine performance from Charlotte Burke as Anna, which comes free of any of the cuteness that might have inhabited the role if Paperhouse had been an American production.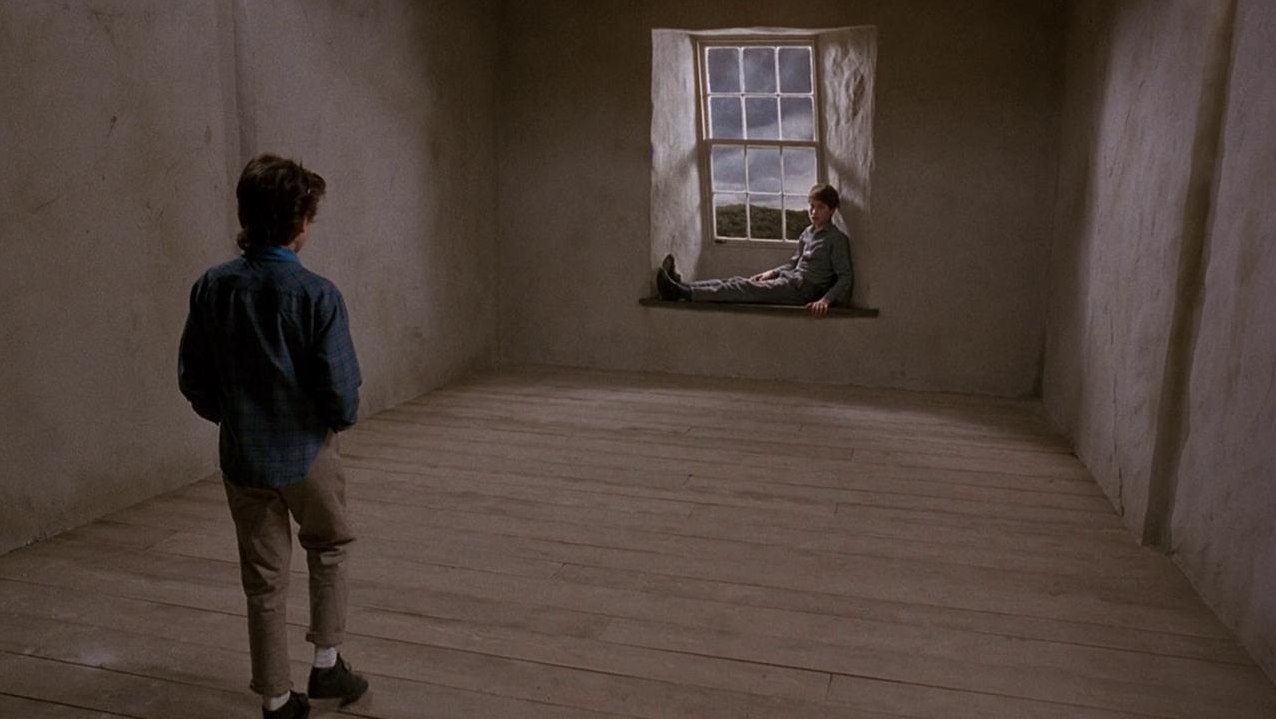 The only point that Paperhouse does not work is in a confusing ending, which makes little sense by the ground-rules the film has created for itself. The metaphor becomes lost – we are never sure whether the boy is alive or dead, or whether the arrival at the lighthouse and improbable helicopter rescue is still in dream or the real world. It leaves an otherwise fine film going out on a note of confusion.
One major plus about the film is also the beautifully arty score, combining choral masses and eerie synth tonalities (even if this is used to create irritatingly unearned shock effects at times).
---
---