aka The Last Party of Your Lives
(Die Letzte Party Deines Lebens)
---
Austria. 2018.
Crew
Director – Dominik Hartl, Screenplay – Robert Buchschwenter & Karin Lomot, Idea – Dani Purer, Producer – Florian Gebhardt, Photography – Thomas W. Kiennast, Music – Karwan Marouf, Visual Effects Supervisor – Lee Niederkofler, Special Effects Supervisor – Tissi Brandhofer, Makeup Effects – Roman Braunhofer, Production Design – Pia Joros & Hannes Salat. Production Company – Gebhardt Productions.
Cast
Elizabeth Wabitsch (Julia), Michael Giantschnig (Leo Thalhammer), Markus Friestätter (Bogi), Valerie Huber (Denise Petrovic), Alexandra Schmidt (Lexi Schober), Chantal Zitzenbacher (Carmen), Nickolaas von Schrader (Cheesy), Marion Boess (Jakob), Thomas Otrok (Luki), Antonia Moretti (Jessica), Hisham Morscher (Samy), Ferdinand Seebacher (Felix), Fabian Unger (Andi), Edita Malovcic (Croatian Policewoman), Michael Ostroski (Event Manager), Fanny Altenburger (Anna)
---
Plot
For their graduation party, a group of teens from a class at Keimgasse High School in Austria travel to X-Jam, a weeklong rave held on an island in Croatia. Julia's best friend Jessica is upset when one of their friends lets it slip that Julia has accepted a position at a university in Munich when the two of them had planned to get an apartment together in Vienna. A distraught Julia gets wasted. In the midst of this, she thinks she sees Jessica being attacked by a masked stranger. Julia becomes concerned when Jessica fails to return to their room the next morning. Julia then receives a Snapchat picture that has Jessica's face crossed-out, while the rest of the group receive messages from Jessica saying that she has gone to Rovinj. Neither the rest of the group nor the local police take Julia's concerns seriously. Soon however, other members of the group start to go missing.
---
Austrian director Dominik Hartl made a splash on the genre stage with his second film Attack of the Lederhosen Zombies (2016), an amusing and gore-drenched variant on the gonzo zombie comedy. Party Hard, Die Young, also known as The Last Party of Your Lives (which is the literal translation of the German title), was Hartl's third film.
Party Hard, Die Young is a slasher film. There is nothing too much more complicated to it than that. There is all the usual tropes – a group of people being eliminated one by one in a variety of novelty methods; the Final Girl; the masked psycho with the revelation of a contorted back purpose that ties back to guilty secrets the group would rather forget. (For a more detailed overview of the genre see Slasher Films).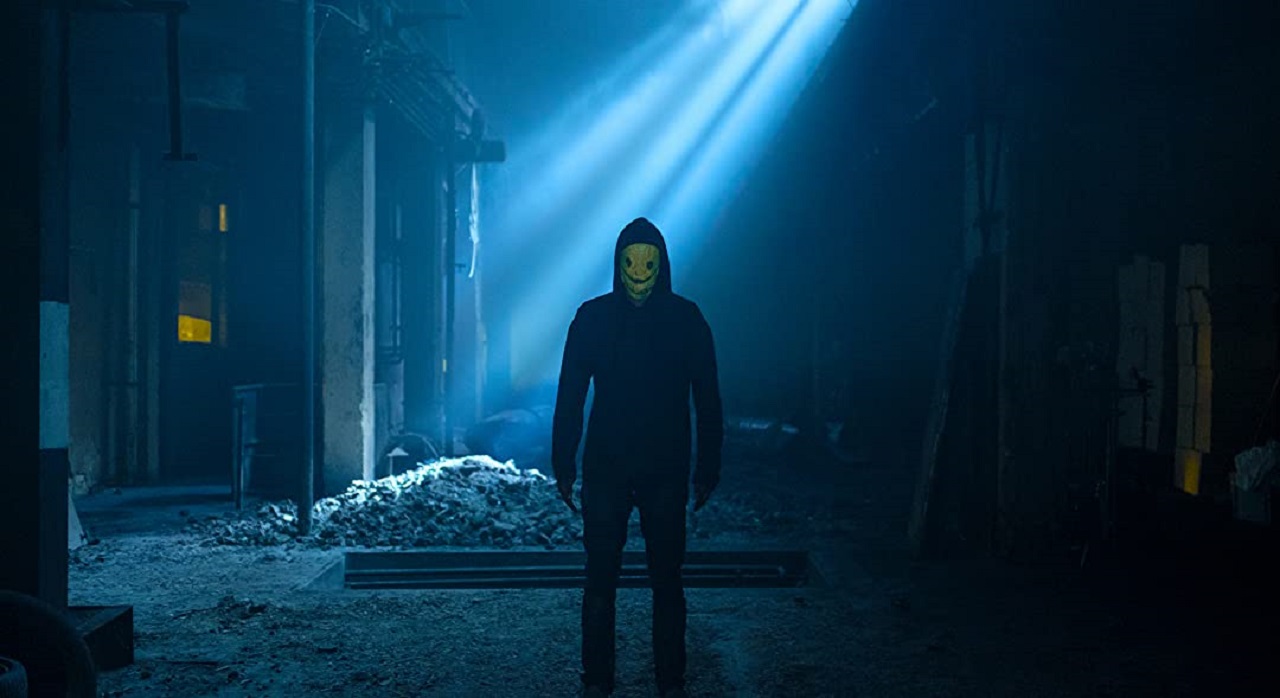 The only real difference here is that the film is shot at an interestingly different locale – a rave party rather than the usual summer camp or girl's dormitory. In this case, Dominik Hartl has made the film around X-Jam. As the opening credits acknowledge, this is an annual event held in Novigrad, Croatia where the Lanterna peninsula is transformed into a party zone and is a popular destination for young people. X-Jam also appears to be backed by a number of Austrian businesses – you get the impression the film was financed as an occasion to or on the condition that it promoted the event.
Dominik Hartl did a witty and amusing job with Attack of the Lederhosen Zombies but Party Hard, Die Young slips into the easily formulaic. The slash and stalk sequences feel generic and by the numbers. Hartl does little to generate tension or suspense. Certainly, the film depicts X-Jam lit up with visual excitement, while the soundtrack pulses with the dance music. If nothing else, it serves as a great commercial for the event.
---
---