---
UK/Ireland. 2016.
Crew
Director/Screenplay – Peter A. Dowling, Based on the Novel by Sharon Bolton, Producers – Peter Lewis, Tristan Orpan Lynch, Aoifre O'Sullivan & Arnold Rifkin, Photography – Dave Grennan, Music – Benedikt Brydern, Visual Effects – Windmill Lane VFX, Production Design – Eleanor Wood. Production Company – Cheyenne Productions/Subotica Ltd/Beholder Ltd.
Cast
Radha Mitchell (Dr Tora Hamilton), Rupert Graves (Duncan Guthrie), David Robb (Richard Guthrie), Joanna Crawford (Detective Sergeant Dana Tulloch), Ian McElhinney (Detective Inspector Andy McKie), Peter Vollenreght (Dr Kenn Wickliff), Declan Conlon (Stephen Gair), Liam Carney (Mr Grey), Conor Mullen (Dr Stephen Renney), Deirdre Monaghan (Elspeth Guthrie), Brendan Conroy (Jimmy McNully)
---
Plot
After Tora Hamilton, an OBGYN doctor in New York, collapses with a miscarriage, she and her husband Duncan Guthrie decide to retire to where he grew up on Unst, one of the remote Shetland Islands off the coast of Scotland. Tora meets Duncan's family and gets a job at the local hospital as they prepare to adopt a child. Tora's curiosity is piqued when a horse is found dead on their property. During her use of a backhoe to dig a grave, she unearths a woman's body covered in runes and with the heart torn out. As the body has been buried in peat, they cannot be sure whether it died recently or hundreds of year ago. While the local police quickly wrap the case up, Tora is not satisfied and continues to investigate on her own. She uncovers dental records that lead her to believe the body is the wife of one of the doctors at the hospital. As she starts to look into the runes, she discovers a local legend of Kumal Trows, superhuman men who mated with ordinary women but required the sacrifice of the woman by tearing her heart out nine days after she gave birth. As Tora continues her investigation, she believes she has stumbled onto a secret society on the island whose members claim to be the inheritors of the Kumal Trows.
---
Sacrifice is the type of film that almost doesn't get made anymore – the Police Procedural and Detective Story. It was supplanted by the serial killer thriller in the 1990s and ever since then the pure detective story with the investigator doggedly following a trail of clues to solve a crime has disappeared from the multiplex. You still get the odd example from foreign-language cinema such as The Girl with the Dragon Tattoo (2009). It is certainly alive and well on the small screen with the popularity of numerous shows like CSI: Crime Scene Investigation (2000-15), NCIS: Naval Criminal Investigative Service (2003– ) and Criminal Minds (2005-20).
Sacrifice then proves somewhat of an oddity. It is not an unwelcome in what it does; it just seems odd to see an old-fashioned film that is dependent on one person doggedly following leads, exposing the truth and so forth. It is perhaps for these reasons that the publicity machine gave Sacrifice a pitch that plays it more as a horror film – something at which it never fully feels at home.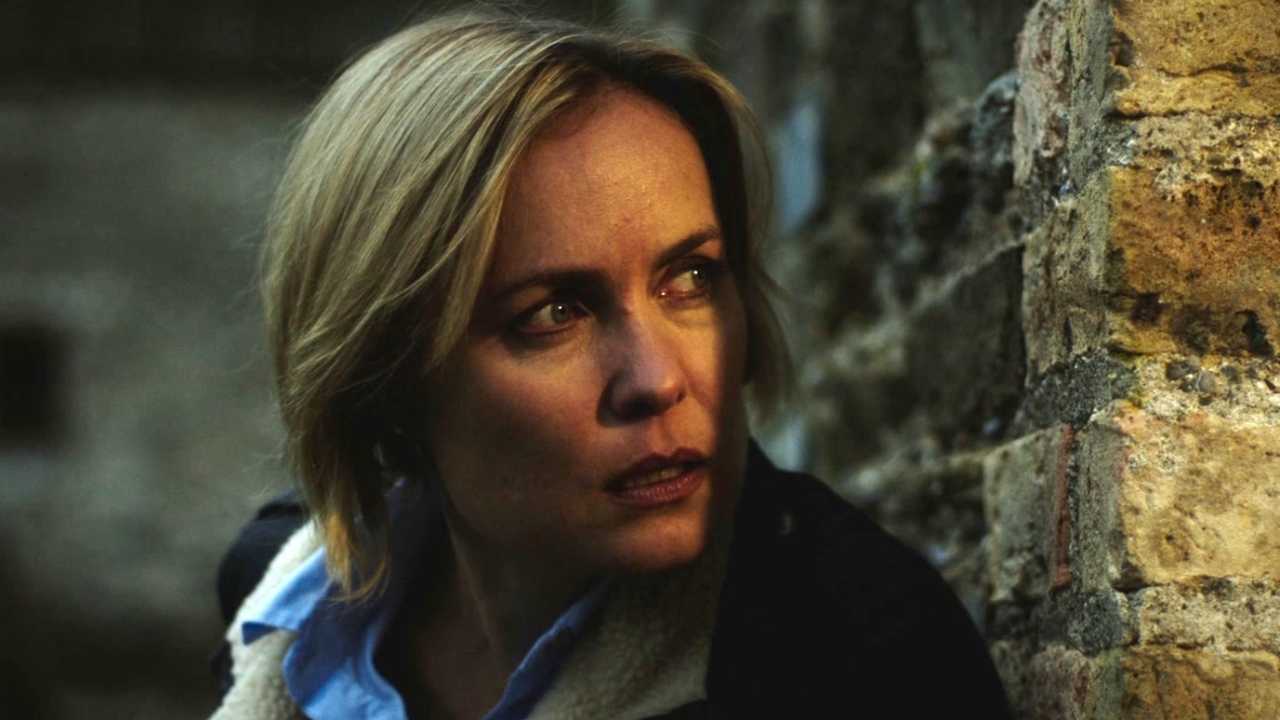 The film digs into some elements at the outset that leave you anticipating the potential of a dark and fantastically twisted story – possibly ancient rune-covered bodies dug up out of peat bogs, a conspiracy to kill women after they give birth, a secret society of the island's powerful that believes they belong to a race of Celtic supermen. Unfortunately for Sacrifice, it ends up failing to do anything interesting with any of this. The plot has twists and turns but none of them seem to startle us with their revelations nor hold us gripped to our seats waiting to see what happens.
The problem, I think, is that the film has been too faithful to Sharon Bolton's 2008 source novel and sits resolutely following all of the book's moves but failing to ever generate its own intensity. The plot oddly enough mimics that of Coma (1978) – a young doctor newly arrived at a hospital who becomes obsessed with solving the murder of a woman and uncovers a medical conspiracy that seems to involve her higher-ups and many around her.
Sacrifice was the second film for director Peter A. Dowling who had previously made the horror film Stag Night (2008). Dowling also wrote the screenplays for Flightplan (2005) and Reasonable Doubt (2014).
---
Trailer here
---