aka The Devil's Undead; The Resurrection Syndicate
---
Crew
Director – Peter Sasdy, Screenplay – Brian Hayles, Based on the Novel Children of the Night by John Blackburn, Producer – Anthony Nelson-Keys, Photography – Ken Talbot, Music – Malcolm Williamson, Special Effects – Les Bowie, Makeup – Eddie Knight, Art Direction – Colin Grimes. Production Company – Charlemagne Productions.
Cast
Christopher Lee (Colonel Charles Bingham), Peter Cushing (Sir Mark Ashley), Diana Dors (Anna Harb), Georgia Brown (Joan Foster), Keith Barron (Dr Peter Haynes), Gwyneth Strong (Mary Valley ), Fulton McKay (Cameron)
---
Plot
A busload of children from an orphanage run by the mysterious Van Traylen Trust crashes. The only survivor of the crash, young Mary Valley, comes under the care of Dr Peter Haynes. He becomes concerned about her odd behaviour. Both the Trust and Mary's mother, a convicted multiple murderer, forcibly try to get her back. Drawn into the mystery, Haynes and a reporter follow the trail to the Trust's orphanage on the Scottish island of Bala where they uncover the Trust's hideous scheme to obtain immortality by surgically transplanting their personalities into the minds of the children.
---
Nothing But the Night was the first and only film produced by the Charlemagne Productions, the production company set up by actor Christopher Lee. Lee was clearly attempting to exploit the interest in English horror of which had been one of the cornerstones of at Hammer Films starting in the late 1950s. Lee recruited many of the people he had worked under at Hammer, notably producer Anthony Nelson-Keys and frequent co-star Peter Cushing. Nothing But the Night was directed by Peter Sasdy who had made a strong debut at Hammer with Christopher Lee's Taste the Blood of Dracula (1970).
Nothing But the Night offers up a complex script, but unfortunately falls short of pulling it off. It takes some puzzling to work out what is happening. Almost everything is a red herring that is played against type – Diana Dors is made to seem a villain, Mary Valley a sweet innocent child, the natural assumption that Christopher Lee is the villain and particularly the playing of the children as normal children – before expectation is reversed. In fact, the film does this so successfully that when it finally comes to its twist ending, the reversal is unbelievable.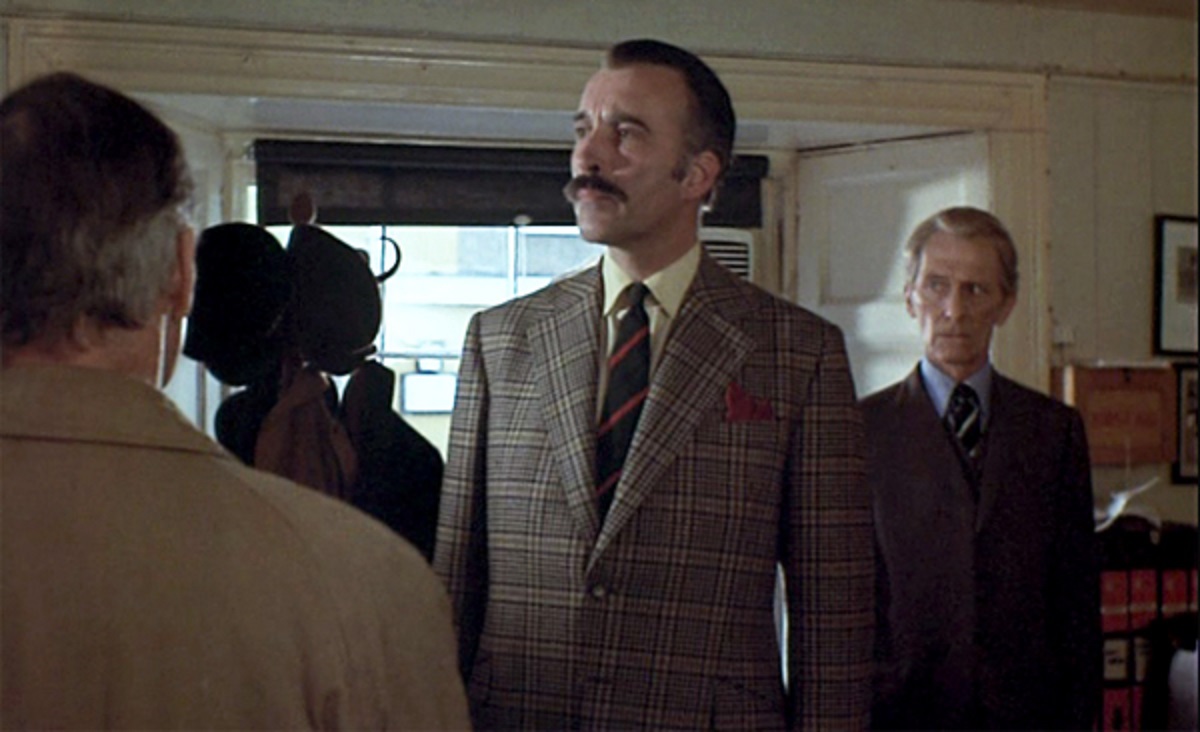 Peter Sasdy certainly directs well with a dark and brooding frame. The climax is well staged and the three killings at the beginning slick and effective. Both Christopher Lee Peter and Cushing are surprisingly underused, although Diana Dors plays with a bristling tartiness.
Peter Sasdy's other genre outings were:– Taste the Blood of Dracula (1970), Countess Dracula (1971), Hands of the Ripper (1971) about Jack the Ripper's daughter, the ecological horror film Doomwatch (1972), the Nigel Kneale ghost story tv play The Stone Tape (1972), the Satanic impregnation film The Devil Within Her/I Don't Want to Be Born (1975) and the proto-Virtual Reality film Welcome to Blood City (1977).
---
Trailer here
Full film available online here:-
---