---
USA. 1977.
Crew
Director – Michael Winner, Screenplay/Producers – Michael Winner & Jeffrey Konvitz, Based on the Novel by Jeffrey Konvitz, Photography – Dick Kratina, Music – Gil Melle, Visual Effects – Albert Whitlock, Makeup Effects – Bob Laden & Dick Smith, Production Design – Philip Rosenberg. Production Company – Jeffrey Konvitz Productions/Universal.
Cast
Cristina Raines (Alison Parker), Chris Sarandon (Michael Lerman), Eli Wallach (Detective Gatz), Burgess Meredith (Charles Chazen), Ava Gardner (Miss Logan), Arthur Kennedy (Monsignor Franchino), Christopher Walken (Rizzo), John Carradine (Father Matthew Halliran), Sylvia Miles (Gerde)
---
Plot
Model Alison Parker finds a Brooklyn apartment being offered at incredibly cheap rent and moves in. She meets the neighbours, which include the strangely friendly Charles Chazen and two women dancers who shock her by having sex in front of her. Alison is troubled by nightmares and spooky noises. She is then attacked by her late father. When she complains, the realtor insists that nobody else has been living in the apartment for three years, excepting a blind Catholic priest on the top floor. Alison's boyfriend looks into the apartment's mysteries, discovering that the names of the other tenants are all those of notorious killers. Behind this, they discover a secret order of the Catholic Church, The Brotherhood of Protectors, and realize that the building sits on the entrance to Hell and that Alison has been chosen by the Brotherhood for a terrible purpose.
---
British-born Michael Winner is a director of a certain notoriety. Winner came to success in the early 1970s with various Westerns and action films – in particular with the Charles Bronson vigilante film Death Wish (1974) and its first two sequels, Death Wish II (1981) and Death Wish 3 (1985). Elsewhere, Michael Winner made works like The Nightcomers (1971), The Wicked Lady (1983), Scream for Help (1984) and Dirty Weekend (1992). Winner is devoted an entire chapter of his own in The World's Worst Movies (1986). It is not that Michael Winner is a particularly inept director down on the level of an Edward D. Wood Jr, rather it is that his films – often well budgeted ones – have a clodding heavy-handedness, a singular lack of subtlety and frequently venture into areas of extremely questionable taste.
With The Sentinel, Michael Winner collaborates with author Jeffrey Konvitz on an adaptation of Konvitz's 1975 novel. Konvitz was reportedly not happy with the result – but he can hardly complain as it was not a particularly good or even subtle novel in the first place. It is a morally heavy-handed Catholic horror story – revelling in eternal damnation without hope for suicides, lesbians and murderers. (With even less taste, Michael Winner employs real human deformities to portray some of the damned unleashed from Hell at the climax).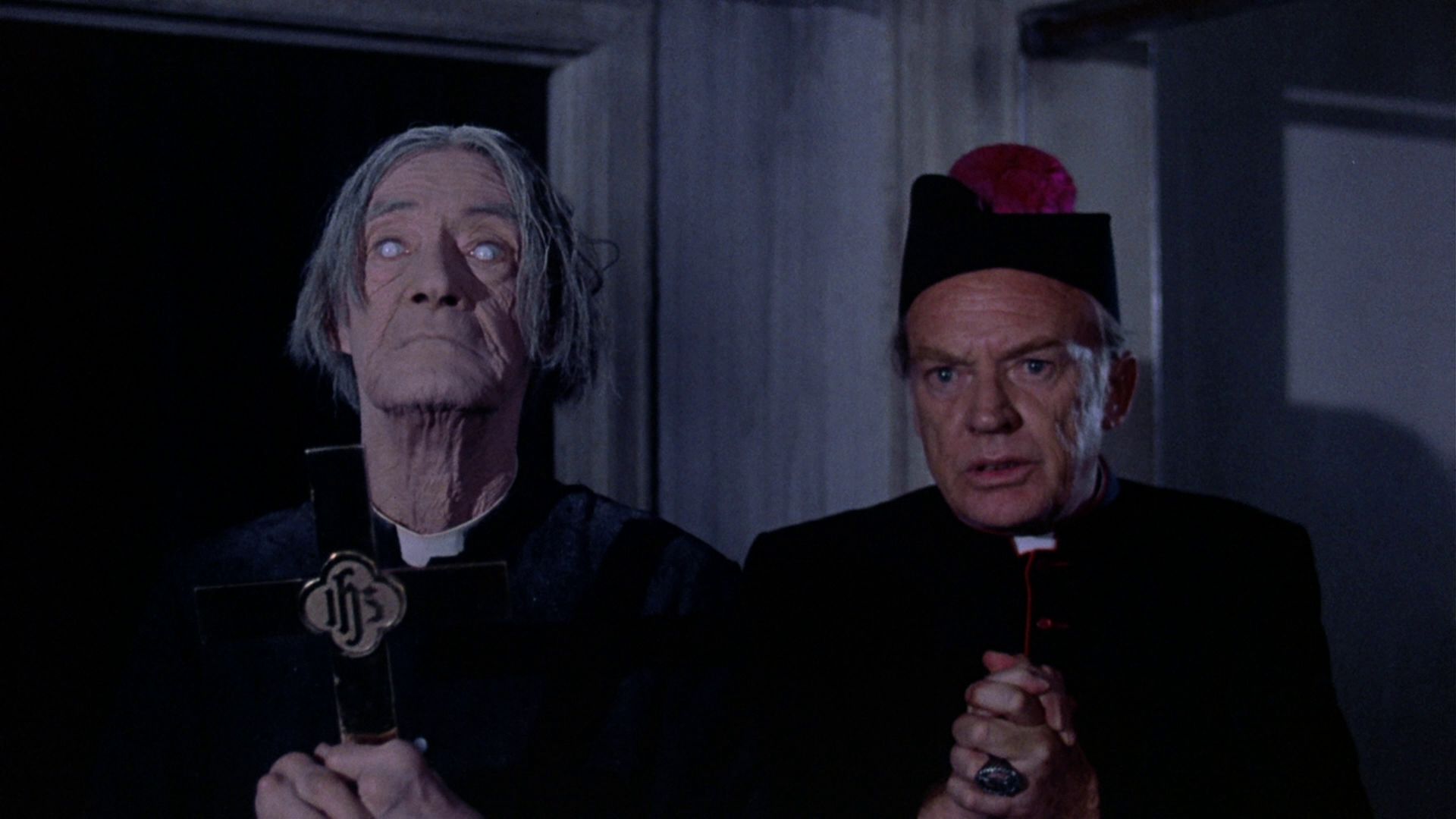 In better hands, the story might have been made intriguing but Michael Winner only emphasises how little sense the mystery makes. Expectedly, Winner's style is crude and unsophisticated and fails to conjure anything remotely scary out of the film. The middle of the film slows down when the plot changes tracks from a haunted house story to a metaphysical detective story.
The performances are not particularly good – Cristina Raines is reasonably solid in a limited role. In a mustache and looking all of about twenty, a young and petulant Chris Sarandon looks positively Hispanic as her boyfriend. Ava Gardner gives a typically campy eye-batting performance, although is out-acted by Eli Wallach, grinning and smirking like a monkey on laughing gas, in his role as a detective.
Jeffrey Konvitz had previously written the B-budget psycho-thriller Silent Night, Bloody Night (1973) and wrote/produced the summer camp comedy Gorp (1980). Nowadays, he has retired from novel writing and produces films such as the Cyberpunk film Cyborg2: Glass Shadow (1993), the spy spoof Spy Hard (1996) and the incredibly lame spoof 2001: A Space Travesty (2001).
---
---