---
Crew
Director/Screenplay – Anthony Hickox, Producer – Nancy Paloian, Photography – Gerry Lively, Music – Steve Schiff, Animation Effects – Lynda Weinman, Special Effects Supervisor – Kevin McCarthy, Makeup Effects – Image Animation (Supervisor – Bob Keen), Production Design – Steve Hardie. Production Company – Electric Pictures.
Cast
Zach Galligan (Mark Loftmore), Monika Schnarre (Sarah Brightman), Alexander Godunov (Scarabus), Martin Kemp (Baron Victor von Frankenstein), Michael Des Barres (George), Bruce Campbell (John Loftmore), John Ireland (King Arthur), Sophie Ward (Eleanor), Marina Sirtis (Gloria), Anthony Hickox (King's Officer), Stefanos Miltsakakis (Frankenstein Monster), George 'Buck' Flower (Sarah's Stepfather), Elisha Shapiro (Felix), Patrick MacNee (Sir Wilfred)
---
Plot
A disembodied hand follows Sarah Brightman home from the fire at the wax museum and strangles her father. The police disbelieve Sarah's story and she is arrested and placed on trial for murder. She and Mark Loftmore return to Sir Wilfred's place searching for clues. There they find a dimensional door opener and use it to enter the past. Using this, they pass through encounters with Baron Frankenstein, a team of researchers investigating a haunted house, soldiers being hunted by an alien and a Mediaeval land where a Satanist wants to marry Sarah.
---
Anthony Hickox is a director who has frequently dabbled within the fantastic genre but has yet to establish himself as a director capable of making original films. So far all he seems to have done is sequelize other people's films – Hellraiser III: Hell on Earth (1992) and Warlock : The Armageddon (1993) or rehash themes from the past – Waxwork (1988), the vampire Western Sundown: The Vampire in Retreat (1989) and the werewolf movie Full Eclipse (1993).
The nearest Hickox has demonstrated to a discernible style so far is a considerable enthusiasm, albeit a tongue-in-cheek one, for the letting of gore. Hickox's best film, in terms of consistent theme, has probably been Hellraiser III, but that film's main distinction was the reduction of Clive Barker's menagerie of Sadian demons to one-liner-dropping Freddy Krueger castoffs. Since the 1990s, Hickox has moved away from horror and concentrates now on action films and thrillers, while he appears to have disappeared as a directorial force from around the end of the 2000s. (See below for Anthony Hickox's other films).
Waxwork II: Lost in Time is decidedly inferior to Waxwork (1988), the passably mediocre original that spawned it. Both films have been construed as a pastiche of various genre films. With Waxwork II, Anthony Hickox ups the number of homages and gives a slightly more substantial motivating reason behind everything, but offers little else. None of the parodies come with any of the discernible frisson or style that made them classics in the first place.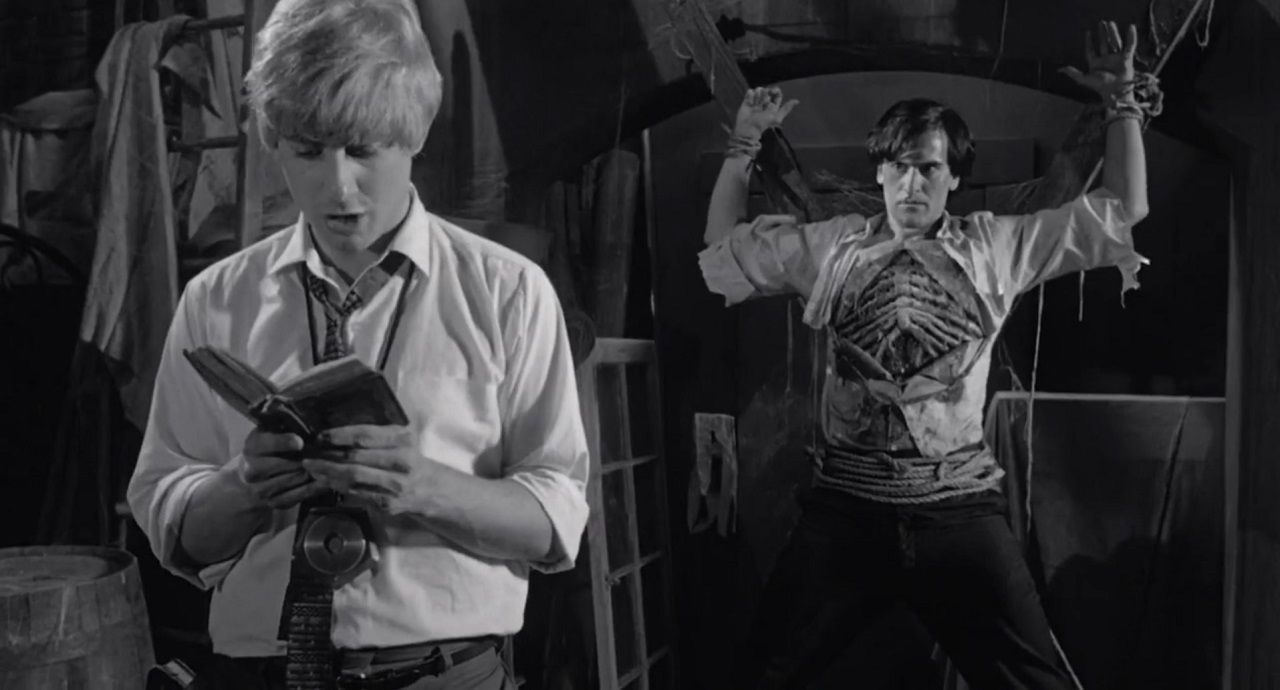 The best of the parodies is probably The Haunting (1963) episode where, in the first few moments, Marina Sirtis's take on Claire Bloom's predatory lesbian and Sophie Ward's capturing of Julie Harris's fragile Eleanor hit right on the mark. However, a few stabs at the psychological mood of the original upon Anthony Hickox's part soon give way to campy gore. Nevertheless, the scene with Bruce Campbell chained up in the cellar and gored down to the skeleton, facing such indignities as a raven pecking at his entrails while having various things slung at him during the course of the action, but insisting the whole time "it's only flesh wound" is amusing. So too is the Aliens (1986) pastiche where amid much flashing lights and hissing steam, the Alien Queen comes up to tap one of marines on the shoulder in a game of peek-a-boo.
The worst of the segments is the Frankenstein one that becomes wrecked by Martin Kemp's absurdly campy take on Frankenstein, which he has decided to play as some mad Prussian military commander, and an overall air of silliness. The Mediaeval episode is the film's longest, least connected and most pointless sequence – Anthony Hickox seems to want to turn the film into a sword-and-sorcery romp during these scenes. Moreover, the segment not a film pastiche – a couple of Edgar Allan Poe allusions do not a parody make.
Waxwork II: Lost in Time has been made on the cheap, much more so than the film that preceded it. There are some shoddy effects – a very poor matte of the castle during the Poe episode and a mere optical flare that stands in for the explosion of the space shuttle during the Aliens episode.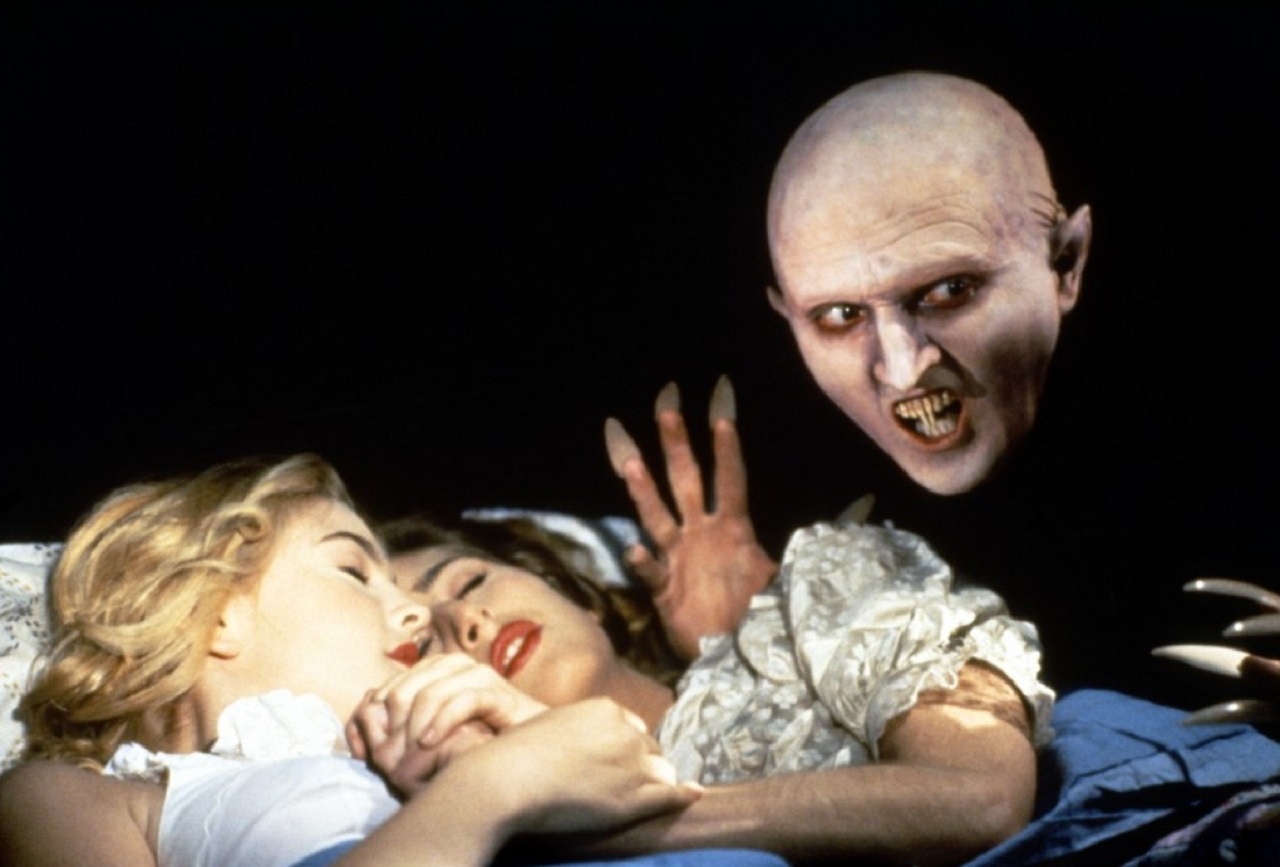 It also results in some absurd anachronisms that ruin any sense of conviction – any mood in The Haunting episode is shot through when one sees a radiator amid the cobwebs in the black-and-white footage. The most absurd point is during the Frankenstein episode where modern computer banks, vinyl top swivel stools and electric lights sit alongside gas lamps and Mittel Europe costumery, while Zach Galligan and Monika Schnarre are decked out in flapper gear.
Director Anthony Hickox has made a number of other genre films, including the vampire film Sundown: The Vampire in Retreat (1989), Hellraiser III: Hell on Earth (1992), Warlock: The Armageddon (1993), the werewolf tv movie Full Eclipse (1993), Prince Valiant (1997) from the comic-strip, the action techno-thriller Storm Catcher (1999), the sadomasochism thriller Jill the Ripper/Jill Rips/Tied (2000), the biowarfare spill thriller Contaminated Man (2000), the action films Blast! (2004) and Submerged (2005), and the psycho-thriller Knife Edge (2009), while he has also produced Children of the Corn III: Urban Harvest (1995) and Carnival of Souls (1998) and written Prisoners of the Sun (2013).
---
---