---
Crew
Director – Spike Lee, Screenplay – Spike Lee, Victor Colicchio & Michael Imperioli, Producers – Spike Lee & Jon Kilik, Photography – Ellen Kuras, Music – Terence Blanchard, Music Supervisor – Alex Steyermark, Visual Effects – Rhythm and Hues (Supervisor – Todd Shifflett), Special Effects Supervisor – Steve Kirshoff, Production Design – Therese DePrez. Production Company – 40 Acres and a Mule Filmworks.
Cast
John Leguizamo (Vinnie), Adrien Brody (Ritchie Trengalli), Mira Sorvino (Dionne), Jennifer Esposito (Ruby), Michael Rispoli (Joey T), Al Palagonia (Anthony), Ken Garito (Brian), Ben Gazzara (Luigi), Anthony LaPaglia (Detective Lou Petrocelli), Mike Starr (Eddie Sabatini), Saverio Guerra (Woodstock), Bebe Neuwirth (Gloria), Patti LuPone (Helen Trengalli), Roger Geunveur Smith (Detective Curt Atwater), Brian Tarantina (Bobby Del Fiore), Michael Badalucco (David Berkowitz), Spike Lee (John Jeffries), Jimmy Breslin (Himself)
---
Plot
The summer of 1977 and New York's Bronx neighbourhood is in the grip of fear as a serial killer who identifies himself as only Son of Sam shoots couples in their cars with a .44 calibre handgun. Hairdresser Vinnie, a compulsive womaniser, is scared into being faithful to his wife Dionne when a couple are shot near where he was making out with another girl Ruby. Ruby falls in with Vinnie's best friend Ritchie, a male hustler who is modelling himself after the new punk look, something that has him targeted as a potential Son of Sam suspect by mutual friends who have formed a lynch gang to stop the killings. With Vinnie's marriage falling apart as Dionne finds out about his infidelities, he is pressured into giving Ritchie up to the lynch gang.
---
Spike Lee made a distinction not as the first Black film director but as the first Black director to gain reasonable critical acclaim, beginning with his fourth film Do the Right Thing (1989). Lee's films, which are acutely socially conscious, usually feature people in pressure cooker situations – be it racial tensions brought on by a heatwave – Do the Right Thing; of a man squeezed in a love triangle – Mo' Better Blues (1990); tensions caused by an interracial romance – Jungle Fever (1991); tensions caused by ghetto poverty – Crooklyn (1994); or a phone sex operator unable to stop her job blurring into her emotional life – Girl 6 (1996). Although frequently offset by a dryly apathetic level of irony, Lee's films should be commended for their intelligence, their complexity of character and, in Hollywood where difficult issues are often glossed over with pat feelgood solutions, of not settling for happy moral wrap-ups.
Spike Lee is probably the wrong person to make a film about the Son of Sam killings. What has resulted seems less a film about Son of Sam than it is simply a standard Spike Lee movie with the Son of Sam killings as a backdrop. Summer of Sam is more of a rerun of Do the Right Thing with Son of Sam standing in for a heatwave. The film it most resembles is The Boston Strangler (1968), which was not about the killings per se as it was about the social conditions surrounding the killings. David Berkowitz and the historical story take a second place to the usual Lee multi-stranded character stories. Certainly, Lee puts the sweaty psychosis up there on screen – showing the shootings in graphic detail, quoting extensively from the Son of Sam letters and has scenes with the neighbour's dog talking to Berkowitz, even if beefy and overweight Michael Badalucco bears little resemblance to the moon-faced Berkowitz in real life.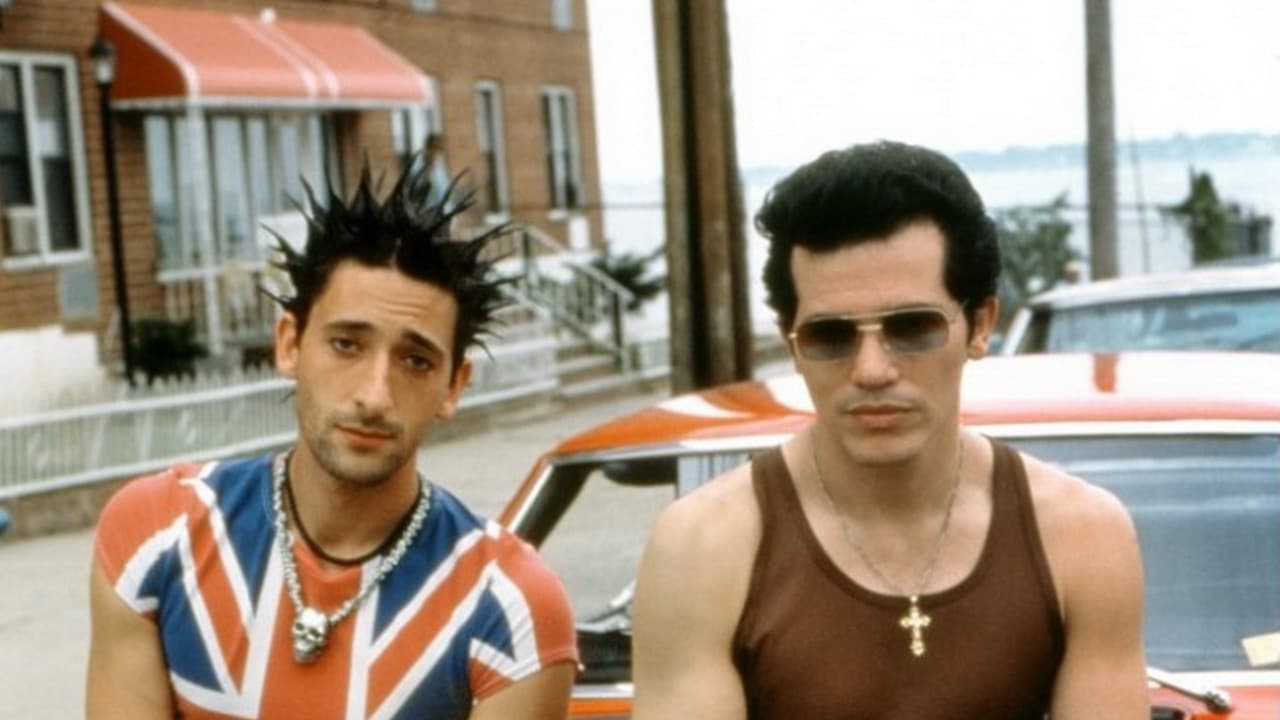 However, there are frequent long stretches where Berkowitz doesn't even appear at all. Most of the film is about John Leguizamo's compulsive infidelities and marriage breakdown as his wife finds out and Adrien Brody's life as a gay hustler. In particular, the principal John Leguizamo/Mira Sorvino story has nothing to do and never intersects with the David Berkowitz story. The fictional and real-life stories eventually come together at the end to make a moral point about prejudice and lynch mobs but not in a particularly profound way – certainly, Spike Lee had more to say on the subject in Do the Right Thing. As much as it seems to be a film about the Son of Sam killings, Summer of Sam also joins a body of 1990s films dissecting the 1970s – Dazed and Confused (1993), The Ice Storm (1997), Boogie Nights (1997) and tv's That 70s Show (1998-2006), with Lee charting the interesting period between the death of disco and the coming of punk.
One of the best players of the film is Mira Sorvino. She was a radiant delight in Woody Allen's Mighty Aphrodite (1995) but has since languished in parts that have wasted her. Spike Lee has shown himself as one of the few male writer/directors capable of creating well-fleshed female characters and makes her the most sympathetic character in the film. Her character's arc – from innocence to trying to work out what she is doing wrong in the bedroom to the well-written scenes where she stands up for herself and finally leaves – show her acting ability off to great advantage. One scene where she emerges in red underwear and blonde wig positively sizzles.
Spike Lee later returned to genre material with the disappointing English-language remake of Oldboy (2013) and the well worthwhile vampire film Da Sweet Blood of Jesus (2014). In genre material, Lee has also produced the African-American themed horror anthologies Tales from the Hood (1995) and Tales from the Hood 2 (2018).
(Nominee for Best Actress (Mira Sorvino) at this site's Best of 1999 Awards).
---
---