---
Crew
Director – Gavin Wilding, Screenplay – Stuart Allison, Producer – Tracey Boyd, Photography – John Drake, Music – Chris Ainscough, Special Effects Supervisor – Al Benjamin, Production Design – Tony Devenyi. Production Company – Christina's House Productions Inc/Rampage Productions Ltd/Hilltop Entertainment LLC.
Cast
Allison Lange (Christina Tarling), John Savage (James Tarling), Brendan Fehr (Eddy Duncan), Brad Rowe (Howie Rhodes), Lorne Stewart (Bobby Tarling), Crystal Buble (Karen), Jerry Wasserman (Sheriff Mark Sklar), Chilton Crane (Joanna Tarling), Chelsea Hobbs (Suzy Cooper)
---
Plot
James Tarling has moved to Abbadon, Washington, along with his teenage daughter Christina and younger son Bobby, and has rented an old house so that he can be near his wife Joanna who is in a psychiatric institution. Christina then starts to hear sinister sounds in the attic of the house. She also realises that someone is reading her diary. As murdered bodies start turning up, Christina cannot be sure which of the men around her is behind this.
---
Christina's House is a minor effort from Canadian director Gavin Wilding who has maintained an unremarkable career with various direct-to-video/dvd films, including other genre titles like Convergence/Premonition (1999), The Wisher (2002) and Caught in the Headlights (2005). Christina's House features a largely unknown cast, although teen actor Brendan Fehr did go on to star as a regular in tv's Roswell (1999-2002) and The Forsaken (2001). Christina's House was executive produced by writing/producing duo of Michael Grais and Mark Victor, best known for their script for Poltergeist (1982).
Not long in, one feels dismissive about Christina's House. Gavin Wilding trades in irritating false jumps – father John Savage walking in while Allison Lange is in the bathroom; boyfriend Brendan Fehr knocking at the front door and then grabbing Lange; Fehr blowing in Lange's ear as she enters her bedroom; John Savage grabbing her by the waist as she climbs the ladder to the attic; the surprise birthday party; the pounding footsteps that are anticlimactically revealed to merely be her father.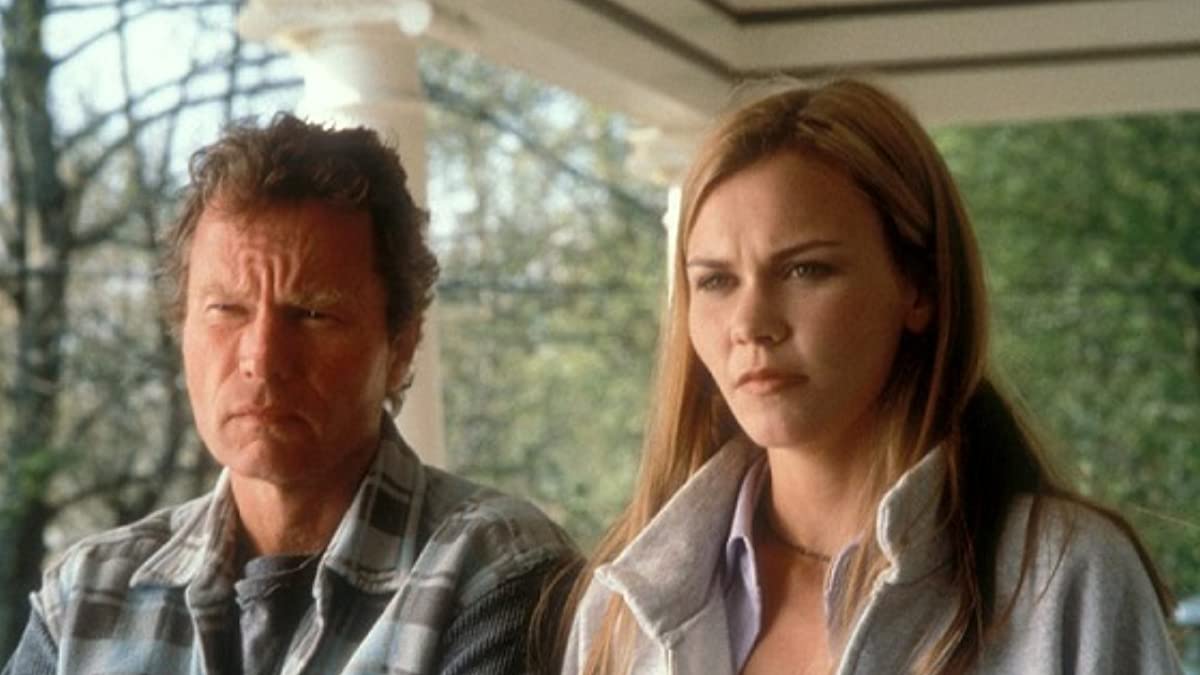 At the same time, the film also has an undeniable, if rudimentary, atmosphere to it. There is a certain sinister threat to the characters that surround the lovely Allison Lange – creepy handyman Brad Rowe; the suggestion of indecent intentions upon the part of father John Savage; boyfriend Brendan Fehr who is overly forceful in his insistence about wanting to have sex with her; cop Jerry Wasserman who enters the house on the pretext of using the bathroom.
The film also benefits from some reasonable casting. In particular, the unknown Allison Lange has an intelligence and sunny charm. The film arrives at a decently effective climax, which comes with the way-out jolt where Allison Lange realises that every window in the house has been sealed with unbreakable sheets. Gavin Wilding racks up some worthy suspense in this last third running around the house with the emergence of the real killer and the wild moment where John Savage is caught in a trap of saw blades built in the cellar.
---
---