---
Crew
Director – Roger Spottiswoode, Screenplay – T.Y. Drake, Producer – Harold Greenberg, Photography – John Alcott, Music – John Mills-Cockle, Special Effects – Josef Elsner, Makeup – Michele Burke & Joan Isaacson, Production Design – Glenn Bydwell. Production Company – Astral Bellevue Pathe Productions/Sandy Howard Productions Corp./Daniel Grodnik.
Cast
Jamie Lee Curtis (Alana), Ben Johnson (Carne), David Copperfield (Magician), Hart Bochner (Doc), Timothy Webber (Mo), Derek MacKinnon (Kenny Hampson), Sandra Currie (Mitchy), Greg Swanson (Class President), Anthony Sherwood (Jackson), Howard Busgang (Ed), Steve Michaels (Brakeman)
---
Plot
A group of med students from the Sigma Phi Omega fraternity play a cruel gag on nerd Kenny Hampson at a New Year's Party where Alana lures Kenny into bed, only for him to find a corpse taken from the morgue waiting there. The shock sends Kenny insane. Three years later, the same group holds a fancy dress party aboard a train that they have chartered for a cross-country trip to celebrate their graduation. However, Kenny sneaks aboard in disguise and starts killing off those responsible for the prank.
---
While Terror Train is not much more than a wheelbound Friday the 13th (1980), it was one of the better films to emerge in the short-lived but prolific 1980-3 slasher cycle. Writer T.Y. Drake was apparently seeking to come up with a slasher copycat and after seeing the train film The Silver Streak (1976) had the idea of combining the two.
The plot treads through the basic cliches and set-ups of the slasher genre. Director Roger Spottiswoode makes a slick and effective package of the material and generates a fair degree of tension. That said, Spottiswoode never pushes the film – there is none of the eerie suspense of Halloween (1978), none of the novelty gore set-pieces of the Friday the 13th series, no sequences that genuinely stand out in memory other than in terms of general competence.
The one thing that did stun me when I originally saw the film on the big screen is the photography, which in a surprising touch of class comes from Stanley Kubrick's regular cinematographer John Alcott. The scenes of the train moving through the haunted snowbound Canadian twilight zone, which hovers on the empty ink-blue edge of midnight, have an extraordinary beauty.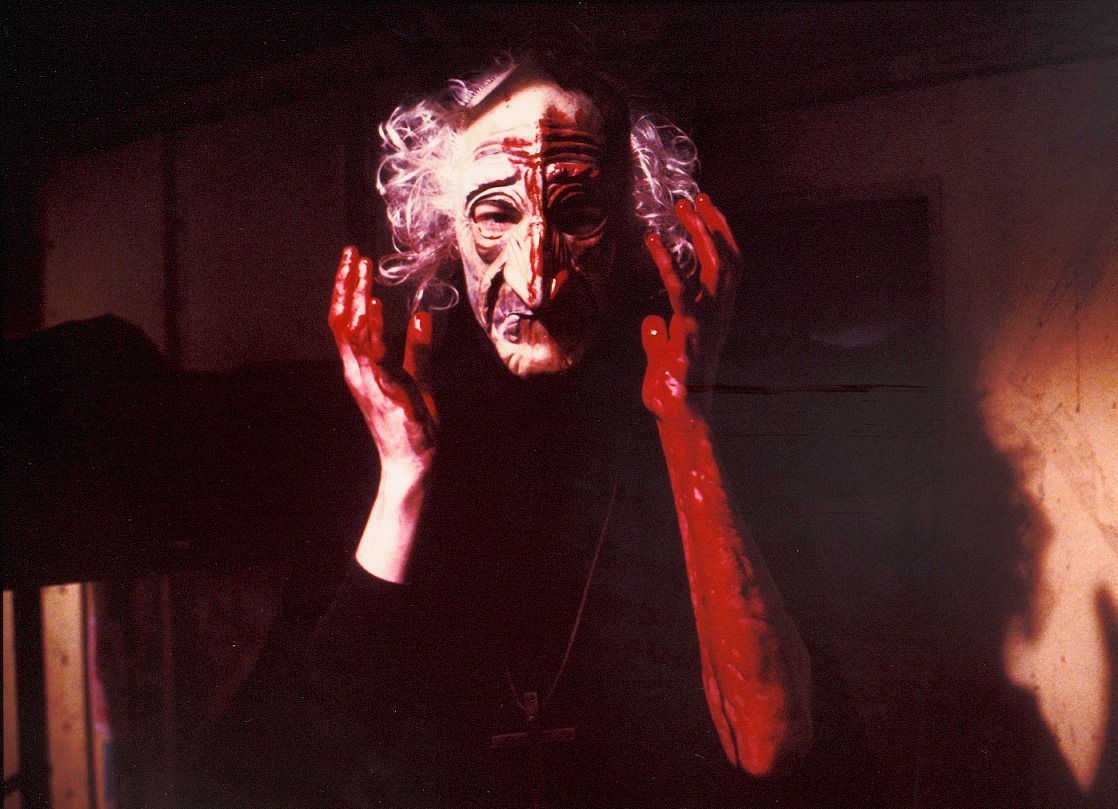 Jamie Lee Curtis, who rose to become the quintessential early 1980s horror heroine after Halloween and was promptly placed in a host of identical roles before quitting to avoid typecasting the year after this, delivers another of her always reliable genre roles.
Elsewhere, it is an unusual cast, including Ben Johnson as an aging conductor and Hart Bochner as the cruel ringleader of the group. Real-life celebrity magician David Copperfield appears as an enigmatic character called The Magician and manages to capture the film with his handsome charisma and well-polished showmanship.
Terror Train was a reasonable success internationally. Surprisingly, it is one of the few 1980s horror films to have never been sequelised or remade. The subsequent Train (2008) is listed as a remake by the IMDB but has nothing in common other than a somewhat similar premise, least of all that that film fails to credit Terror Train as a source, which is what usually denotes a remake.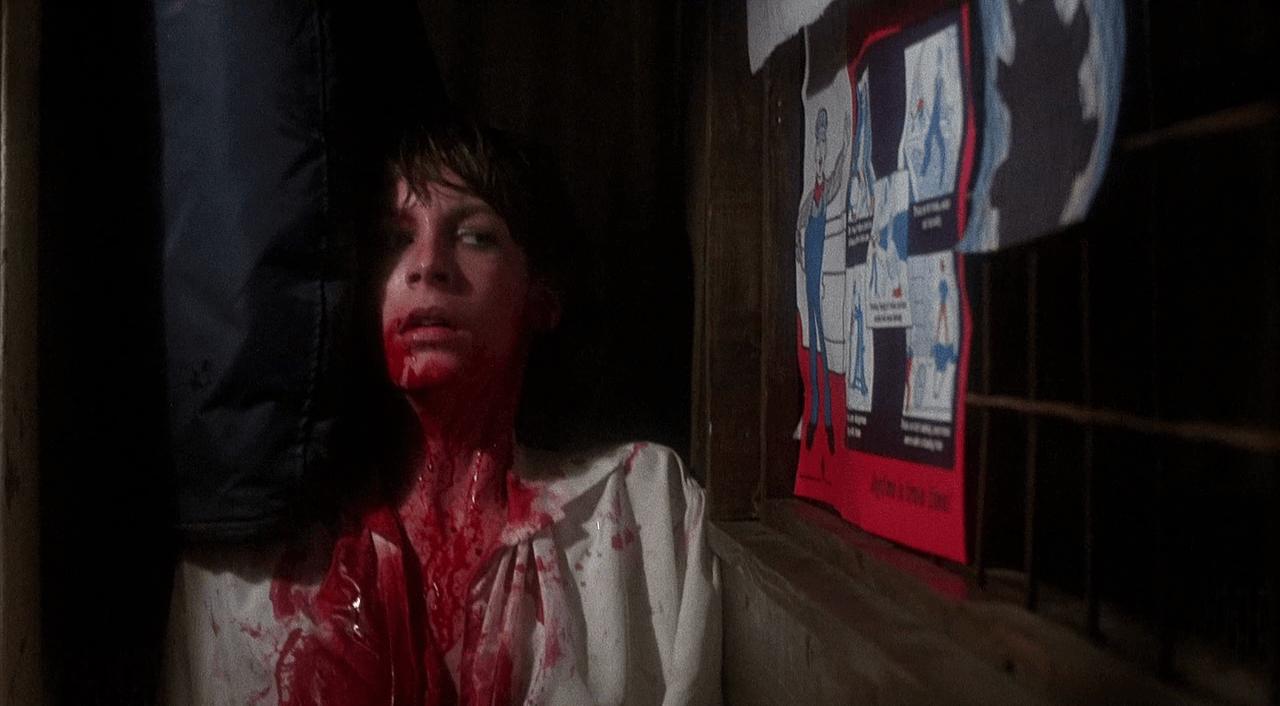 Terror Train was directed by Canadian Roger Spottiswoode, who went on to more high profile things, including the acclaimed war zone journalism film Under Fire (1982), followed by the mainstream likes of Air America (1990), Stop! Or My Mom Will Shoot (1992), the James Bond film Tomorrow Never Dies (1997) and the Arnold Schwarzenegger sf/action film The 6th Day (2000).
Sandy Howard was a prolific producer of the 1970s and 80s with hits like A Man Called Horse (1976). In other genre films, he also produced The Neptune Factor: An Underwater Odyssey (1973), The Devil's Rain (1975), Embryo (1976), The Island of Dr Moreau (1977), The Silent Flute/Circle of Iron (1979), Meteor (1979), Savage Harvest (1980), Angel (1984), Secrets of the Phantom Caverns/What Waits Below (1984) and Blue Monkey/Insect (1987).
---
---