---
Crew
Director – William Lustig, Screenplay – C.A. Radstone & Joe Spinell, Story – Joe Spinell, Producers – William Lustig, Andrew Gavroni & Judd Hamilton, Photography – Robert Lindsay, Music – Jay Chattaway, Special Effects/Makeup Effects – Tom Savini. Production Company – Magnum.
Cast
Joe Spinell (Frank Zito), Caroline Munro (Anna D'Abroni), Gail Lawrence (Rita), Kelly Piper (Nurse), Rita Montone (Hooker)
---
Plot
New York City is terrorised by Frank Zito, a maniac who kills women and nails their scalps to the storefront mannequins he beds. When photographer Anna D'Abroni takes his photo in the park, Frank decides that she will be his next victim. He befriends Anna and then kills her friend, before coming after her.
---
Maniac was an extreme effort that was justifiably crucified during the backlash against slasher misogyny and violence in the early 1980s. Within the genre, Maniac has received some of the most vile and hateful reviews ever heaped on a film, although it has started to be reconsidered in the 2010s. Contrarily, for the sake of its sheer perversity, one enjoyed it. Doing so is somewhere in there with trying to defend films such as Cannibal Holocaust (1979) that have no redeeming social value whatsoever but manage to have considerable effect in their sheer ferocity and determination to go all the way.
You cannot deny that, despite a low-budget, Maniac is well-made – a sequence where a nurse is chased through a deserted subway, which comes filled with the increasing build-up of mishaps and the use of distorted lenses and amplified sounds to convey her fear as she tries to hide, manages to build to an incredibly paranoiac intensity.
A scene where makeup effects artist Tom Savini, playing a guy making out in a car, gets his head blown off has strong impact. As does the scene where Joe Spinell stabs at Caroline Munro's roommate bound to a bed as she pitifully begs him not to. If that is not enough, just as much of the film is approached with tongue perversely tickling the inside of the cheek – a scene with the obese Joe Spinell squashing a prostitute as he humps then strangles her veers between the grotesquely funny and the horrific.
The film also has an atmospheric score from Jay Chattaway, who would later go onto score the various modern Star Trek series. One could even go far as to say that Maniac is a better film than Friday the 13th (1980) – it generates decent suspense; the killer is not a mindless hulk but a squalid sad everyday figure; and we are never invited to take his point-of-view as he kills victims, rather the onslaught conveys a terrifyingly real sense of terror on the recipient's part.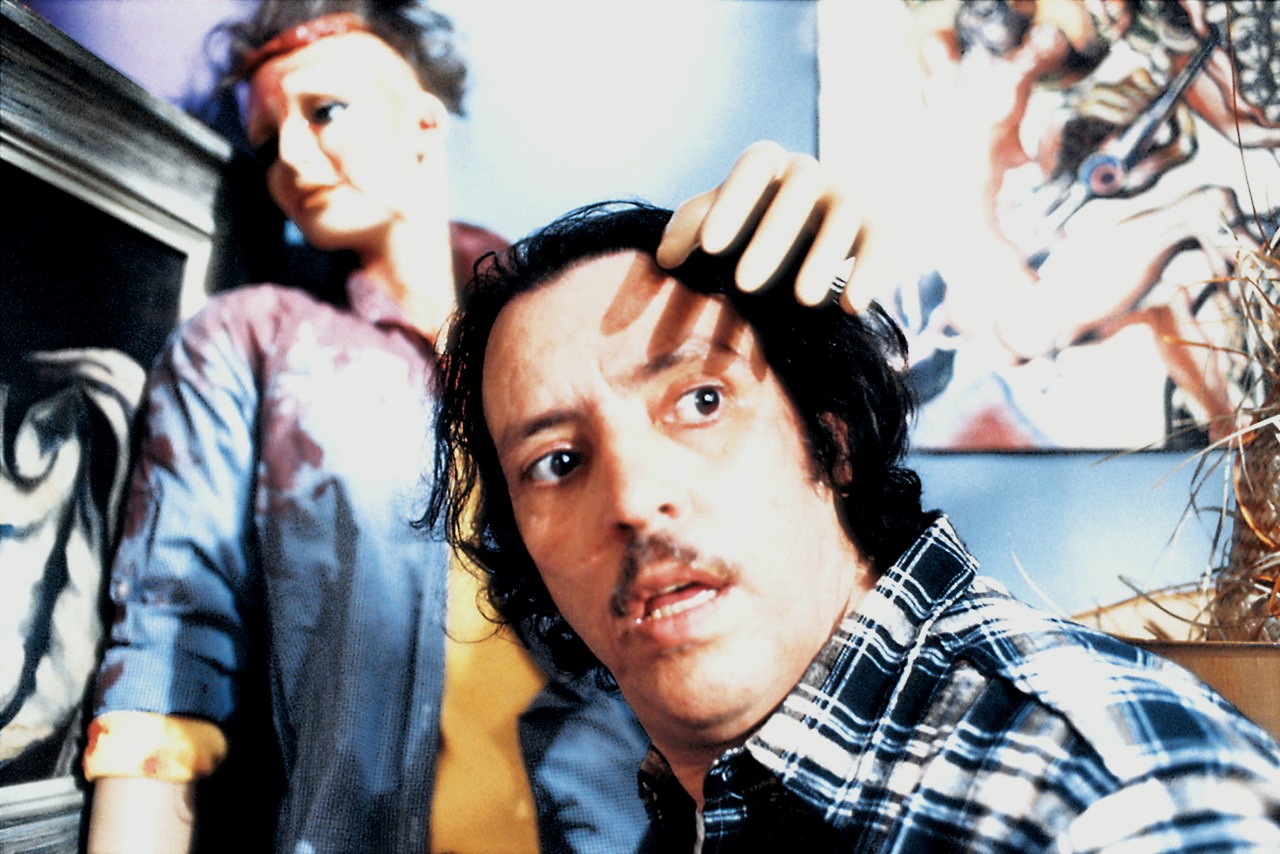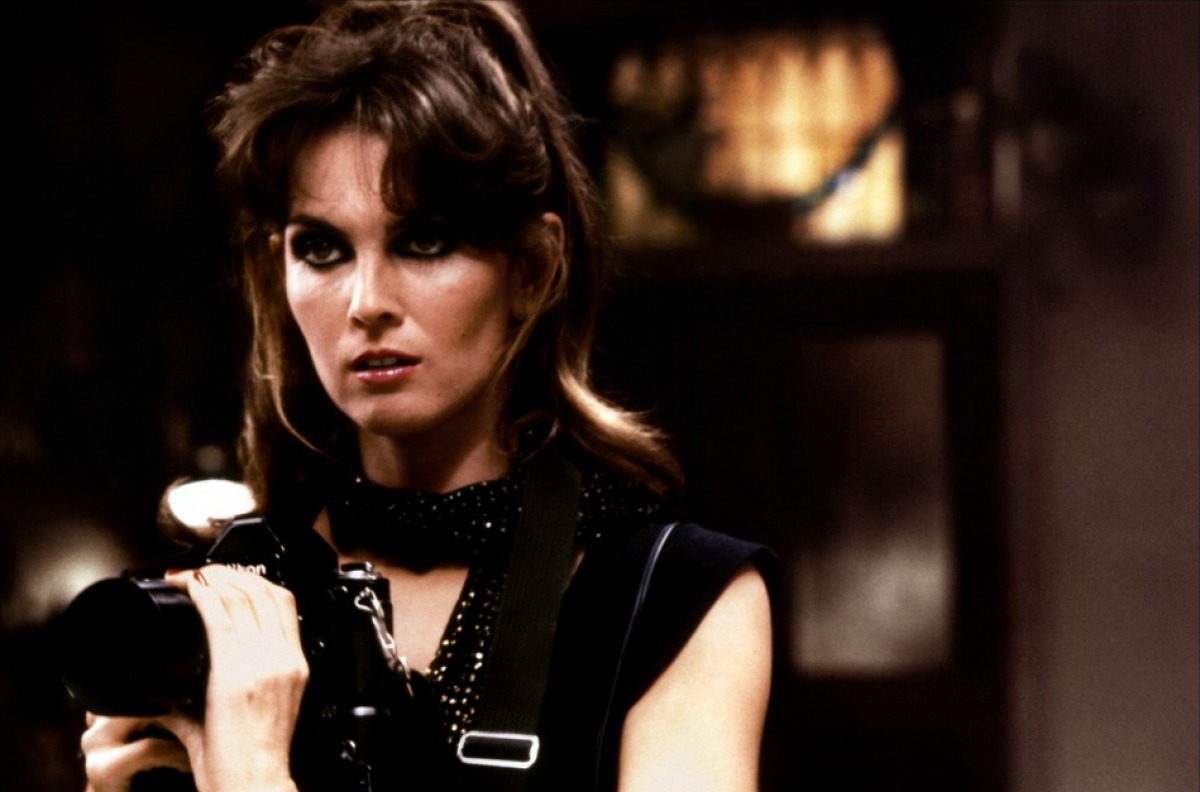 On the minus side, the story is a plotless ramble. The film never amounts to anything more than its string of butcherings. The scenes between Joe Spinell and Caroline Munro are awkward. There is something here, in the relationship between the loser and the unattainable model, where Maniac seems almost to be attempting to be a slasher version of Taxi Driver (1976), a film that Spinell also appeared in – but the scenes only give the impression that they were improvised on the spot. Joe Spinell gives a series of long and rambling monologues to himself. There is a bafflingly over-the-top supernatural climax.
Maniac (2012) was a remake starring Elijah Wood, which had the novelty of being shot in first-person point-of-view. At one point, Joe Spinell got together with director Buddy Giovinazzo to shoot a promo reel for a projected sequel Maniac 2: Mr Robbie (1986), although this was never able to attract the financing to go ahead before Spinell's death in 1989. Joe Spinell later appeared in The Last Horror Film (1982) in which he plays a psycho stalking actress Caroline Munro through the Cannes Film Festival.
Prior to this, William Lustig had directed porn films such as The Violation of Claudia (1977) and Hot Honey (1977). He went onto direct action films like Vigilante (1982) and returned to the genre upon several occasions, most notedly with the Maniac Cop series written by Larry Cohen, which consisted of Maniac Cop (1988), the amazing Maniac Cop II (1990) and Maniac Cop 3: Badge of Silence (1992), as well as Uncle Sam (1997) about an undead military veteran, and other efforts such as Relentless (1989). Nowadays, Lustig works as a producer of dvd extras. He also acted as a producer on the Maniac remake.
---
---