aka You Better Watch Out
---
Crew
Director/Screenplay – Lewis Jackson, Producers – Peter Kameron & Burt Kleiner, Photography – Ricardo Aronovich, Music – Don Christensen, Joel Harris & Julia Heyward, Special Effects – Tom Brumberger, Production Design – Lorenzo Mans. Production Company – Edward R. Pressman Productions/Red Suit Productions.
Cast
Brandon Maggart (Harry Stadling), Jeffrey DeMunn (Philip Stadling), Dianne Hull (Jackie Stadling), Joe Jamrog (Frank Stoller), Peter Neuman (Moss Garcia), Patricia Richardson (Moss's Mother), Scott McKay (Mr Fletcher), Peter Friedman (Mr Grosch), Ray Barry (Detective Gleason), Sam Gray (Inspector Grella), Bobby Lesser (Detective Gottlieb). Marian Vitale (Mrs Stoller)
---
Plot
On Christmas Eve of 1947, Harry Stadling is mentally scarred after he and his brother sneak out of their room to see their mother fooling around with their father who is dressed as Santa. In the present, Harry works at the Jolly Dream toy company and is an asocial loner. He carefully observes the children of the neighbourhood and takes notes in ledgers about their good and bad behaviours. After watching the Thanksgiving Parade, Harry receives an epiphany and puts on a Santa suit. As Christmas nears, he steals toys from the factory and distributes them to the children of the neighbourhood. However, when revellers mock him, he is driven to turn and kill them. Emboldened, Harry continues on to start punishing those he perceives as having been naughty.
---
Every Christmas season sees a mountain of insipid Christmas-themed made-for-tv movies and the occasional theatrical film. There is a whole other flip side of the coin with a burgeoning sub-genre of Christmas-themed horror films. The Christmas slasher film has almost grown to become its own genre niche, beginning with the All Through the House segment of Tales from the Crypt (1972) and continuing through the likes of Black Christmas/Silent Night, Evil Night (1974), To All a Good Night (1980), Silent Night, Deadly Night (1984) and sequels, Santa Claws (1996), Psycho Santa (2003), Black Christmas (2006), Deadly Little Christmas (2009), Silent Night (2012), All Through the House (2015) and Good Tidings (2016).
There have been other Christmas horror films too with the likes of Jack Frost (1997), Santa's Slay (2006), the Finnish-made Rare Exports (2010), Santa Claus vs. the Zombies (2010), and recently a number of Krampus films beginning with the high-profile Krampus (2015), even two anthologies of Christmas horror stories with A Christmas Horror Story (2015) and Unholy Night (2019).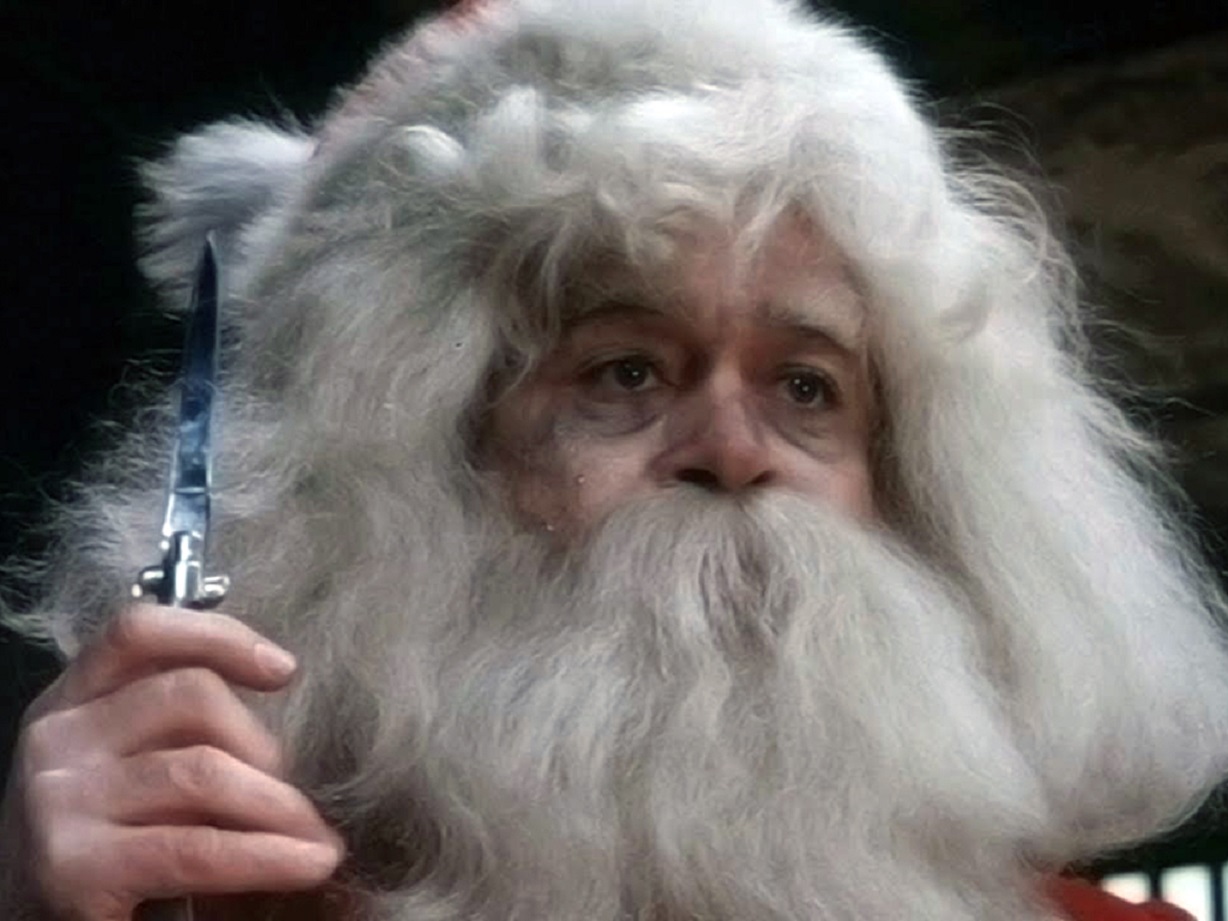 This was originally released as You Better Watch Out, although does not appear to have been seen by many people under the title. In very short course, it re-released under the title Christmas Evil to take advantage of the spate of holiday-themed slasher films that were all the rage following the massive success of Halloween (1978) and the same year's Friday the 13th (1980).
For all that, You Better Watch Out/Christmas Evil doesn't sit easily as a slasher film – at least in the same way that Silent Night, Deadly Night or the same year's To All a Good Night does. Rather than a film about a deranged killer slaughtering teens, it is more a film that draws an audience into an individual's disturbed headspace.
Certainly, coming to You Better Watch Out/Christmas Evil with the expectation of it being another Christmas slasher film offsets your watching it. There is the 1947 flashback opening that gives the cod psychological motivation typical of the slasher but the film never seems to follow up on any of this for a long time – it is not until well over two-thirds of the way through that the psycho Santa starts to kill victims, for instance. You sit watching and wondering where it is all going.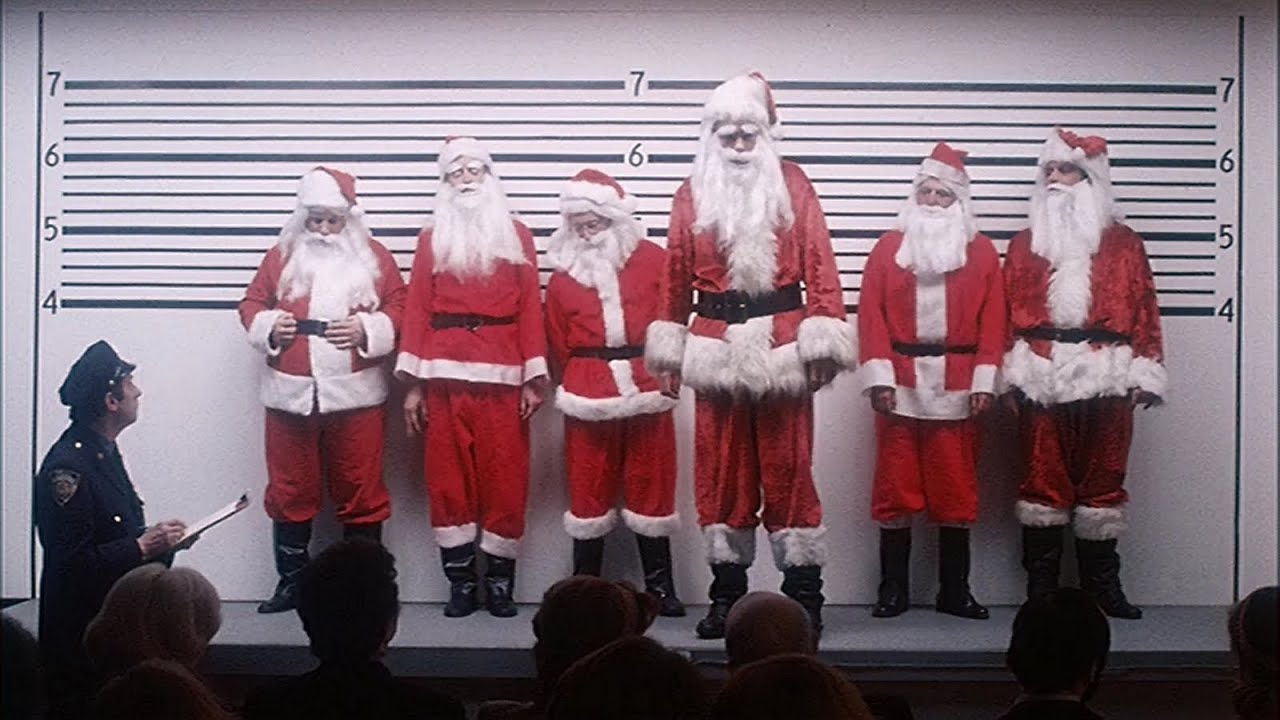 Of course, this does become the opportunity for director Lewis Jackson, aided considerably by a weirdly atonal score, to draw us into the protagonist's progressively more disturbed headspace. The film becomes something of a very strange fairytale – it is fascinating as we watch Brandon Maggart enacting the weird sense of Christmas morality the film holds up, giving presents to the deserving and punishing those on the naughty list.
It is really quite something when we get to the scene where Brandon Maggart dances with the children among a group of Christmas revellers and then delivers a stern warning to be good or next Christmas he will deliver something bad. There is an equally remarkable scene where Brandon Maggart is pursued through the streets by a lynch mob, only for the children to gather around to protect him as one of the fathers wields a switchblade. This does lead to a uniquely weird and completely off the wall ending that hits the film's sense of being a surreal fairytale on the head perfectly.
---
---