aka Silent Night, Evil Night
---
Crew
Director/Producer – Bob Clark, Screenplay – Roy Moore, Photography – Reg Morris, Music – Carl Zittrer, Art Direction – Karen Bromley. Production Company – August Films/Film Funding.
Cast
Olivia Hussey (Jess Bradford), Keir Dullea (Peter Smythe), Margot Kidder (Barb), Maria Waldman (Mrs MacHenry), Andrea Martin (Phyl), James Edmond (Mr Harrison), John Saxon (Lieutenant Fuller), Douglas McGrath (Sergeant Nash)
---
Plot
As Christmas nears in a university town, a killer strikes inside a girls' sorority house.
---
In the 1970s, director Bob Clark made a number of films that have developed a minor cult – Children Shouldn't Play With Dead Things (1972), Dead of Night/Deathdream/The Night Walk (1974) and Black Christmas. Later Clark went on to work as a more commercial director with films as diverse as the Sherlock Holmes/Jack the Ripper pastiche Murder By Decree (1979), the crass teen makeout film Porky's (1982), the childhood nostalgia film A Christmas Story (1984), the war film Turk 182 (1985), the screwball comedy Loose Cannons (1989) and the children's film Baby Geniuses (1999).
Black Christmas interestingly prefigures the slasher film. It sets up the mystery man stalking nubile co-eds theme that was made into a formula a few years later by Halloween (1978) and Friday the 13th (1980). Black Christmas has developed a small cult but has never been recognised in any major way as the progenitor it is. In fact, it does a good job of working the formula – a considerably better one than Friday the 13th and imitators. There is a particularly effective ending where the person shot as the killer is revealed to be the wrong one and the film fades out with someone else still waiting in the house.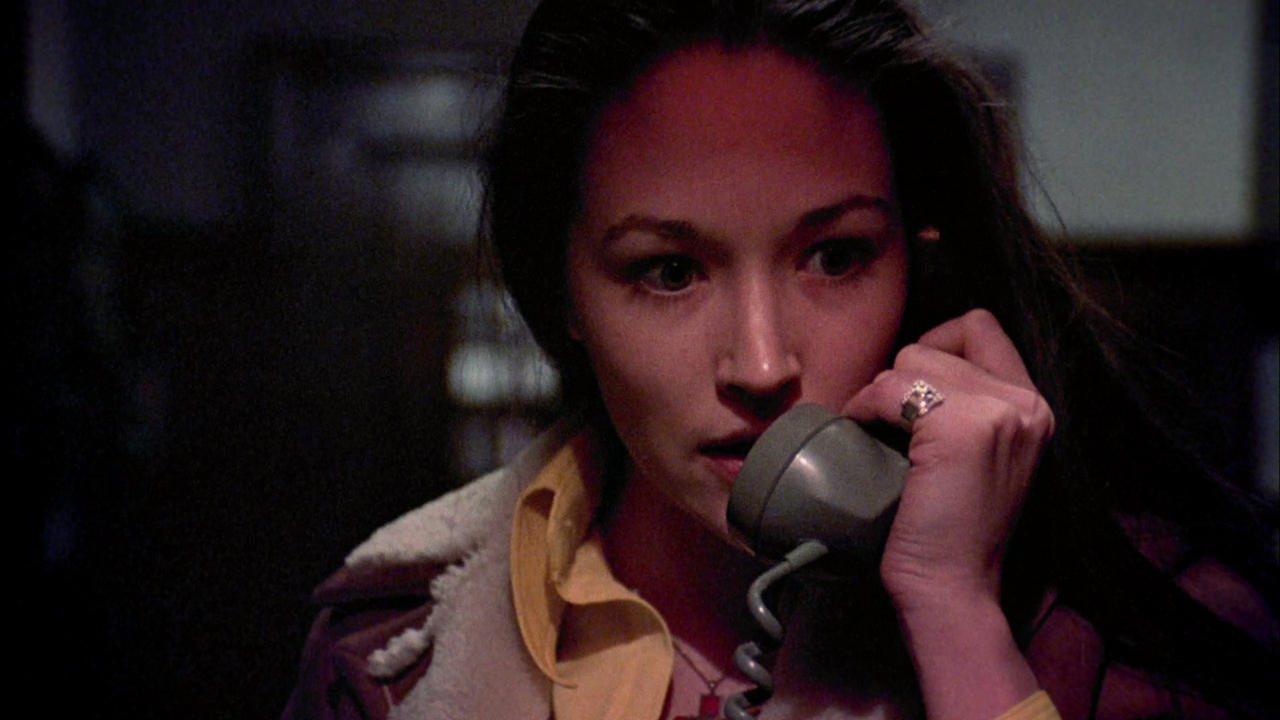 Characterisation is also far better than in most slasher films. Bob Clark has a considerable sense of humour. Margot Kidder, a few years before becoming Lois Lane in Superman (1978), is positively hilarious – convincing cops that the school's exchange code is 'Fellatio', giving hilarious little speeches about turtles that screw for two days, and in one shot feeding alcohol to children. The film was sold with the great tagline "If this picture doesn't make your skin crawl, it's on too tight."
Like Halloween, Friday the 13th et al, Black Christmas takes place on a holiday. In fact, this was the first slasher film to be set around the Christmas date and would be followed by the likes of To All a Goodnight (1980) (which borrowed the same basic setting of the girl's dormitory used here), Christmas Evil/You Better Watch Out (1980), Silent Night, Deadly Night (1984) and sequels, Santa Claws (1996), Psycho Santa (2003), Black Christmas (2006), Deadly Little Christmas (2009), Silent Night (2012), All Through the House (2015) and Good Tidings (2016). There have been other Christmas horror films too with the likes of Jack Frost (1997), Santa's Slay (2006), the Finnish-made Rare Exports (2010), Santa Claus vs. the Zombies (2010), and recently a number of Krampus films beginning with the high-profile Krampus (2015), even two anthologies of Christmas horror stories with A Christmas Horror Story (2015) and Unholy Night (2019).
The film was twice remade as a more generic slasher film Black Christmas (2006) and the much more feminist Black Christmas (2019).
---
---