---
China/Hong Kong/France/Italy. 2004.
Crew
Director/Screenplay/Producer – Wong Kar Wai, Photography – Christopher Doyle, Kwan Pun Leung & Yiu Fai-Lai, Music – Shigeru Umebayashi, Visual Effects – BUF (Supervisor – Sebastien Drouin), Production Design – William Chang Suk Ping. Production Company – Block 2 Pictures/Paradis Films/Orly Films/Classic SRL/Shanghai Film Group Corporation/Jet Tone Films.
Cast
Tony Leung Chiu Wai (Chow), Zhang Ziyi (Bai Ling), Faye Wong (Wang Jingwen), Gong Li (Su Lizhen), Carina Lau (Lulu/Mimi), Wang Sum (Mr Wang/Train Captain), Takuya Kimura (Tak), Ping Lam Siu (Ping), Maggie Cheung (Siu Li Zhen)
---
Plot
A Hong Kong journalist, Chow, remembers back across the numerous women he loved during the 1960s. He spent the night with a woman in Room 2046 at the rundown Oriental Hotel but when he returned there was no trace of her. He decided to rent Room 2046 however it was being refurbished and so he took the neighbouring 2047. He befriended and then engaged in a casual relationship with 2046's inhabitant, the prostitute Bai Ling, but they parted ways when he refused to stop seeing other women for her. He next befriended the landlord's daughter Jingwen who was in love with a Japanese man. When her father forbade her to contact the other man, Chow helped her by having their love letters delivered to his room. After they discovered a mutual interest in writing, he took Jingwen on as an assistant. While in Singapore, Chow became fascinated with an enigmatic gambler Su Lizhen and wanted her to come away with him. Throughout all of this he was inspired to write an erotic science-fiction novel, which he titled '2046' and was set in a future where the world is connected by train and 2046 is a city where people travel to recapture memories because nothing ever changes.
---
Hong Kong director Wong Kar Wai has become a festival and arthouse favourite. I first discovered Wong Kar Wai with his third film, the delightful Chungking Express (1994), which seemed to burst forth onto the screen with an exuberant freshness. On the other hand, Wong's subsequent film Ashes of Time (1994), a ponderous and remote venture into classic Hong Kong Wu Xia and his Chungking follow-up Fallen Angels (1995), left me cold. Wong continued to delight arthouse audiences with Happy Together (1997) and especially the international hit of In the Mood for Love (2000). In genre material, Wong Kar Wai also wrote the scripts for The Haunted Cop Shop (1987) and sequel The Haunted Cop Shop II (1988), and Saviour of the Soul (1991).
Through these, Wong Kar Wai has developed a distinctive style. His films have the dreamy lushness of a Douglas Sirk, yet a Sirk that also experiments in elliptical non-linear narrative. The drama in his films is quiet and intimate, often taking place in the smallness of a gaze, a casual observation, the touch of a hand. Wong often works without a clear script and prefers to improvise his films with his actors, which has caused undue frustration to his financial backers. He is also known for his lengthy shooting schedules – Ashes of Time had an arduous year-long shoot in mainland China, while In the Mood for Love was forced to relocate countries and dragged on for fifteen months.
2046 experienced similar problems – it took five years to make (with the cast and crew often joking that the title referred to the date that the film would be finished by). The filming was spread out over some six different countries, including a shoot in China that had to be shut down because of the SARS outbreak, resulting in Wong Kar Wai literally taking the print of the film directly from the edit room to its premiere at the Cannes Film Festival.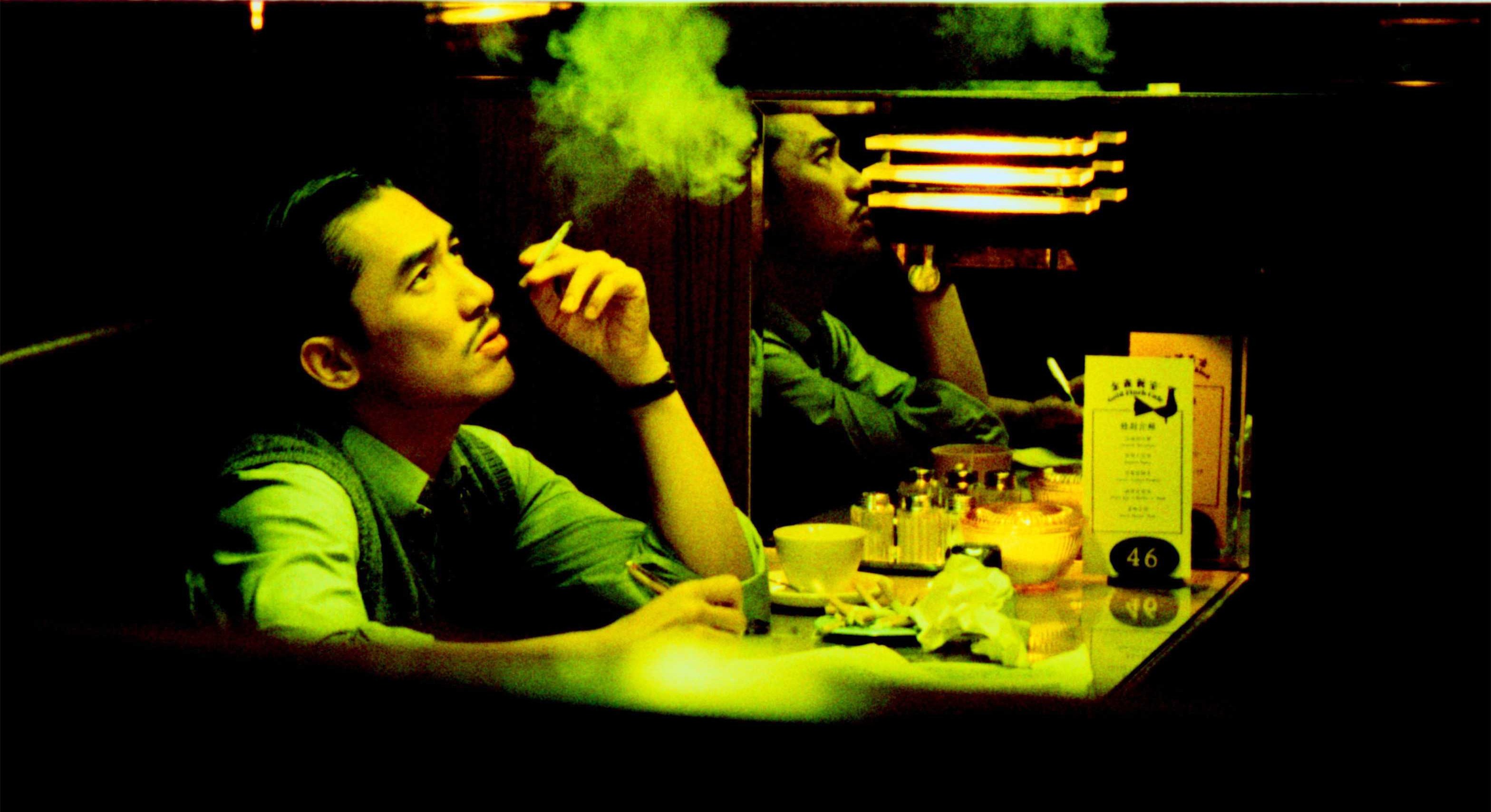 Wong Kar Wai's films have elliptical plots, feature characters living in private worlds and are often melancholy and slow moving. Wong's style is something that has had people claim him as one of the great living directors and just as equally leaves others out in the cold. 2046 is no different and received wildly mixed reviews. Wong's films involve repetitions and mirrorings.
Indeed, 2046 is sometimes a grand unification of most of Wong Kar Wai's previous movies. It is loosely a sequel to In the Mood for Love, which also starred Tony Leung Chiu Wai and Maggie Cheung, who play the same characters here, and where mention is made by Leung of how he is haunted by an affair with a married woman that ended badly, which is what we are led to believe leads to his profligacy. The plot here echoes that of In the Mood, which also featured a story about an affair conducted by two people in neighbouring apartments. Furthermore, the character of Lulu, who mysteriously disappears at the start after spending the night with Leung, also appeared in Wong Kar Wai's second film, the less well-known Days of Being Wild (1991) about troubled youth.
Wong Kar Wai's films are ones of infinite layers where scenes are often repeated each with minor variations. Here the dalliances with the various women are interwoven so that one seems to be a part of another and it is difficult to tell which is which, this being particularly the case when the encounter with Gong Li's gambler is interwoven with the scenes at the start where what initially seems like one single encounter but in fact hold the nexus of three different encounters.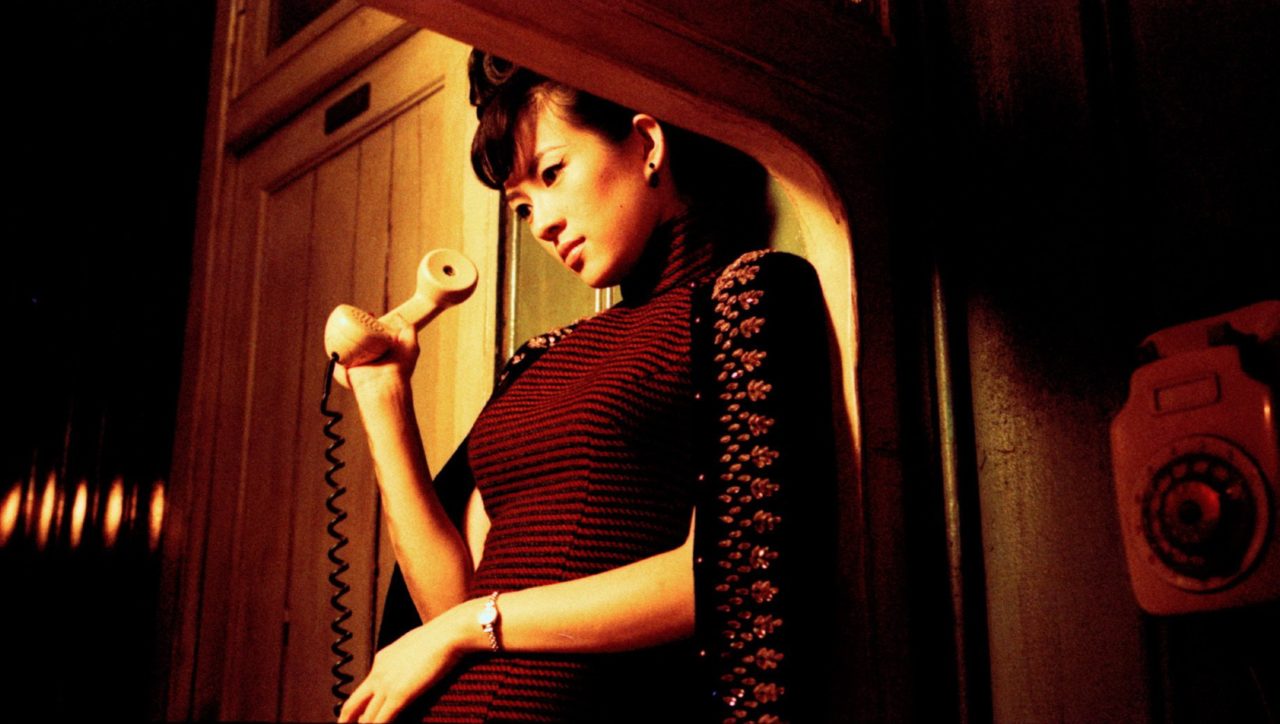 2046 is an often exquisitely beautiful film in Wong Kar Wai's bared intimacies and the overwhelming sense of longing he creates for lost moments that one aches to be able to capture again. There are few films that leave one with such a sense of melancholic loss for things that could have been.
All the cast perform beautifully. Tony Leung Chiu Wai has a wonderfully polished charm – you can see in him the graces that draw so many women to him – and all the others play well, especially good being Zhang Ziyi, the immensely talented young Chinese actress from Crouching Tiger, Hidden Dragon (2000), in the role of the prostitute.
The caution that should be made to cursory genre samplers is that 2046 is not really a science-fiction film. It is partly set in the future and does contain one section that is certainly science-fiction, however this is only a story that is being written by Tony Leung Chiu Wai. Most of the film is concerned with telling a series of episodic stories about Tony Leung Chiu Wai's many loves. Crucially, the science-fiction element is a peripheral but not an integral part of the story (although this could well have been a result of the multiple editings the film underwent between Cannes and its premiere in different countries, with the science-fiction elements purportedly having been more prominent in some of the earlier versions).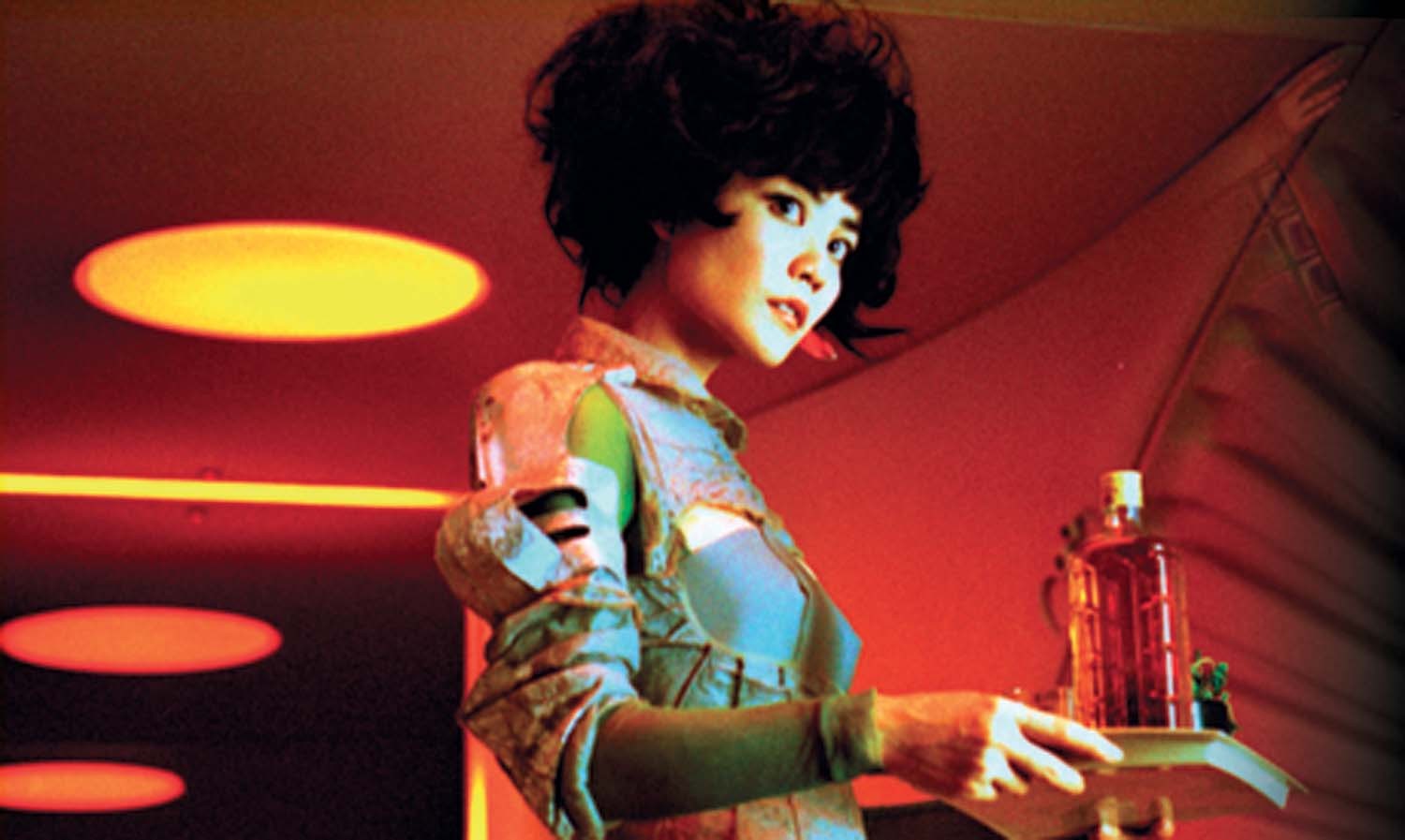 2046 is not even the date the film is set, as some have assumed. For Wong Kar Wai the future is an allegorical place – one where his recurrent fascination with the weight of memory is inverted. Here the future, rather than the past, ironically becomes an allegorical place where all memories are located and nothing ever changes.
The only genuinely science-fictional part of the story is a section that Tony Leung Chiu Wai narrates during the story 2047 that he is writing about a Japanese man on the train who implores a sex android porter to come away with him, only for her to choose her own freedom. This does not receive as much time (or science-fictional substance) as one would have liked, but has a lovely forlorn tone to it.
(Winner in this site's Top 10 Films of 2004 list. Nominee for Best Actor (Tony Leung Chiu-Wai) and Best Actress (Zhang Ziyi) at this site's Best of 2004 Awards).
---
---