---
Crew
Director/Producer – Vipul Amrutlal Shah, Screenplay – Aatish Kapadia & Suresh Nair, Dialogue – Aatish Kapadia & Ritesh Shah, Based on the Play by Desai Gusarati, Photography – Sejal Shah, Music – Pritam, Lyrics – Irshad Kamil, Background Music – Salim-Sulaiman, Visual Effects – Pixion (Supervisor – Prasad Sutar), Production Design – Nitin Chandrakant Desat. Production Company – Sunshine Pictures Pvt. Ltd/Blockbuster Movie Entertainers/Cinema Capital Venture Fund/PVR Pictures.
Cast
Akshay Kumar (Kishen Chopra), Aditya Roy Kapur (Bunty Chopra), Aishwarya Rai Bachchan (Mala Malhotra Chopra), Rannvijay Singh Singha (Kundan lal Kapoor), Om Puri (Rai Bahadur Dyanchand), Kirron Kher (Bholi Devi), Neha Dhupai (Mona), Rajpal Yadav (Bhiku), Randhir Kapoor (Professor Anthony Gonsalves), Sudeepa Singh (Tanya Gonsalves)
---
Plot
Bunty Chopra is a single Mumbai man in his mid-thirties. He is unhappy because his parents are always arguing – his mother Mala is upset because his father Kishen, a successful restaurateur, never pays her any attention, while he resents her constant spending. This has affected Bunty so much that he refuses to marry his girlfriend Tanya Gonsalves. Tanya takes him to her uncle Anthony, a scientist, in the hope he can make Bunty see sense but Bunty is more interested in the uncle's design for a time machine. At Bunty's parents' 35th wedding anniversary, the two finally decide to divorce after a bitter argument. A distraught Bunty goes to the professor and commandeers the time machine to return to 1975 just before his parents married. He visits the two where they live as neighbours under parents that are equally hard-headed and stubborn. The young Mala and her handsome friend Kundan delight in humiliating the nerdy Kishen. It is up to Bunty to get his father to stand up to himself and win Mala over to marrying him rather than Kundan.
---
It surprises some people to learn that India has the largest movie-making industry of any country in the world. This has earned the nickname Bollywood, a concatenation of Bombay (Mumbai), the centre of Indian filmmaking, and Hollywood (although this term is technically a misnomer as a great many films are also made outside of Mumbai). Bollywood cinema is different to Hollywood moviemaking. Films are generally made on much lower budgets. Much of Bollywood's output seems made to a single formula, one that seems to involve a mix of romance, drama and a good deal of singing and dancing, but rarely much in the way of genre bending or venturing outside of this – there is, for example, very little horror and science-fiction made in Bollywood.
Bollywood also has no equivalent of the Hollywood studio system – films are independently financed and can sometimes be backed by disreputable and underworld sources. Bollywood often blatantly borrows their plots from Western models and in ways that would almost certainly cause copyright lawsuits anywhere else – presumably their distance from Hollywood and the fact that the films are not being widely seen by English-speaking audiences allows Bollywood filmmakers to get away with far more.
In this respect, Action Replayy is a blatant steal from the plot of Back to the Future (1985). Both films feature a guy travelling back through time where he endeavours to get his nerdy father together with his mother so that he can be born. In both films, there is a bully who takes delight in humiliating the father – although here the bully also becomes a romantic rival for the mother's affections. Where Back to the Future was more about Michael J. Fox getting his parents to loosen up and become more hip, Action Replayy is more traditional minded and is about Aditya Roy Kapur setting out to prevent his parents from divorcing.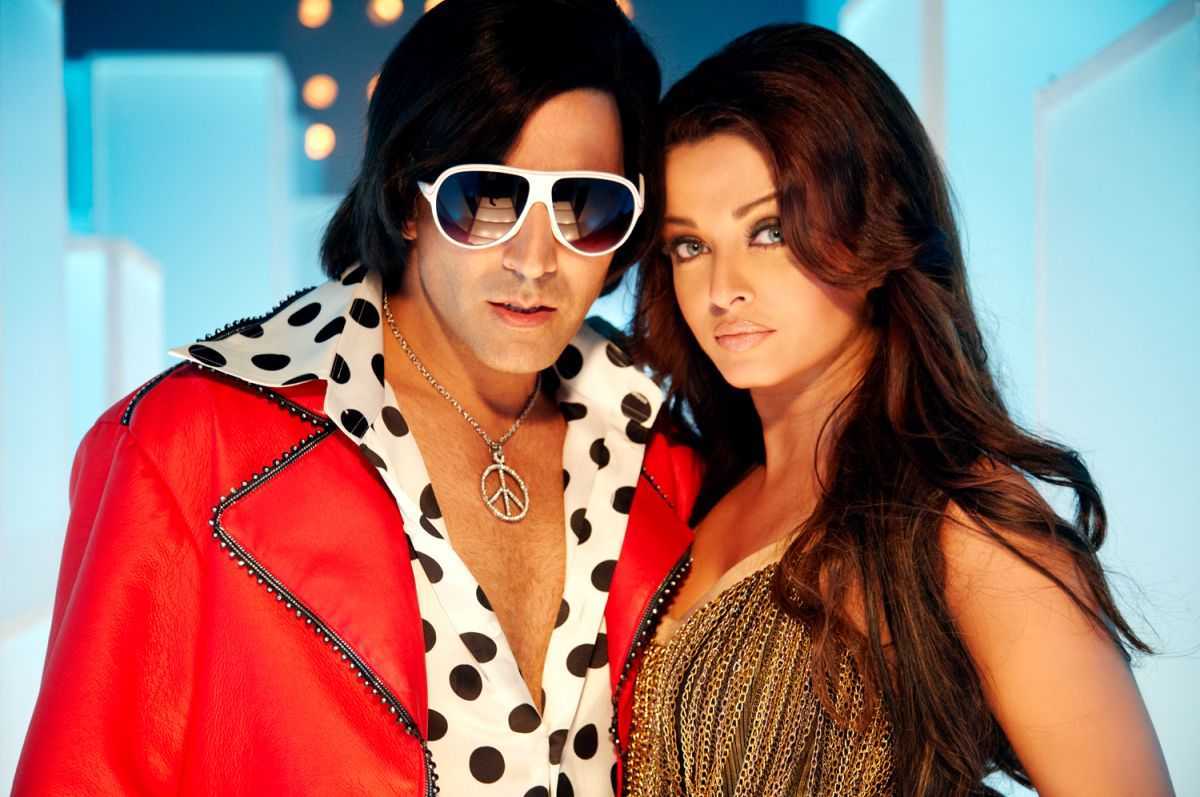 As science-fiction, Action Replayy is negligible. The film has no interest in the science-fiction elements of the story – any complications over the time travel process are brushed over as quickly as possible. There also seems no culture shock element when Aditya Roy Kapur travels back to 1975. Maybe it is my lack of detailed familiarity with Indian/Mumbai culture but the clothing styles seem the same in both eras and apart from a couple of throwaway lines about the city being renamed from Bombay and Coca-Cola being banned in a couple of years, the film could otherwise be taking place in the present-day.
Most of the film's considerable running time (128 minutes) gets sidetracked by lame comedy routines – Rannvijay Singh Singha and Rajpal Yadav throwing water balloons at Akshay Kumar; an agonising sequence with Aishwarya Rai Bachchan playing a prank phone-call on Akshay Kumar. These gags go on and on and drag the film's pace out. Most of the film is centred around a series of gags with Aditya Roy Kapur trying to prep the unbelievably nerdy Akshay Kumar to propose to Aishwarya Rai.
The peculiarly Bollywood nature of the production leads to some bizarre plotting contrivations here – like the method of deciding who wins Aishwarya Rai's hand being a singing competition held between the two men where they must demonstrate their ability to sing in either two or four voices (I am not exactly sure what the subtitling means here – at one point, singing in two voices seems to mean that a man can sing in both a male and female voice, so one is baffled what singing in four voices means).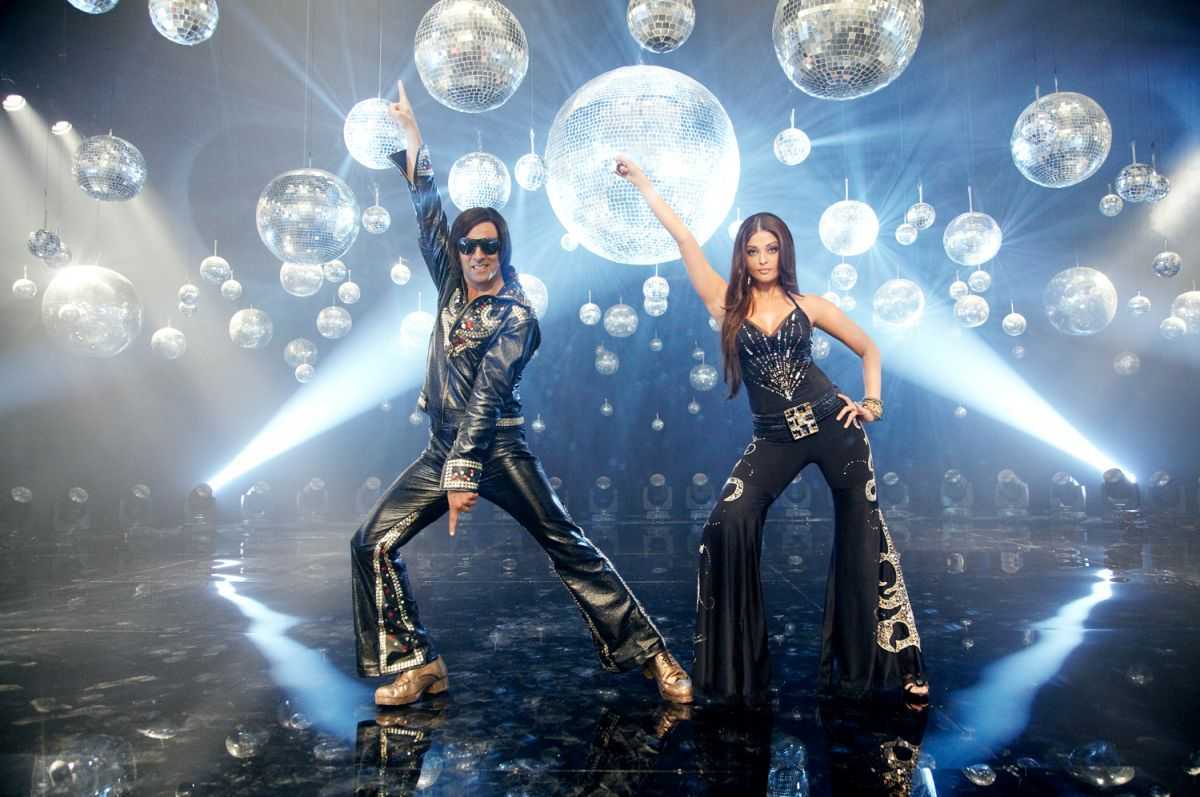 The one thing always guaranteed with a Bollywood film is their song and dance numbers. Bollywood has continued to churn musicals out when the Hollywood fad for these has long since died away. Action Replayy's forte is certainly its musical numbers, which are extremely lively. There is a madcap disco sequence that gets played twice throughout that takes place in a dancefloor lit in a blinding array of strobe lights as Elvis lookalikes strut about, while the usual lilting Indian score has been combined with a frenetic dancebeat, a bewildering mixture of Hinglish lyrics including a chorus-line about "all my ladies and my mans" and much singing about marital strife and how they would like to kill the person who came up with the notion of marriage (see the You Tube clip below if interested).
There is also a dance sequence in a fairground that proves amazingly vibrant with the dancers arrayed in every colour imaginable. The climactic romantic conciliation between Akshay Kumar and Aishwarya Rai borrows a leaf from The Sound of Music (1965) and has the two dancing across mountainsides and through rivers as she undergoes a costume change every few seconds, eventually it would appear managing to cycle through every colour of the rainbow.
---
Trailer here
Song Zor Ka Jhatka here:-
---