---
Crew
Director – Clay Staub, Screenplay – Peter Aperlo & Clay Staub, Producers – Valerie D'Auteuil, Ian Dimerman, Scott Mednick, Andre Rouleau & Brendon Sawatzky, Photography – Miroslaw Baszak, Music – Keefus Ciancia, Visual Effects Supervisor – Jean-Francois Ferland, Visual Effects – Alchemy 24 (Supervisor – J.F. (Jafaz) Ferland), Special Effects Supervisor – Tim Freestone, Makeup Effects Designer – Adrien Morot, Production Design – Rejean Labrie. Production Company – Mednick Productions/Caramel Films/Inferno Pictures/Unquiet Leaves Entertainment/Manitoba Film & Music.
Cast
Amanda Schull (Agent Darla Francis), Shawn Ashmore (Deputy Colt Salter), Milo Ventimiglia (Jackson Pritchard), Bridget Regan (Maria Pritchard), Jonathan Frakes (Sheriff Gruenwell), Spencer Drever (Jonah Pritchard), Sarah Constible (Theresa Locke)
---
Plot
FBI agent Darla Francis flies in to Devil's Gate county to take charge of an investigation into Maria Pritchard and her child Jonah who have gone missing. She is aided by the local sheriff's department but Sheriff Gruenwell is dismissive of her suggestion that they interview Maria's husband Jackson, saying that Jackson didn't do it and that Maria probably just left home. Darla pushes Deputy Colt Salter to ignore these directives and drive her out to Jackson's farm. There they find Jackson in a disturbed state. They discover that he has imprisoned creatures in cages in the basement. As they find, the Pritchard farm has become a locus of UFO activity and it becomes apparent that Maria and Jonah have been abducted by aliens.
---
Devil's Gate was a directorial debut for Clay Staub who had previously worked as a second-unit director, mostly on films by Zack Snyder including the likes of Dawn of the Dead (2004), 300 (2007), Batman V Superman: Dawn of Justice (2016) and Justice League (2017).
Devil's Gate starts out extremely well. Clay Staub has a fantastic feel for the world he has created. He is shooting on location in Manitoba so the landscape is bare plains from horizon to horizon. The colour tone of the film has been bleached out so that everything resembles a rusty brown. The production designer creates a farm with texture that feels as though you could really reach out and pick off flecks of faded paint or smell the air.
And there a good mix of characters that we are introduced to straight away – from Shawn Ashmore's wet-behind-the-ears but earnest deputy to Amanda Schull's no-nonsense FBI agent wanting everything done by proper procedure, which promptly comes up against Jonathan Frakes's sheriff who does everything at a much friendlier, laidback pace.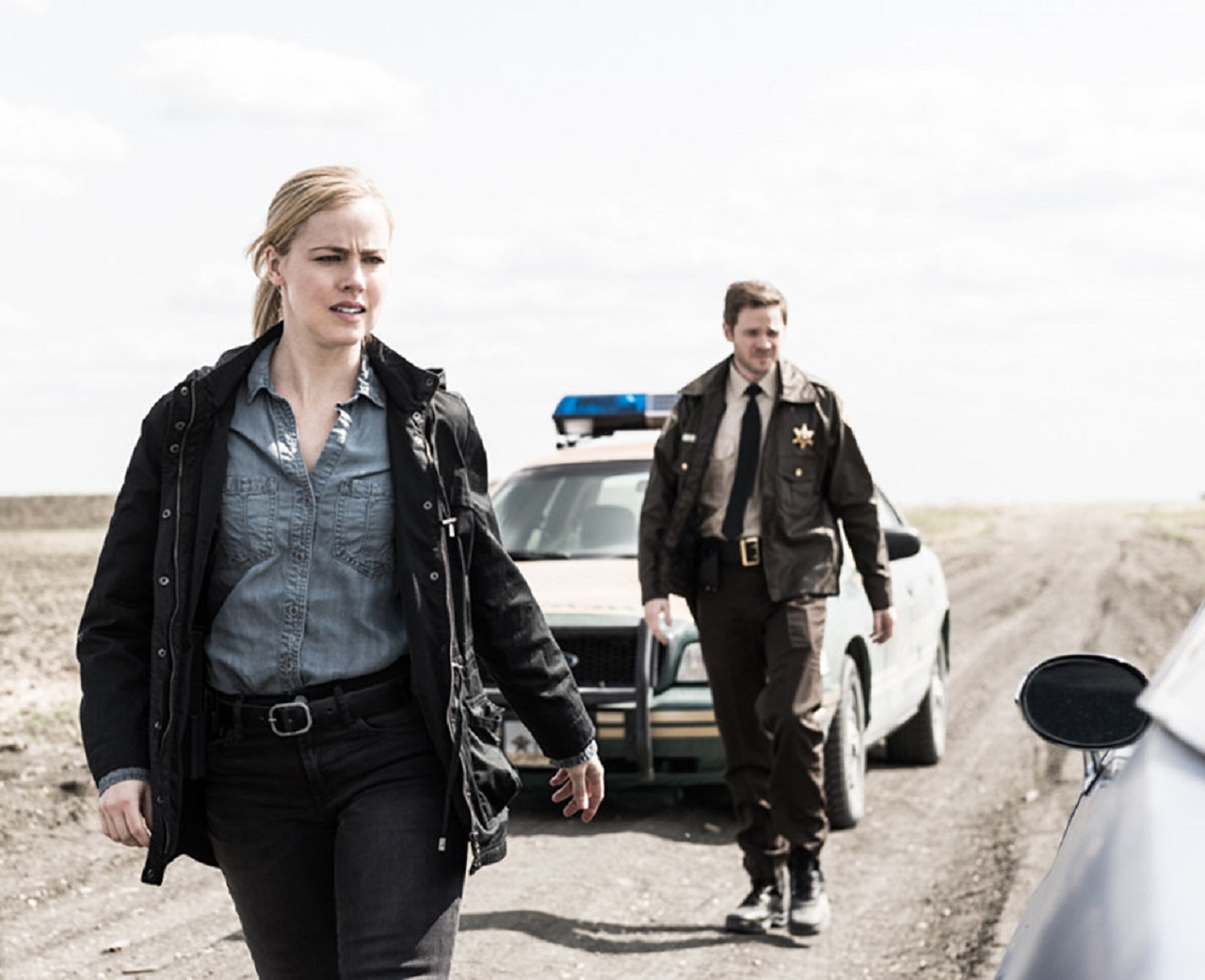 All promising stuff. And exactly what Milo Ventimiglia has locked up in the barn or what happened to his missing wife and son creates an immediate mystery. In deliberately not reading up much about the film beforehand, it leaves you wondering if you are in some kind of Backwoods Brutality film or the like.
It is about halfway through that Devil's Gate reveals that it is in fact an Alien Abduction film. Although this then becomes the least interesting aspects of the film. There is nothing new that the film does with the genre's tropes, no new ground it uncovers, just a reshuffling of familiar aspects. As always with these films, the agency behind the abductions is not identified – no actual UFOs, just clouds glowing and swirling in the sky above the farm. With such a great lead-in, I was hoping for something more substantial than that.
---
Trailer here
---