---
Crew
Director – Neill Fearnley, Screenplay – Jim Henshaw & Peter Mohan, Producers – Arvi Liimatainen & Michael Scott, Photography – Peter Woeste, Music – Peter Allen, Visual Effects – Gajdecki Visual Effects (Supervisor – David Axford), Physical Effects – International SFX (Supervisors – Rory Cutler & Kevin Stadnyk), Production Design – James Steuart. Production Company – Singer-White Entertainment/Credo/Paramount.
Cast
Christine Elise (Commander Lia Poirier), Peter Outerbridge (Commander John Rank), Kavan Smith (Sergei Andropov), Allison Hossack (Andrea Singer), Michael Shanks (Bill Malone), Julie Khaner (Gail 'Mac' MacConnell), Ron Lea (Jason), David Kaye (Steven Yaffe)
---
Plot
In the year 2015, the International Mars Venture consortium launches Sagan, the first manned Mars mission. Soon into the mission, Lia Poirier becomes concerned about her co-commander John Rank when she learns that he has just separated from his wife. She increasingly comes to believe that he has suppressed his emotions about the break-up. The mission successfully lands on Mars. The ship is damaged in a meteorite shower but they are successfully able to evacuate to a shelter that one of the crew has constructed inside a ravine. The problem then remains how to repair the ship and find enough fuel in order to return home.
---
Escape from Mars was a US-Canadian tv movie that came out just in advance of the big Mars movie fad of 2000, which included high-profile films like Mission to Mars (2000), Red Planet (2000) and Ghosts of Mars (2001).
Escape from Mars is a modest, if somewhat low-key, effort. Unlike these others, it was conducted on an economy budget – the control room centre looks a little cramped, for instance. The special effects are variable but generally try very hard on the limited scale on which the film is made.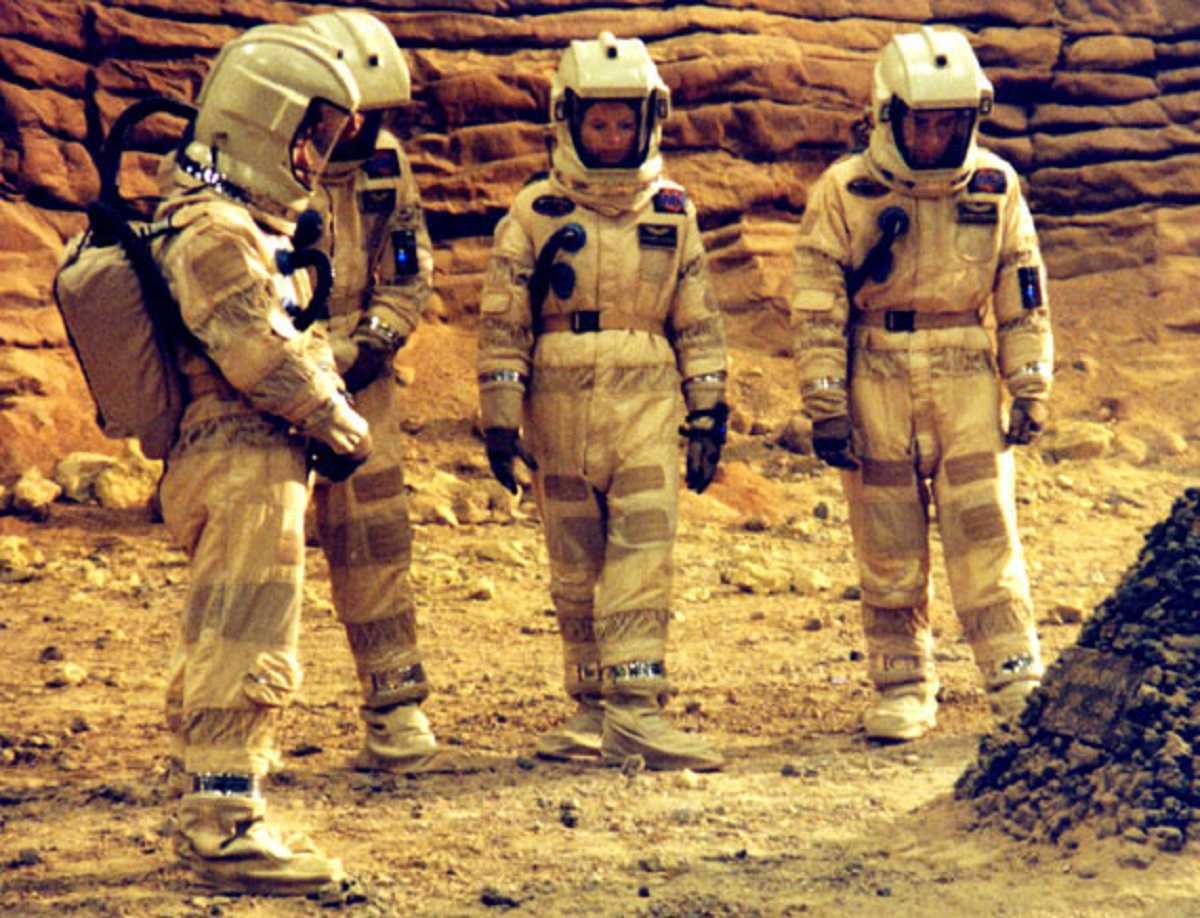 Escape from Mars should get full marks for having an credible and well scientifically researched script. Indeed, the script manages to throw in some inventive twists – like having the astronauts get to Mars and then wrecking their ship and being left with the problem of how to survive on a completely inhospitable planet.
Unlike both the Mars landing stories we had in Mission to Mars and Red Planet, the script never sees the need to have to beef up the drama by adding killer robots or alien artifacts and does well with elements that are all highly plausible extrapolations of known science. If there is a failing to the film, it is in Neill Fearnley's direction, which seems too subdued to fully wring the drama out onto a big canvas. Crucially, the human characters feel flat and uninvolving.
---
---