---
USA. 2001.
Crew
Director – Campbell Scott, Screenplay – Bruce McIntosh, Producers – Campbell Scott, Alexis Alexanian, Mary Francis Budig, Steve Dunn & Gary Winick, Photography – Dan Gilham, Music – Guy Davis, Visual Effects – Red Scare Inc, Production Design – Chris Shriver. Production Company – Independent Film Channel/Indigent Digital Entertainment
Cast
Denis Leary (Bill Tyler), Hope Davis (Dr Ann Johnson), Maureen Anderman (Head Doctor), Jim Gaffigan (Dayton), Bruce McIntosh (Dr Edward Manning), Marin Hinkle (Sherry Clark)
---
Plot
Bill Tyler wakes up in a psychiatric institution in Hartford, Connecticut. He is treated by Dr Ann Johnson who tries to break through Bill's persistent belief that he is in the future where the hospital is all an illusion and he is about to be executed. A bond grows between her and Bill as she starts to break through to him but things are not all that she makes them out to be.
---
Final comes from Campbell Scott, the son of George C. Scott and a reasonably well known actor probably best remembered as the mark in David Mamet's The Spanish Prisoner (1997) and subsequent to this as the title role in Roger Dodger (2002). Scott had previously co-directed the Italian restaurant indie hit Big Night (1996) with Stanley Tucci and then solo directed a tv version of Hamlet (2000) and subsequent to this went onto make other indie films with Off the Map (2003) and Company Retreat (2009). Final was made on a minimal budget with funding from the Independent Film Channel. It received spotty arthouse distribution throughout the US and failed to attract much attention.
Although it is a case of coincidence of theme more so than exploitation, Final feels like a combination of two other mainstream releases of 2001 – K-PAX (2001) and Vanilla Sky (2001). [Both it should also be noted were remakes of earlier foreign-language films, respectively Man Facing Southeast (1986) and Open Your Eyes (1997)]. Final hitches K-PAX's theme of a man in a psychiatric institution who is making grandly science-fictional claims that a psychologist comes to suspect just may be true (his being in the future and that the asylum is a holographic illusion here, that he is an alien in K-PAX) with Vanilla Sky's theme of everything being revealed as an illusion by a person woken from cryogenic suspension.
Campbell Scott crafts Final as a minimalist drama. The film is shot on video with a naturalistic and unadorned look. Indeed, Scott eschews any fantastical representation of the future. The film could almost be a theatrical improv piece – it emerges as though it were a play, using a single setting and driven by the actors. However, it never quite works. For one, stand-up comedian Denis Leary is miscast (although not as badly as Kevin Spacey was in K-PAX). Where he should be demonstrating pain and confusion, Leary is constantly letting loose with flip irreverent wit.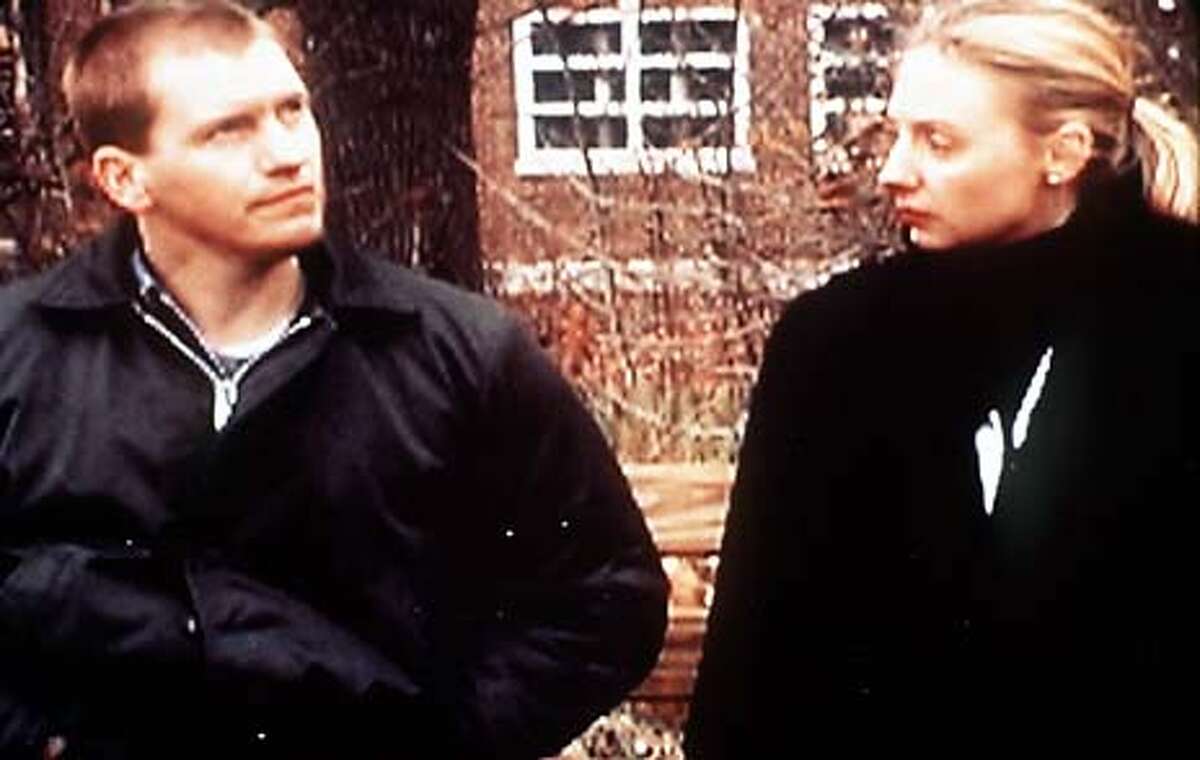 Moreover, the script's eventual revelations seem muddled. The end revelation and eventual explanation of what is happening is dramatically effective and contains some eventual emotional strength. [PLOT SPOILERS]. The film wants to work in a way that hovers ambiguously between the mundane and the fantastic – as K-PAX, Vanilla Sky and indeed Man Facing Southeast and Open Your Eyes did. Instead, all that Final does is have Denis Leary as a patent lunatic and then a sudden twist to show what he thinks is right after all.
Further, the story leaves us with a number of logical improbabilities due to its structure – if Denis Leary has just woken from cryogenic suspension then how come knows that he is in the future awaiting a death sentence? Yet, when it comes to the revelation of what is going on, he is as surprised to find out the truth as we are and there is no explanation given as to why he is making such claims and apparently in full knowledge of the situation at the start of the film.
The problem with this is that Final has chosen a clear model – Man Facing Southeast's story of a man in an asylum whose fantastical claims may be true and has hitched it to the Open Your Eyes/Vanilla Sky-type twist without thinking it through too much. It seems a story that is driven more so by the models the film is copying than it does by the inherent logic of the storytelling format. A much better version of the same idea was conducted in the Star Trek: The Next Generation episode Frame of Mind (1993).
---
---