---
Canada/USA. 1981.
Crew
Director – Gerald Potterton, Screenplay – Len Blum & Dan Goldberg, Producer – Ivan Reitman, Music – Elmer Bernstein, Production Design – Michael Gross. Production Company – Columbia.
Soft Landing
Crew
Director – Jimmy T. Murikami, Story – Dan O'Bannon, Producer – John Coates
Grimaldi
Crew
Director/Animation Director – Harold Whitaker, Producer – John Halas
Voices
Don Francks (Grimaldi/Loc Nar), Caroline Semple (Girl)
Harry Canyon
Crew
Director – Pino Van Lamsweerde, Story – Len Blum & Dan Goldberg, Producers – Vic Atkinson & W.H. Stevens Jr.
Voices
Richard Romanus (Harry Canyon), Susan Roman (Girl), Al Waxman (Rudnick)
Den
Crew
Director – Jack Stokes, Based on a Story and Artwork by Richard Corben, Producers – John Coates & Jerry Hibbert
Voices
John Candy (Den), Jackie Burroughs (Katherine Wells), Marilyn Lightstone (Queen), Martin Lavut (Ard)
Captain Sternn
Crew
Directors – Paul Sabella & Julian Szuchopa, Based on a Story and Artwork by Berni Wrightson, Producers – Boxcar Animation Studios Inc.
Voices
Eugene Levy (Captain Lincoln F. Sternn), Roger Bumpass (Hanover Fiste), Joe Flaherty (Charlie), John Vernon (Prosecutor)
B-17
Crew
Directors – (Storyboard) Lea Mishkin & (Animation) Barrie Nelson, Story – Dan O'Bannon, Producers – Vic Atkinson & W.H. Stevens Jr, Design – Blake James & Mike Ploog.
Voices
George Touliatos (Pilot), Don Francks (Co-Pilot), Zal Yanovsky (Navigator)
So Beautiful & So Dangerous
Crew
Director – John Halas, Based on a Story and Artwork by Angus McKie, Producers – Halas and Batchelor Animation Studio Ltd, Animation Director – Brian Larkin, Design – Angus McKie & Neal Adams.
Voices
Alice Playton (Gloria), John Candy (Robot), Harold Ramis (Zeke), Eugene Levy (Edsel)
Taarna
Crew
Director – John Bruno, Story – Len Blum & Dan Goldberg.
Voices
Vlasta Vrana (Barbarian Leader), Mavor Moore (Elder)
---
Plot
An astronaut returns home to his wife. He brings with him a glowing green sphere, the Locknar, which is the ultimate power for good or evil in the universe. The Locknar pursues the wife and holds her at bay as it decides to tell her stories of its evil through out space and time before it kills her. Harry Canyon:- A cab driver in New York of 2031 becomes involved with a scientist's daughter who has the Locknar and is on the run from alien criminals. Den:- The Locknar transports a geeky, bespectacled teenage inventor through space to an alien planet where he is transformed into a muscular barbarian hero. Captain Sternn:- The infamous Captain Sternn is placed on trial. During the trial, one of the witnesses cannot overcome his rage at the crimes Sternn has committed against him and transforms into a monster and chases Sternn out the court and through the space station. B-17:- The Locknar brings the dead crewmembers of a World War II bomber back to life to pursue the still living pilot. So Beautiful & So Dangerous:- A pretty Pentagon secretary is sucked up into an alien spaceship and travels through space with its stoner pilots where she becomes the ship robot's lover. Taarna:- When the Locknar lands on an alien planet and creates an army of zombies, the planet's protector, the silver-haired Taarna, rides to save her people.
---
This was an animated adaptation of several stories from the cult adult fantasy comic-book Heavy Metal. Heavy Metal originated in France in 1975 under the title Metal Hurlant. It became known as Heavy Metal in the US version that was published by National Lampoon beginning in 1977, which still continues to publish to this day. Heavy Metal translated the French stories before going onto publish original material. Heavy Metal/Metal Hurlant gained fame for its emphasis on adult content, as well as trippy hallucinatory vistas of alien worlds and beings.
This Canadian project was mounted in the post-Star Wars (1977) science-fiction/fantasy boom. It features as producer a young Ivan Reitman, who would go onto success as a mainstream comedy director with the likes of Ghostbusters (1984), Twins (1988), Kindergarten Cop (1990), Six Days Seven Nights (1998) and Evolution (2001). The script featured story contributions from Dan O'Bannon, fresh from turning in the script for the hit Alien (1979).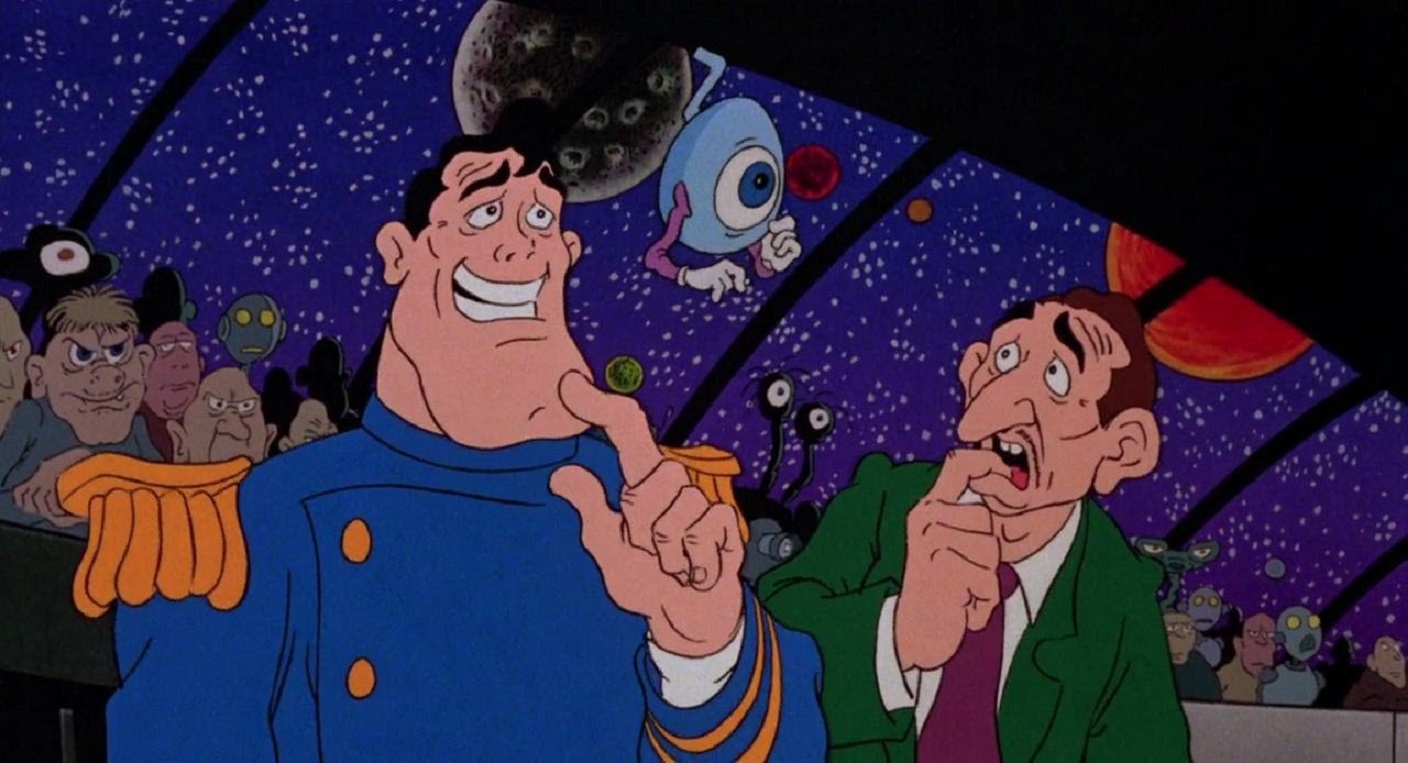 Segment directors included Industrial Light and Magic art director John Bruno, who would later premiere as live-action director of Virus (1999); John Halas who made the first ever British animated film Animal Farm (1954); Jimmy T. Murikami who previously made Battle Beyond the Stars (1980) for Roger Corman and would later make the excellent nuclear holocaust animated film When the Wind Blows (1986); and Belgian animator Pino van Lamsweerde. Overall director Gerald Potterton never went onto anything of note, bar several video releases based on various of L. Frank Baum's Oz stories.
Many of the original comic-book artists work on their own material here. (The opening, Harry Canyon, B-17 and Taarna segments are original material but all the others are adapted from stories that appeared in the magazine). As with any anthology film, the segments vary in quality. The overarching structure is not particularly well connected to the stories – the Captain Sternn and So Beautiful & So Dangerous segments have to strain to find relevance to the Locknar story.
Den is an amusing parody of a sword-and-sorcery adventure with its muscular barbarian being incongruously voiced in gawky teenage idiom. Harry Canyon is an amusingly cynical pre-Cyberpunk story of future New York. B-17 is a WWII zombie tale and contains some nicely grisly moments but the double twist ending that seems to reveal it as some part of an alien videogame is incomprehensible. Captain Sterrn is little more than a tale with a shaggy dog twist.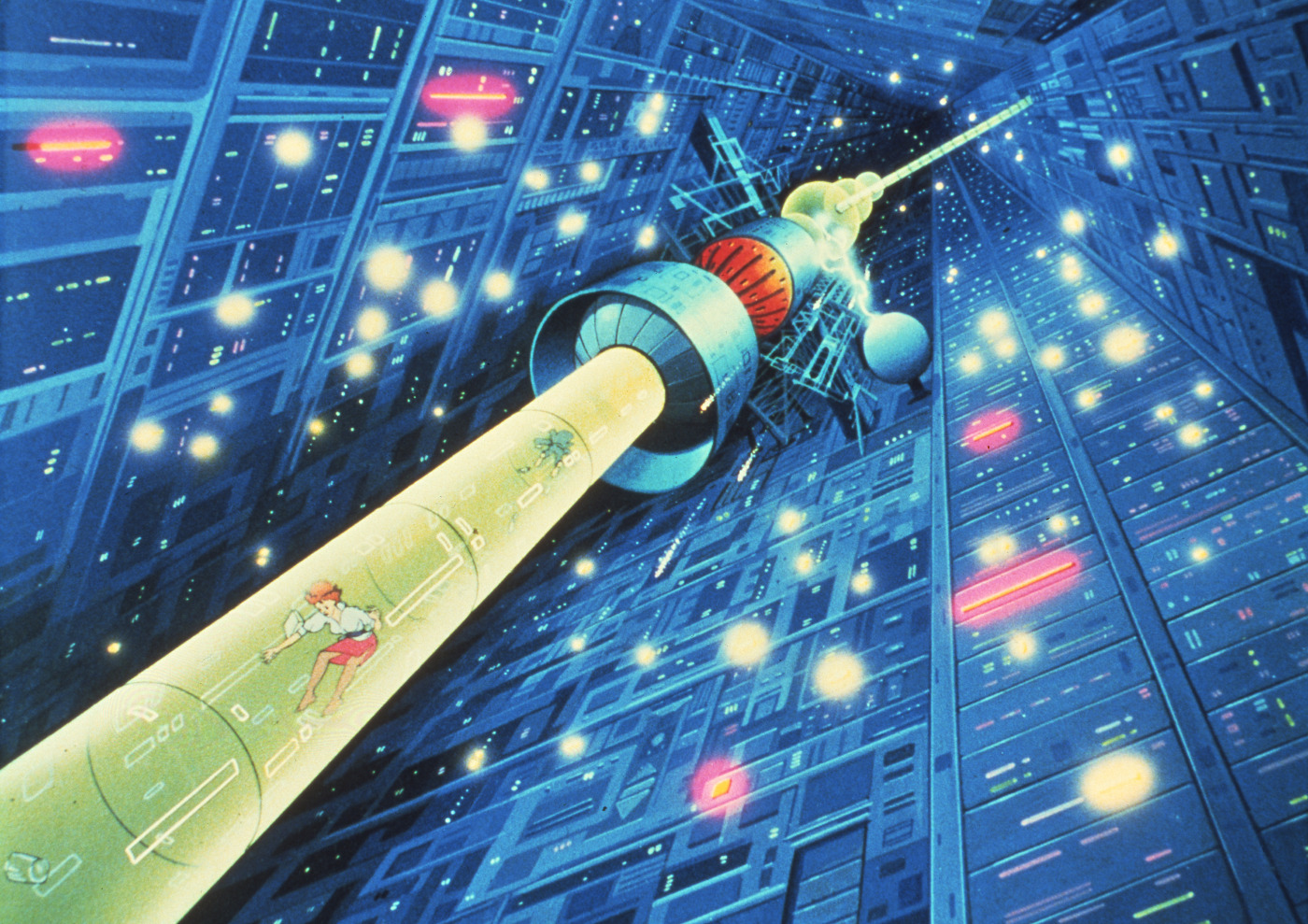 The So Beautiful, So Dangerous segment offers some trippy spacial vistas but the plot staggers about as incoherently as its two Cheech and Chong modeled stoner alien pilots before abruptly coming to a sudden halt. Taarna is the most lavishly animated of the segments but the longest drawn out.
There is a trippy cult hallucinatory quality to Heavy Metal. At its best it conjures some nice vistas of space and other worlds. However, there is never any of the truly alien landscapes that pop up in the magazine version and the works of Richard Corben. The French animated film Fantastic Planet (1973) is a far better representation of Metal Hurlant's sheer alienness.
The film also seems to embody far too much of what was criticised about the Robert E. Howard school of barbarian sword-and-sorcery – of being little more than a teenage empowerment fantasy of brawn and strength, available curvaceous women who disrobe at the drop of a hat and softcore bondage.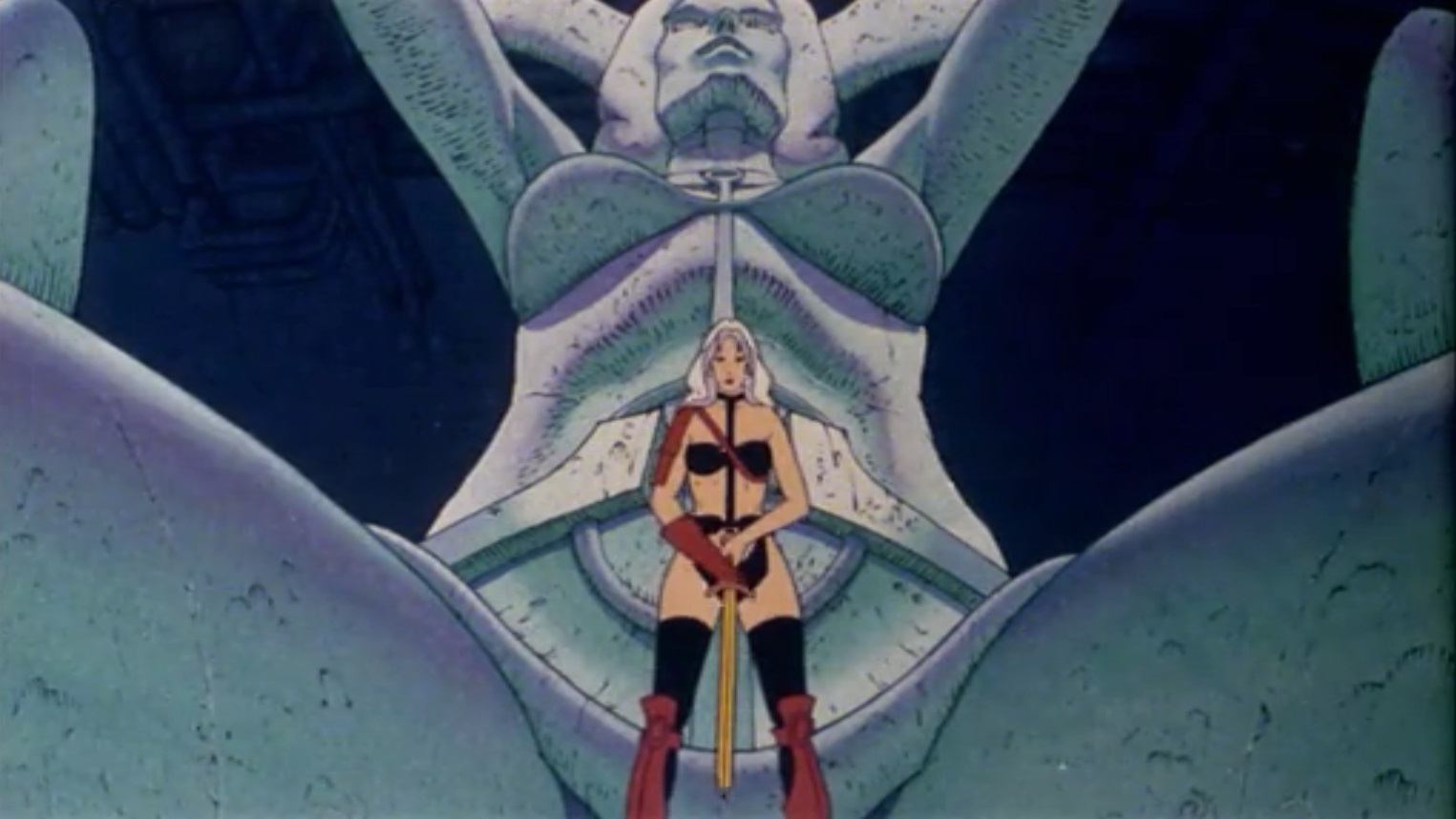 Heavy Metal has attained a cult popularity and is a midnight screening favourite. Its video release was held up for many years because copyright had expired on several of the songs on the soundtrack. The film could only be seen in cinematic release, which contributed to its cultiness. It has since been released on video/dvd, the problem of copyright being remedied by redubbing a new soundtrack with different artists.
There have been attempts in the last two decades since to mount various animated and live-action sequels, which finally eventuated in the disappointing Heavy Metal 2000 (2000).
---
---