UK. 1963.
Crew
Director – Richard Lester, Screenplay – Michael Pertwee, Based on the Novel by Leonard Whibberley, Producer – Walter Shenson, Photography – Wilkie Cooper, Music – Ron Grainer, Art Direction – John Howell. Production Company – Walter Shenson Productions.
Cast
Bernard Cribbins (Vincent Mountjoy), Ron Moody (Prime Minister Mountjoy), David Kossof (Kokintz), Terry-Thomas (Spender), Margaret Rutherford (Queen Gloriana XIII), John Phillips (Bracewell), June Ritchie (Cynthia), John Le Mesurier (British Delegate)
---
Plot
When the principal champagne export of the Duchy of Grand Fenwick – a small European principality only five square miles in territory – starts to explode, the Fenwickians panic at possible economic collapse. In desperation, the Prime Minister asks the major world powers for donations for rocket research. The Americans jokingly give a million dollars, which the Prime Minister plans to use on plumbing, and the Russians donate a used rocket. The joke is on everybody when the scientist Kokintz launches a rocket to the Moon using the explosive champagne as fuel. There is a sudden panic among the other nations to try to beat the Fenwickians and be the ones to reach the Moon first.
---
Mouse on the Moon was a sequel to the popular The Mouse That Roared (1959), a gently amusing fantasy about the world's smallest country conducting a successful invasion of the USA. Mouse on the Moon comes in a similarly gentle and frivolous tone. In fact, the humour and the overall concept works much better here than it did in the more ponderous original.
There is a droll laidback satire underlying the film that takes in everything from 1960s spy movies to student protests and in particular the frenetic East-West competitiveness of the Space Race. The film makes no pretence to anything other than offering a pleasant diversion. There some amusing effects with flying teapots and Boeings overtaking airborne statues.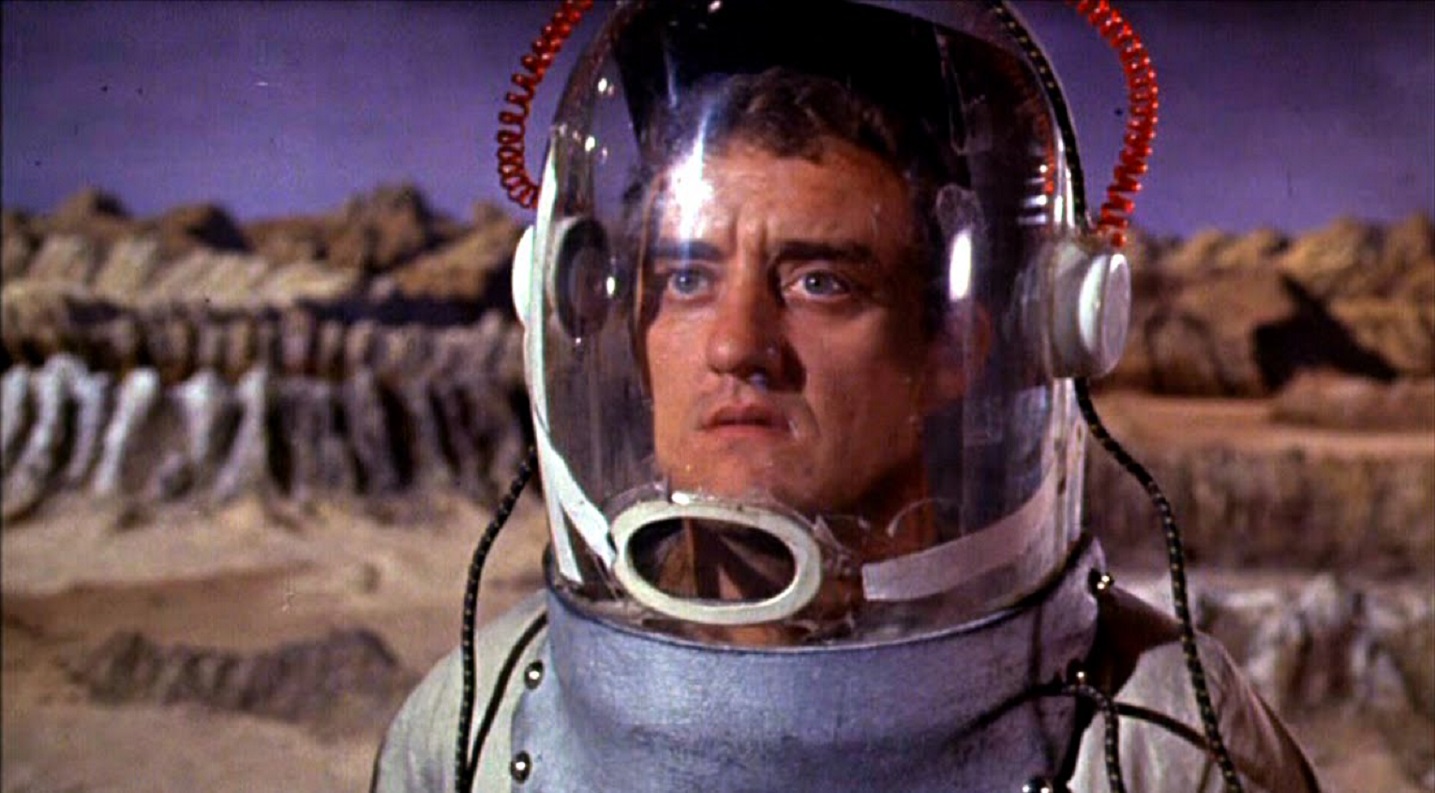 Peter Sellers is noticeably absent this time with the multiple roles he played in the first film being divided among three different actors. All the cast play broadly, most irritatingly being Bernard Cribbins who goes for the bumbling, eye-rolling slapstick that co-star Terry-Thomas is usually associated with; most deftly being Margaret Rutherford's wicked send-up of royalty as the Queen who cannot remember whether she is attending a garden party or launching a ship.
Mouse on the Moon was the second film directed by Richard Lester who the following year made The Beatles film A Hard Day's Night (1964) and secured a name for himself. Lester went onto make the likes of The Knack (1965), A Funny Thing Happened on the Way to the Forum (1966) and The Three Musketeers (1973). Lester returned to genre material on several occasions with the Beatles fantasy Help! (1965), the surreal WWII black comedy How I Won the War (1967), the black post-holocaust comedy The Bed Sitting Room (1969), and both Superman II (1980) and Superman III (1983).
---
Trailer here
---